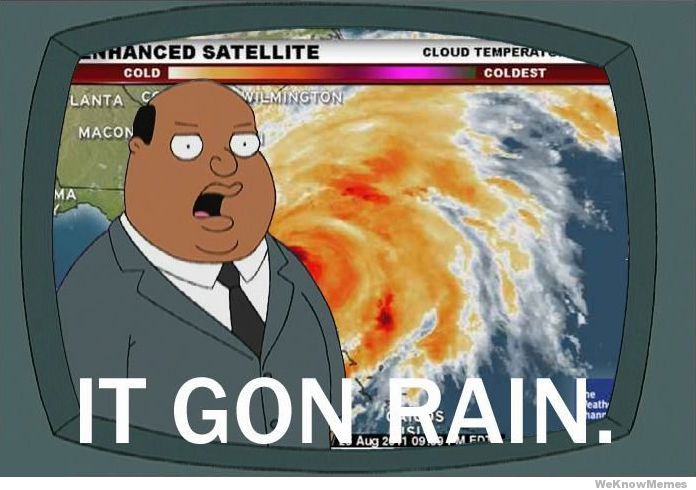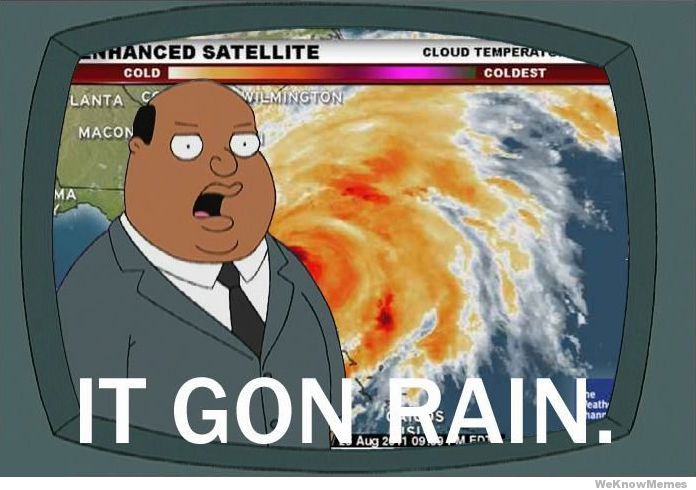 The weekend forecast for the Portland metro area is as simple as it gets, wet as f*ck.
Rain Friday.
More f*cking rain on Saturday. And right when you get back to work, the weather will be f*cking beautiful.
A slightly diminished likelihood of rain Sunday.
In other words, cancel your plans to go outside and put on your jacket cause you're gonna get f*cking wet.
According to The Oregonian: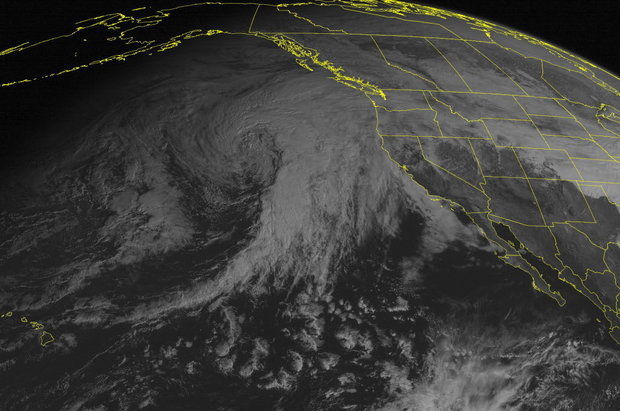 The National Weather Service says the offshore storm system is tapping into subtropical moisture and will dump it across the Northwest and northern California over the next few days.
The heaviest rainfall is expected Thursday night into Friday. Weather service forecasters say the system will also bring high winds to the region, with gusts up to 60 mph. 
The agency rates the likelihood of rain at 100 percent through Saturday afternoon, 90 percent Saturday night and 70 percent Sunday.
Temperatures should remain in 50s until Saturday evening, when they may dip as low as 48 degrees before rebounding to the mid- to upper-50s Sunday.
(h/t The Oregonian)