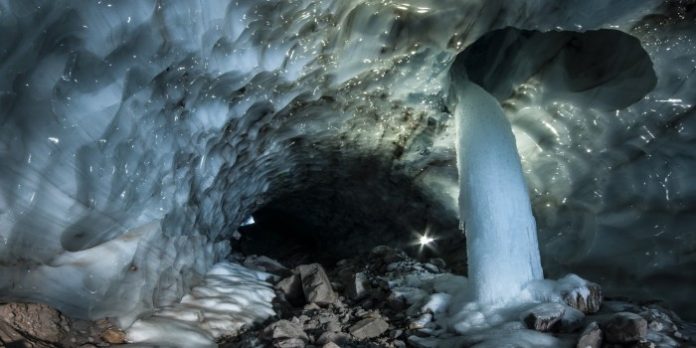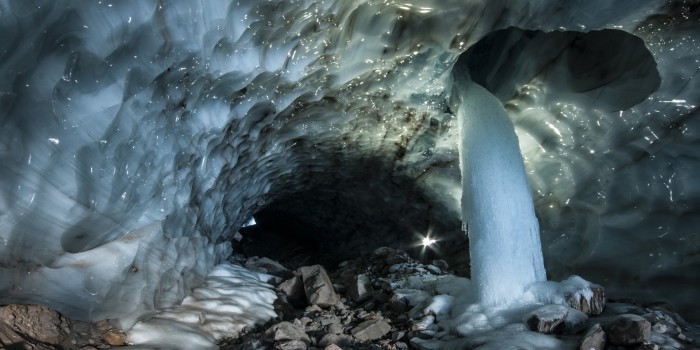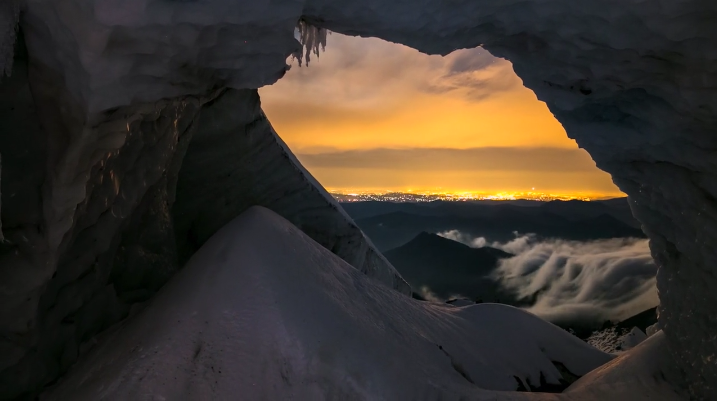 The most incredible and breathtaking caves I've ever seen were discovered in Oregon in 2011, and are recognized as the largest glacial cave system in the lower 48 states. While I'd love to go see the Sandy Glacier Ice Caves myself(who wouldn't, right?), the caves are very dangerous and we should probably leave the exploring to those who are trained to handle such ridged conditions.
There are three jaw dropping caves which connect, and are known as the Snow Dragon, Pure Imagination, and Frozen Minotaur. In this image below, courtesy of Outdoor Project, you can see the entrances to all 3 of them: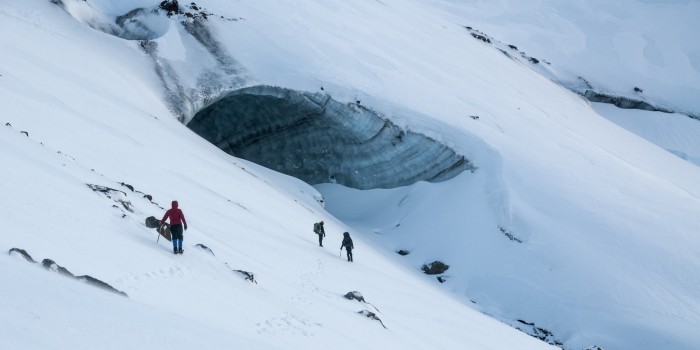 Here's a stunning video known as Requiem Of Ice, and comes from one of my favorite producers  Uncage the Soul Productions.
Requiem of Ice from Uncage the Soul Productions on Vimeo.
A project a year in the making, 'Requiem of Ice' reveals the dramatic melting and collapsing of the cave system that has been occurring since its discovery around a decade ago.  Since October 2013, we have made five trips to the Glacier Caves, each time hauling hundreds of pounds of camera gear miles and thousands of feet up in elevation. Our resulting short film, Requiem of Ice, takes the viewer on a visual and narrative odyssey of the cave system, showing the massive scale, as well as the intimate details.
For additional details and a photo gallery, visit uncagethesoul.com/news/requiem-of-ice/
Don't these photos look like something straight out of a fantasy movie?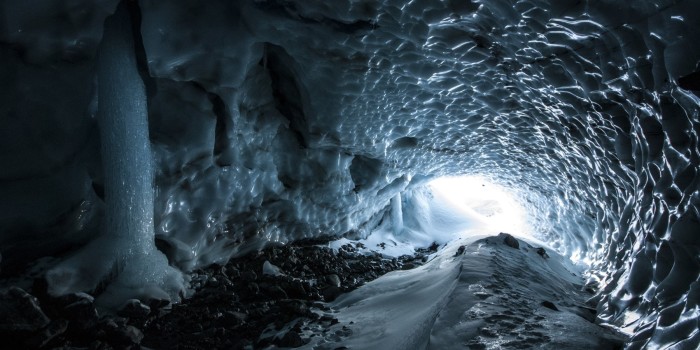 The sad truth is, according to scientists it's only a matter of time before these amazing glacier caves disappear due to climate change.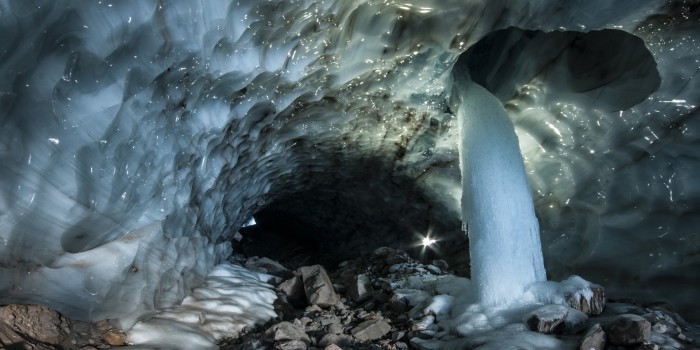 Obviously these photos are out of this world, just imagine how amazing it looks in person!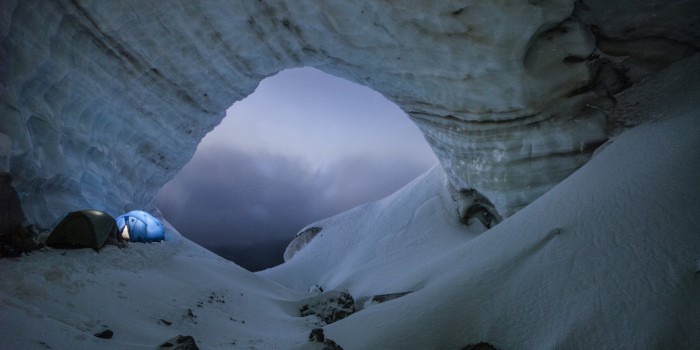 These are only a handful of the incredible photos from Outdoor Project. We encourage you to head over to their website to see many more stunning images.
Something else to note from Outdoor Project:
Unusually warm weather in 2015 has made summer explorations to these ice caves extremely dangerous. Unstable conditions can lead to serious and even fatal injuries such as recent incidents in Big Four Ice Caves. Spring and summer explorations are strongly discouraged. 
This place is literally one of the most fascinating places I know that exist on Earth, and it's right here in my favorite state of Oregon. Let us know what you think in the comments below!