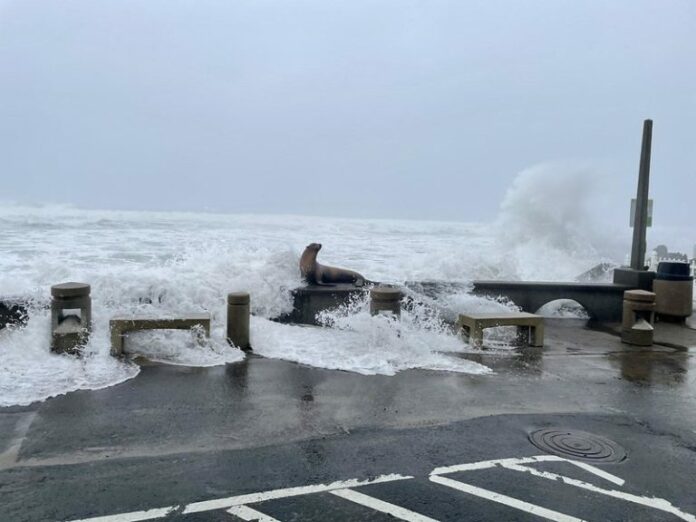 LINCOLN CITY, OR - As the calendar inches towards winter, Oregon's coastline braces itself for the majestic arrival of the King Tides. These dramatic tides, officially known as perigean spring tides, are set to make their grand appearance on several dates in the upcoming months. Lincoln City, with its awe-inspiring vistas, promises some of the best viewing points.
For those marking their calendars, tentative dates for the King Tides include:
November 26 & 27, 2023
December 14, 2023
December 25, 2023
January 11 & 12, 2024
February 9 & 10, 2024
(Source: National Oceanic and Atmospheric Administration (NOAA). Check with NOAA for real-time updates.)
In light of these expected high tides, all float drops for the "Finders Keepers" event have been postponed.
Oregon's breathtaking coastline, particularly around Lincoln City, is no stranger to attracting visitors. While the sun-soaked summer days invite beach enthusiasts, the ferocious winter storms hold a unique allure. These storms, especially in the heart of winter, display the Pacific Ocean's might with towering waves crashing onto the beaches.
Sign up for monthly emails full of local travel inspiration and fun trip ideas. In each newsletter we'll share upcoming events, new things to do, hot dining spots and great travel ideas.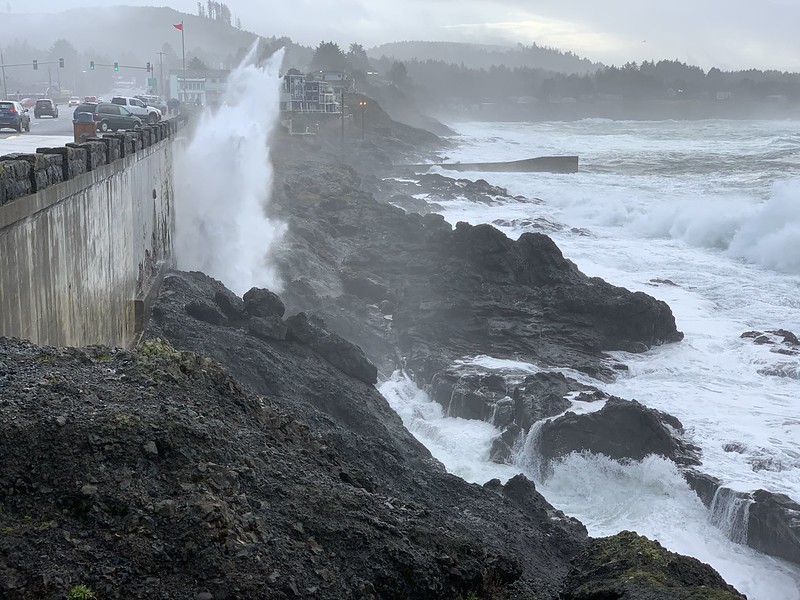 Lincoln City boasts several oceanfront locales for storm-watching enthusiasts, ensuring safe yet thrilling experiences. Fathoms, atop the Inn at Spanish Head's 10th floor, Kyllo's Seafood & Grill, and Chinook Winds Casino Resort are some dining options that offer front-row seats to nature's spectacle.
The phenomenon of the King Tides arises due to a celestial alignment. When the Moon is closest to our planet and the Earth nears the Sun, their combined gravitational forces lead to these extraordinary high tides. During the peak King Tide days, the coastal regions witness the highest tide sequences of the year.
However, these stunning displays of nature's might aren't without their risks. The US Coast Guard has continually cautioned against the sneaker waves, unexpected and powerful waves that can catch onlookers off guard. Coupled with King Tides and storms, these can lead to dangerous beach conditions. Residents and tourists are advised to exercise utmost caution. Beach closures may be in effect, and it's essential to respect these for personal safety.
Following the tides' retreat, the beaches become treasure troves for beachcombers. The powerful waves deposit a plethora of items, from agates and shells to petrified wood. Occasionally, one might even stumble upon an antique glass float. However, visitors are also encouraged to uphold the beauty of Oregon's beaches by ensuring they leave no trash behind.
Where to Stay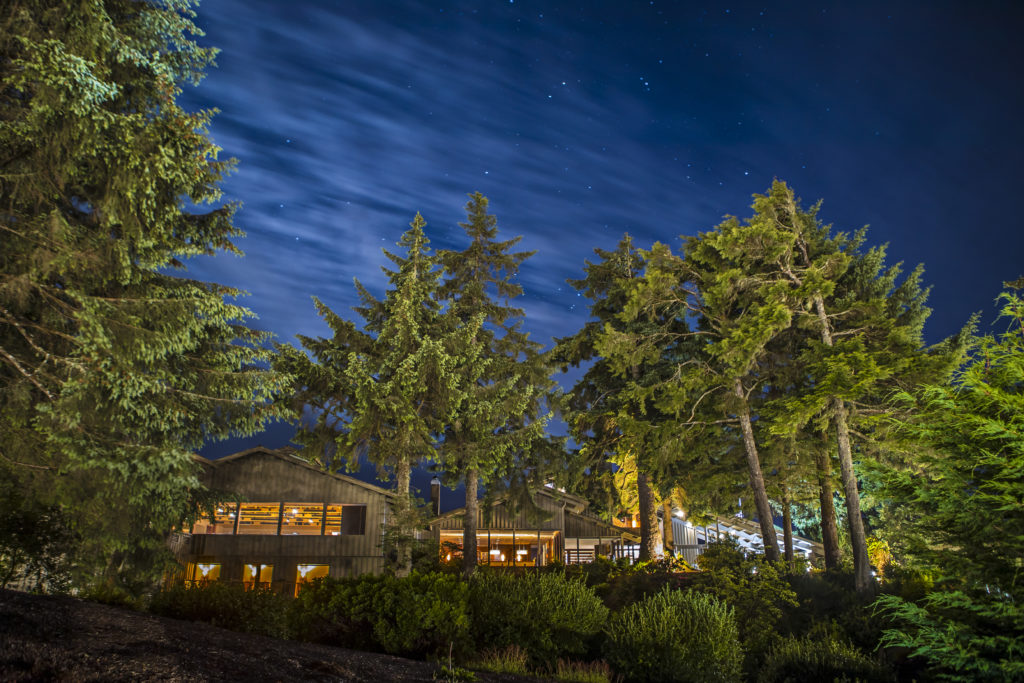 Soothe Your Soul At The Spa
Nourish body and spirit at The Spa at Salishan, where you can enjoy the cooling rains from a cozy seat beside the warmth of a crackling fire in the Hearth Room, or watch the rainfall on the surface of Siletz Bay from the steaming outdoor infinity pool. Treat yourself to restorative treatment in peaceful spaces inspired by the natural elements and beauty of Oregon's landscape.
Indulge In Dinner & Drinks
Enjoy fresh local fare and craft cocktails at The Attic, where you can cozy up in the rustic lodge interior and enjoy sweeping views of the golf course from above. Sharing a meal is the perfect opportunity to reconnect with loved ones and share your dreams and aspirations for 2023.
Test Your Skills at the Aerial Adventure Park
Just a short nature jaunt away is a tree-course of fun. Allow trained aerial guides to assist in launching you into your self-guided experience. Conquer the course's 15 platforms and 20 elements through a series of obstacles – some easy, others challenging – during your adventure. You don't even have to be a guest a the lodge...this experience is open to all.
Ready to plan your spring getaway to the Oregon Coast? Explore our current offers at Salishan Coastal Lodge to plan your perfect Oregon retreat.
SAFETY TIPS
Impressive wave bursts against basalt formations offer excellent photo opportunities, yet they come with their set of dangers. Maintain a safe distance from bare rocks and cliffs, which can be slick and damp, along with natural formations like Cook's Chasm, Devils Churn, and the sunken cave of Thor's Well at Cape Perpetua. Realize that aggressive waves might spread further than anticipated. It's crucial to steer clear of jetties, given their high risk. Refrain from visiting beaches where waves can inundate areas beneath cliffs and parking zones, displacing timber and pulling both debris and inattentive onlookers into the sea.
Opt for shoes with a closed front and a grip-enhancing sole, complemented by waterproof attire. The weather can be unpredictable, so keep an eye on updates. Always remain vigilant when facing the vast ocean.
FOR MORE INFORMATION
What is a King Tide? oceanservice.noaa.gov
Oregon King Tides Project oregonkingtides.net
How and Where to Safely Observe King Tides of the Oregon Coast travelawaits.com
King Tide: A Cosmic Phenomenon caseagrant.ucsd.edu
The Science Behind King Tides theweathernetwork.com
For more information on beachcombing and how to make the most of your coastal visit, click here.