Nestled between the picturesque towns of Mt. Vernon and Mitchell, Oregon, lies a rural gem that beckons travelers and locals alike. Amid the serene landscapes and vast stretches of wilderness, the Dayville Cafe stands as a testament to the warmth and spirit of small-town America. Owned by the charismatic Van Tassel family, this family-owned eatery is more than just a pit stop; it's an experience.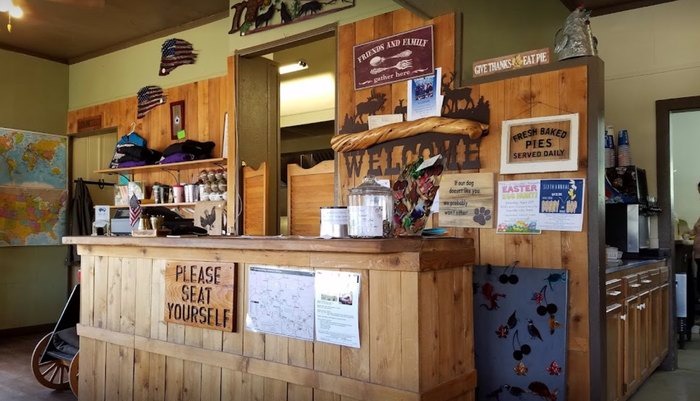 You might be tempted to pass by unless you need a pit stop, and you'd probably find yourself determined to keep your wallet closed if you do. But that would be a mistake.
Dayville Cafe might look like a musty country store, but it's actually one of the best rural restaurants in Eastern Oregon. It's also one of the few places to eat for miles around. They have a vast menu; it's both creative and satisfying, and you won't be disappointed when the server brings you your bill. In fact, you'll probably find yourself coming back next time you're in the area. What makes Dayville Cafe special is how dedicated they are to their craft. They care about the food they serve, and they want their customers to have a good experience. You'll enjoy a great meal while basking in an Oregonian rendition of southern hospitality. It's charming, warm, and welcoming. You won't feel like an obligation. You'll feel like a guest.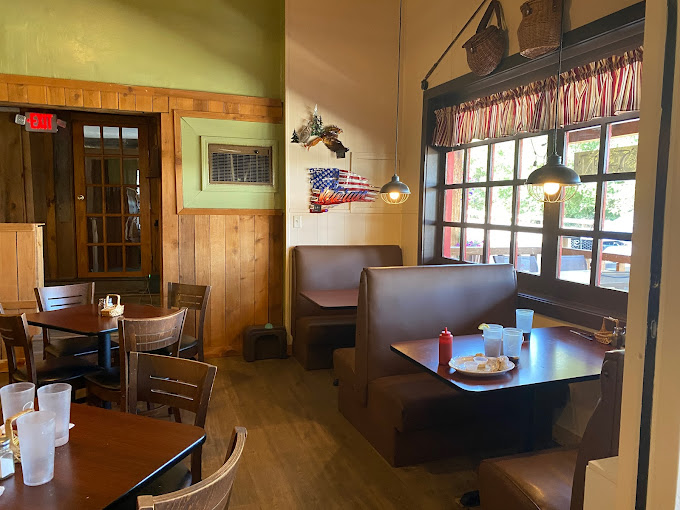 With Greg Van Tassel passionately helming the kitchen, every dish exudes love and authenticity. And while his delectable homemade pies—available in over 40 variations—have quickly become the cafe's signature offering, it's his dedication that doesn't end at just baking. He ensures a slice of his crafted pies graces the table every single day. On any given visit, you might encounter his wife, Deanne Van Tassel, lighting up the room with her witty humor and exemplary customer service, a reminder of the familial touch that makes this establishment so special.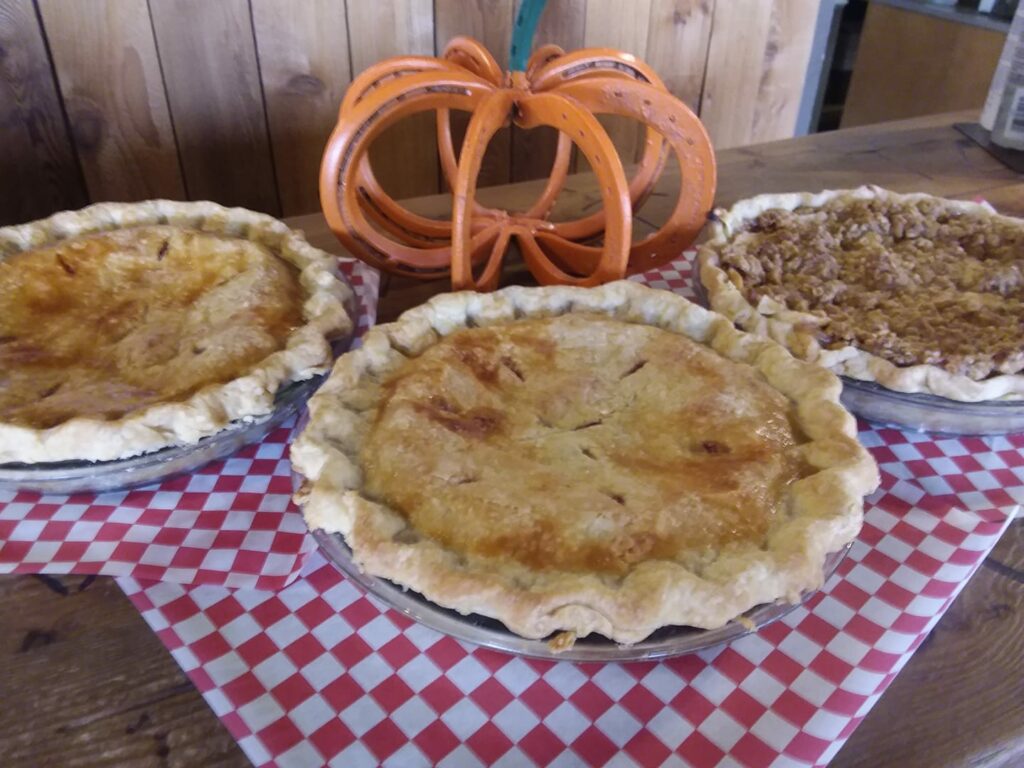 Every cafe claims a specialty, but at Dayville Cafe, it's undoubtedly their homemade pies. Whether you fancy them by the slice, as a whole, or paired with a scoop of creamy ice cream, they've got you covered. And if the diverse selection of over 40 pie flavors doesn't tempt you, the pricing surely will—with slices at a mere $5.00 and whole pies ranging from $25.00 to $28.00. But the cherry on top? Return your pie pan, and they'll treat you to a free slice. Just a tip for the enthusiastic pie lover: give them a 24-hour heads up to ensure your desired flavor awaits!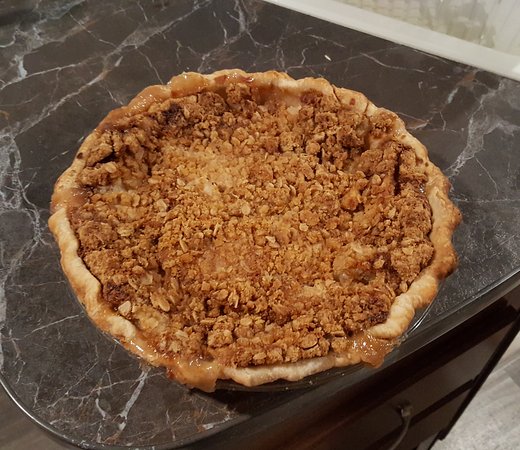 On an average day, the aroma of around 20 freshly baked pies wafts through the cafe, promising patrons a slice of heaven.
Among their expansive pie menu, certain flavors have etched their place as crowd favorites. Classics like Apple, Blueberry, and Cherry often find themselves in high demand. For those with a penchant for the chocolatey richness, the Chocolate Cookies n Cream, Chocolate Cream, and German Chocolate pies promise a delightful indulgence.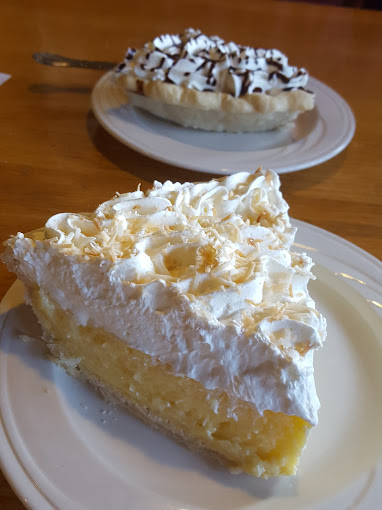 The Coconut Cream and Lemon Meringue provide a citrusy and tropical twist, while the likes of Jalapeno Apple with Caramel and Peach Habanero offer an unexpected yet harmonious fusion of sweet and spicy.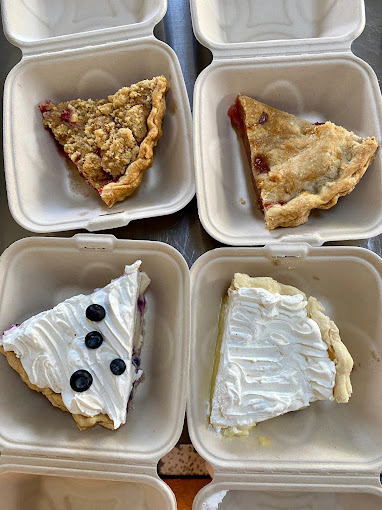 Venturing into the more eclectic combinations, Dayville Cafe boasts of pies like Lemon Blueberry Cream, a zesty and fruity wonder, and the Peach Blueberry Raspberry, a trifecta of summer flavors. Pie enthusiasts can also savor the rich and nutty Peanut Butter and Pecan pies or indulge in seasonal delights like Pumpkin during the fall.
For the berry lovers, Marionberry, Raspberry, and the exquisite Strawberry Rhubarb stand out, while the Rhubarb and Sour Cream Lemon pies offer a tangy delight that dances on the palate.
With such a vast and varied menu, choosing a pie at Dayville Cafe isn't just a decision; it's an experience, a journey into the world of flavors, each more enticing than the last.
While Dayville Cafe's pies might be the main star of the show, their culinary wonders certainly don't end there. They're hardworking, talented individuals who want nothing more than to provide their customers with good service and hearty food, and they work magic, crafting enticing dishes that will leave you begging for the recipe.
Dive into their expansive sandwich selection, each served with a choice of homemade fries, a fresh garden salad, a comforting soup, or classic potato salad. The Club is a timeless ensemble of bacon, ham, turkey, cheddar, and swiss, all nestled between your choice of bread. Those with an inclination for a tropical touch can savor the Hula Chicken, a fusion of rotisserie chicken, ham, provolone, and an array of toppings like jalapeños and pineapple, all bathed in BBQ sauce. The Dayvilly Filly brings a meaty extravagance, layering sliced roast beef with grilled veggies and melted Swiss on a hoagie roll.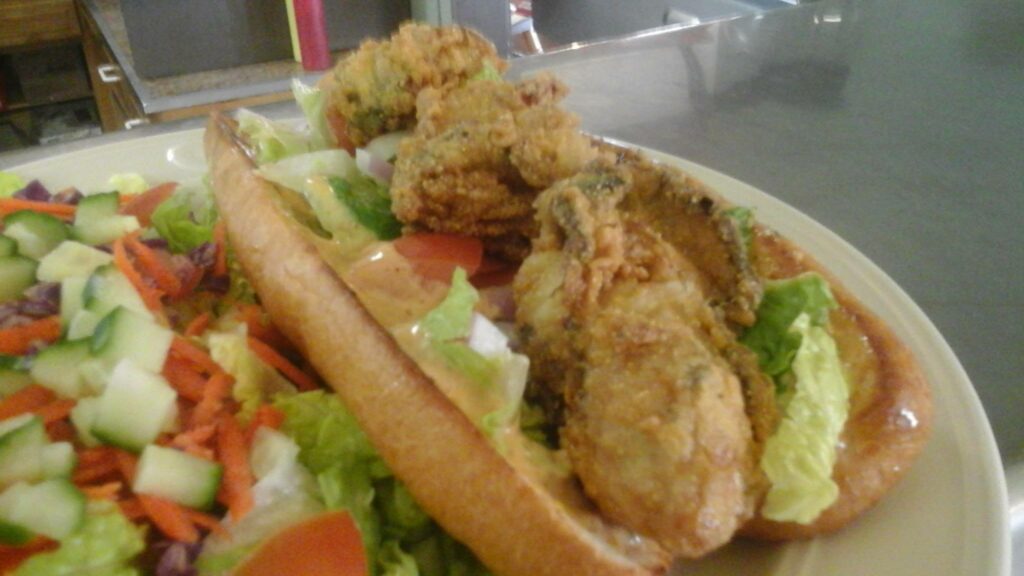 For the wrap enthusiasts, the Honey Mustard Chicken Wrap offers a colorful blend of crispy chicken, avocado, and fresh veggies, tied together with a cheddar embrace. Meat lovers can rejoice with The Wagon Wheel, boasting grilled Painted Hills steak crowned with a house-made blue cheese delight.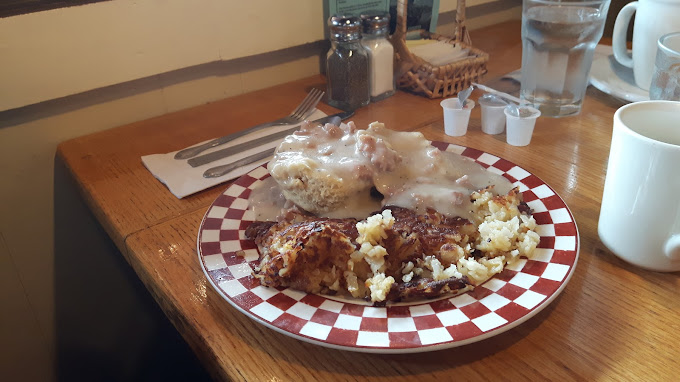 Perhaps the Monte Cristo will whisk you away with its delicate balance of grilled, egg-battered brioche bread, savory meats, and a touch of sweetness from powdered sugar and homemade jam. And for those seeking a simpler yet equally satisfying bite, the classic BLT or Patty Melt ensures familiar flavors burst in every bite.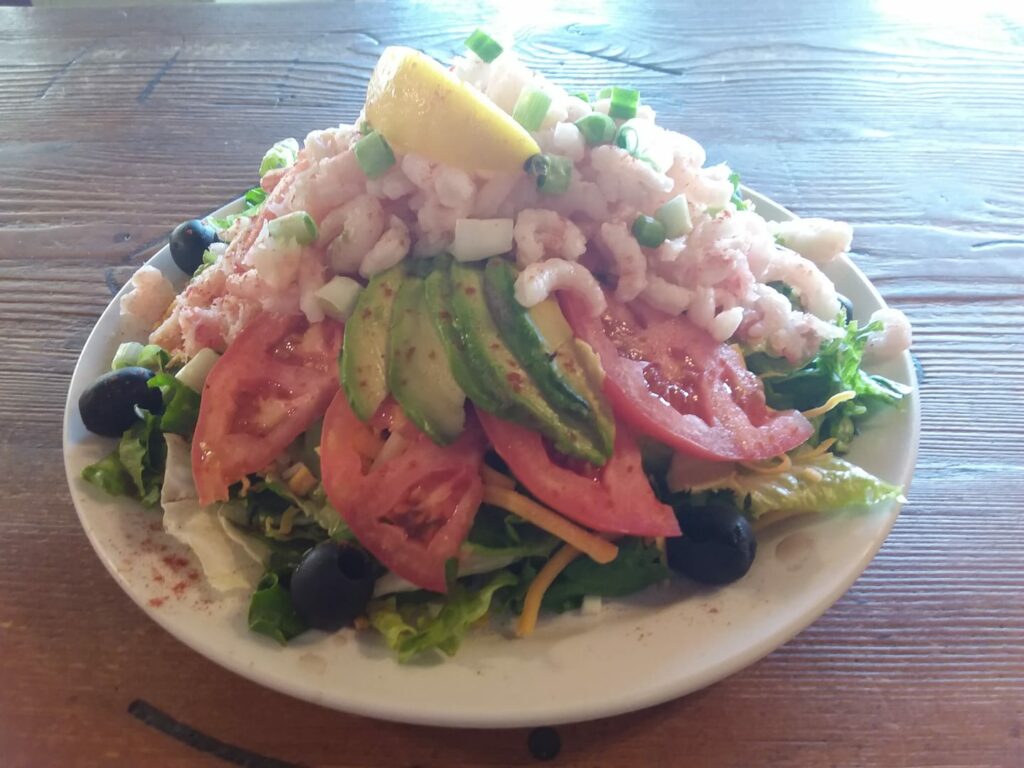 From the Malibu's crispy chicken allure to the Italian Beef's spiced and seasoned decadence, the menu promises a gastronomic journey through sandwiches, wraps, and more. Each dish, like their famous pies, echoes the dedication and passion the Van Tassel family pours into their beloved cafe. The only real challenge for visitors? Deciding what to order!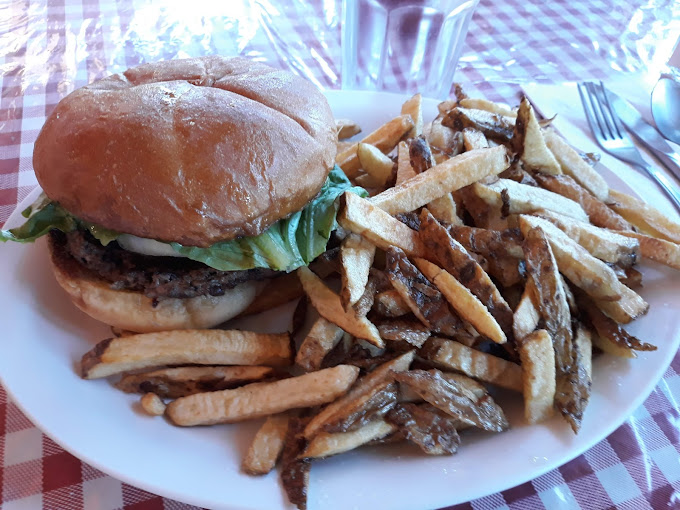 In the vast tapestry of Oregon's culinary landscape, Dayville Cafe emerges as a beacon of heartfelt hospitality and culinary craftsmanship. From their mouth-watering pies to their delectable array of sandwiches and wraps, each dish tells a story of tradition, innovation, and family spirit. It's not just a place to fill one's stomach, but also to warm one's soul. As the road winds through the tranquil towns of Mt. Vernon and Mitchell, remember to make a pit stop at this rural gem. Whether you're seeking the comforts of a classic Club sandwich, the zest of a Lemon Blueberry Cream pie, or simply the warmth of genuine small-town service, Dayville Cafe awaits with open arms and oven-fresh delights. Safe travels and bon appétit!
For those eager to check them out, you'll find this gem nestled at 212 Franklin St, Dayville, OR 97825. They warmly welcome patrons to dine-in, ensuring a cozy experience amidst its rustic ambiance. If you're on the go, the cafe also offers a takeout option, though delivery isn't currently available. Their doors swing open from Tuesday to Sunday, between the hours of 7 AM and 3 PM, providing ample opportunity to indulge in a hearty breakfast or a sumptuous lunch. Note that they remain closed on Mondays. For any further inquiries or to place an order ahead of your visit, feel free to ring them at (541) 987-2122.
The Dayville Cafe stands as a shining example among the numerous local businesses fostering positive change in Oregon. If you've got a favorite spot or business in mind, don't hesitate to nominate them—they might just be highlighted in an upcoming feature for That Oregon Life. Be sure to stay connected with That Oregon Life on Facebook and Instagram to stay updated on the most remarkable destinations, attractions, and happenings in the Beaver State.