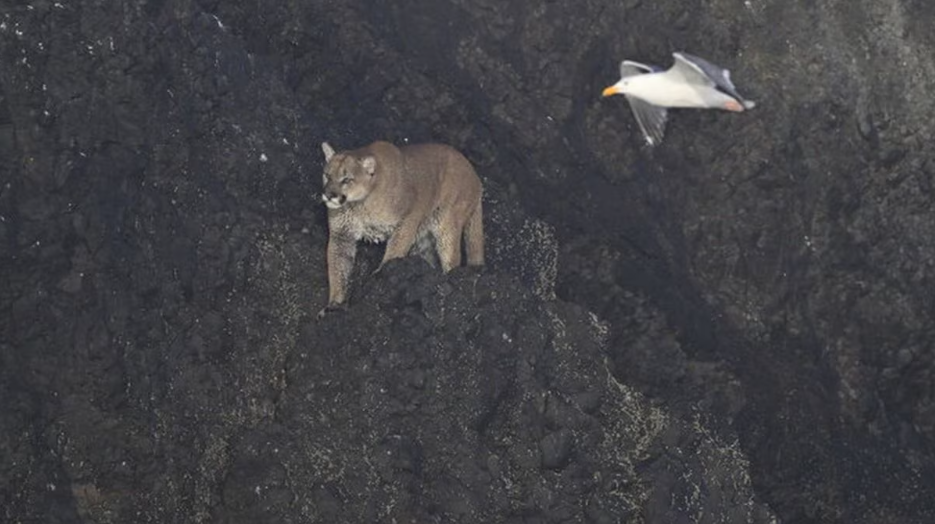 Fresh from The Oregonian's news desk, our sights are set on some fascinating wildlife activity – specifically the elusive cougars in Cannon Beach. It's happening again, folks. Not one, but two cougar sightings were recently reported. This is just weeks after another big cat casually trotted across the sand to explore Haystack Rock.
Confirmation of these sightings came straight from the Cannon Beach Police Department. Apparently, these cougars were seen prowling around a rather busy part of town, just off the Oregon Coast Highway, nestled between 2nd Street and Sunset Boulevard. The first of these encounters occurred in the early morning light, and the second, as evening was starting to embrace the town. All this info was shared by the police through their social media channels.
The plot thickens, as our Monday also featured sightings of coyotes and an injured elk in the vicinity of the town.
Taking a step back into recent memory, let's revisit July when a section of Cannon Beach was cordoned off by officials. The reason? A bold cougar had chosen Haystack Rock as its temporary roost and needed a safe getaway. This magnificent creature was first noticed by some early-rising photographers on the morning of July 16. By following the paw prints left behind, officials were confident the cougar had slipped away unnoticed the very next day.
RELATED: Cannon Beach, Oregon – A Guide to One Of The Most Beautiful Places Ever
According to the expert minds at the United States Fish and Wildlife Service and the Oregon Department of Fish and Wildlife, our beach-visiting cougar was likely drawn by the promise of a bird feast at low tide. They suspect this sneaky feline ventured to Cannon Beach under the veil of darkness before its grand reveal.
In an interesting observation, Oregon fish and wildlife biologist Paul Atwood shared that while the forested coastal areas are prime habitats for cougars, seeing one venture as far as Haystack Rock is quite a rare spectacle.
A fun fact to wrap up – the Oregon Department of Fish and Wildlife states there are about 6,000 cougars, also known as mountain lions, in Oregon. These lone hunters mainly prey on deer and prefer to keep a low profile, making sightings like these rather unusual. Stay tuned for more updates from the wild side of our beautiful state!