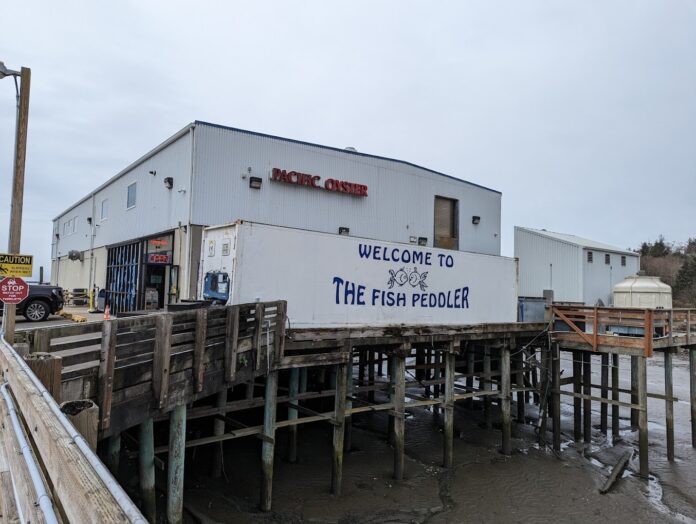 Located on a pier in the small coastal town of Bay City, you may not even realize The Fish Peddler is even there if you're not looking for it. The small restaurant is actually located within the much larger facility of Pacific Oyster (a branch of Pacific Seafood, a local northwest seafood company since 1941!)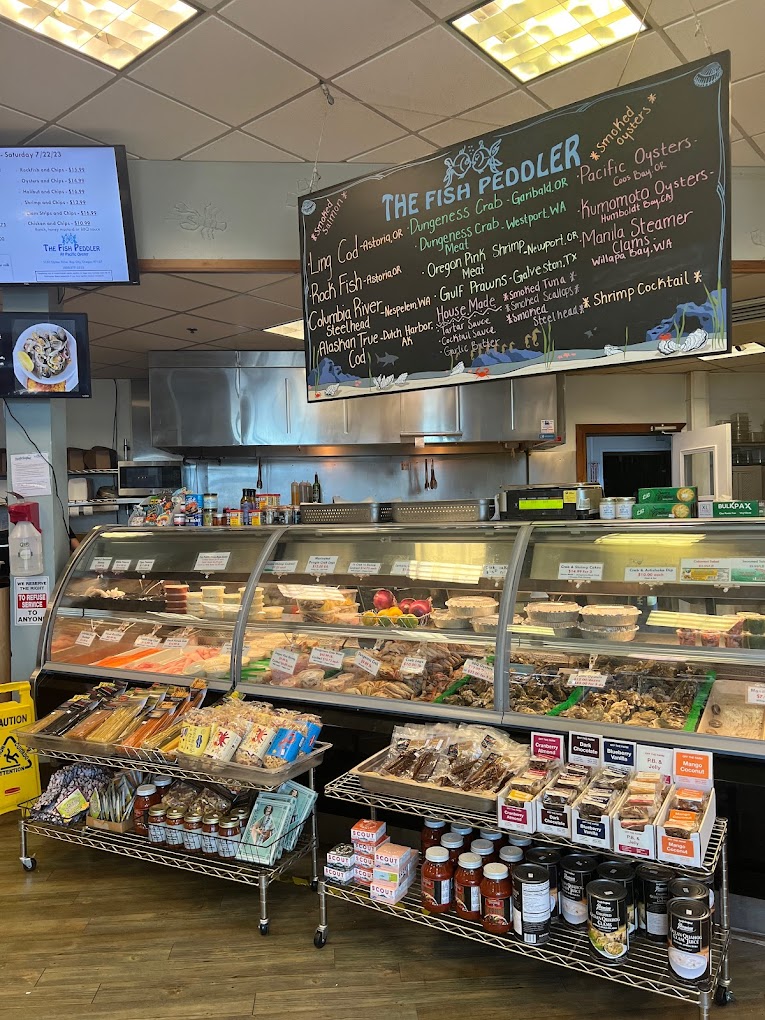 This is by no means "fine dining," so don't go expecting white linen tablecloths and a romantic seaside meal. What it is is some of the freshest, most delicious seafood on the coast, served up in a casual little cafe right on the water. Yes, everything is served on paper plates and with plastic utensils, but that's all part of the charm. Many people grab food to-go here, but there are a few tables inside you can eat at, or if the weather's agreeable you can eat at a picnic table out on the pier with the fresh sea air surrounding you and great views of Tillamook Bay and Cape Meares.
Sign up for monthly emails full of local travel inspiration and fun trip ideas. In each newsletter we'll share upcoming events, new things to do, hot dining spots and great travel ideas.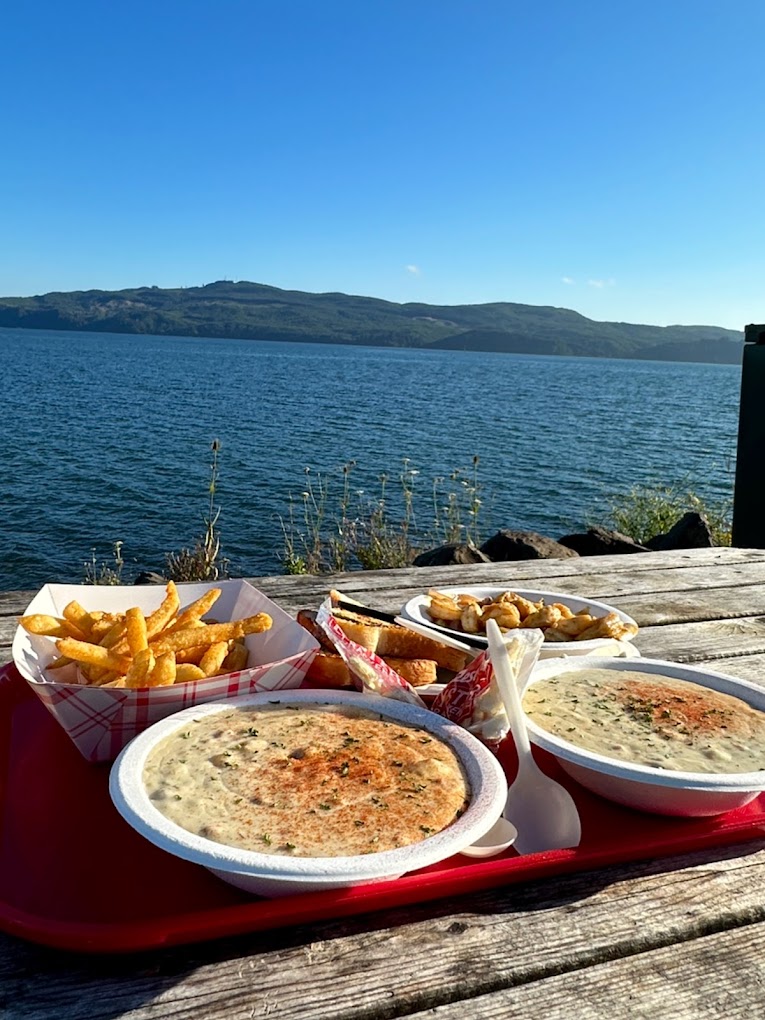 With a name like the Fish Peddler, you better be ready to indulge in some seafood. Standout menu items at the cafe include their house-made cioppino, clam chowder (made with bacon, potatoes, onion, celery, cream, and clams), and of course the oysters! Many regulars come by to sit at the oyster bar and feast on the ocean's bounty. These are some of the freshest oysters you can find and you can often watch them be shucked by hand right in front of you.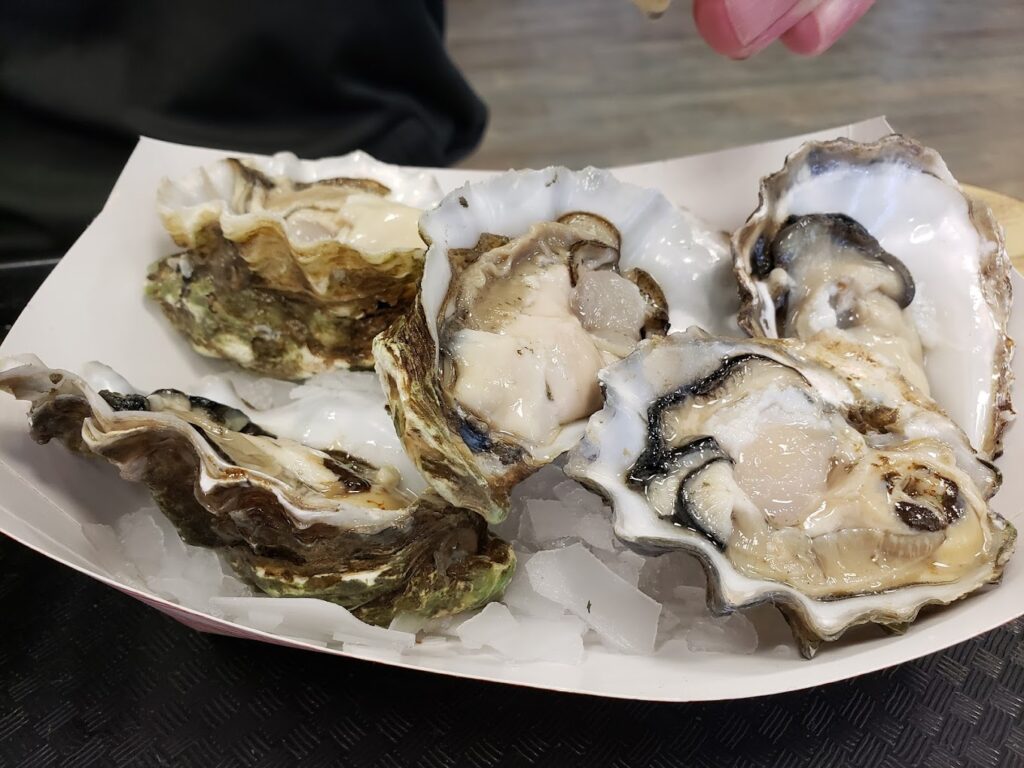 If you're a first timer, you can try a little bit of everything with the Captain's Sampler that comes with calamari skewers, breaded shrimp, and panko breaded fresh oysters and fresh fish. Alternatively, you can order the ever-popular crab and shrimp melt, or a shrimp cocktail. Even their sides and dips like the coleslaw and tartar sauce are remarkably good. The portions are also quite generous, and a bowl of their chowder can definitely fill you up!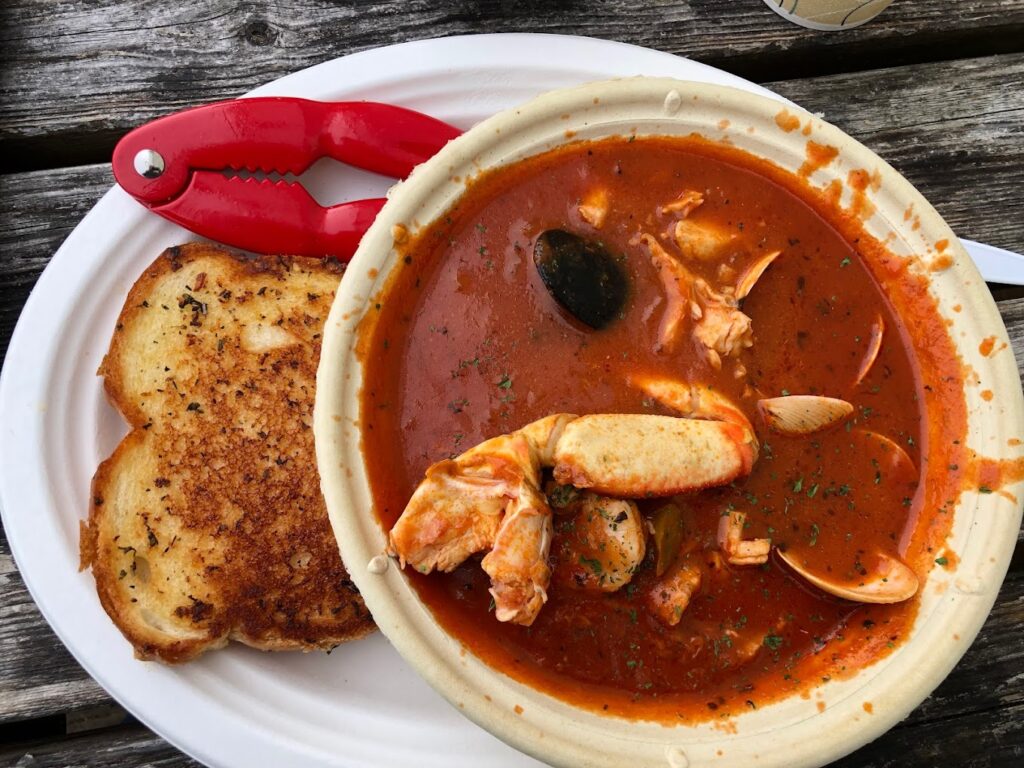 The food usually comes out fast unless they've got a long line (which is understandable since they're quite popular). And you should always grab some of the pre-made food to take home like the smoked fish, spice mixes, and sauces.
The Fish Peddler also sells fresh local fish from their deli counter, whether it's Lingcod from Astoria, Dungeness Crab from Garibaldi, or Pacific Oysters from Coos Bay. The staff is incredibly knowledgeable, so if you're feeling adventurous just ask for what's fresh and local and you can't go wrong.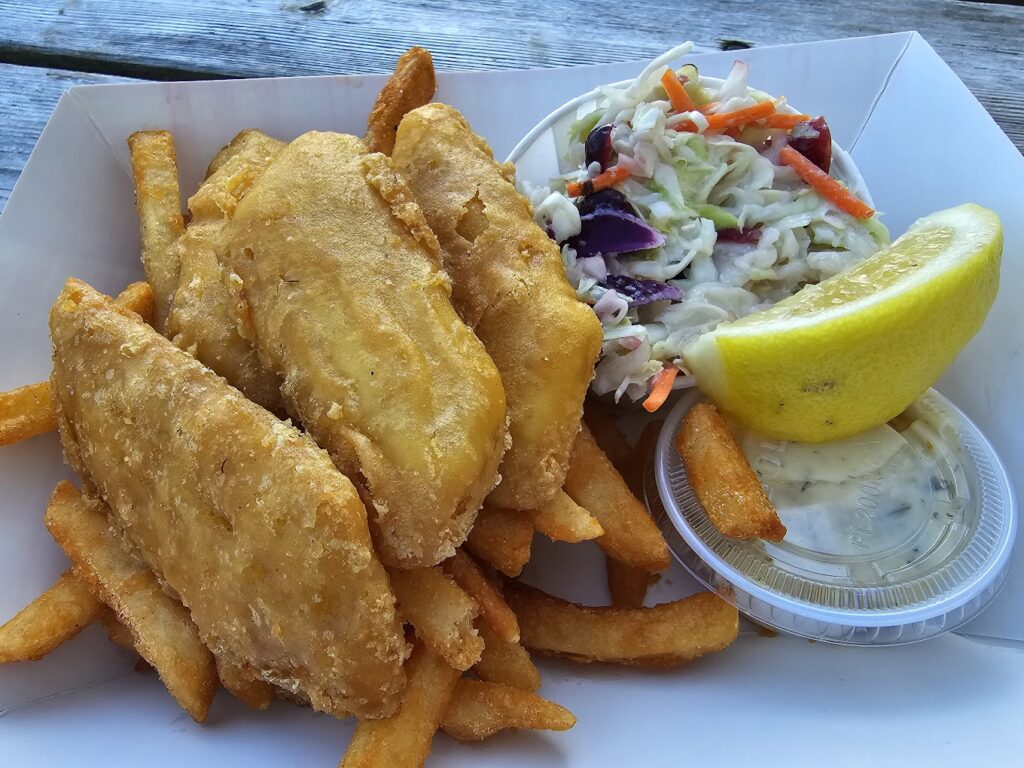 There's also a cute gift shop inside the cafe where you can get some hot sauce or a keepsake t-shirt to commemorate your amazing meal. Driving up the pier can feel a little sketchy if you've never done it before but I promise it's safe! There's a fairly small parking area in front, but you can always park down the pier and walk over to the cafe.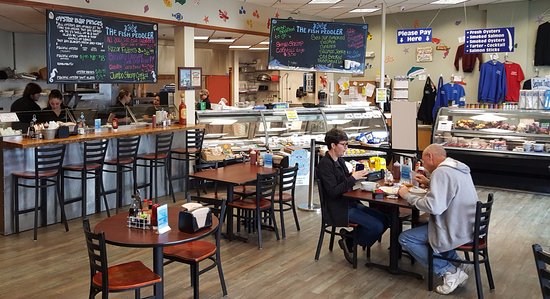 If you're a fan of genuine, friendly service, seeking out fresh, local seafood and supporting an Oregon company, you have to try the Fish Peddler.
Phone: (503) 377-2323
Address: 5150 Hayes Oyster Dr, Bay City, OR
Hours: Every day, 10:00am to 7:00pm, takeout orders accepted till 6:00pm