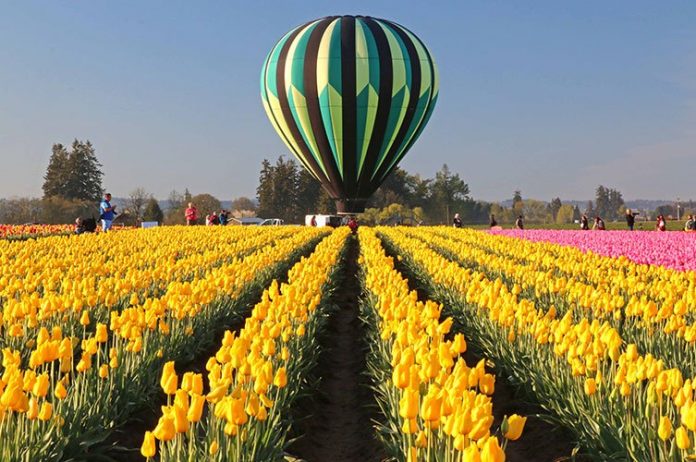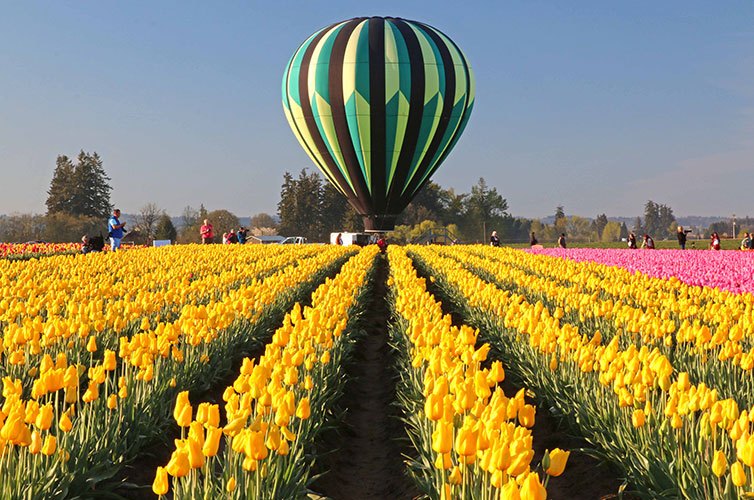 Every spring, the Wooden Shoe Tulip Festival takes place in Woodburn, Oregon on a 40-acre farm. This magnificent event is a must-see for anyone living in or visiting Oregon.
In addition to fairytale-like scenery, hot air balloons, games for children and adults, hay wagon rides, zip lines, and much more, the festival lasts for a whole week. There's also plenty of fun for adults, as anyone 21 and over can enjoy a wine wagon farm tour and wine tasting at Wooden Shoe Vineyards.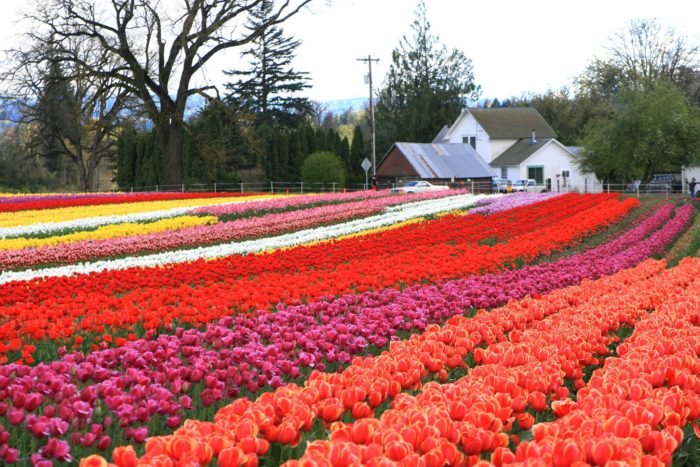 When Ross and Dorothy married in 1950, their family farm was established. By the early 1980's, the family had over 15 acres of tulips, and their hard work had enabled them to put their six children through college.
Their company started in 1983 as the Wooden Shoe Bulb Company and changed its name in 2001 to the Wooden Shoe Tulip Farm.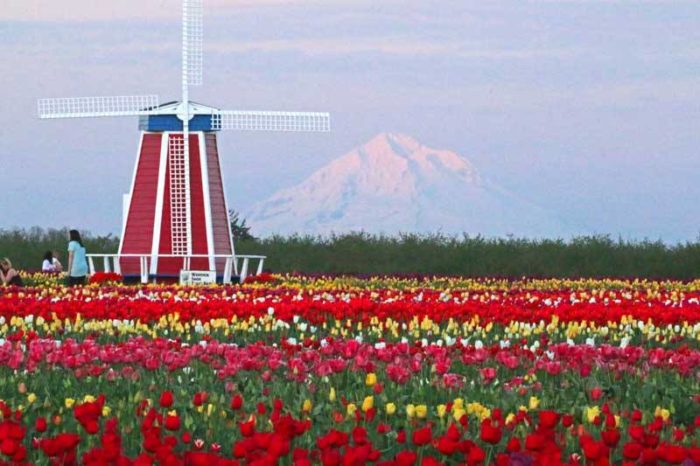 Visitors can enjoy a stroll through their stunning 40-acre farm, and the farm is also pet-friendly as dogs are allowed to come on leashes.
Sign up for monthly emails full of local travel inspiration and fun trip ideas. In each newsletter we'll share upcoming events, new things to do, hot dining spots and great travel ideas.
In January, Wooden Shoe Tulip Farm spokesperson Emily Iverson announced that some of the earliest varieties of tulips had begun sprouting. However, most tulip bulbs remain dormant until the ground is fully defrosted in late March and early April. Due to this, the farm's opening day has been pushed back to March 24.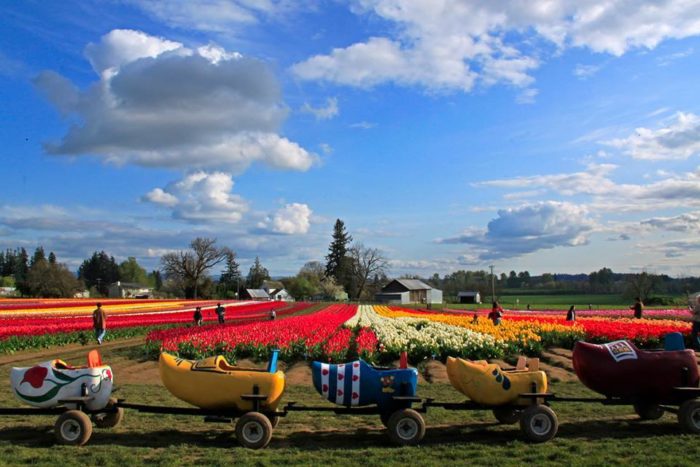 Despite the delay in the festival's official opening, the farm is offering a free "soft opening" from 10 a.m. to 4 p.m. on March 17 through 23. Visitors will be able to visit the farm free of charge during this time. The early practice run will include food, local products and other activities.
On March 1, 2023, festival tickets will go on sale for daily admission and special events. Season passes, which are available now, may be purchased online only.
The activity times vary during the week and on weekends, and the festival goes each day from 9am to 6pm, and 8am until 7pm on the weekends. We suggest trying to make it on a sunny day, as you will get to see gorgeous hot air balloons take off from the farm.
There is truly nothing like this enchanting festival, as you will enjoy the gorgeous colors in their tulip field in the spring backed by Mt. Hood as you breathe in the fresh country air. If you're coming from Portland you are looking at about a 45-minute drive, and 30 minutes from Salem.
You will find the Wooden Shoe Tulip Farm at 33814 S. Meridian Rd, in Woodburn, Oregon.
Head over to their website here to learn more and buy tickets if you'd like.