Tired of pizza and Mexican food? It's hard to go wrong with Novak's Hungarian Restaurant if you're looking for something unique in Albany, Oregon. Novak's was founded in 1984, and it's still family-owned. After a horrific fire in 2019, Novak's has reopened in a beautiful location. Today, it's in a 100-year-old building in downtown Albany.
"It's what we grew up eating," Karen Novak tells NBC in 2019. "It's what my mom, my aunt, my grandmother and now me for the last 36 years have been cooking every day."
There is no doubt that Albany is one of the most populous cities in Linn County, Oregon, as it is the county seat. At the confluence of the Calapooia River and the Willamette River, Albany is situated in both Linn and Benton counties, just east of Corvallis and south of Salem, in the Willamette Valley.
Having emigrated from Hungary in 1957, Joseph and Matilda Novak opened their restaurant with two of their three daughters, both twins, Karen and Matilda, in 1984. It's an Albany institution to this day. It's a family business run by sisters who take deep pride in what they do. As Mama and Papa were both quick to point out, all their children and many other family members have contributed, including various nieces, nephews and even grandchildren. Likewise, it has a warm, welcoming dining room with delicious food. Most of the ingredients are sourced locally.
Novak's serves exquisite Hungarian food every Thursday and Friday. Guests can order off the menu or enjoy the Dinner Buffet Feast at Novak's. You are sure to be blown away by everything on the buffet, but be sure to save room for dessert. The desserts alone are worth the visit, as Novak's is renowned for its delicious, homemade treats. And it's not just the food, they are well known for their exquisite service.
The buffet includes their Hungarian Buffet Feast with Chicken Paprikas, Hungarian Cabbage Rolls and Kolbasz (Papa's Sausage), along with Langos (Hungarian Fried Bread), red cabbage, house breads, and potatoes (type varies depending on what we are Specializing on Buffet).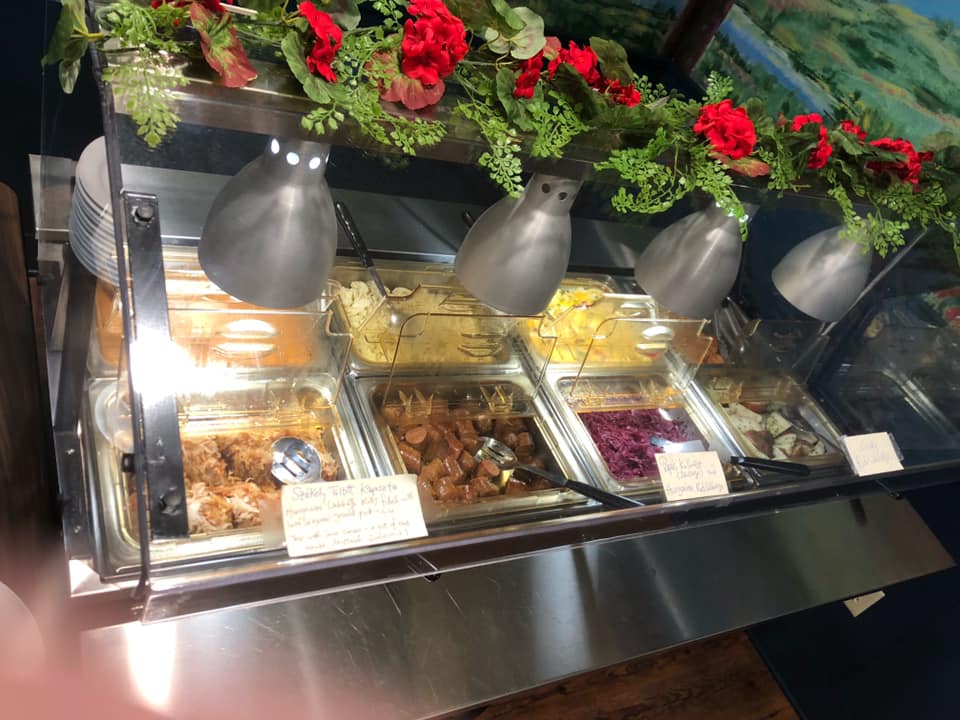 The food offered at Novak's buffet is excellent. Pork Schnitzel was a weekly special on the menu recently, topped with lemon.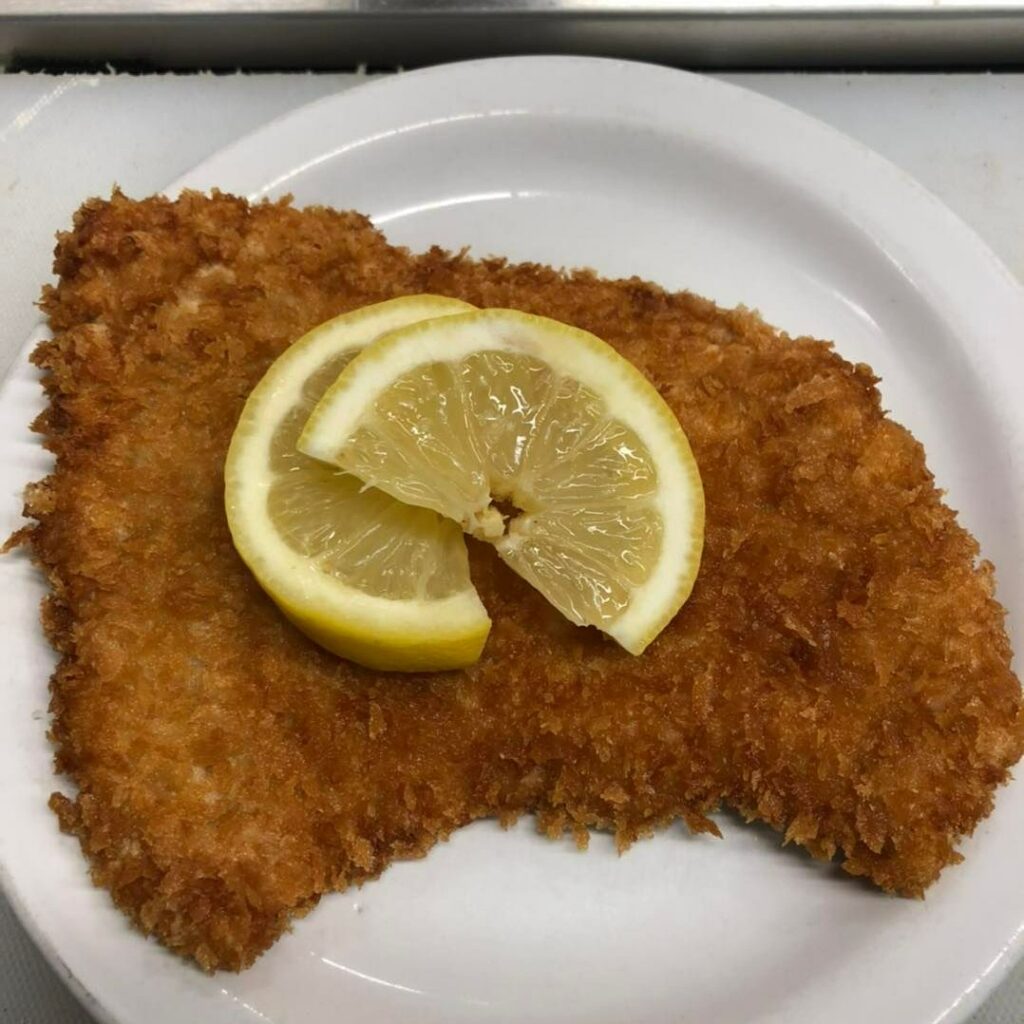 Their chicken and shrimp Villeroi was also featured as a lunch and dinner special. This favorite dish features tender chunks of chicken breast, shrimp and fresh mushrooms, finished in a Sherry cream sauce and served over Hungarian pearl noodles with vegetables.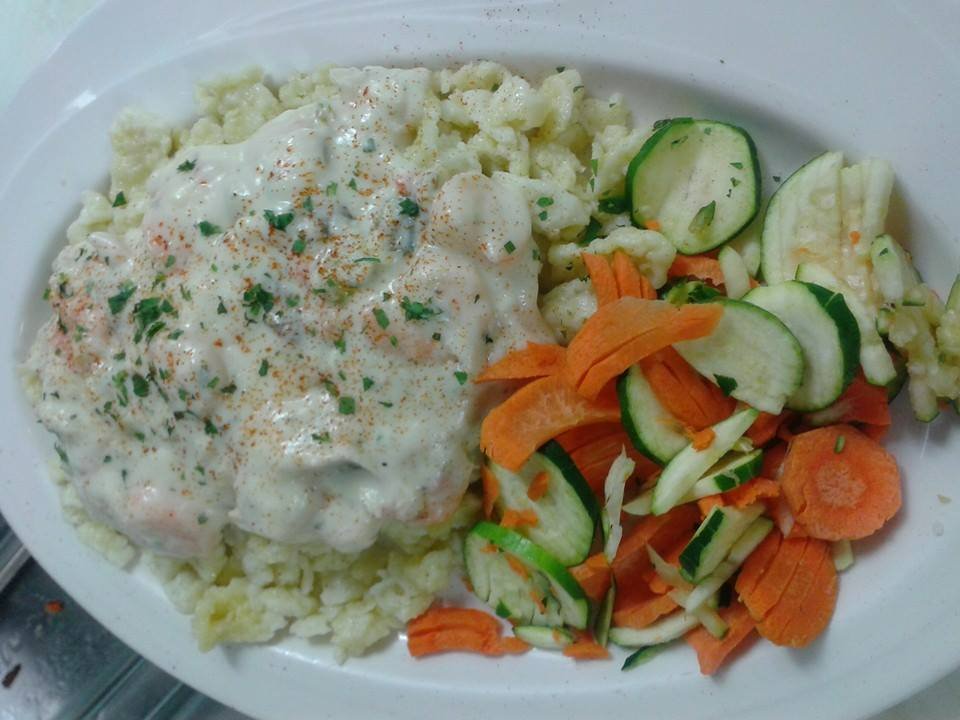 Their Jeager Schnitzel, which is a pork shnitzel topped with mushrooms in a brandy cream sauce.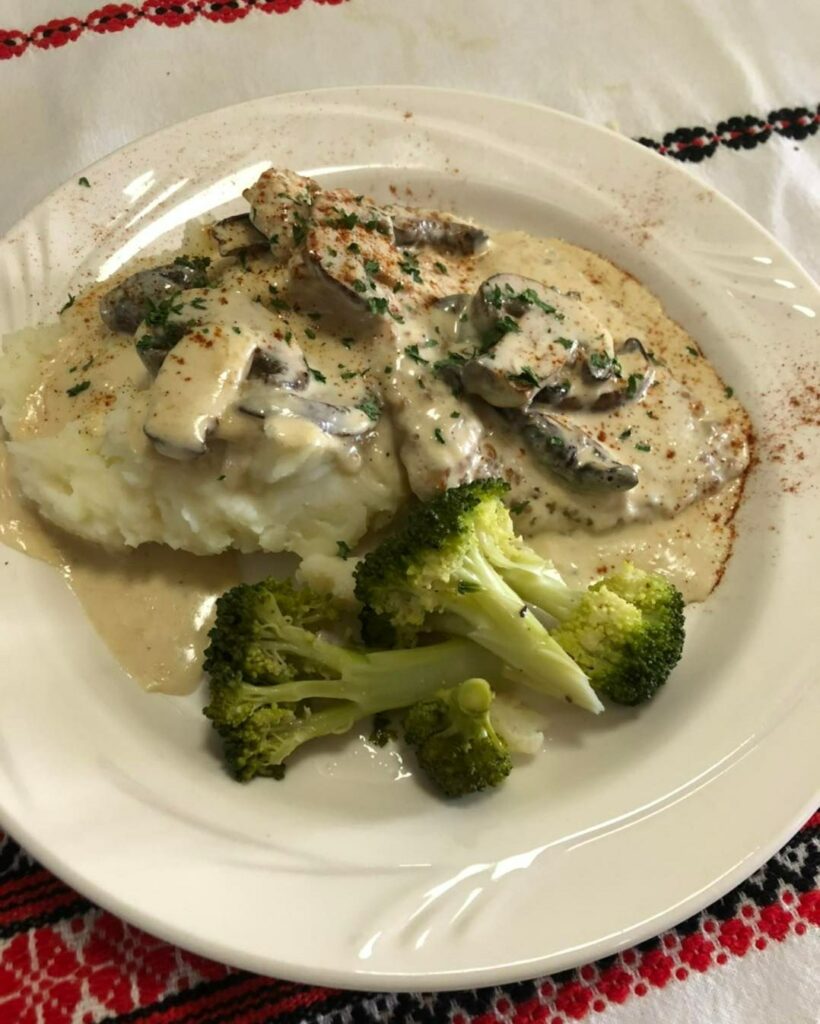 You'll love Novak's Hungarian Restaurant! As you can see, the desserts here are next level. A round poppy seed cake with a delicious lemon cream cheese filling is frosted with vanilla butter cream. Once you taste it, you won't be able to resist it.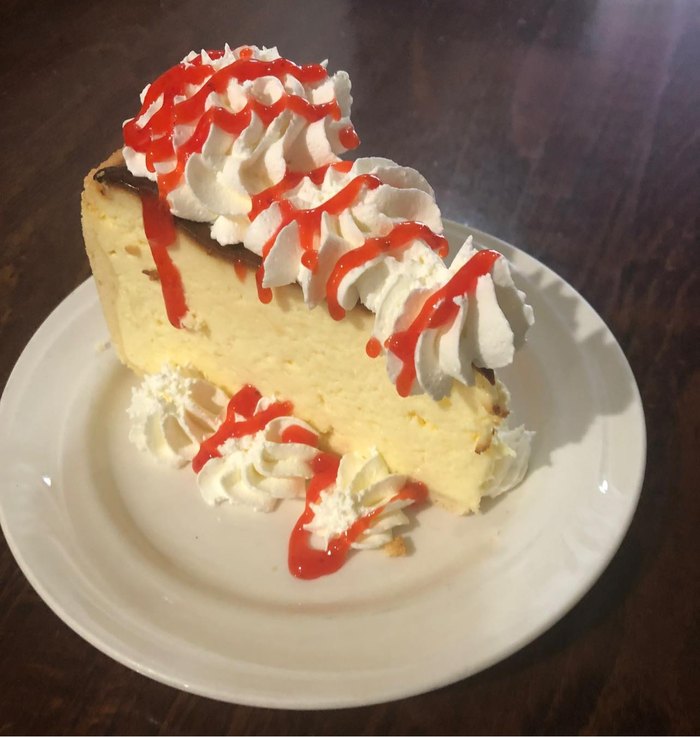 Ahh yes, one of my personal favorites, a mouthwatering German chocolate cake.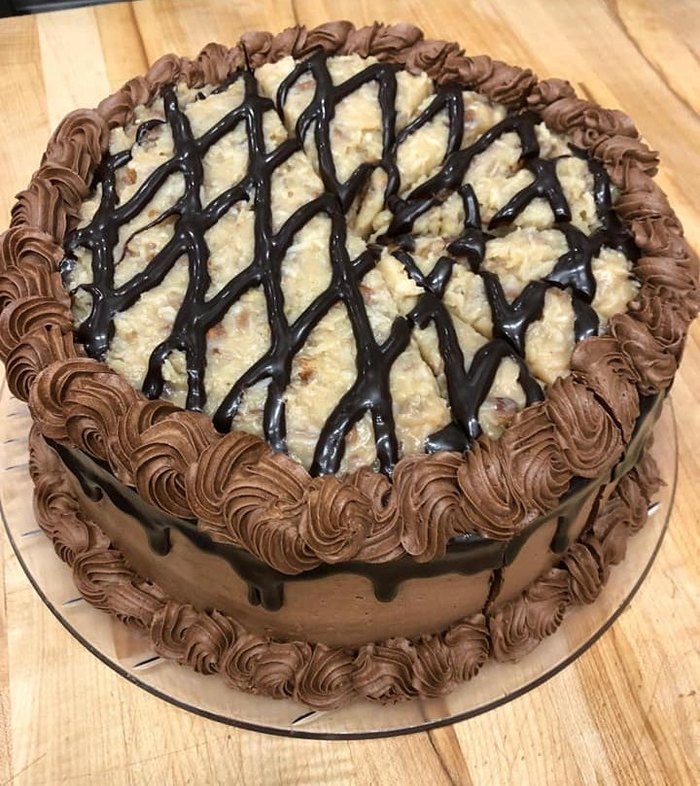 German chocolate not your thing? You may want to try the chocolate cheesecake.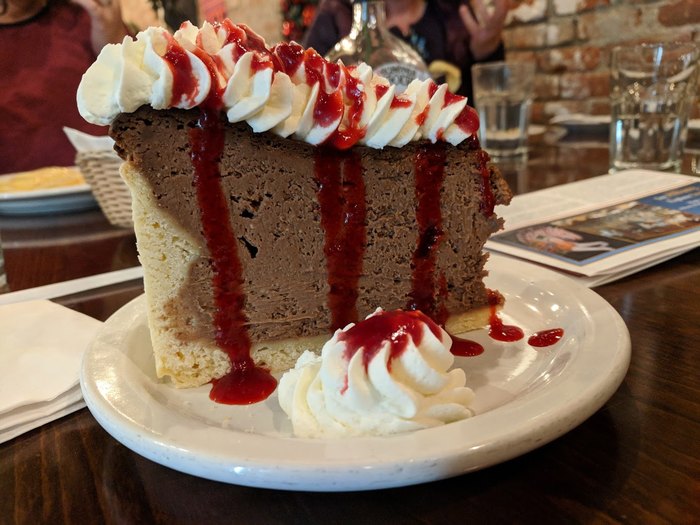 If you've never tried Hungarian honey cream, you are in for a treat. This delightful treat, a special at the restaurant, is made with honeyed pastry layers, cream filling, with a center layer of apricot preserves and topped with chocolate ganache.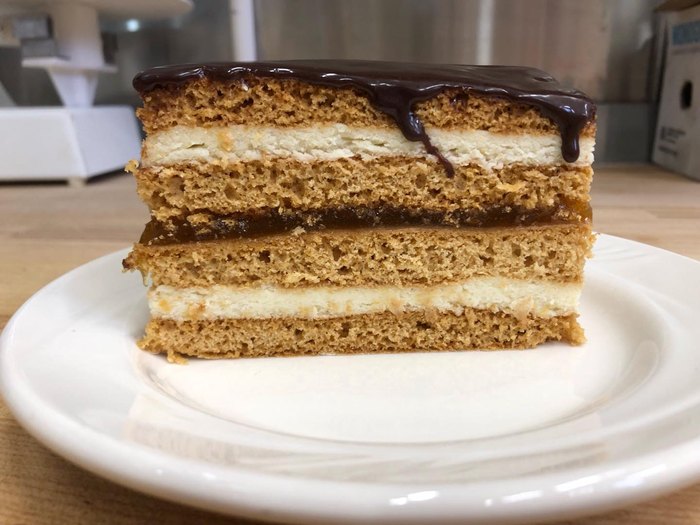 Sink your teeth into Novak's Apple Pite, a Hungarian Apple Pie.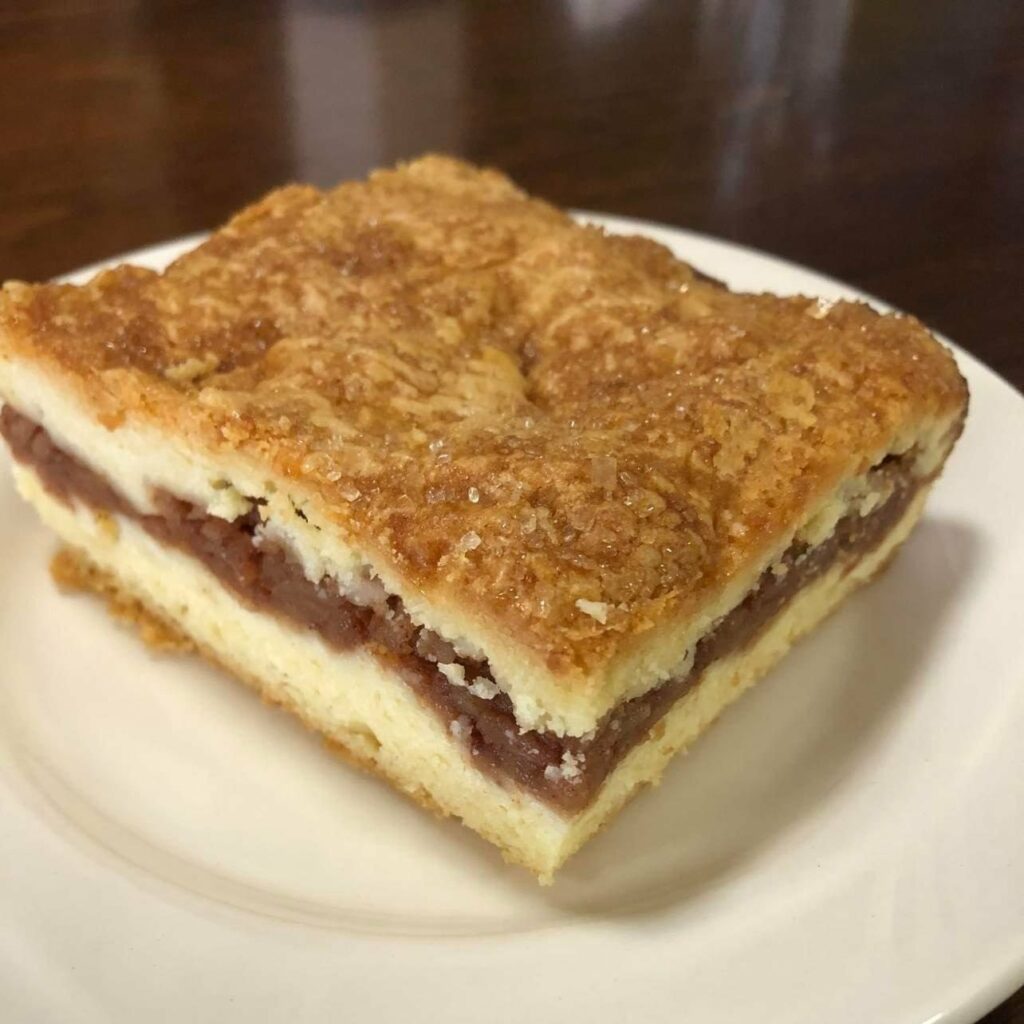 Novak's Hungarian Restaurant eagerly awaits your visit. This place is worth a drive to Albany from anywhere. Once you visit Novak's once, you'll want to come back time and time again. Plan a visit today, and bring your appetite! You can keep up with the latest updates about Novak's Hungarian restaurant by checking out their facebook page.
Address: 208 SW 2nd Ave, Albany, Oregon 97321
Hours:
Thursday & Friday:
Providing Take-out from 11:30am to 5:00pm
Lunch Dine-in is 11:30am to 4:00pm
Dinner Dine-In is 4:00pm to 7:30pm
Dinner Buffet Feast served 5:00pm to 7:30pm
Saturday thru Wednesday:
Closed
Parking
Curbside parking around the restaurant during business hours on 2nd and 3rd Street is metered until 5:00 pm.