As I sit here at home in front of my laptop typing away, every now and again there's a place that's painful to write about. Not painful in an "ouch" sort of way, but in the sense that it floods back warm memories of family and food so good that just looking at photos of it makes you salivate at the vision. Helvetia Tavern is one such place in my world.
Helvetia Tavern Near Hillsboro, Oregon
To drive there takes you on a long country road that'll have you wondering if a destination actually exists somewhere between farmhouses, fields, oak savannah, and nowhere. Once you pass around a bend and beneath the old train trestle, the historic old building finally appears, announcing the promise of Jumbo Burgers and nostalgia with its vintage RC Cola signage.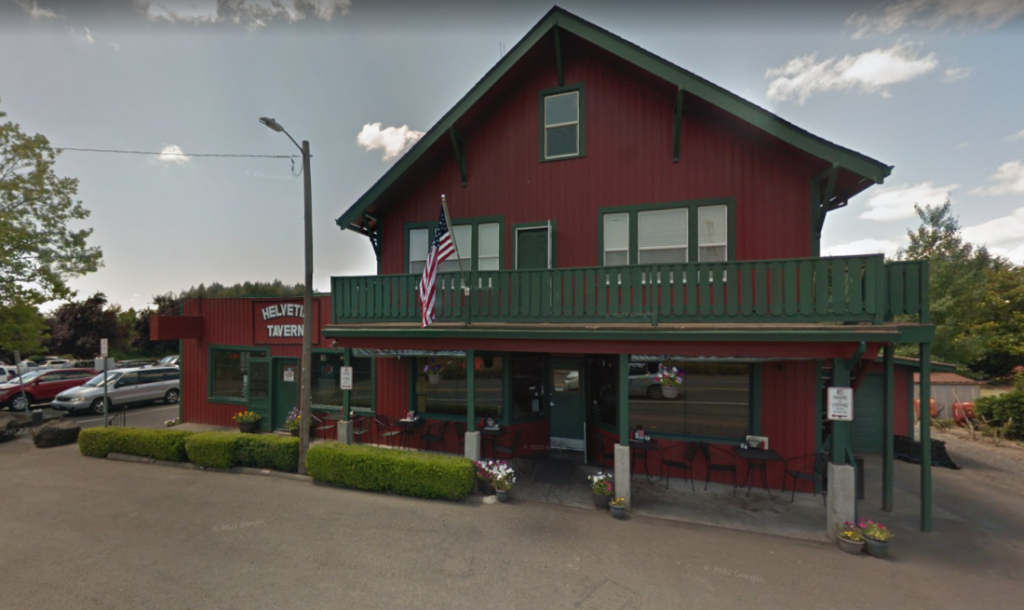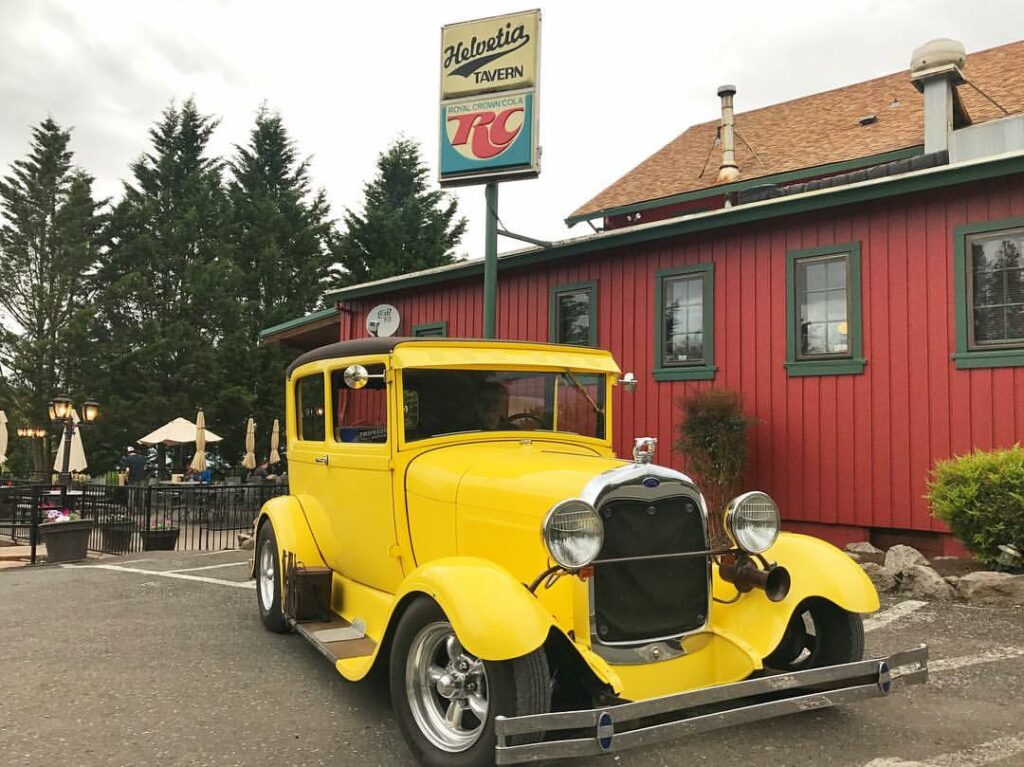 The guts of Helvetia Tavern have been present since 1922. Back then it was a local grocery and gas station, but obviously, the owners were more than ready for a new operation as they reopened as a tavern the very moment that Prohibition ended on December 5, 1933. A building addition was erected in 1948 to plumb it in. Up until that time, patrons used the outhouse that stood where the newer part is today.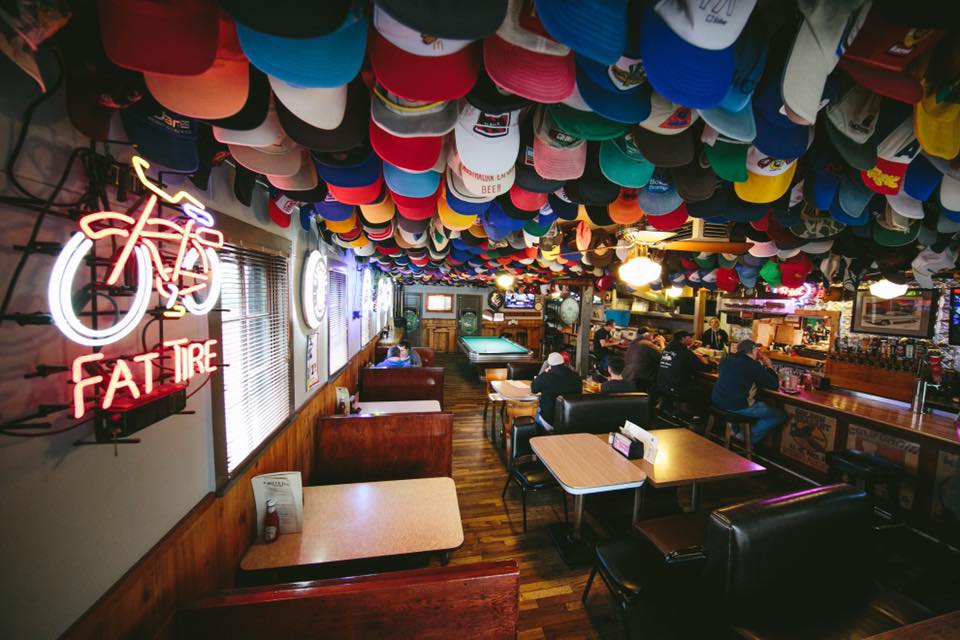 Not a lot has changed in over 70 years. Good food and good folks are still the name of the game. When you walk into the building (which is family-friendly, I might add) you're immediately greeted by over 1000 baseball caps. Word on the street is that the old ceiling wasn't uniform in color or texture, so someone had the idea to cover it with trucker hats. These days there are so many that I doubt anyone knows or remembers what the ceiling even looks like under it all. Doesn't matter. That's part of the charm.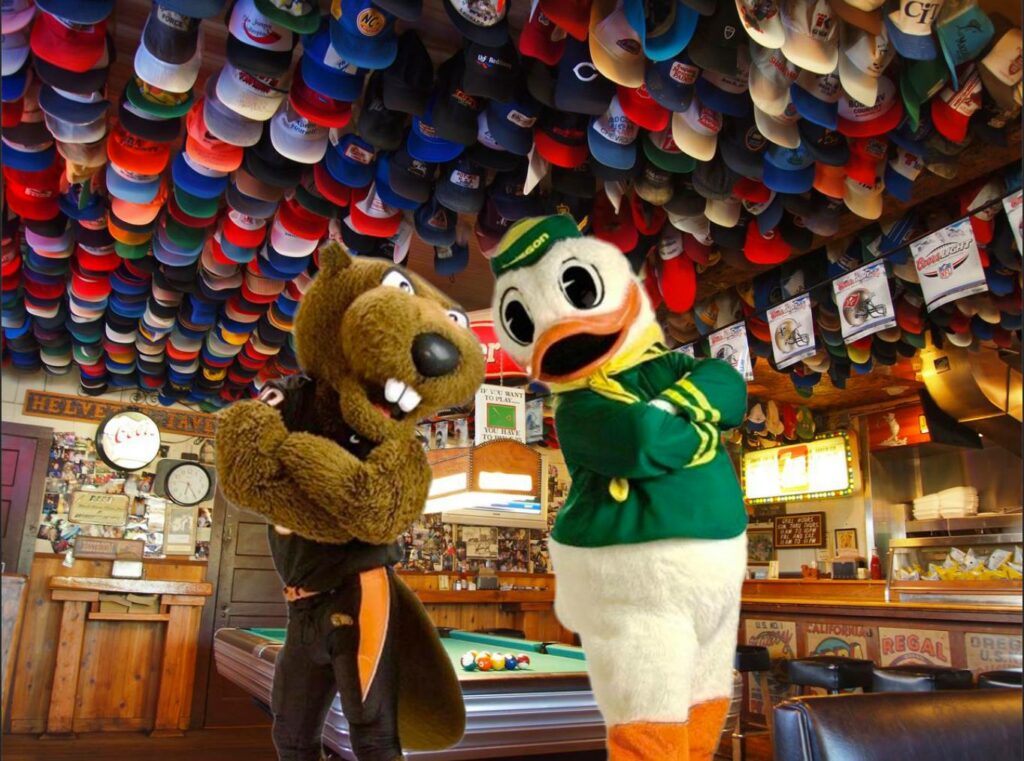 What Kind of Food Does Helvetia Tavern Serve?
Helvetia Tavern is known for two things: all-beef-patty burgers and perfectly cooked old-style fries. You know. The ones with just the right amount of seasoning and salt. French fries that were up until a scant few hours ago potatoes that had never seen the inside of a freezer bag.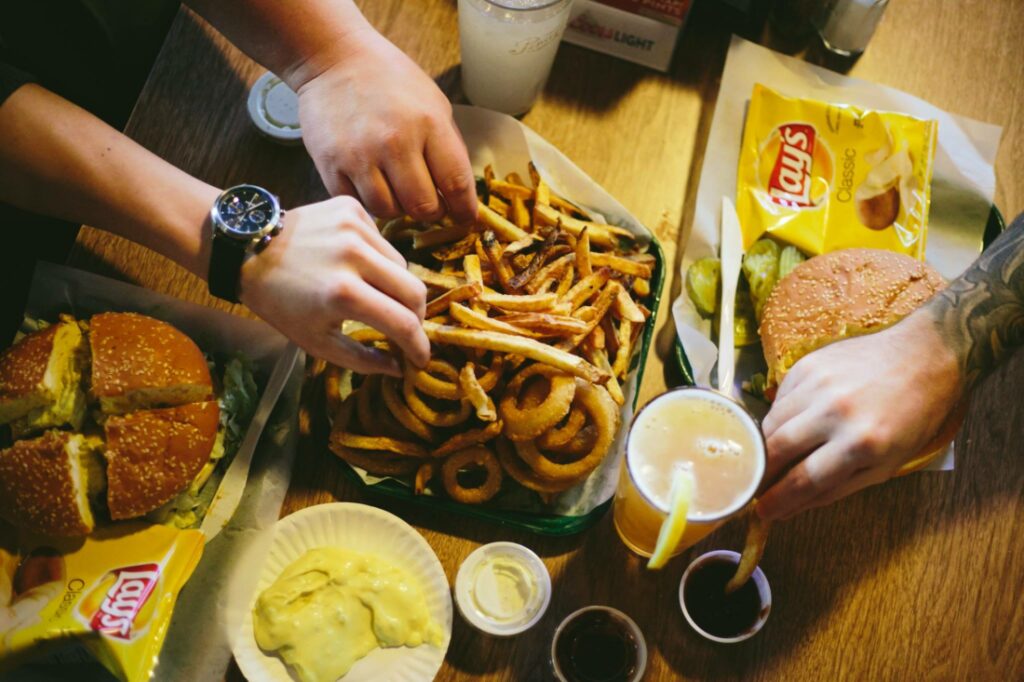 The Onion Rings are really amazing too. Crisp, ever so slightly sweet, and served in generous portions. Get them alone, or half-and-half with french fries if you're having trouble deciding between the two.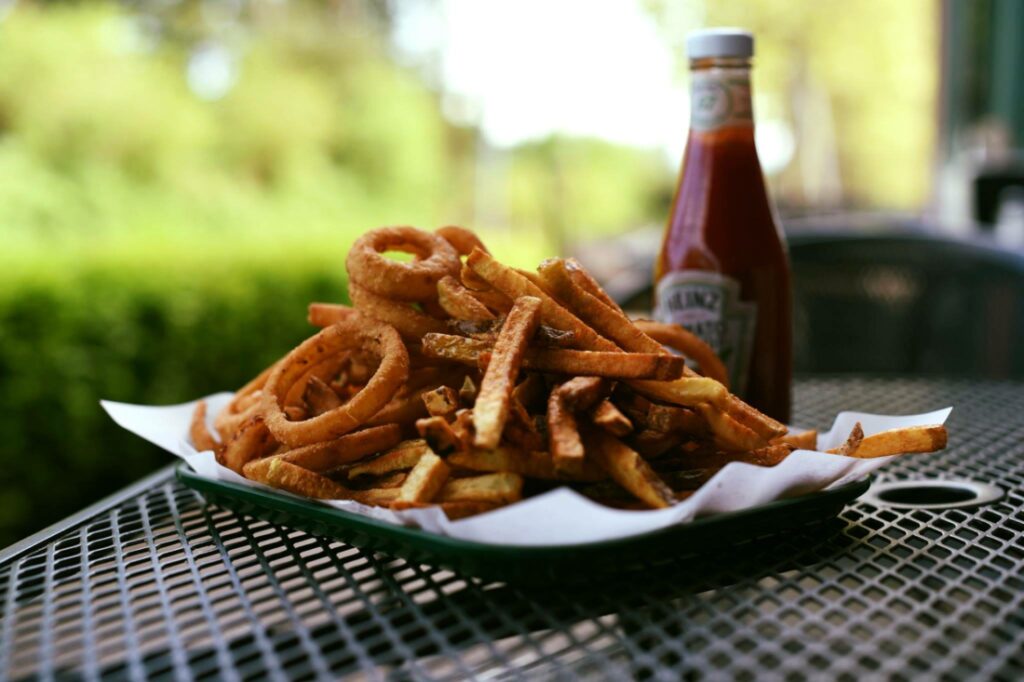 Let's talk burgers, shall we? This is one of those places that thankfully doesn't have a giant menu, because sometimes you don't want a hundred options. You just want the stomach-loading basics. Helvetia Tavern fills that order with two sizes of burgers: regular or jumbo, cheese or not. Burgers and sandwiches come with lettuce, tomato, onion, and their famous house "goop" sauce with pickles on the side. In fact, a sign by the bar proudly proclaims, "This Isn't Burger King. You can't have it your way."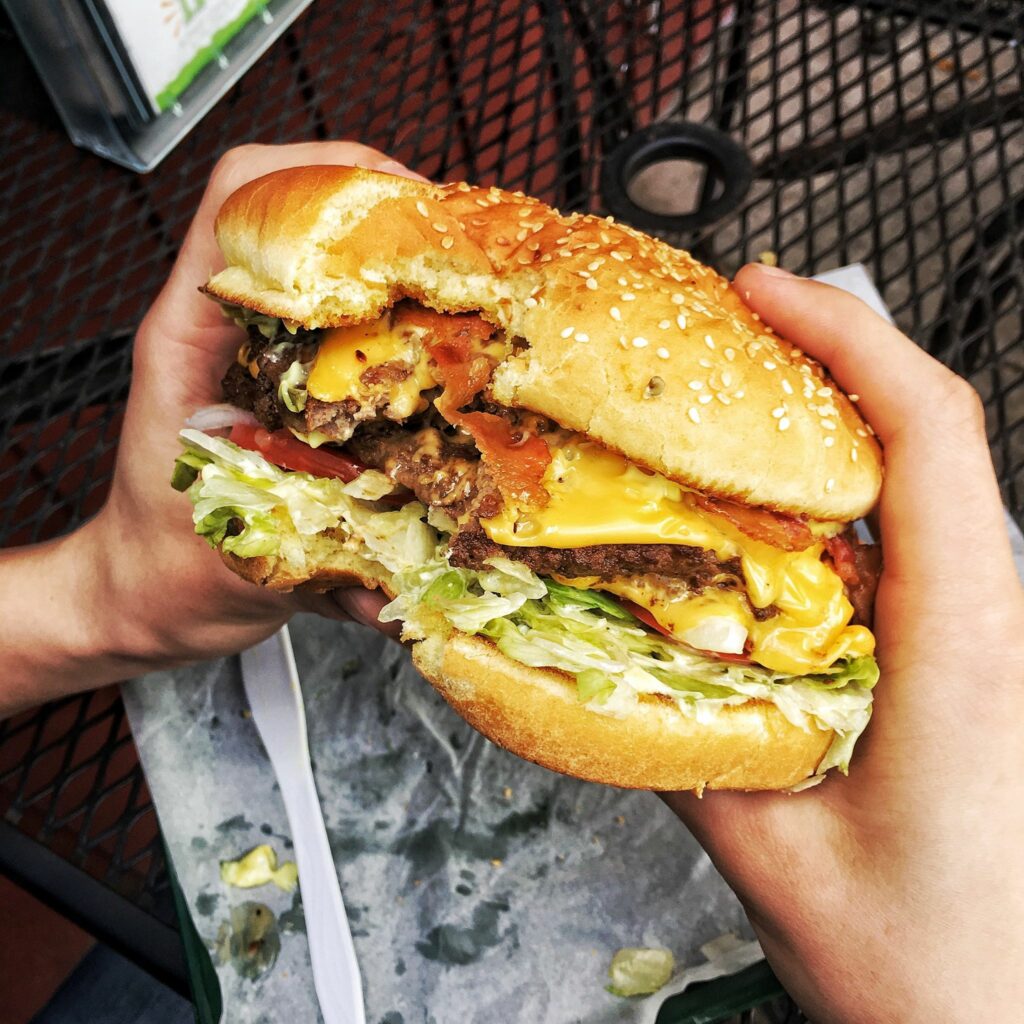 Arguably, the first bite is the best one whether due to the anticipation of hot juicy beef and melty cheese hitting your tastebuds or the fact that you're so hungry from the good smells wafting out of the kitchen that you're about to chew your own arm off.
Although I've personally never ordered anything other than the cheeseburger and fries (hey, I know what I like, okay?), I'm told that Helvetia Tavern also makes a pretty mean turkey sandwich.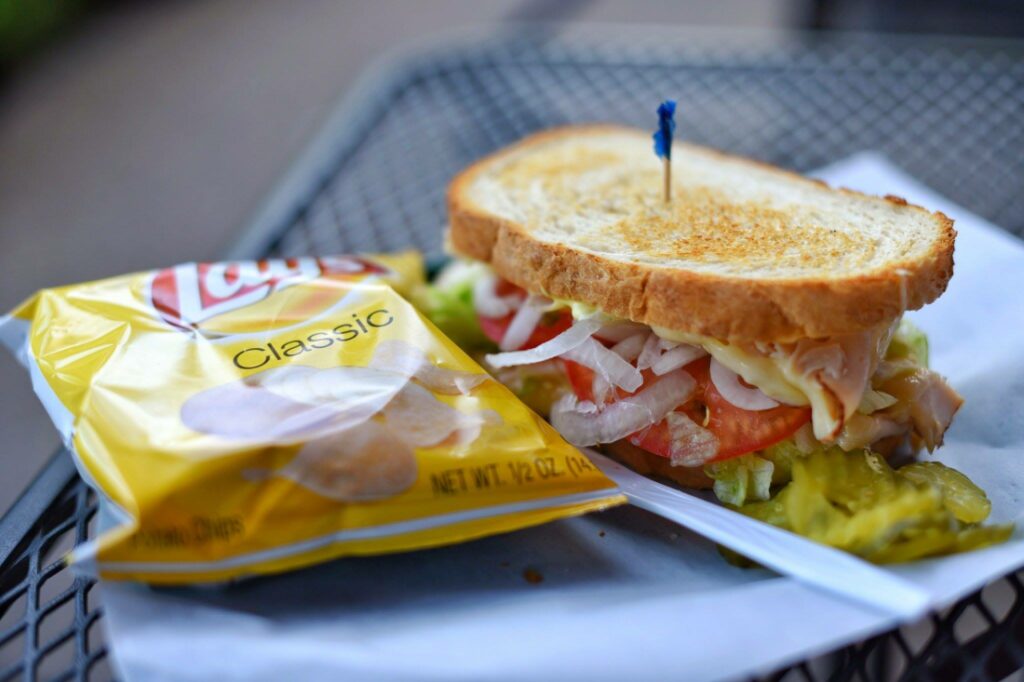 Other fan favorites include the giant salads and hand-battered halibut or cod Fish & Chips.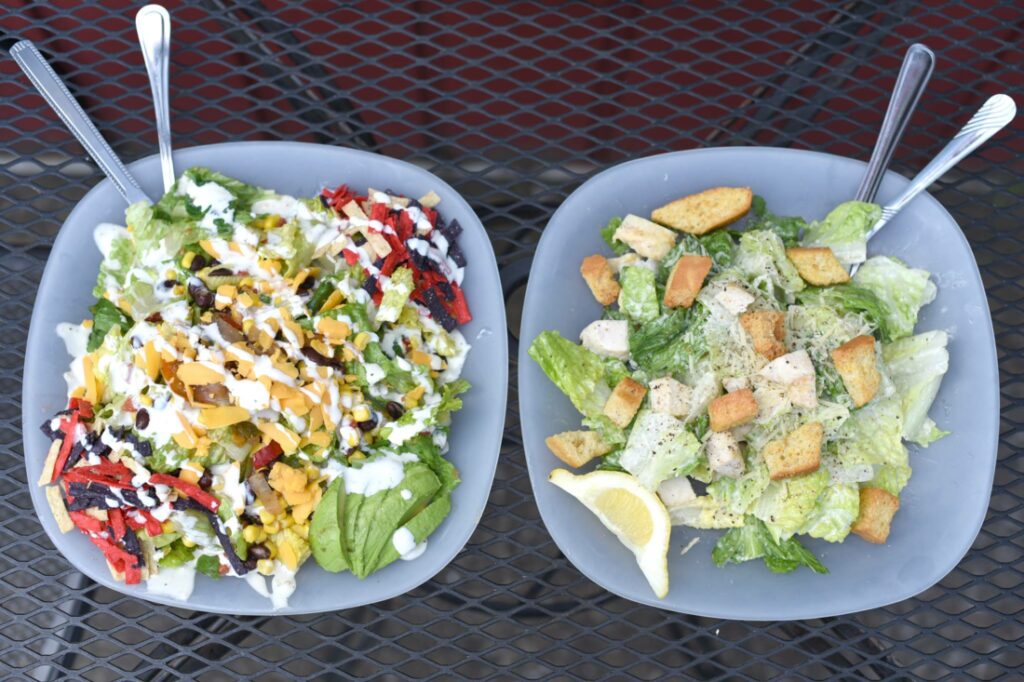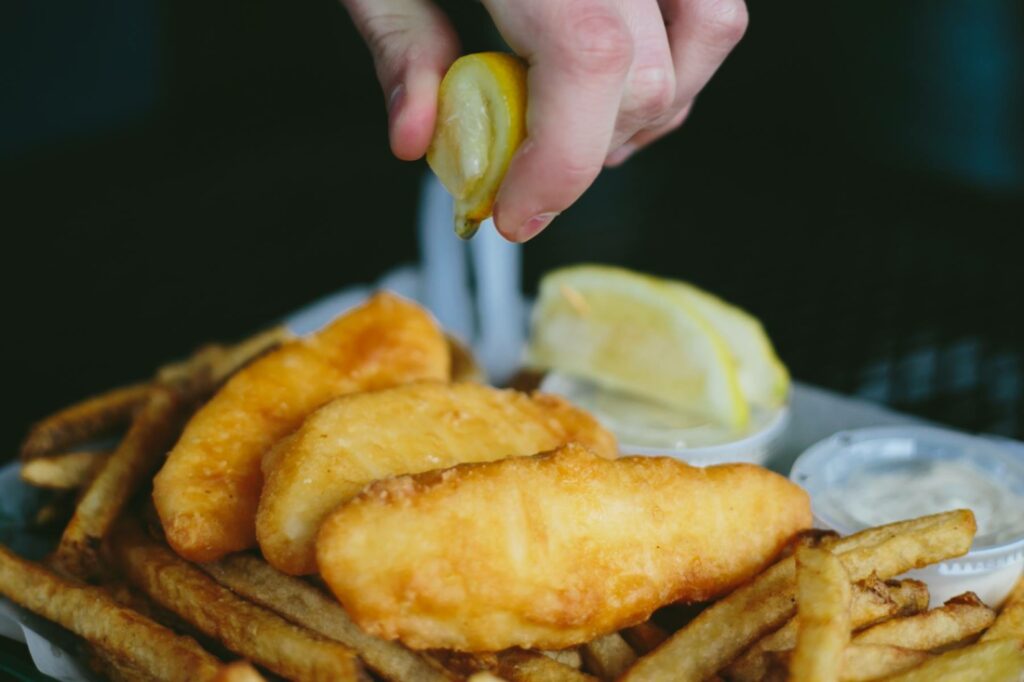 Gluten-Free and still want to indulge in a mouthwatering burger? Helvetia Tavern offers a glutenless bun option too. There are also vegetarian patties available in either classic garden or vegan quinoa.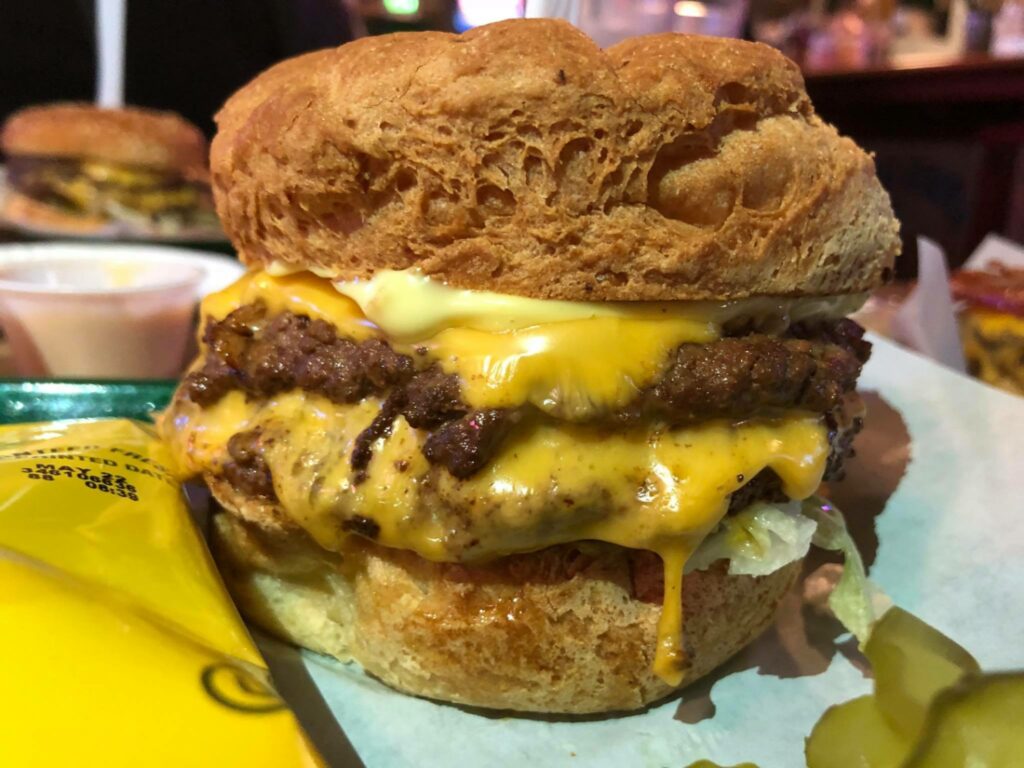 Is Helvetia Tavern a Good Place to Bring the Family?
Why, yes it is. Children are always welcome in the family-friendly side of the restaurant, and they'll be happy with the options offered on the Kid's Menu, including a delicious and unique Grilled Peanut Butter & Jelly.
When the weather's nice, there's also ample seating on the restaurant's large outdoor patio.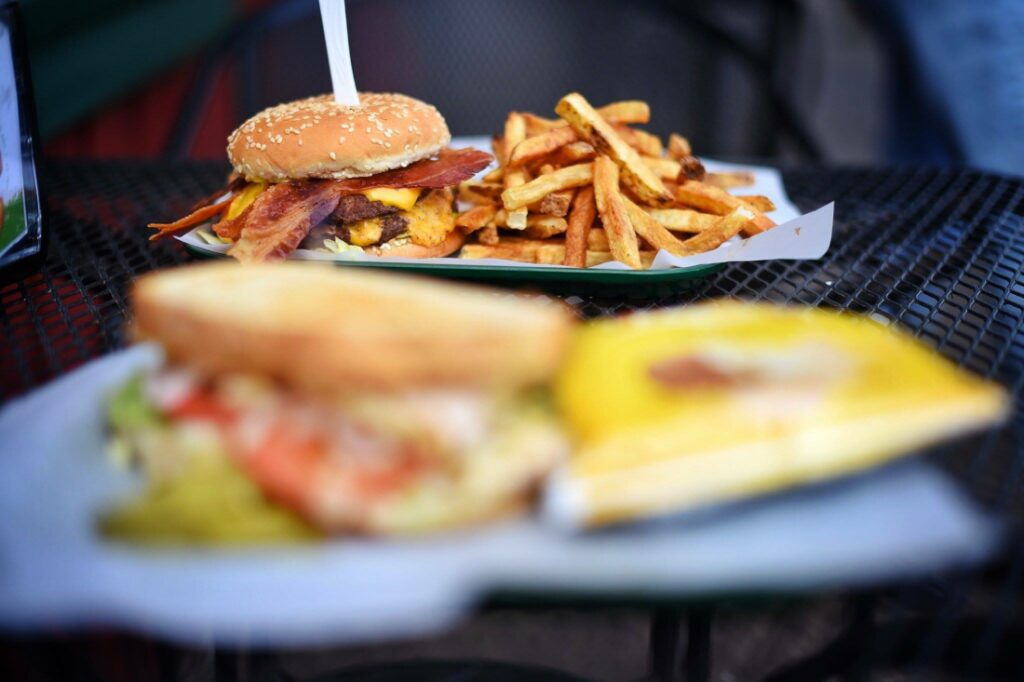 Where is Helvetia Tavern Located?
The restaurant is located in the valley, just north of Hillsboro and the Sunset Highway corridor, and just west of the West Union area of NW Portland. The area was widely settled by 19th-century Swiss-German immigrants who named the area Helvetia, which meant an Alpine region in Roman times, corresponding to the western and northern parts of Switzerland.
Address: 10275 NW Helvetia Rd, Hillsboro, Oregon 97124
Phone: 503-647-5286
Hours:
Mon
11:00 am – 09:15 pm
Tue
11:00 am – 09:15 pm
Wed
11:00 am – 09:15 pm
Thu
11:00 am – 09:15 pm
Fri
11:00 am – 10:00 pm
Sat
11:00 am – 10:00 pm
Sun
11:00 am – 09:15 pm
Website and Menu: therealhelvetiatavern.com
Facebook: facebook.com/HelvetiaTavern