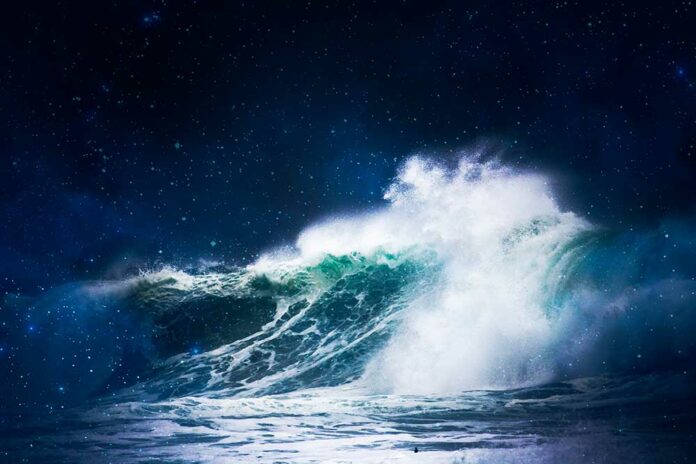 Secure your things now if you're in the Oregon Coast area, as a rapid cyclogenesis, commonly referred to as a bomb cyclone is expected to give birth in the Pacific sometime between Tuesday night and Wednesday. With a major storm that is expected to rapidly intensify, turning into a bomb cyclone off the coast of California and slamming into the Golden State, the storm is reported to be around 50-100 miles offshore of the Oregon Coast at sea. The last time we saw a bomb cyclone impact Oregon was November 25-27, 2019.
The West Coast is expected to be hit hard with damaging winds and big waves by Wednesday, with a rapidly deepening area of low pressure in the area. According to KOIN, The central pressure goes from a 995mb low to a 952mb low in a matter of 24 hours.
While the center of this low pressure will near the southern Oregon Coast, it's forecasted to remain offshore (according to the 00Z model run). At sea, hundreds of miles offshore the waves are expected to reach 40-50 feet. Arounde 50-100 miles off the Oregon Coast, waves are expected to potentially reach 30 feet or higher. However, the waves nearing Oregon shores will be possibly 20 feet high as the energy dissipates by the time it reaches our coast. The monster waves are expected to start Wednesday, going through until Thursday on the Oregon Coast.
AccuWeather, at the time of writing this is reporting "life-threatening flooding in California", following deadly flooding and heavy snow that resulted in hundreds of thousands of Californians losing power over the holiday weekend. According to AccuWeather Chief Meteorologist Jon Porter, the dangerous storm, causing flash flooding, could last several days. Mudslides can also follow for an extended amount of time after the rain ends.
Sign up for monthly emails full of local travel inspiration and fun trip ideas. In each newsletter we'll share upcoming events, new things to do, hot dining spots and great travel ideas.