The holidays are such an exciting time of year for people of every age in Oregon. From playing in the snow, to getting together with family and friends, or visiting with Santa. One of our favorite things to do in Oregon in December is to visit with real live reindeer! Check out the list of places you can go around Oregon this year to visit with a very special herd of reindeer raised on a farm in Oregon.
Are Reindeer Even Real?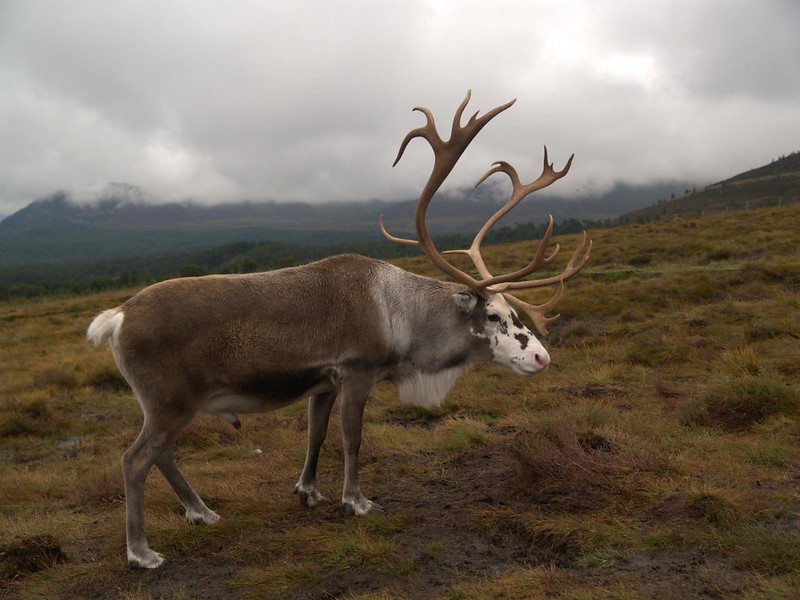 Reindeer are most definitely real. Some say they're elk, but they're not. Reindeer are in fact domesticated Caribou.  In Europe caribou are called Reindeer even if they're not domesticated, and in America they're called caribou unless referring to the European populations, or domesticated caribou.
Sign up for monthly emails full of local travel inspiration and fun trip ideas. In each newsletter we'll share upcoming events, new things to do, hot dining spots and great travel ideas.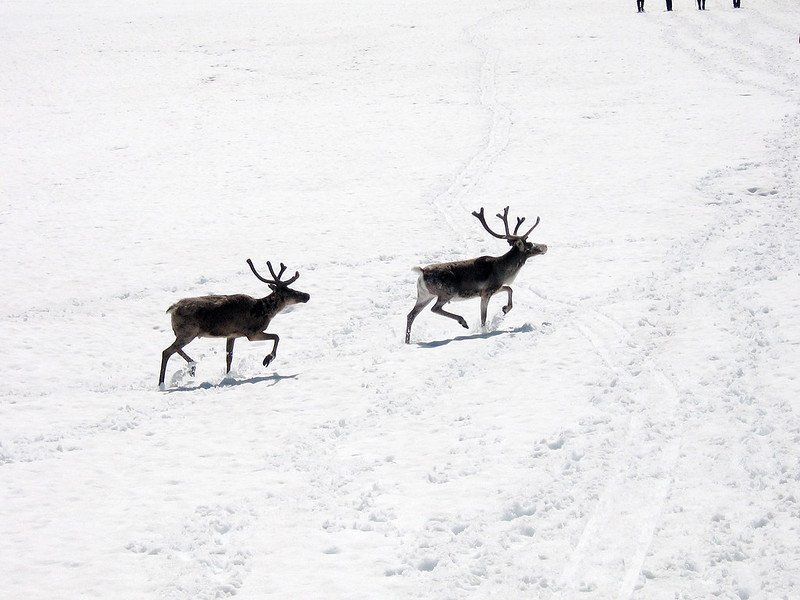 These amazing creatures have huge antlers that they lose once a year. Each year their antlers grow back bigger than before. It's thought that reindeer were first domesticated around 3,000 years ago (but potentially all the way back to 7,000 years ago) by people in Northern Eurasia or Lapland.
These gorgeous animals are used to haul goods and for milk amongst other things. Learn more about reindeer here and here.
Where To See Reindeer This Year In Oregon?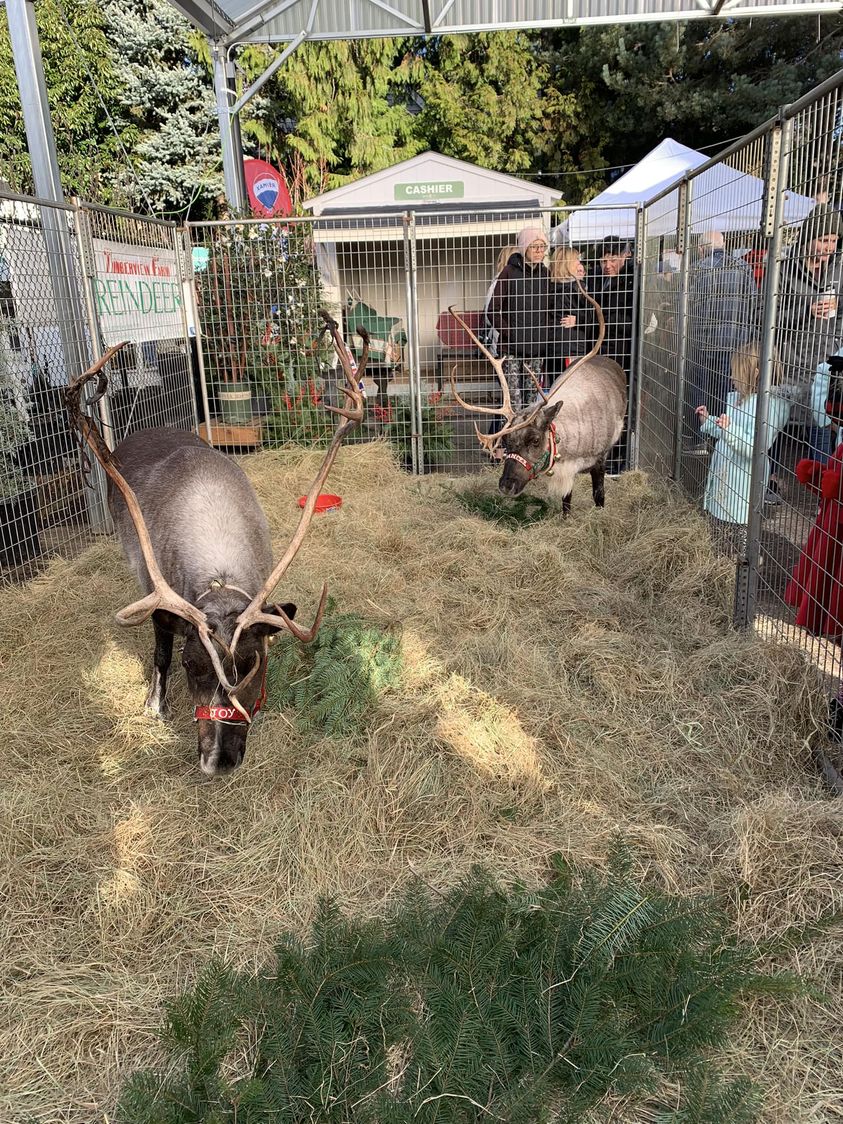 Each year the owners of Timberview Farm in Springfield, Oregon lovingly raise their herd of reindeer. This very special herd gets to travel around Oregon in November and December to meet excited children and adults alike.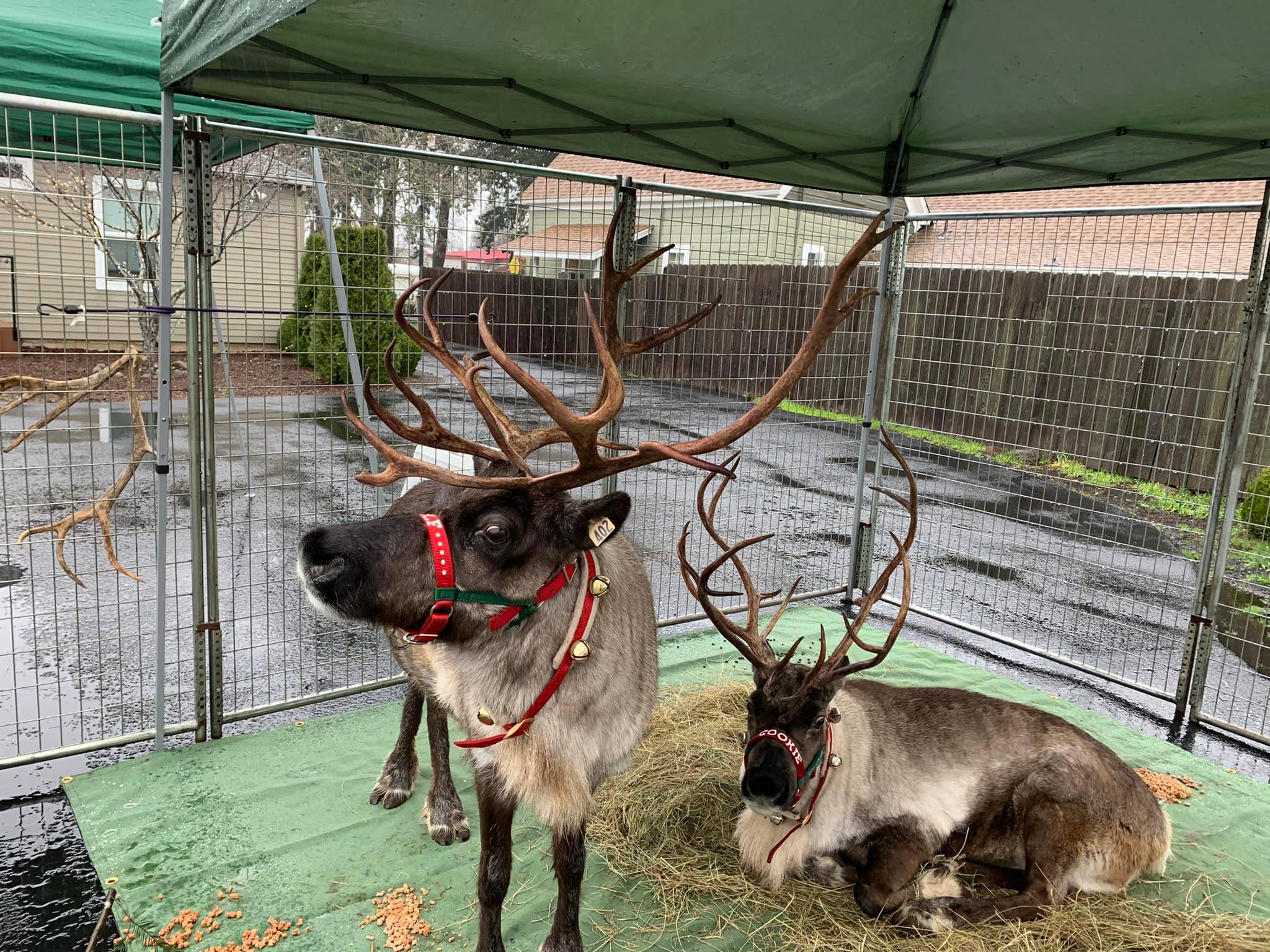 Children love to come and visit the reindeer from Timberview farm, often in the parking lot of Coastal farm and ranch stores across Oregon. While it's already the 10th of December, there's still plenty of time and opportunity to see these beautiful reindeer.
You can check out the calendar of where the reindeer will be in Oregon here for updates, or see the list below.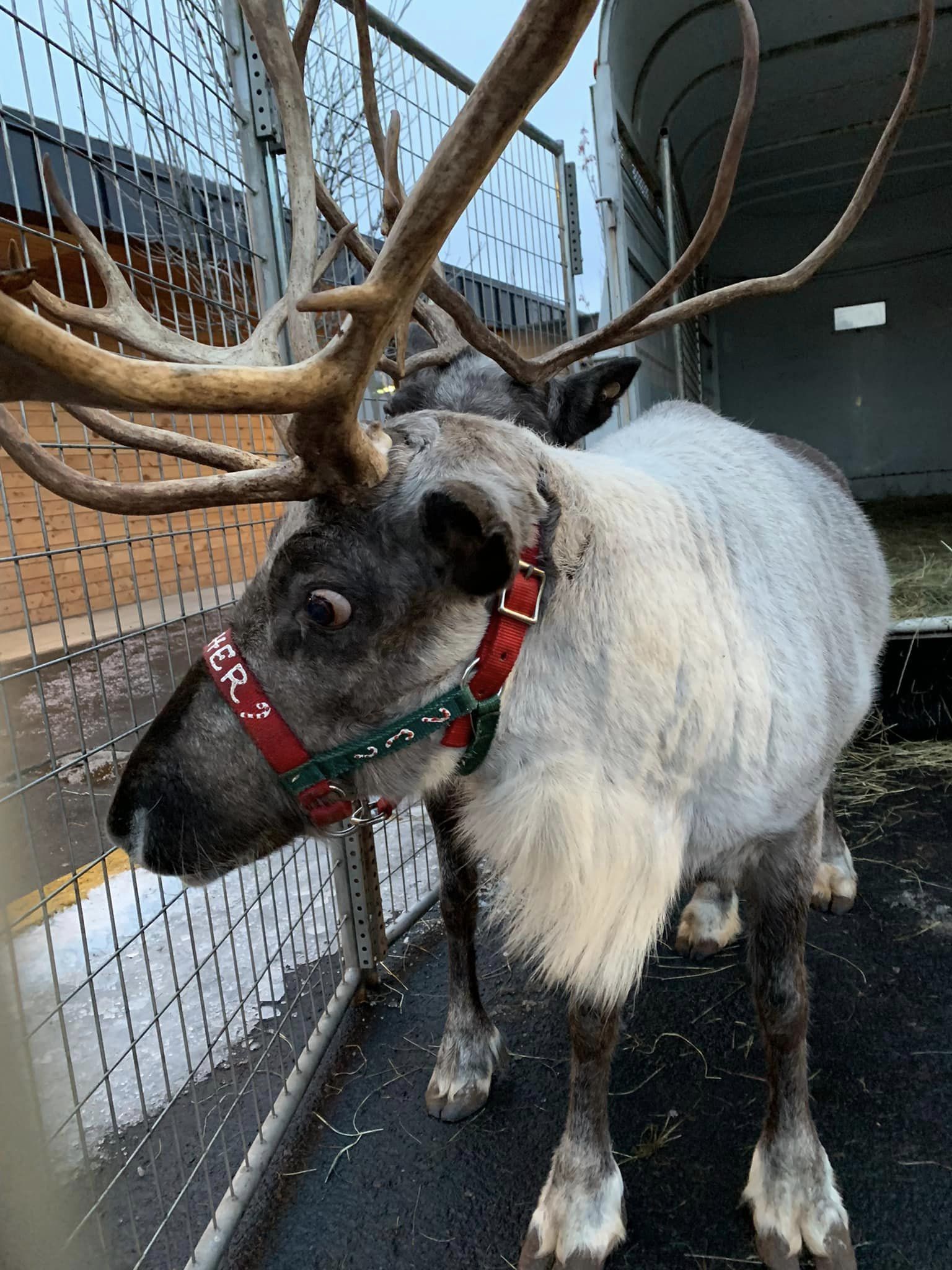 December 10th, 2022

Boring Bark, 10 am – 5 pm
Coastal in Oregon City 2 pm – 6 pm

December 11th, 2022

Boring Bark, 10 am – 5 pm
Coastal in Eugene 2 pm – 6 pm

December 13th, 2022

Coastal in Woodburn 2 pm – 6 pm
Reindeer in Rockwood, City of Gresham 3 pm – 6 pm

December 16th, 2022

Lakeshore Lodge 3 pm – 7 pm

December 17th, 2022

Gresham Station 2 pm – 6 pm
Oakway 1 pm – 4 pm

December 18th, 2022

Gresham Station 2 pm – 6 pm

December 20th, 2022

Coastal in Albany 2 pm – 6 pm

December 23rd, 2022

Gresham Toyota 10 am – 2 pm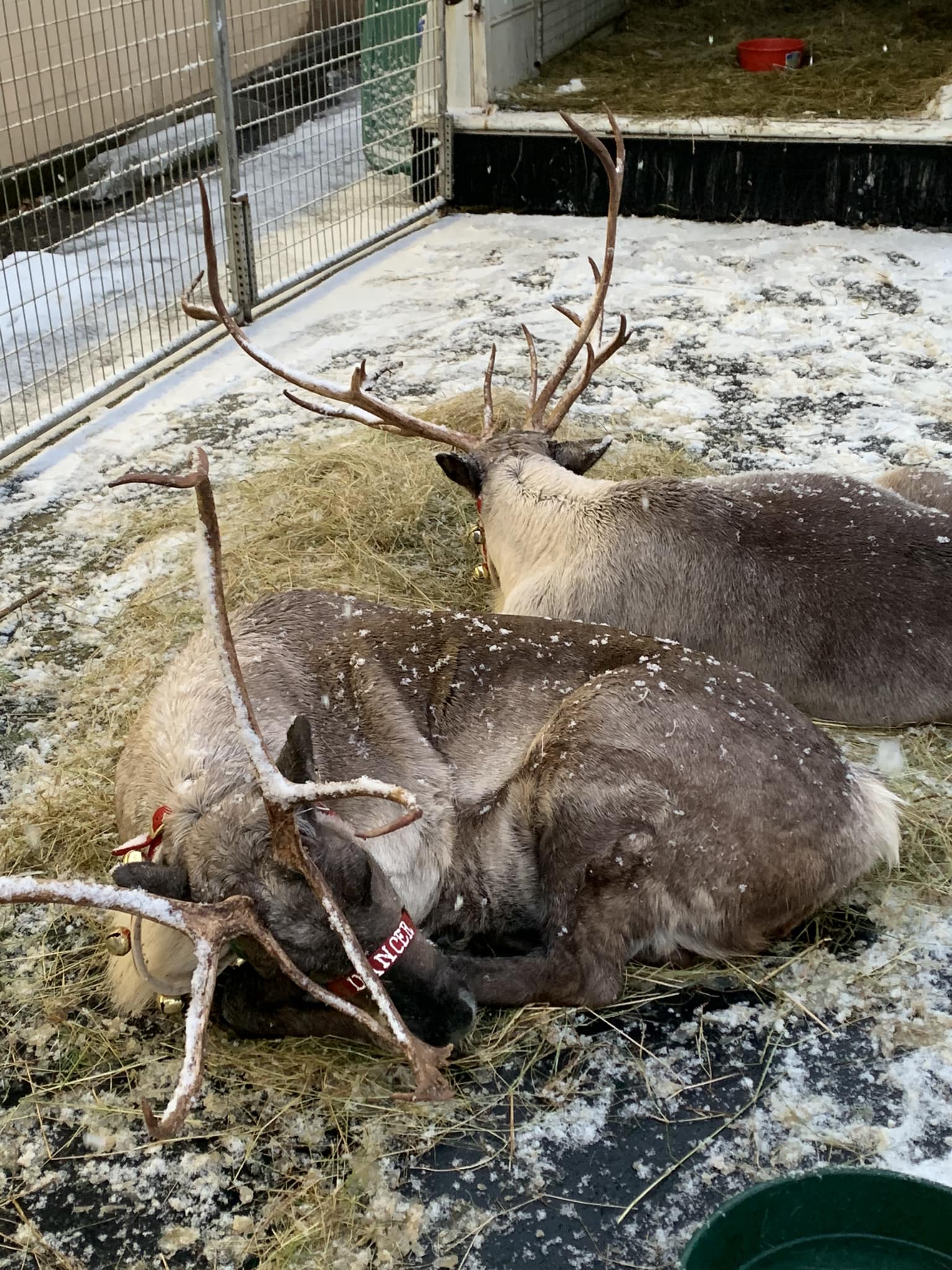 Get more information on Timberview Farm at their website and on Facebook.
Have you ever seen real reindeer before? Let us know in a comment and tag the friends and family you want to go with this year!