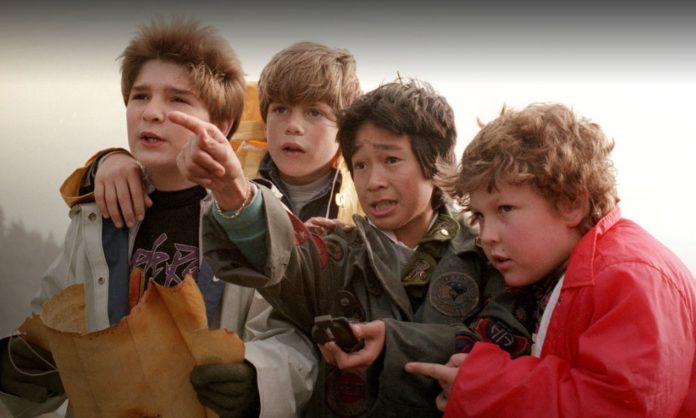 HEY YOU GUYSSSSSSS!
Stars of the classic 1985 film primarily filmed in Astoria, Oregon, are reuniting for a virtual fundraiser on Dec. 5 to benefit No Kid Hungry and its work feeding kids and families amid the COVID-19 pandemic and beyond.
Join the cast of #THEGOONIES Dec. 5 at 8 pm ET for a live virtual script reading supporting @nohungrykid. The gang will perform the script to help raise donations to feed kids in need.

To donate and for more information on the event, please visit https://t.co/agj5VJgy5q today! pic.twitter.com/iasXXB8Ler

— Amblin (@amblin) November 25, 2020
Sign up for monthly emails full of local travel inspiration and fun trip ideas. In each newsletter we'll share upcoming events, new things to do, hot dining spots and great travel ideas.
Josh Brolin, Sean Astin, Martha Plimpton, Corey Feldman, Kerri Green, Jonathan Ke Quan, Jeff Cohen, Joe Pantoliano, and Robert Davi have all signed up, just as they did earlier this year. If you missed that epic reunion, you can watch it right here in preparation for Epic Reunion Number 2.
In a statement announcing the new Goonies gathering, director Richard Donner said the group is "honored" to have the opportunity to help No Kid Hungry. "The same spirit of bravery, sacrifice, and camaraderie that the Goonies showed in our movie is what families all over the world are experiencing as we all face this pandemic," he said.
The event will be free to stream beginning at 5pm PST and donations will be encouraged. For more information about watching the reunion and how you can help, maybe grab a Baby Ruth and some Rocky Road ice cream and head over to nokidhungry.org/goonies.