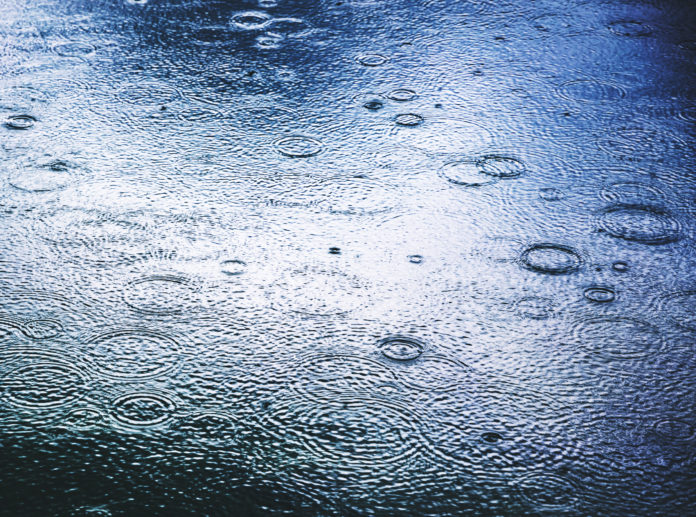 After a week of fires has damaged areas across the the state and covered Oregon and the Pacific Northwest in smoke, an incoming storm brings hopes of suppressing fires and improving air quality. The storm also brings potential of flash floods and lightning in burn areas across the state.
A Storm This Evening Is Expected To Bring Heavy Rain, Wind And Lightning
The west side of Oregon is expecting heavy rain this evening which should reduce the amount of smoke from East of the Cascades and from California.  East of the Cascades is expecting wind, rain, and the potential for lightning this evening.
Flash Floods Possible In Northern Oregon, Southwest Oregon And In Burn Areas Across The State
A flash flood watch is in effect from 5 pm this afternoon through 11 pm this evening in parts of southwest Oregon.  The affected areas are: areas within and close to the vicinity of the Archie Creek and Thielsen fires.  Areas near Glide and sections of Highway 138 near the Archie Creek fire, and the area around Diamond Lake will be exposed to debris potential.  Heavy rain is possible in these areas this afternoon and this evening across the Cascades and Cascade Foothills, which may result in loose debris in steep or recently burned areas.
A Flash Flood Watch is also in effect in Northwest Oregon for the Northern Oregon Cascades and Northern Oregon Cascade Foothills. The warning is in effect from this afternoon through late tonight.  Flash floods and loose debris on hills and in burn areas may occur around the Riverside, Beachie Creek and Lionshead Fires.  The effected area includes the Oregon Highway 22 corridor between Mehama and Marion Forks and the Oregon Highway 224 corridor between Estacada and Ripplebrook.
Several Areas Of Oregon Are Still Under A Red Flag Warning Until 8 PM This Evening
Strong gusty winds and low relative humidity mean fire danger is high and may contribute to a significant spread of new and existing fires in certain areas of Oregon.  The affected areas are: All locations east of Canby, fire zones 624 and 625 in South Central Oregon, all locations south of Silver Lake and East of Beatty, including the Brattain fire near Paisley.  Winds in these areas are expected to be 15-25 miles per hour with gusts up to 30 miles per hour.  Wind gusts of 45 miles per hour are possible over peaks and ridges.  Humidity will be as low as 10 percent.  More detailed information can be found here.
Stay up to date on the latest wildfire and storm news with That Oregon Life.