If you're looking for a delicious meal, we've got a treat for you! The Cast Iron Cafe is the perfect reason to visit Mt Angel, Oregon, and the moment you try the food, you'll want to come back again and again.
A Cafe That Brought The Community Together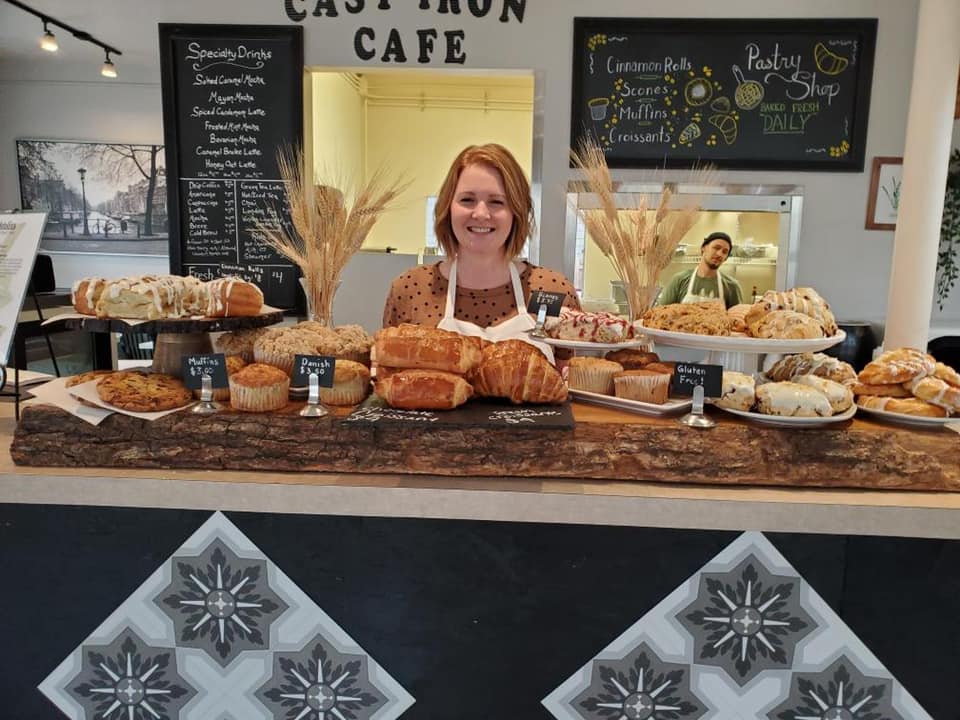 The Cast Iron Cafe recently reopened on July 25th, 2020 after closing due to Covid-19 restrictions in March.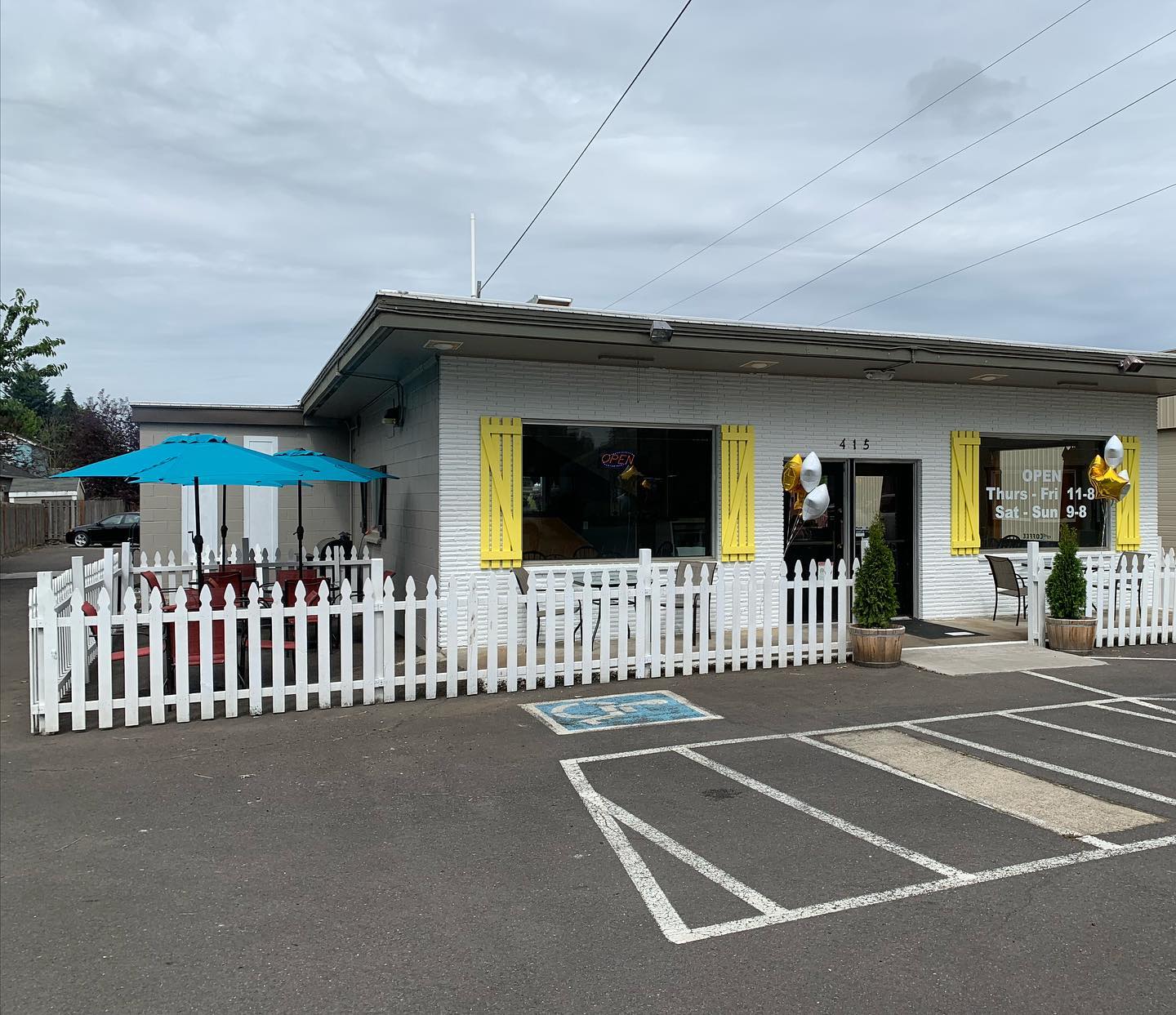 While the bills were paid, there was no money left to restock the food necessary to run the restaurant, so a fundraiser was held and people from the community came together to raise over $3,500 to bring this magnificent restaurant back to life.
View this post on Instagram
The comfort food at Cast Iron Cafe looks amazing and tastes even better. The Pulled Pork Mac has a smokey cheese sauce with pulled pork and crispy fried onions.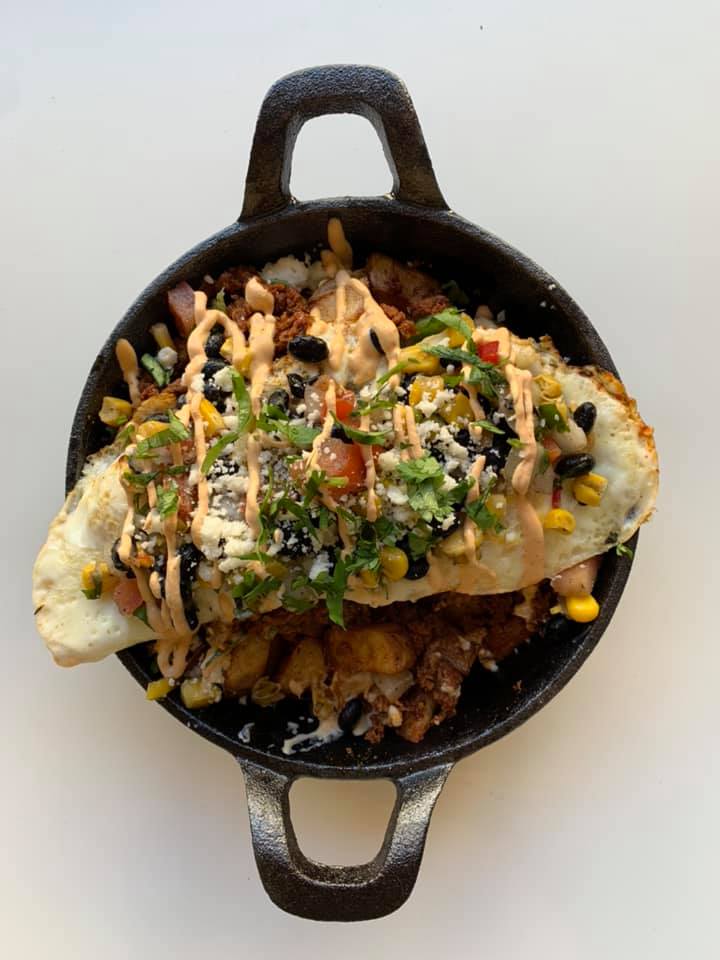 There's also a delicious smoked brisket sandwich with fries, giant hand-rolled cinnamon rolls baked in a cast-iron skillet, and family-style BBQ dinners every night.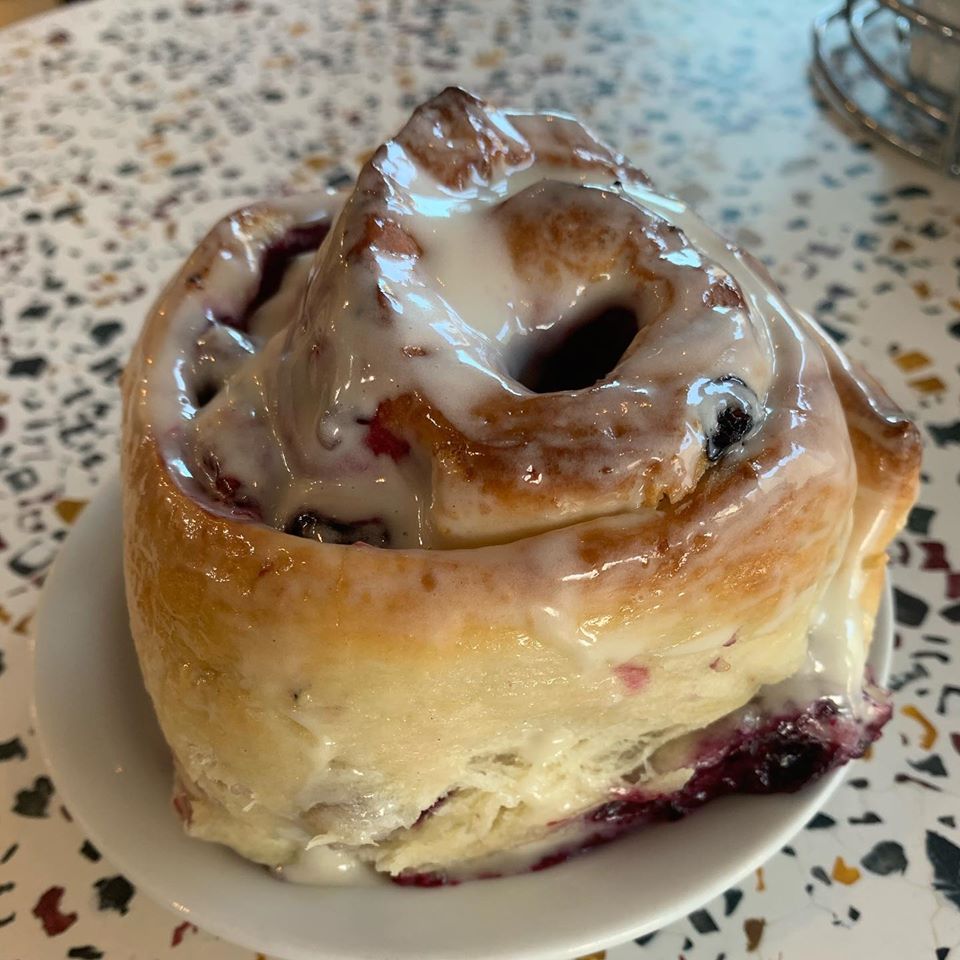 When you go, don't forget to order dessert!
View this post on Instagram
Many of the dishes are served in the cast iron skillet they're cooked in.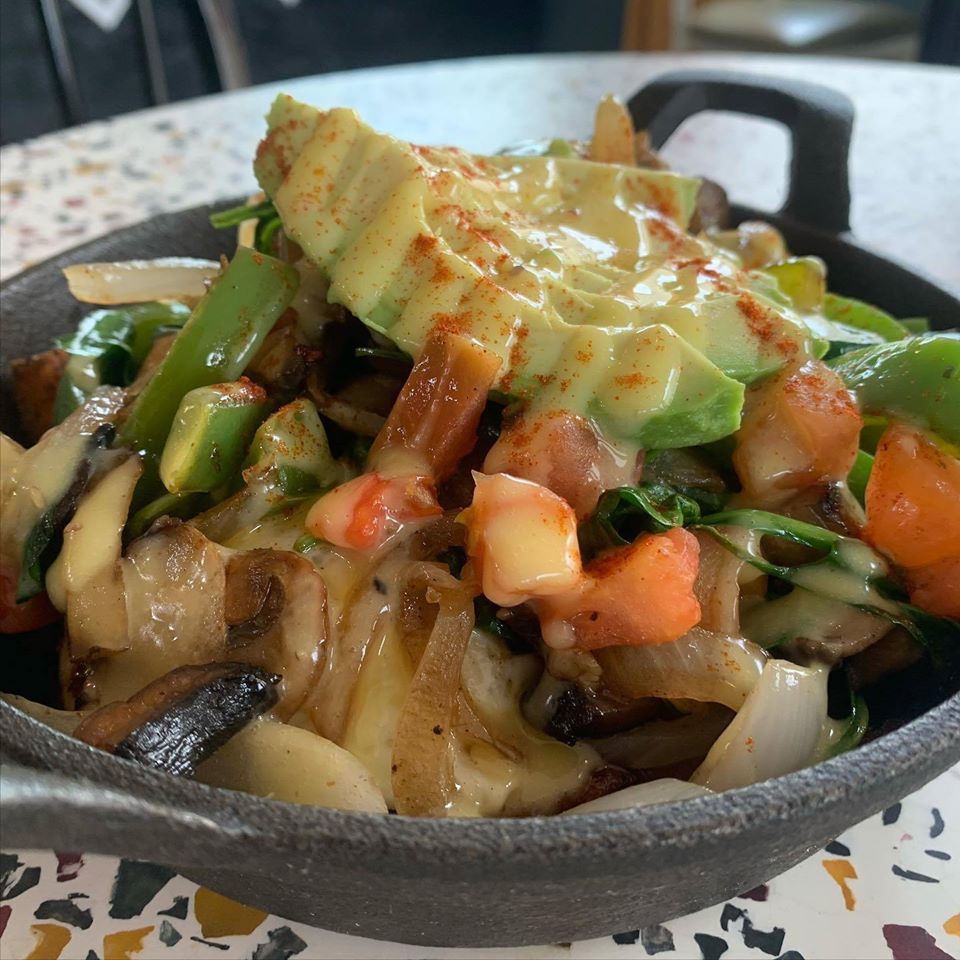 Because cast iron is such a dense metal it holds heat well and heats food evenly, meaning it browns meat better. Some say it even adds a depth to the flavor of the food cooked in it.
Whatever you order on your visit, make sure to ask for a glass of freshly squeezed orange juice from their ingenious OJ machine:
View this post on Instagram
Take a look at the menu below: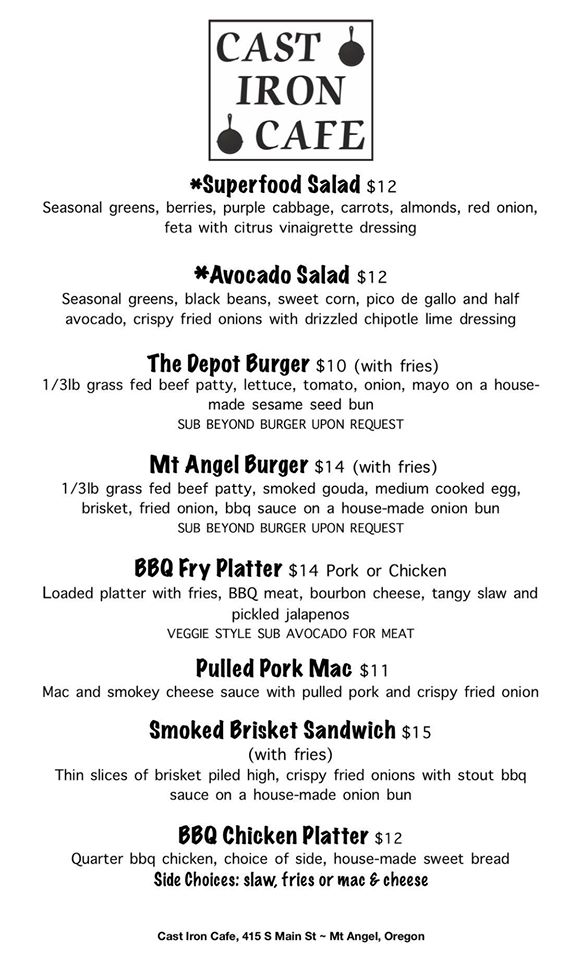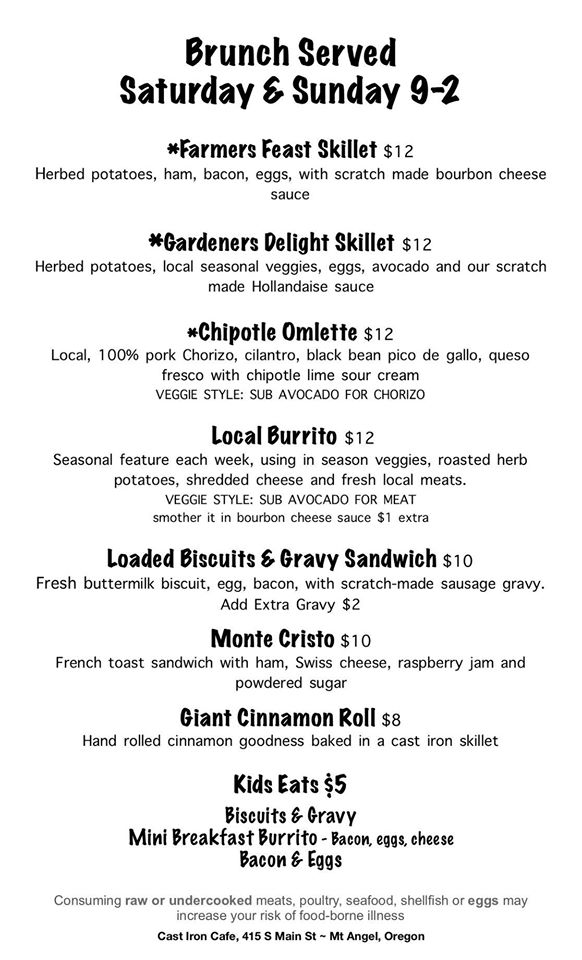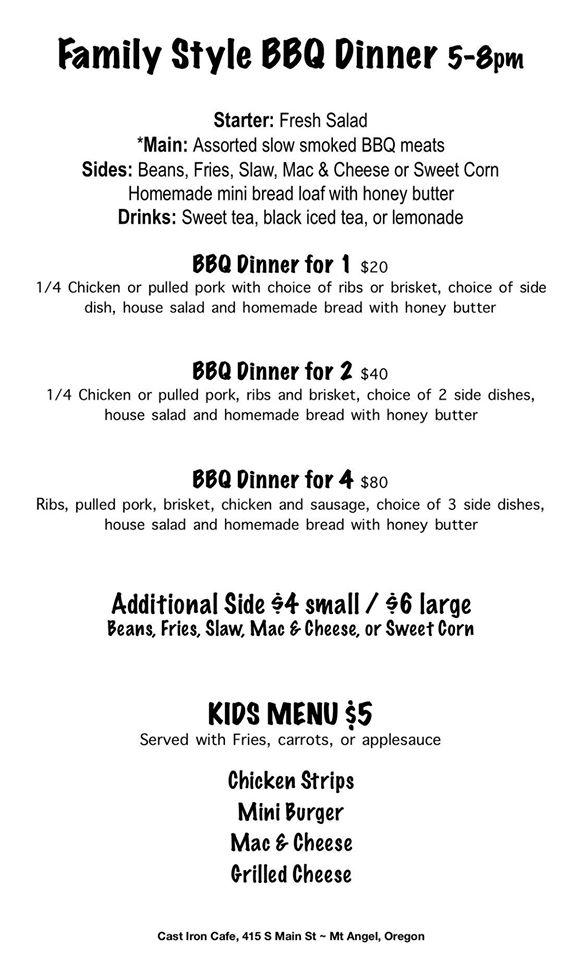 Cast Iron Cafe Information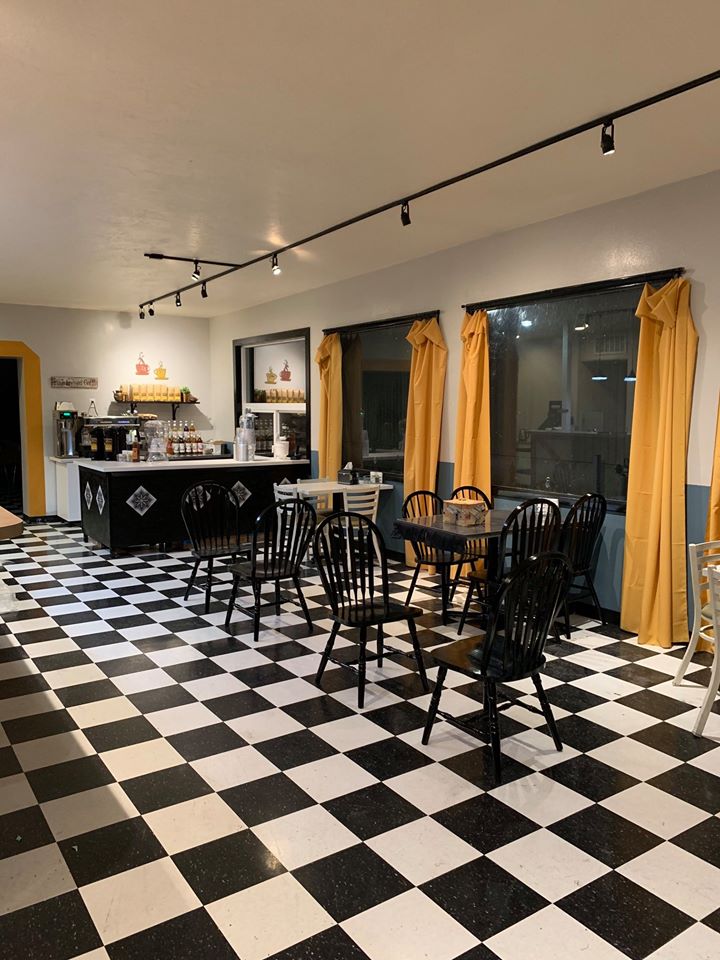 The Cast Iron Cafe is located at 415 S Main St in Mount Angel Oregon. You can call them at (503) 845-2300 and visit them on Facebook here.
View this post on Instagram
Have you been to the Cast Iron Cafe in Mount Angel yet? What's your favorite dish? Tag the friends you want to go with!