Depending on where you are along the Pacific Ocean, from Alaska to Baja California, you will come across beautiful sand dollars. It's officially known as the Dendraster Excentricus and is a member of the order Clypeasteroida. This species of flattened burrowing sea urchins has other various names such as the sea-cake, biscuit-urchin, western sand dollar, or the Pacific sand dollar.
One particular place you should absolutely visit when on the Oregon Coast is known as Gearhart Beach, and is said to be one of the top spots for finding these treasures. Gearhart was named after Phillip Gearhart, who was a settler in 1848 originally from Independence, Missouri who arrived in Oregon City. In the late 1800's Gearhart was such a popular resort area that a passenger train ran from Astoria to Seaside stopping at Gearhart. The tourists arrived at Astoria by ferry from Portland. You will find this lovely town just three miles north of Seaside, another popular place on the Oregon Coast.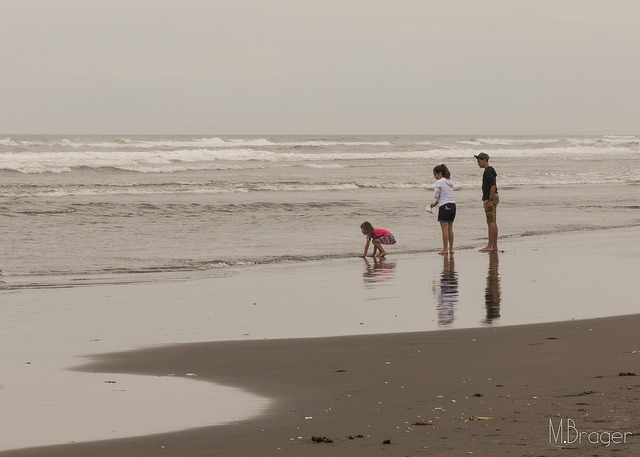 It's said the best time to hunt for beautiful sand dollars is when the tide is going out, especially after a storm. You will probably have some good luck finding them too at low tide in the morning before the crowds come.
Also, if you're on a beach with lots of rocks, pick another one! The rocks and waves tend to break sand dollars. And dig! Lots of sand dollars are left undiscovered as only a small edge is peaking out above the sand.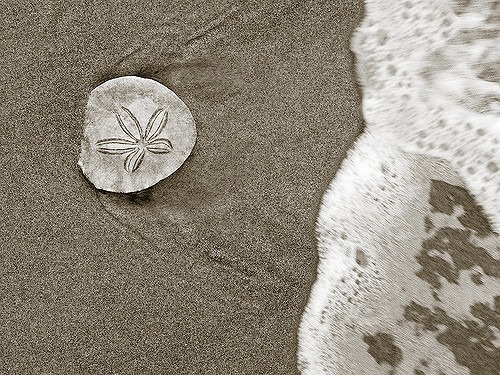 Building a fire on Gearhart Beach is permitted, although burning driftwood is prohibited. Whether you are coming to fly a kite, go for a job, or simply just relax, there are about 8 miles of beach here to make for the perfect day trip.
Have you been to Gearhart Beach? Let us know in the comments, we'd love to hear about your experience here.