Summer is more than just a season, it's an experience, and your summer won't be complete without a trip to Wings And Waves Waterpark in McMinnville Oregon. This one of a kind waterpark in the scenic Willamette Valley is well worth the trip and the memories.
Splashdown Harbor Features A 20 Foot High Res Screen
If you're just returning from your trip to Mars, you'll be splashing down in Splashdown Harbor, which is flanked by two Apollo rockets and features a 20 foot wide high-res screen that plays feature films and footage from real NASA Splashdowns! This 91,000 gallon pool has 6 real wave motions, depth charges and bubblers which makes it a unique place to swim and play. If you're looking for a pool without waves, there's also a leisure pool, and for the adventurous there's a whirlpool to spin you round and round.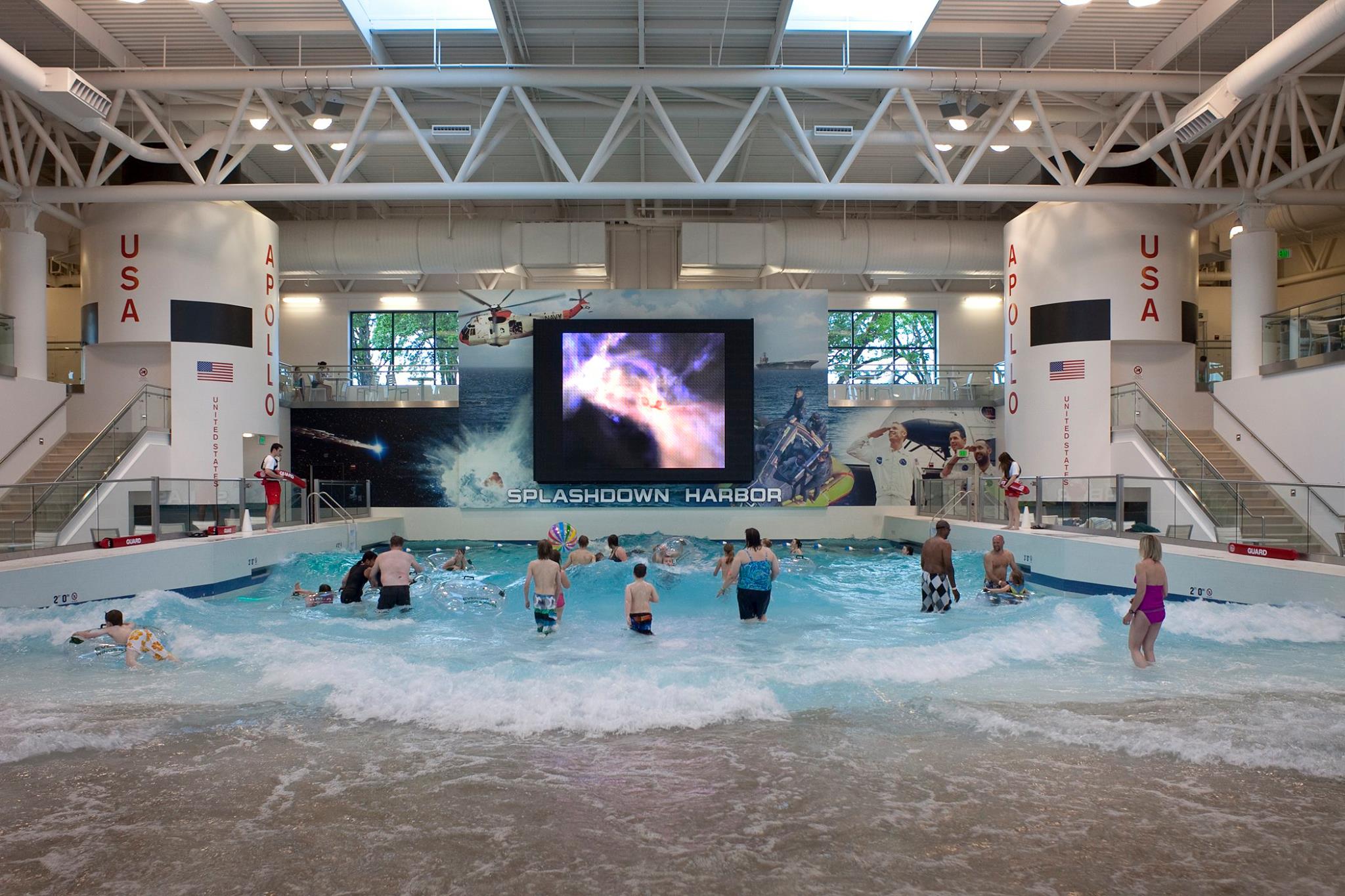 Thrill Seekers Will Jump Out Of A 747 On The Roof
If you're an adrenaline junkie, you'll want to climb up to the roof and into a retired Boeing 747 where you can take four different waterslides back to the pool below.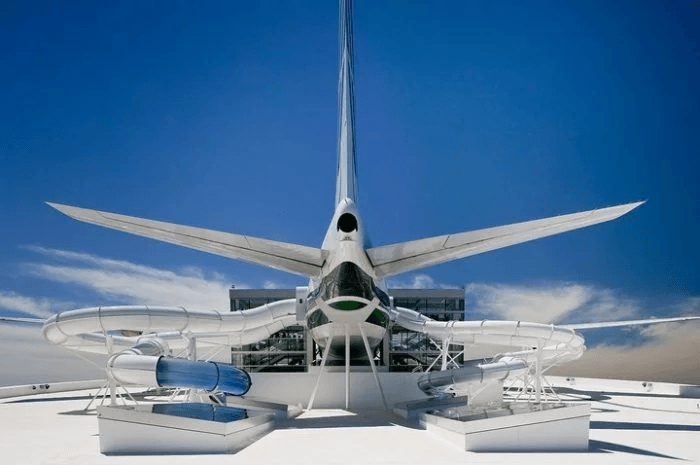 The Sonic Boom makes you feel like you're flying through the air in an open cockpit, while the Tail Spin will shoot you through figure eight turns and bends that will accelerate you faster than ever before. The Nose Dive simulates a rapid air descent on a two person inner tube and the Mach 1 will have swimmers aerodynamically racing over rushing speedways and sudden drops. Be sure to visit their website to see height and other restrictions on using each of these slides before your visit.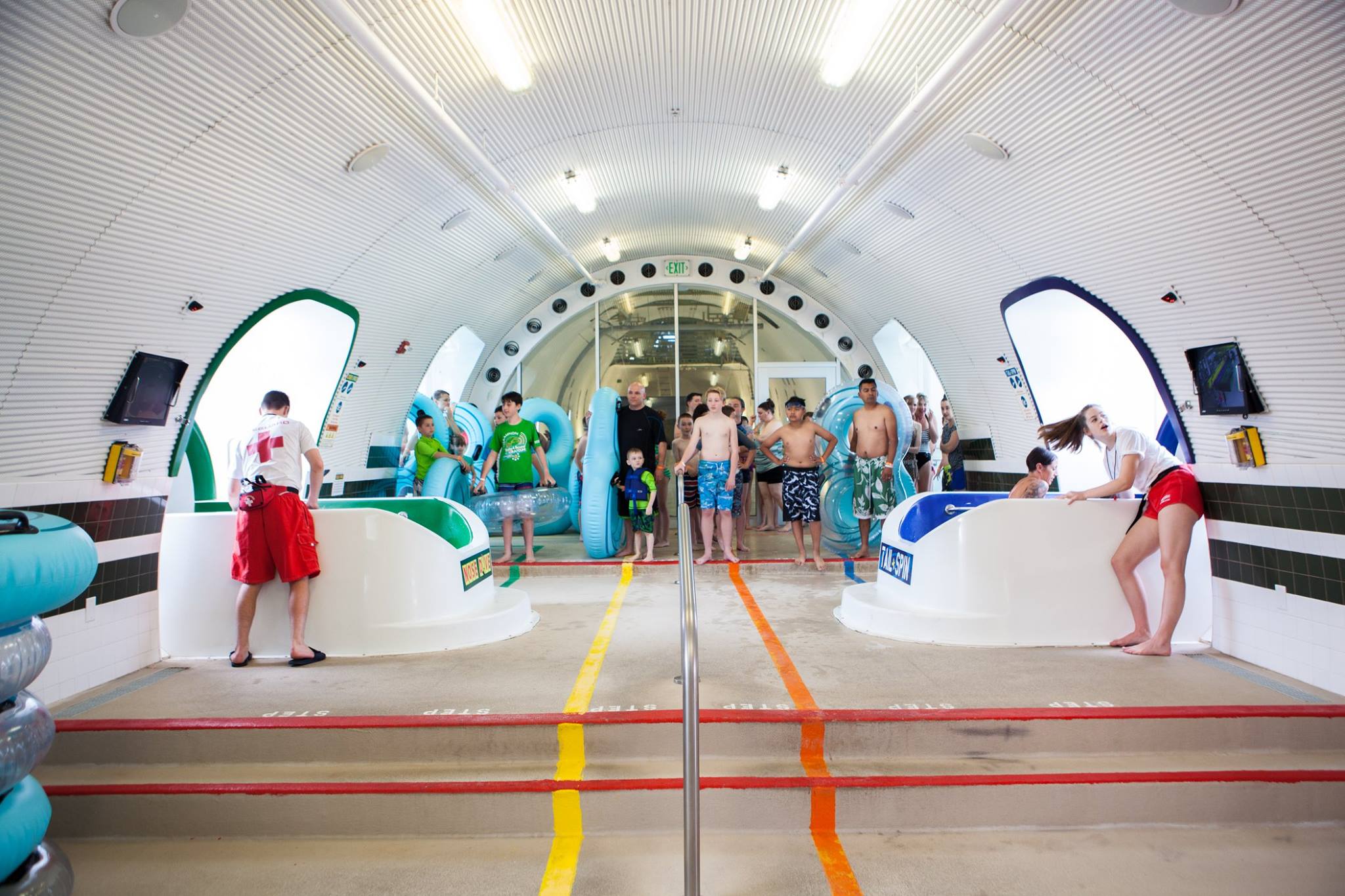 Wings And Waves Is Perfect for Adults, Families, And Children
Thrill seekers and children alike love this unique Oregon waterpark. While the slides crisscrossing the ceiling are perfect for the adventurous, there's also a child sized Aqua Play area, a leisure pool, and gentle child sized water slides. The Oregon Forest themed Aqua Play area is multi level and topped with a helicopter with a 300 gallon firefighting water bucket that dumps water on visitors.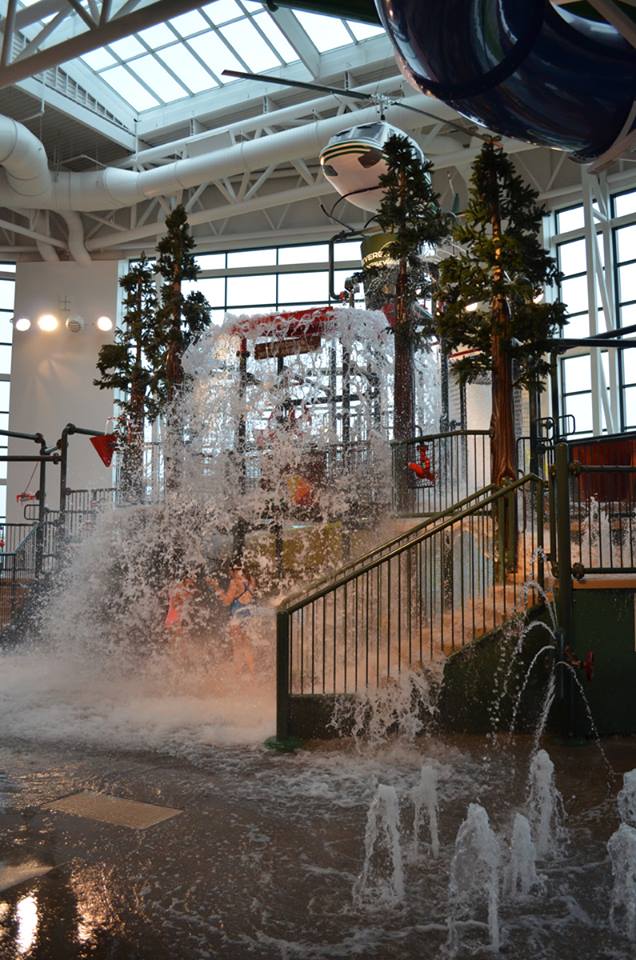 If all that swimming and space exploration makes you hungry, be sure to check out the Milky Way Cafe at the park. It's a perfect place to relax and have a birds eye view of the waterpark below.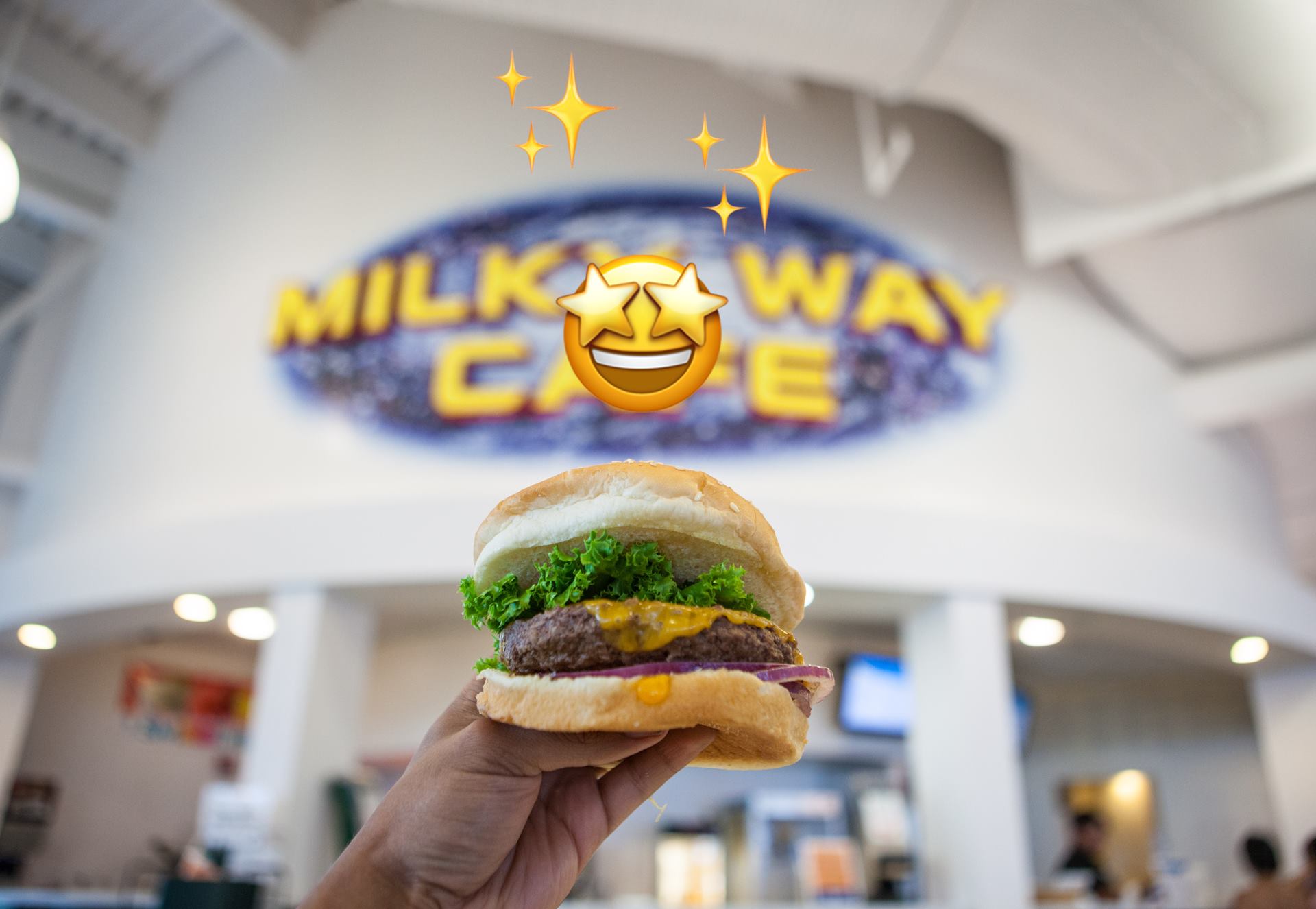 You Won't Want To Miss The Aviation Museum
If you're going to make the trip for Wings And Waves, don't forget to check out the Evergreen Aviation And Space Museum just across the parking lot. The museum is home to Howard Hughes' massive Spruce Goose and it's a sight to behold.
How To Get To Wings And Waves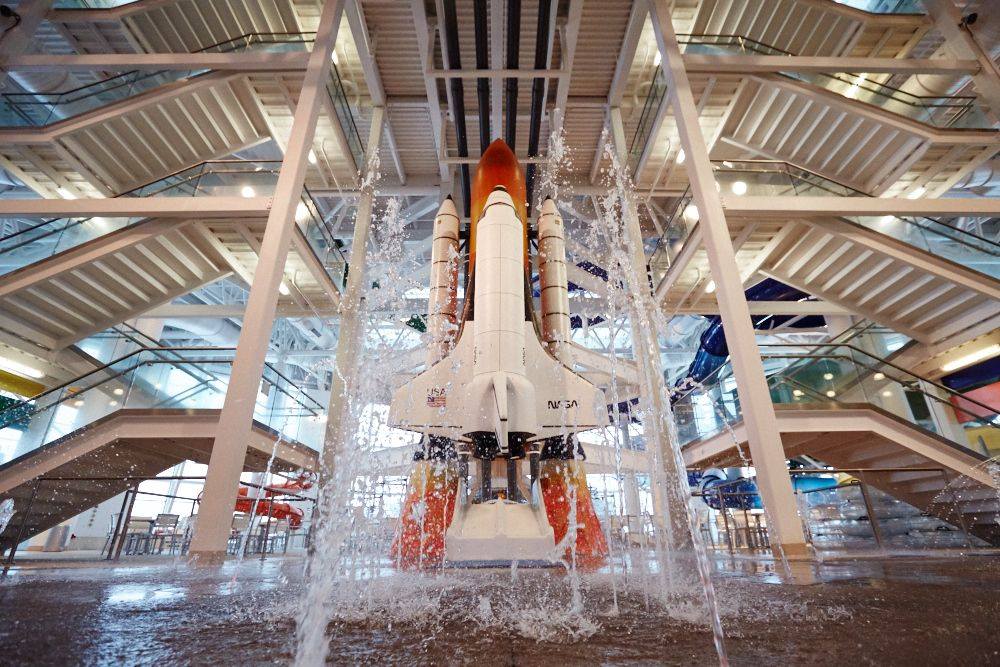 Here's a handy map to help you find Wings And Waves Waterpark and the Evergreen Aviation And Space Museum. If you don't feel like eating at the Milky Way Cafe in the waterpark, we suggest Sandwich Express as they have tasty food and a fun dining area with model trains that run around the perimeter of the ceiling and over bridges. If you're looking for a beautiful place to picnic with your meal, check out Huber County Park as you're likely to have the park all to yourself.
Admission and hours:
$20 for guests who are under 42" tall. $29 for guests who are over $42. For anyone who wants to visit but not necessarily swim, you can pay $10 to spectate. Do keep in mind you must be at least 42" and taller to shoot down the waterslide from the Boeing 747.
Wings and Waves is open seven days a week during the summer, from 10 a.m. until 6 p.m. Head over to their official website or check them out on Facebook for more information.
Wings And Waves Waterpark is located at:
460 Northeast Captain Michael King Smith Way in McMinnville Oregon, 97128.
Phone: (503) 434-4185
Have you been to Wings And Waves Waterpark before? Was it the best waterpark ever? Let us know in a comment. Don't forget to tag a friend you want to take to Wings And Waves!