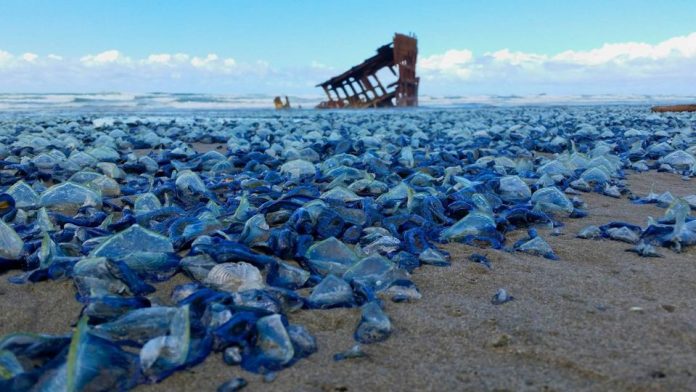 Well there's something you don't see every day on the Oregon coast, and damn are they pretty. They kinda remind you off jellyfish, but very blue obviously. For several weeks now they have been washing ashore, and word has it we will see more this spring on the Oregon coast.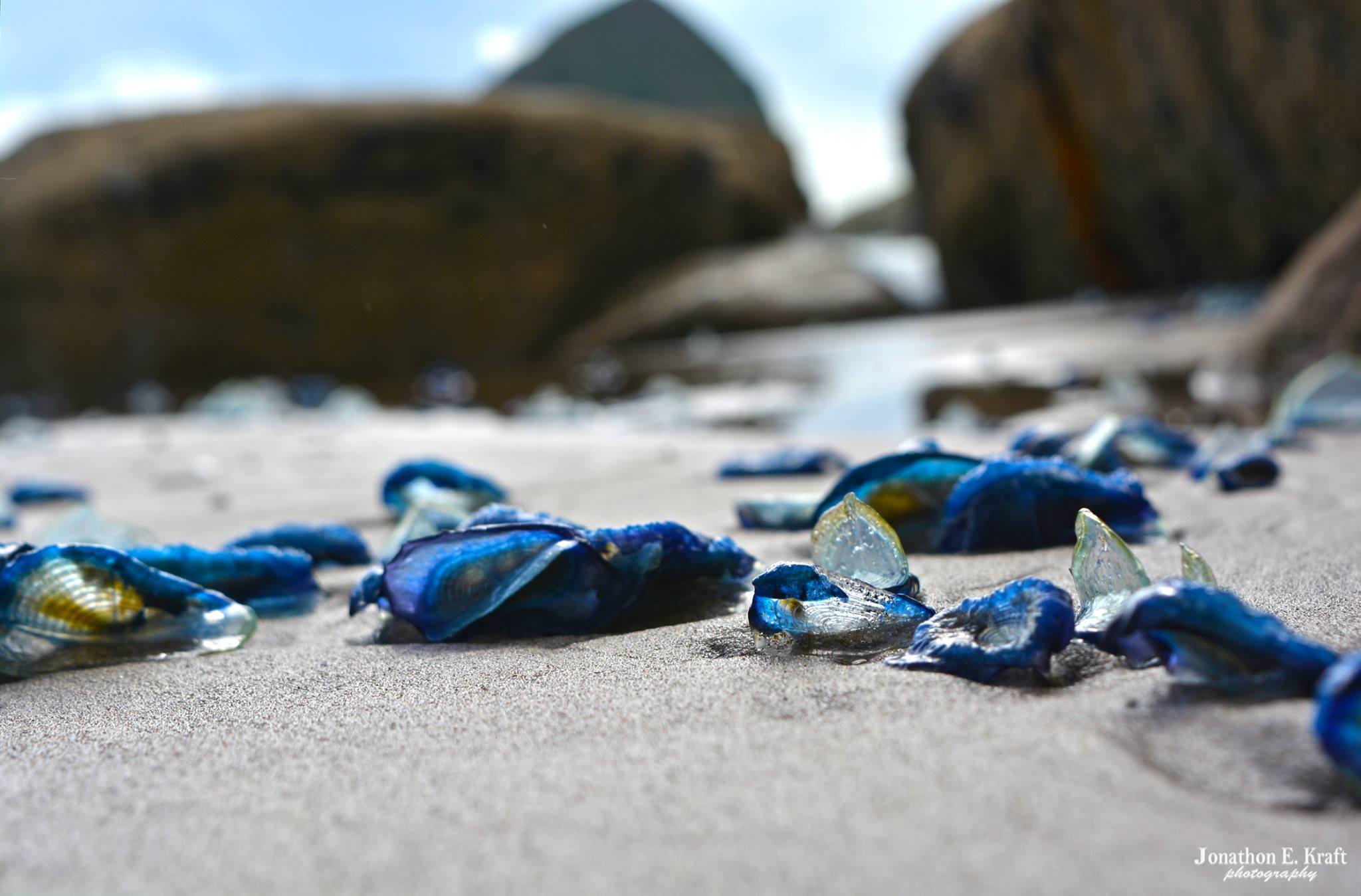 Researchers originally classified these creatures as jelly, but have since recognized them as a unique species of hydrozoan, which is a class of predatory salt water animals. As they drift across the surface of the ocean, these by-the-wind sailors feed on plankton, stinging them with barb-tipped cells inside their tentacles. Their triangular sails help allow them to travel as they drift.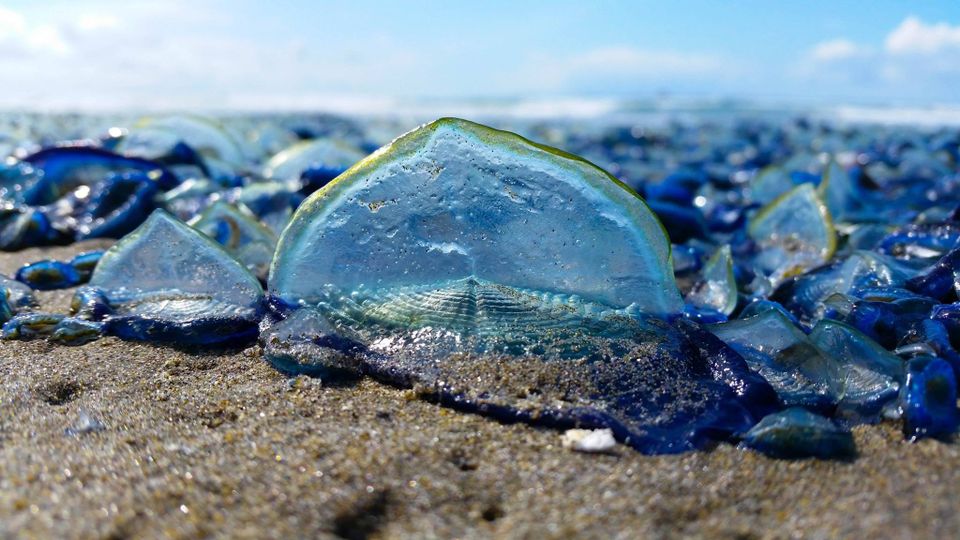 While word has it their venom can't hurt you, the staff at the Oregon Coast Aquarium don't suggest pushing your luck. First we have these funny little red crabs last month, and now this! Anyone had a chance to see these in person yet? Let us know in the comments.
Oregon Coast Clean Up with Patagonia
If you want to have a good time cleaning up the beach, join us for the Oregon Coast Clean Up with Patagonia & Ocean Blue Project on Sunday, April 23, 2017 – 12:30 pm to 4:30 pm.
Everyone who joins in the fun is going to be part of making the world's 1st recycled shampoo bottle with P&G's Head & Shoulders. Together with your help, and the support of all the great Oregon-Minded volunteers, sponsors, and NGOs, we can make the global impact required to keep our oceans blue.