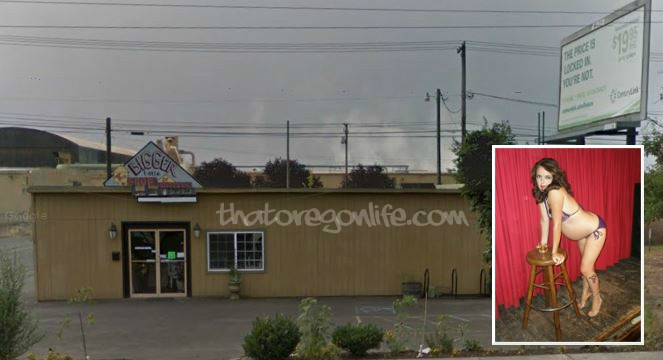 Last updated on December 10th, 2021 at 10:53 am
Springfield, OR – Residents were shocked today to find out about a very unique kind of strip club opening in their neighborhood. The new club, which will be known as Baby Bumpers, is like any other strip club with one exception –all dancers are required to be at least 6 months pregnant.
The club owner, 45-year-old Buck Jackson, is determined to make his new idea work.
"Truth is, all you see in the clubs around here just a bunch of girls all sucked up lookin' like Skeletor and sh*t. Personally, I like fat bottoms and healthy girls with a little meat on them. One night I was laying in bed watching some pregnant belly dancers on the TV, and the idea just hit me… Why not make a pregnant girl strip joint?"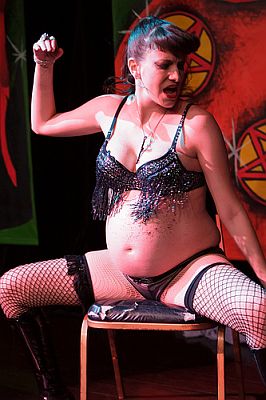 The building where Baby Bumpers will be opening, was once home to Andre Nickatina's club known as Nikki's Gentlemen's Club on Main Street in Springfield, Oregon. The club is expected to open sometime before the new year.
One lady in the neighborhood, who wished to remain anonymous, was actually pretty happy about the idea. "Hey, way I see it is with the tough economy, any opportunity for a pregnant girl just trying to put food on the table for her and her baby is a good one!" the woman told That Oregon Life.
Jackson wanted us to make sure we get the word out he has plenty of positions to fill, and the only requirement is they must be at least 6 months pregnant and of course have legal proof of their age.
Feel free to tweet @thatoregonlife with the hashtag #pregogirlneedsjob if you are interested.
THATOREGONLIFE.COM