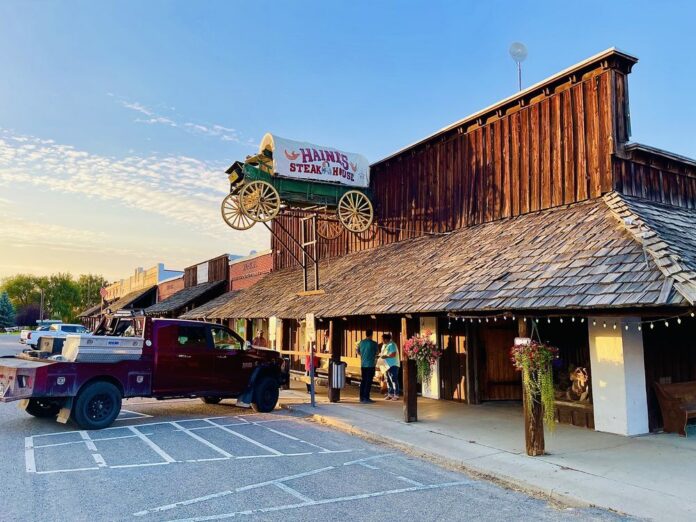 Nestled in the picturesque landscape of Eastern Oregon, Haines is a charming town that draws visitors for its rich history and scenic beauty. Known as the "City of Sunshine," Haines is a gateway to outdoor adventures and a haven for those seeking a peaceful retreat amidst nature. Haines, a quaint city in Baker County, Oregon, has its roots dating back to the 1880s when it was established along the rail line of the Oregon Railway and Navigation Company, originally serving as a stage stop.
The city, with a growing population of 388 as of 2023, has seen a modest increase since the 2020 census. Known in the early 20th century as the "Biggest Little Town in Oregon" due to its thriving economy, Haines has a rich history marked by early explorations by figures like Wilson Price Hunt and John C. Frémont. Initially a mining hub, located about twelve miles northwest of Baker City, its early community included a significant Chinese demographic, as indicated by the 1870 county census.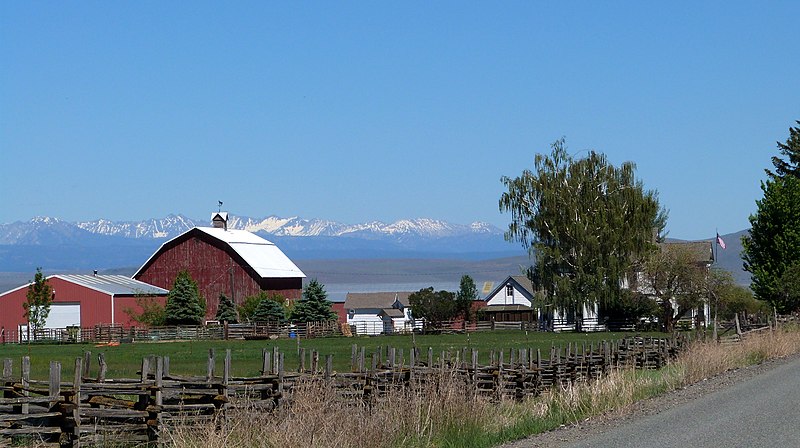 Among the many attractions this quaint town offers, the Haines Steak House stands out as a culinary gem, offering an authentic Western dining experience.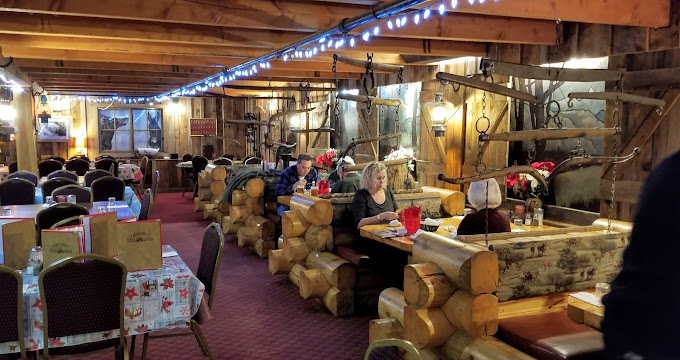 In the words of Michelle, a satisfied patron, the Haines Steak House is the "Best place to eat in Eastern Oregon if you love quality smoked beef and a country western experience with great food, service, and atmosphere." She enthusiastically recommends the Prime Rib, smoked BBQ ribs, and Salad Bar, describing them as "amazing."
Upon entering Haines Steak House, you are immediately transported into a world reminiscent of the Old West.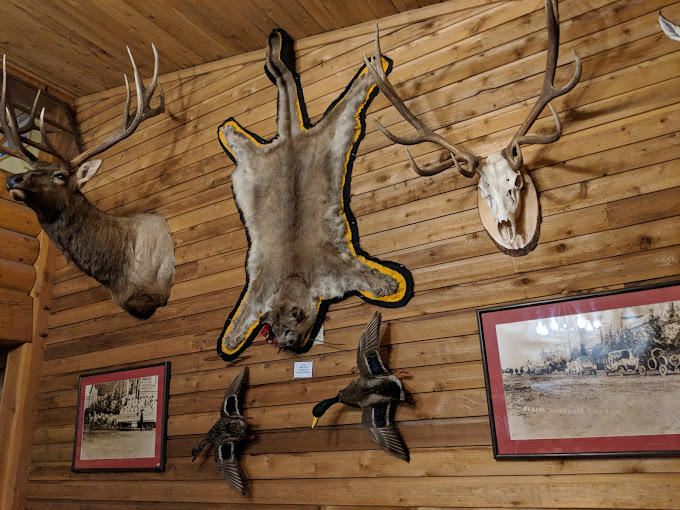 The restaurant's decor, featuring wood paneling, mounted animals, and cowboy memorabilia, adds to its rustic charm.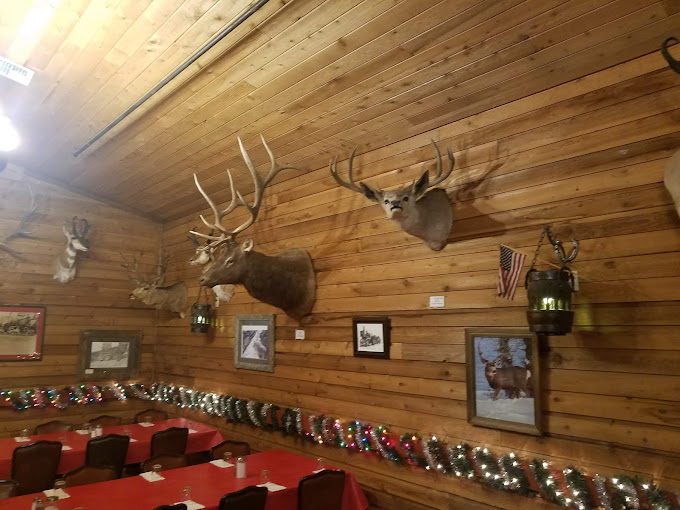 The menu is a testament to the rich culinary traditions of the West, boasting a variety of hearty dishes that cater to all palates.
The Chuck Wagon salad bar, a highlight of the dining experience, offers an array of fresh vegetables, dressings, and premium beef.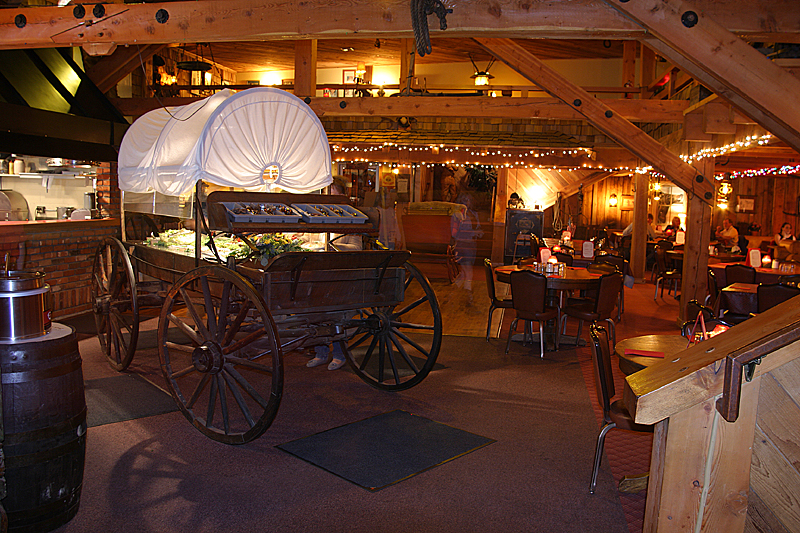 The menu also includes house specialties like homemade prime rib, flavorful burgers, chicken fried steak, and a selection of seafood. For dessert lovers, an assortment of gourmet treats awaits. Families with children will appreciate the thoughtfully curated kids' menu.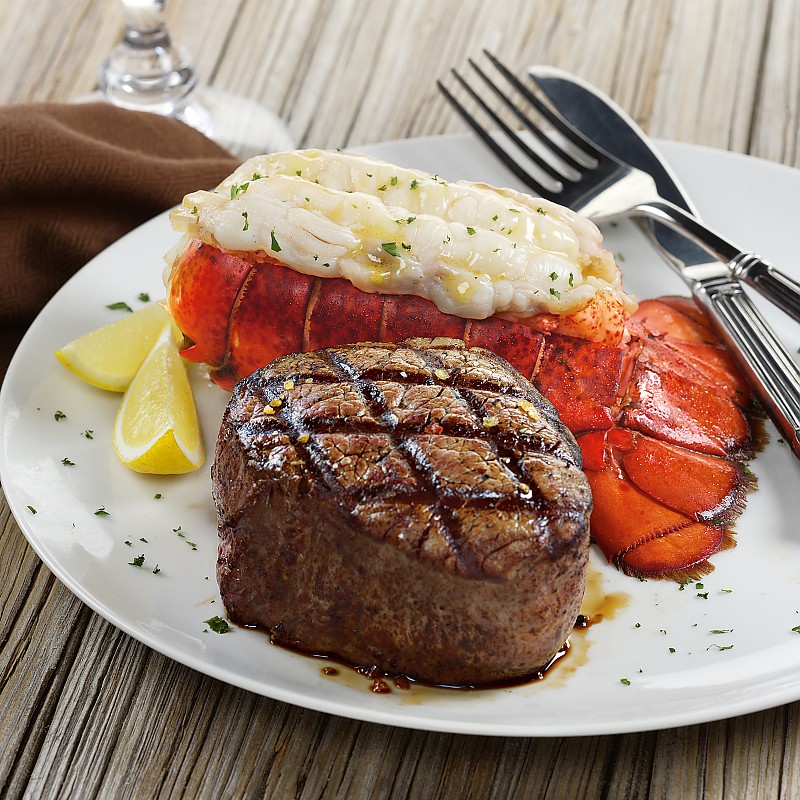 The menu at Haines Steak House is a testament to their commitment to quality and variety. Signature dishes like the Steakhouse Combo Sampler, featuring smoked brisket, BBQ ribs, and prime rib, are a delight for meat lovers.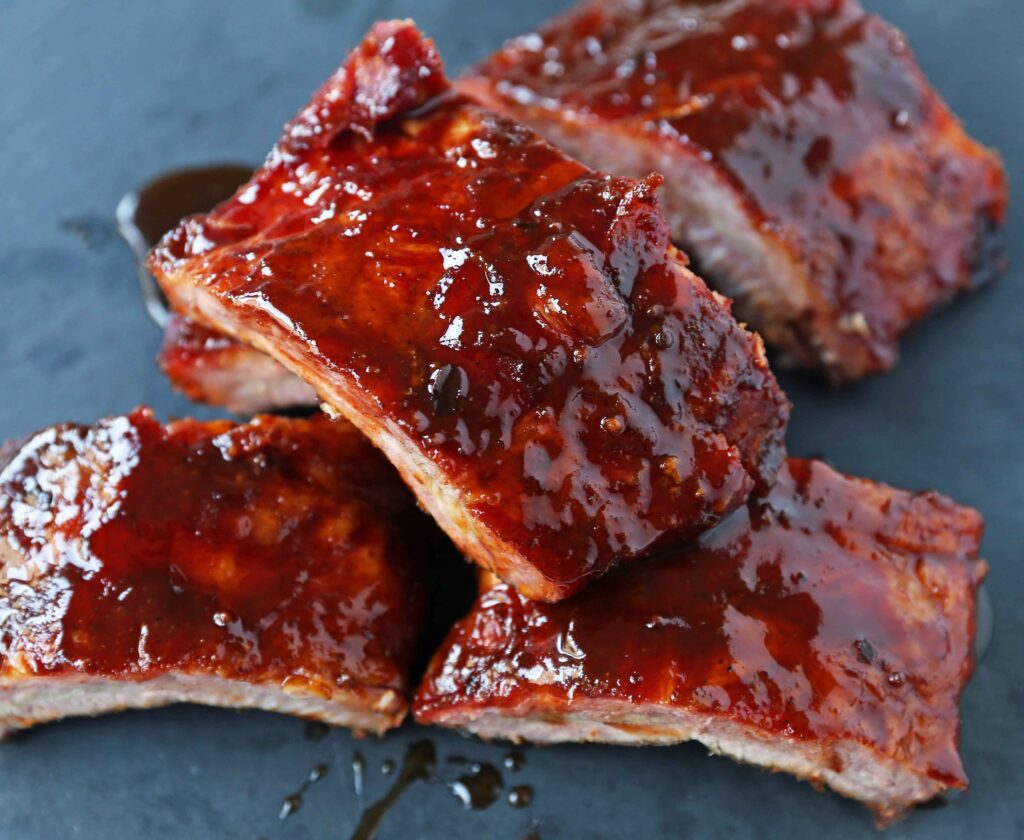 Seafood enthusiasts can enjoy the Steakhouse Roundup Ribeye, a juicy 14 oz ribeye served with butterfly shrimp, or the diverse seafood options including Lobster, Alaskan Crab Legs, and various shrimp dishes.
For those who prefer poultry, the Steakhouse Chicken Fried Steak and Chicken Breast Fillet are superb choices, each prepared with care to ensure maximum flavor. The menu also features a range of appetizers like Prime Time Beef Kabobs, Smoky BBQ or Bourbon Bacon Wrapped Shrimp, and Fresh Jalapeno Poppers, perfect for starting your meal on a delicious note.
The Steak & More section offers an impressive selection of USDA Choice Beef, including the Classic Tenderloin Filet Mignon, New York Loinstrip, and the customer-favorite Prime Rib. Each steak is cooked to perfection and served with a choice of potato or wild & long grain rice, along with access to the Fresh Salad Bar, Cowboy Baked Beans, Prime Rib Chili, & Cowboy Bread.
Not to be overlooked are the enticing desserts, including Blackberry Cobbler, New York Cheesecake, and Key Lime Pie.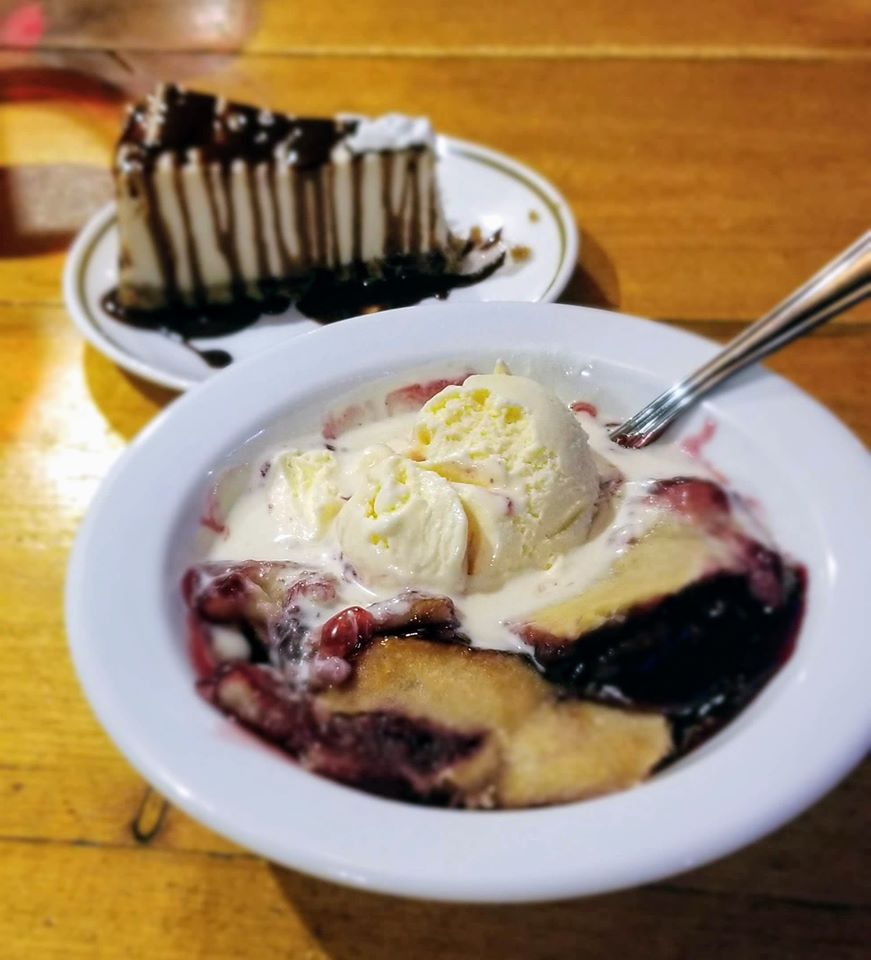 The Buckaroos Menu caters to the younger guests with smaller portions and kid-friendly options like Grilled Cheese Sandwich and Buckaroo Burger.
With a full beverage bar offering a range of drinks from coffee and herb tea to wine, beer, and mixed cocktails, Haines Steak House ensures a complete dining experience.
Beyond the exceptional dining, Haines Steak House provides a full-service bar, call-in & carryout options, and banquet facilities.
Haines Steak House, located at 910 Front Street in Haines, Oregon, is more than just a restaurant; it's a piece of the town's heritage and a symbol of the warm hospitality that Eastern Oregon is known for. To experience this delightful blend of history, culture, and culinary excellence, call (541) 856 - 3639 for reservations or to place an order.
To round off your plans for visiting the Haines Steak House, it's important to note their operating hours. The steakhouse welcomes guests from Monday, Wednesday to Friday, opening its doors at 4:30 pm. On Saturdays, they start a bit earlier at 3:30 pm, perfect for an early dinner. Sundays are ideal for a leisurely meal, with the steakhouse opening at 12:30 pm. Please keep in mind that they are closed on Tuesdays.
Whether you're planning a special dinner or a casual weekend meal, these hours make it easy to fit a visit to this culinary gem into your schedule. Remember, at Haines Steak House, a unique dining experience straight out of the Old West awaits you. Check out their official site here for more.
Haines Steak House stands as a shining example among the numerous local businesses fostering positive change in Oregon. If you've got a favorite spot or business in mind, don't hesitate to nominate them—they might just be highlighted in an upcoming feature for That Oregon Life. Be sure to stay connected with That Oregon Life on Facebook and Instagram to stay updated on the most remarkable destinations, attractions, and happenings in the Beaver State.