If you're looking for a unique experience and a great place to fill your belly on your next Oregon Coast trip, look no further. It's known as Camp 18, and you will find this awesome family-owned restaurant on your way to and from the Oregon Coast in the woods, via Highway 26 between Portland and Seaside / Cannon Beach in the town of Elsie. Did we mention this great spot also includes a museum? Read more below.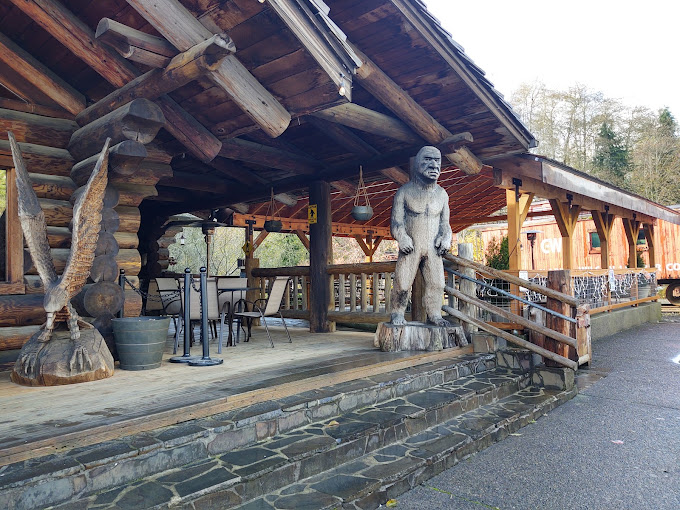 Camp 18 Has Been a Local Favorite Since 1986
It's a must-stop for the true Oregon Coast experience when visiting local communities like Seaside, Astoria, Cannon Beach, Nehalem, Wheeler, or Portland. And it's not just the food here that's amazing, the dining experience is truly unique as you will be surrounded by logging tools, cool wood-carved statues of lumberjacks, and Oregon's own Sasquatch.
Sign up for monthly emails full of local travel inspiration and fun trip ideas. In each newsletter we'll share upcoming events, new things to do, hot dining spots and great travel ideas.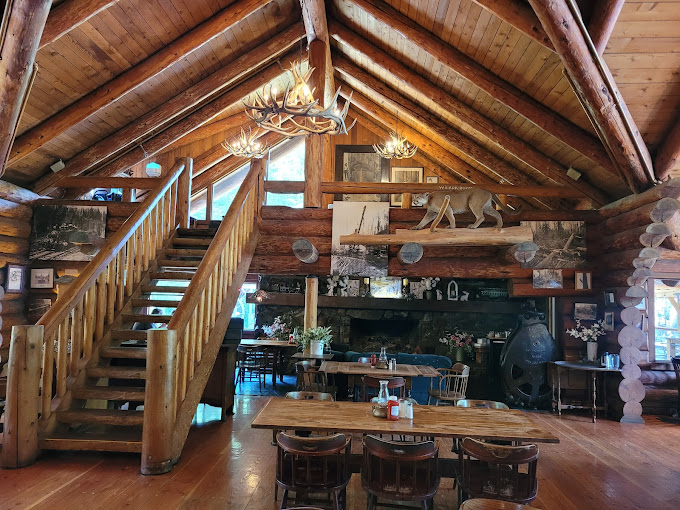 In the early 70s, Gordon Smith dreamed up the beautiful restaurant, and by 1986 it was built by hand with fellow logger Maurie Clark. Logging was already a part of Smiths' life from an early age as he grew up in a logging family. Back in 1966, he put up a sawmill on the 50 acres he purchased along the East Humbug Creek off of Highway 26. Eventually, he built the restaurant in 1986.
A native Oregonian himself, born in Astoria, Smith was raised in Jewell and was the first American to fight in the German Judo Clu, earning his black belt when coming back to the states. Today, Smith and his wife, Roberta run the restaurant. Their daughter and daughter-in-law are managers as well at Camp 18. Their son is the kitchen manager, alongside many of their employees who have working here for at least 30 years. Between the two they share 17 grandchildren, some of which work at the restaurant as well.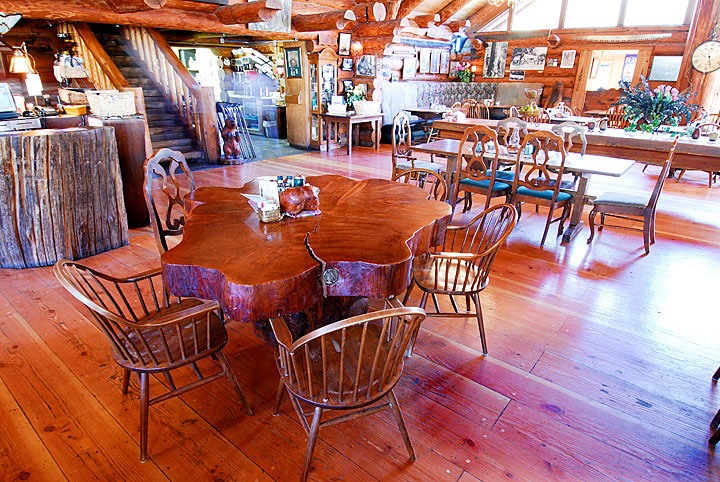 Get cozy and enjoy a warm drink or cold beverage next to this fireplace, crafted from locally gathered materials and a black walnut mantle, in the main dining room.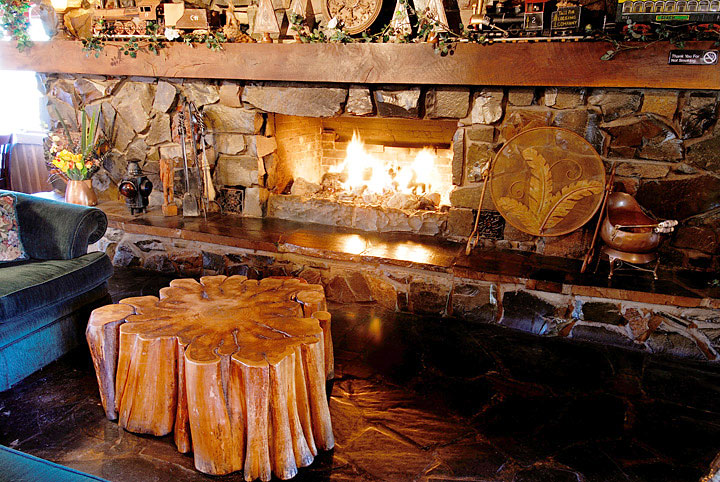 Are you a breakfast lover like myself? Wait until you take a bite into their famous cinnamon rolls!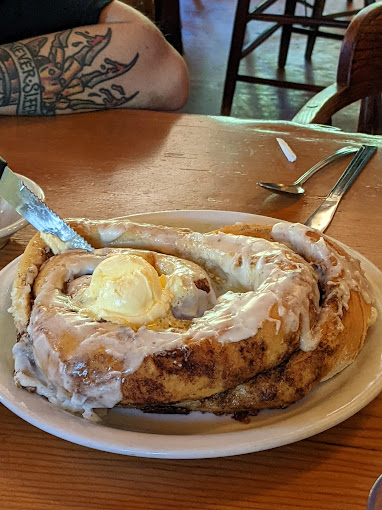 Also on the menu is classic waffles, biscuits & gravy, omelets, sandwiches, and chicken or fish with many sides to choose from.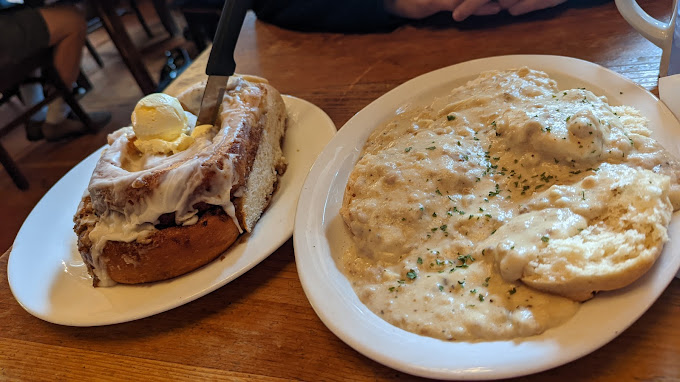 From their hearty breakfast to lunch favorites and delicious dinner entrees, Camp 18 will ensure you don't leave hungry — everything from griddle cakes, burgers, pasta, steak, and more is offered on their menu.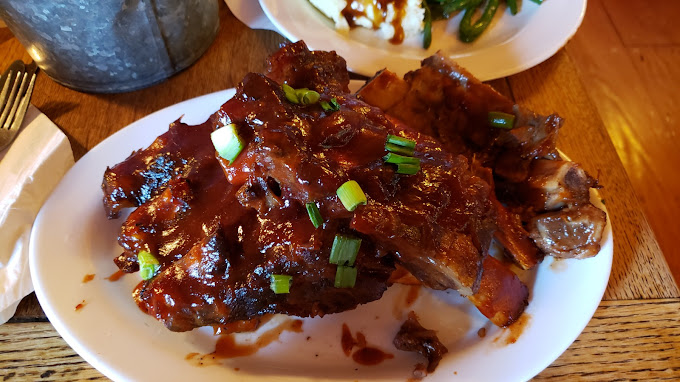 Museum at Camp 18
Accompanied by the restaurant visitors can also check out the small museum that's been dedicated to lost loggers. Smack in the middle of the museum is an impressive bronze statue of a logger cutting a tree.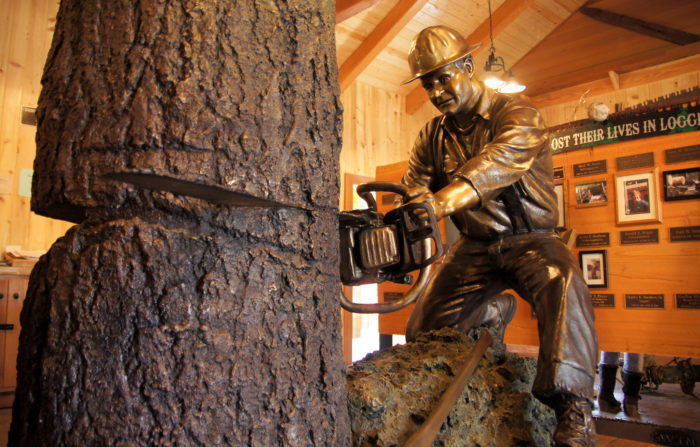 And it's not just the museum where you will see awesome wooden sculptures and historic logging artifacts, just outside the large log cabin restaurant you will find a train car and other historic displays.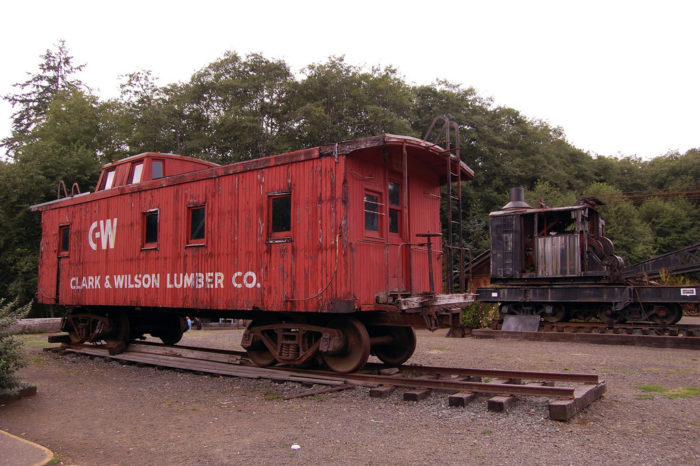 And how can it not be the true Oregon experience without Bigfoot?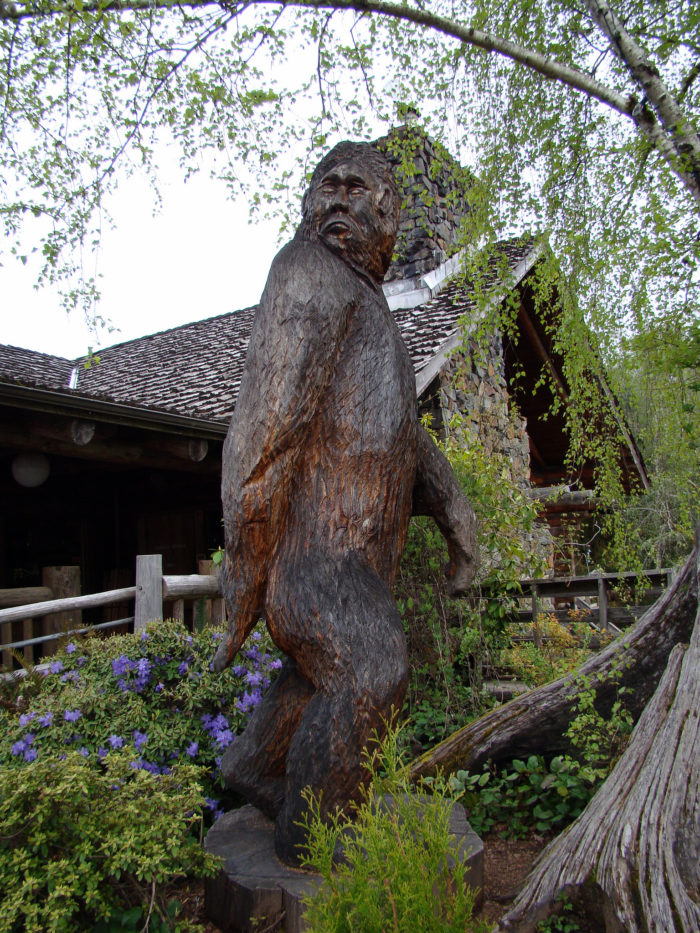 How to Get to Camp 18
Address: 42362 Highway 26, Seaside, Oregon 97138
Hours: Open Daily 8 am – 8 pm
On your next road trip to Seaside, you don't want to miss Camp 18. Their "logger style meals" are a must-have for anyone looking for a truly unique dining experience. Have you had a chance to dine here? Let us know in the comments, we'd love to hear from you!