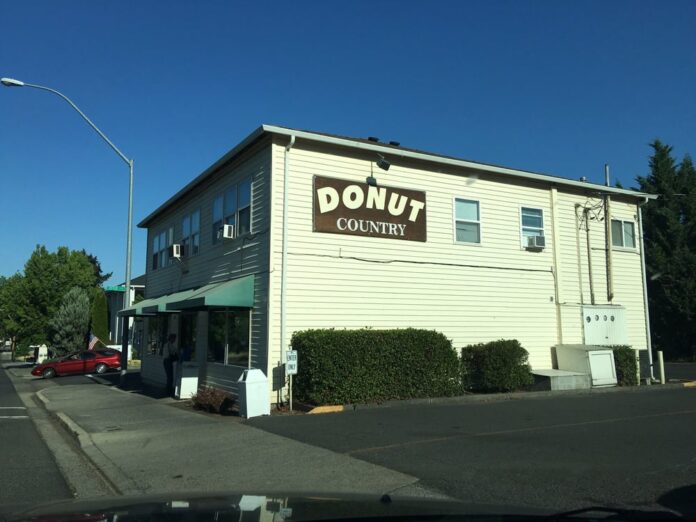 Donut Country in Medford has hardly changed a lick in the last 30 years and that's just as it should be. Occupying the same building on E Jackson Street since 1990, Linda Kendrick and now her daughter Susan "Suz" Stewart have been running this donut shop for 33 years and they haven't flagged in their quality or service. They even claim to be the 2nd busiest donut shop in the entire state (which may be true, but I haven't been able to find any stats to back this up). Donut Country is a family-owned business and you can feel that welcoming atmosphere the minute you walk in the door.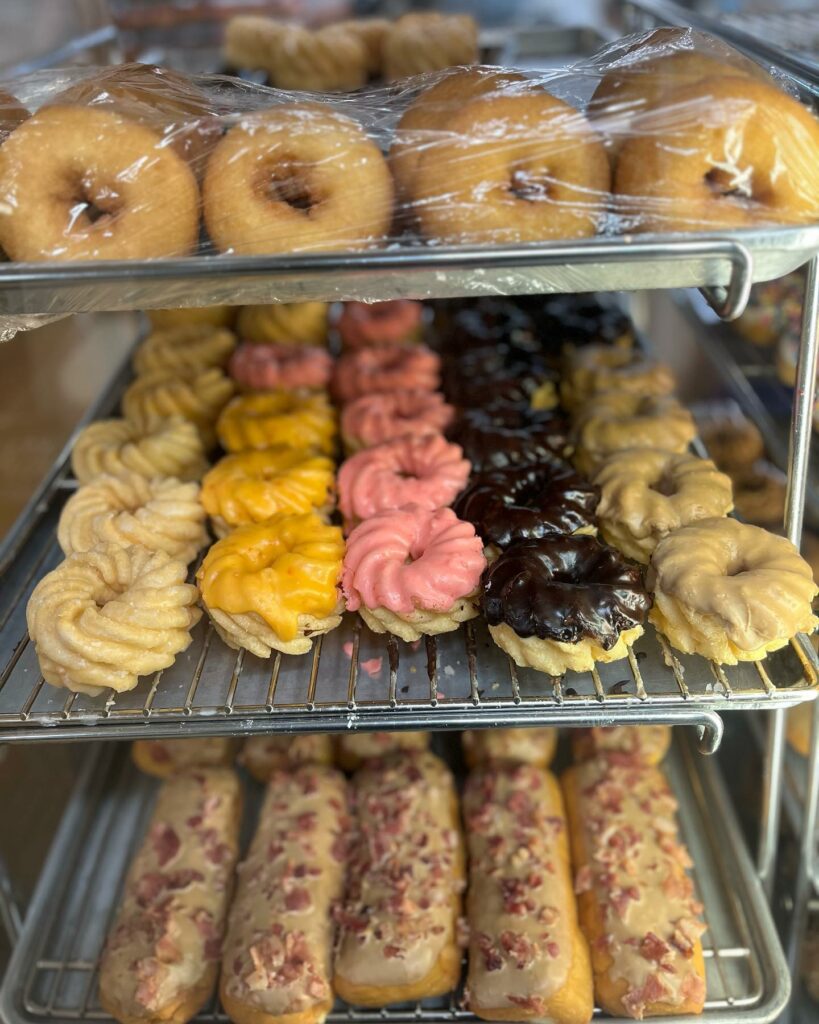 There's nothing remarkable about the building itself or the interior of the store and they don't try to pretend to be something they're not. Inside you'll find the menu on one of those old-school Pepsi boards with those little white interchangeable letters (the kind that are at every small-town burger shack across the country). They even have a handy drive-through, but do note that several reviewers report it can be hard to hear through the speaker especially if there's outside noise or it's raining, and the line can move slowly so be patient. But if you've got time and would rather wait in the comfort of your car, go for it! There's usually plenty of parking, but you'll likely have to wait your turn once inside because this place is just that popular.
Sign up for monthly emails full of local travel inspiration and fun trip ideas. In each newsletter we'll share upcoming events, new things to do, hot dining spots and great travel ideas.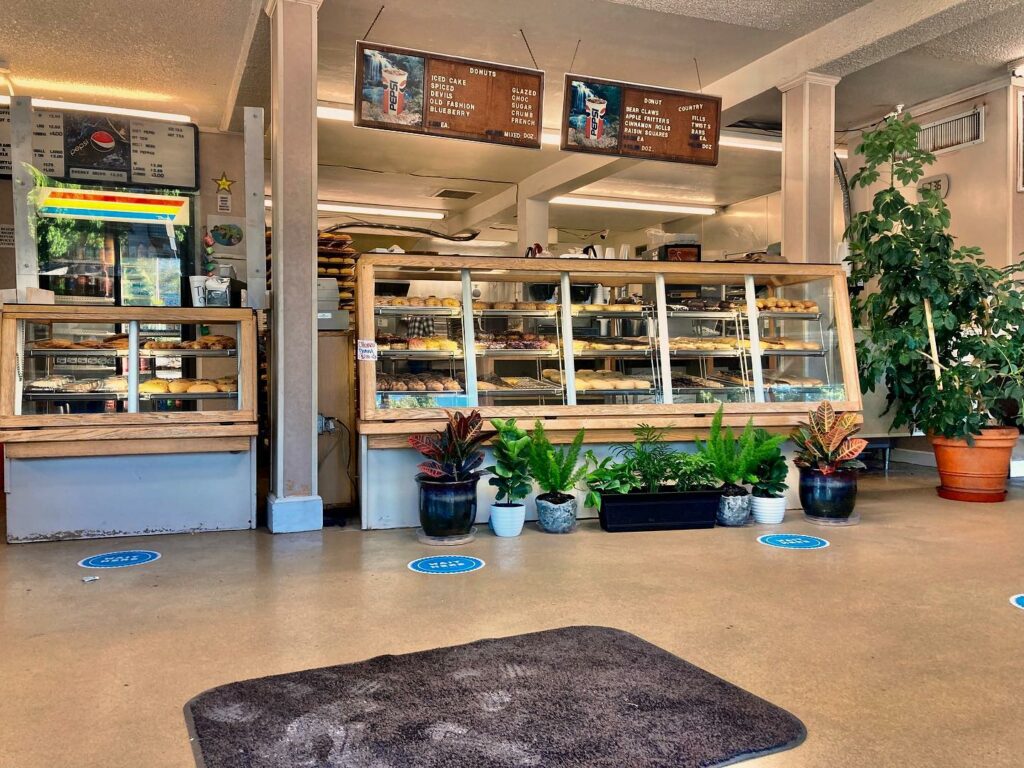 As any good donut shop worth its salt they have all the standards plus local favorites like the three-strip maple bacon bars, raspberry filled donuts, regular maple bars, salted caramel rounds, and buttermilk donuts. Plus, the prices are very reasonable for the quality you get. Regular round donuts are $1.25 each or $13.75 for a dozen, maple bars are $1.50 each or $16.50 for a dozen, or their "bigs" (think apple fritters, cinnamon rolls, and bear claws) are $2.00 each or $20 a dozen. When you buy by the dozen, you'll also get them in a cute box with a donut proudly wearing a cowboy hat that says, "making friends by the dozen" and boasts, "made in the USA!"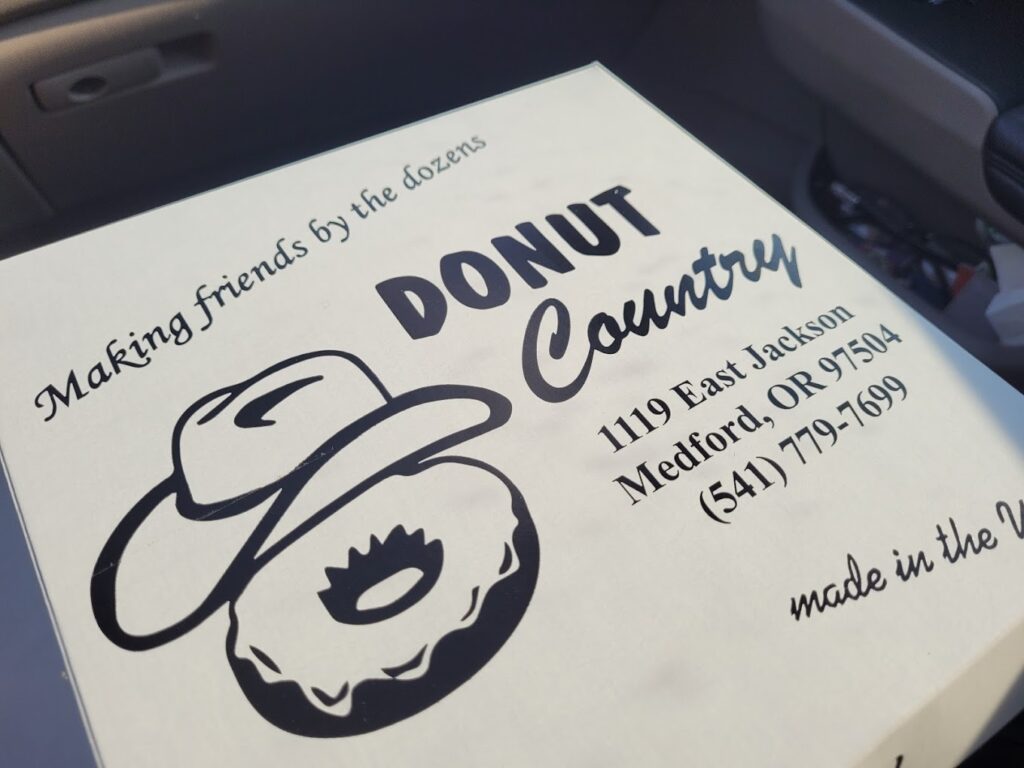 The coffee is hot and strong, and if coffee and a donut doesn't do it for you I don't know what will! They even roll out regular specials like their monte cristo donut sandwich (which sounds like an instant heart attack in the best way possible). The bakers are hard at work for most of the morning, so if you're feeling indecisive ask for what's hot and you'll get the absolute freshest donuts they've got! Their posted hours say they're open everyday till 3:00 or 4:00pm, but they'll often close early if they sell out, so if you've got your heart set on fresh-baked donuts get there earlier in the day.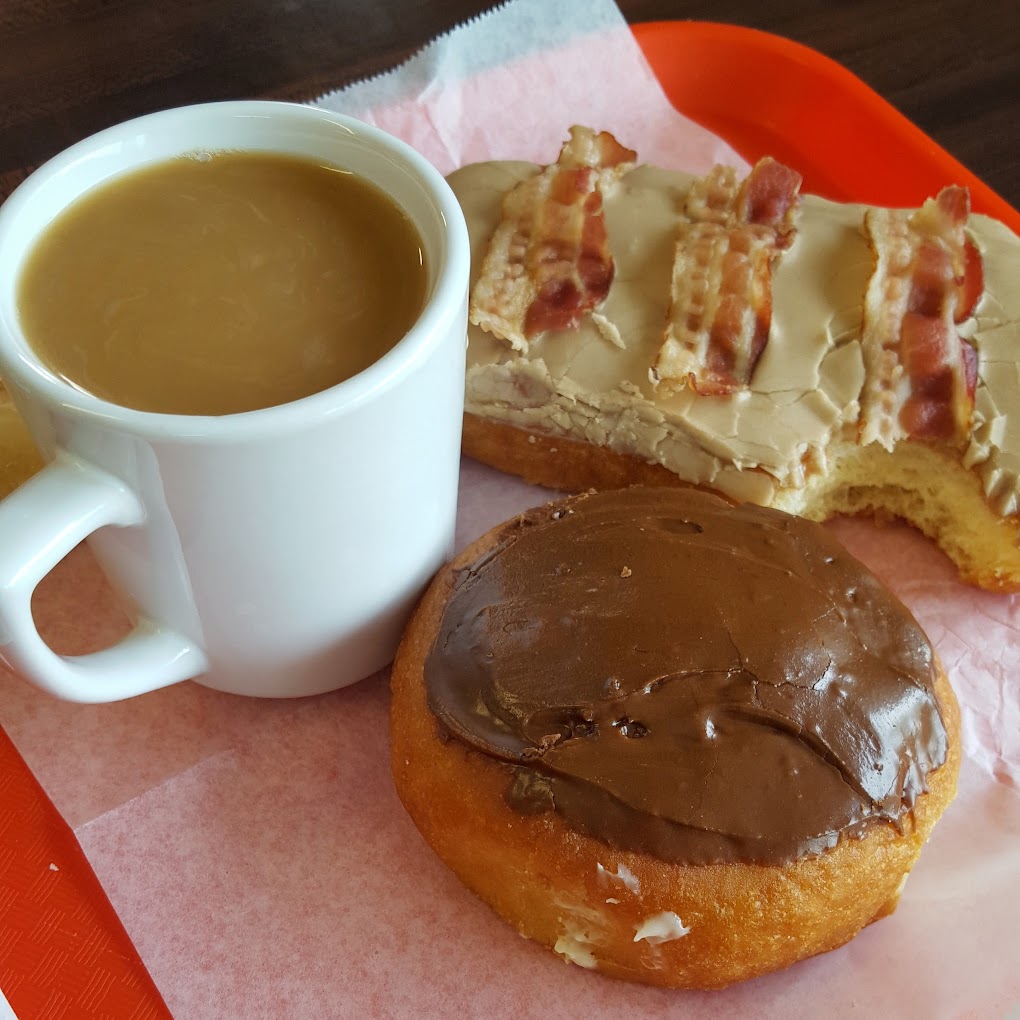 If you're anything like me and love seeking out those old fashioned and noticeably unpretentious places throughout Oregon, add Donut Country to your list!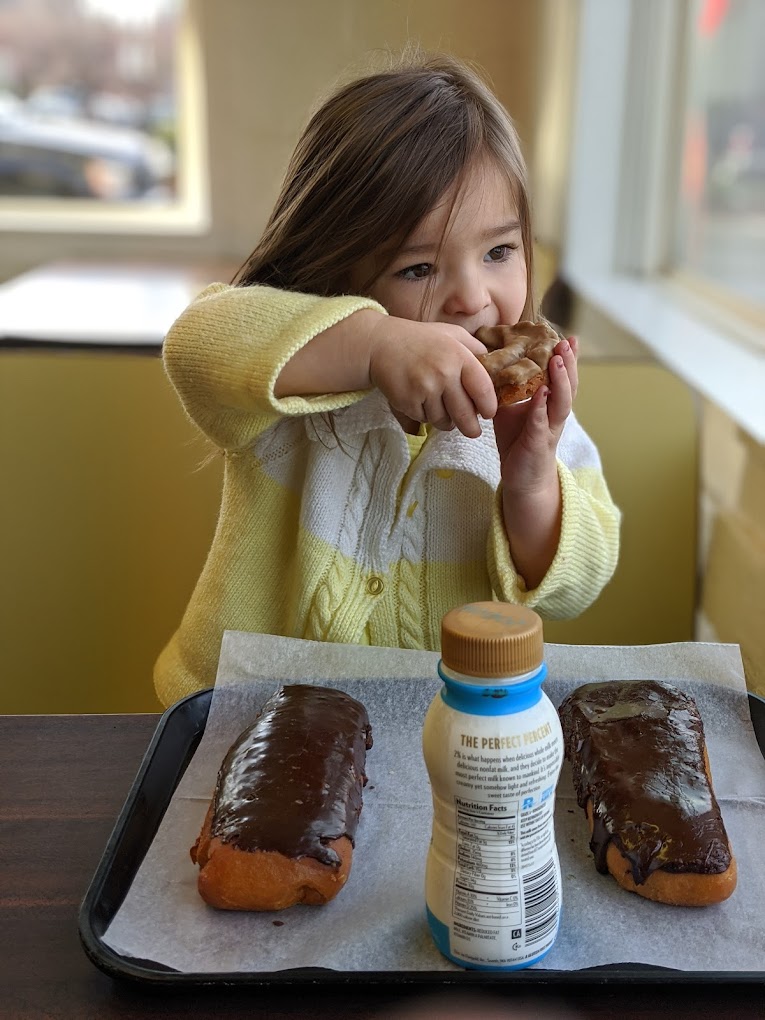 Address: 1119 E Jackson St, Medford, OR
Phone: (541) 779-7699
Hours:
Monday – Friday 4:00am – 4:00pm
Saturday and Sunday 4:00am – 3:00pm