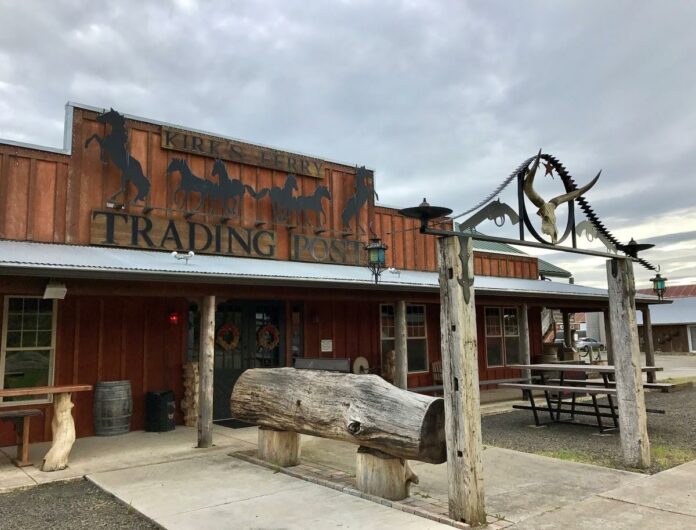 Unless you make it a point to take scenic drives through Oregon, you likely won't find yourself passing through the small town of Brownsville anytime soon. However, you may want to consider setting aside an afternoon to do just this. Founded in 1846, this historic, pioneer town is nestled in the Willamette Valley along the Calapooia river that wends its way through the city. It's an easy 25 minute drive from either Corvallis or Eugene and is one of the oldest cities in Oregon.
As you stroll down Brownsville's picturesque main street past coffee shops, saloons, and art galleries, you may feel like you're walking through a movie set—and you wouldn't be far off from the truth. Brownsville was the filming location for the iconic 1986 movie Stand By Me, dubbed "Castle Rock" in the film. And for those die-hard film buffs, you can visit the town and celebrate "Stand By Me Day" each July 23rd. 
In its earliest days, Brownsville was referred to as Calapooya (after the indigenous Kalapuyan people) or simply "Kirk's Ferry" after Alexander Kirk who operated a ferry across the river for early settlers in the area. Kirk built his famous cabin just a few hundred feet away from the river bank, and it's here that the Kirk's Ferry Trading Post stands today, in what's claimed to be the oldest standing building in the entire state, dating back to 1847.
Now owned and operated by the Hopla family since 2012, owner Greg Hopla has reimagined this old tavern into a unique dining experience that preserves and celebrates the local history, pioneer spirit, and country-living hospitality that locals have come to expect.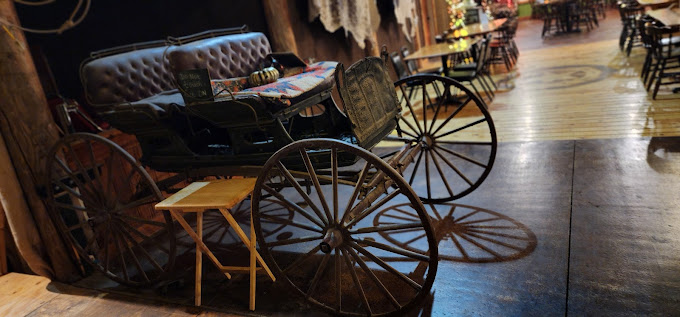 Outside the trading post, you can easily imagine riding your horse up to the front porch, tying it to the hitching post and ambling in for a sarsaparilla and ribeye steak. Now more than 150 years later, you can almost do the same thing except you'll likely be parking your car out front instead of your trusty steed.
Kirk's Ferry has an instantly welcoming atmosphere with its rustic wood walls, vaulted ceilings, Americana art on the walls, and a plethora of buck, moose, and elk heads mounted throughout the restaurant. If this is your first visit, set aside enough time to wander the grounds and check out the antiques, much of them donated by Brownsville locals.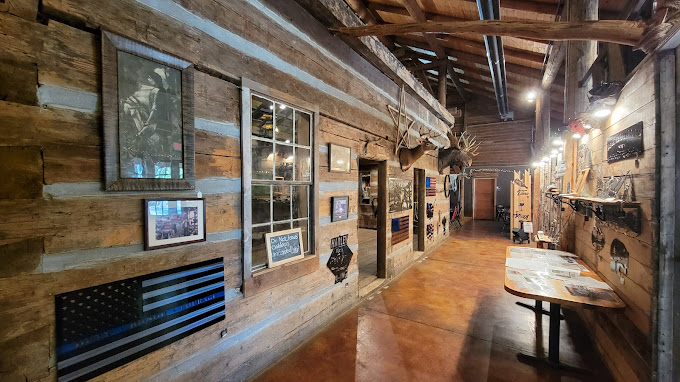 Executive chef Dakota Hopla (also Greg's son) has crafted a well-balanced lunch and dinner menu that gives enough options so everyone in your party will have something to choose from.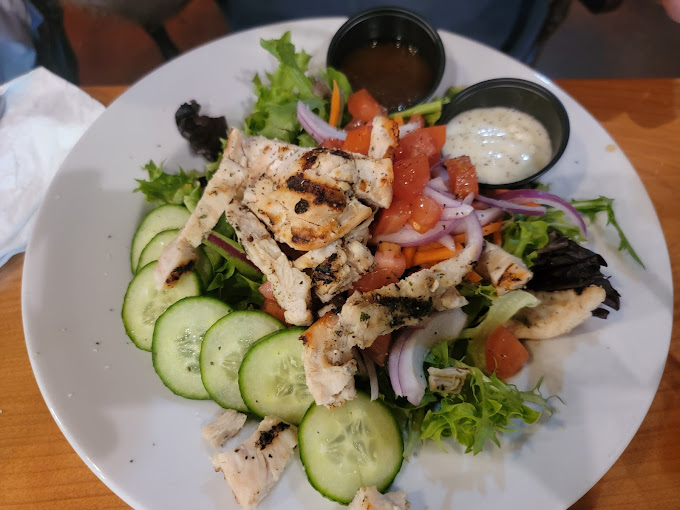 Lunch features hearty salads, substantial sandwiches, burgers piled high on homemade buns, and delectable woodfire pizza.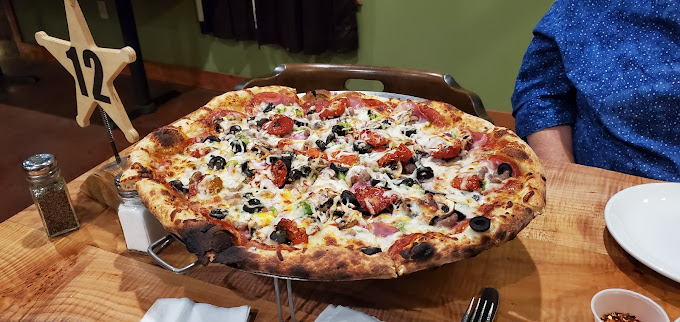 The BLT alone is worth a visit with its thick-cut bacon on a homemade brioche roll, and the pizzas churning out of their wood fire oven are equally divine. Try the Steak Supreme which comes with real chunks of juicy steak, caramelized onions, blue cheese crumbles, onion straws, and bourbon sauce all on a handmade crust.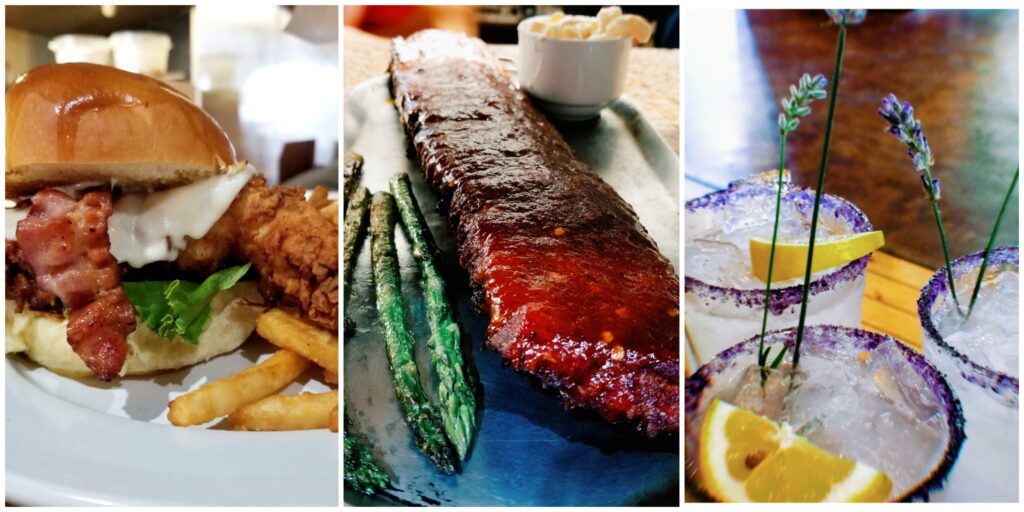 For dinner, it's all about the beef with fall-off-the-bone smoked ribs, ribeye, and tender prime rib on the weekends.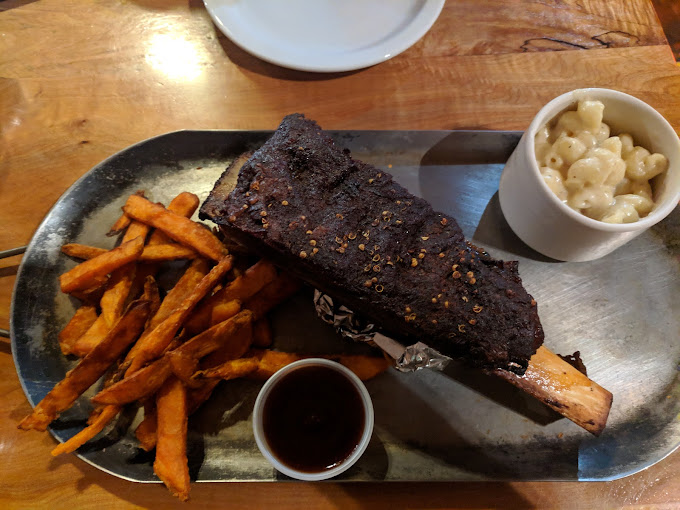 Take it from this Yelp reviewer who sings the restaurant's praises: "The prime rib melted in our mouths and the ribs are better than anything in St. Louis or Memphis." Pair off your entree with a side of their famous mac & cheese that has just the right amount of kick, or their perfectly crisp onion rings.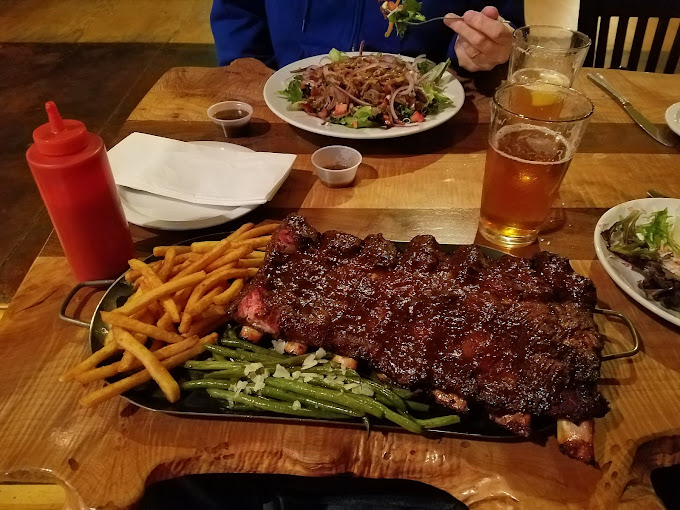 They also have a cozy, saloon-type bar where you can enjoy one of nearly a dozen Oregon microbrews on tap, grab a glass of wine (with many of the fan favorites coming from the award-winning winery, Sweet Cheeks, located in neighboring Eugene), or a fancy cocktail. And in true Oregon fashion, you simply must indulge in their Marionberry Mule or margarita.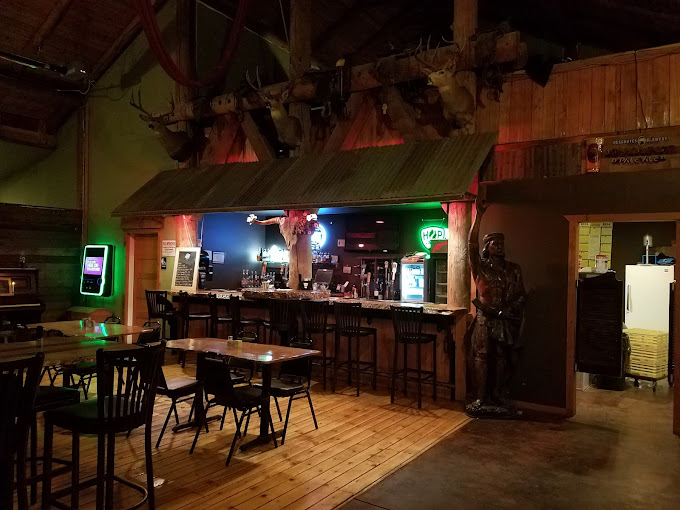 If the weather's nice, relax outside for lunch on the veranda beneath the shade of the two giant walnut trees. At night you can belly up to the bar and shoot the breeze with the locals or sit in the dining room that has options of a large communal table hosting events and get togethers—you may even catch a live country band playing on the weekends!
Whether you live in the area or are curious about the hidden gems of our great state, jump onto Route 228 and experience a little piece of Oregon history at Kirk's Ferry Trading Post.
Address: 217 W. Bishop Way, Brownsville, OR 97327
Phone: (541) 466-5614 for more info and reservations,
Email: [email protected]
Hours:
Wed-Fri 4-8
Saturday 12-8
Sunday 12-4