Friday, November 12th, 2021: Heavy rains in northwest Oregon have caused flash flooding and emergency evacuations. According to the National Weather Service, the northern Oregon coast region received between three to seven inches of rain, causing flooding as well as a risk of landslides. The National Weather Service issued a flash flood and landslide watch until 3 pm on November 11th, 2021. This watch includes Oregon's Central Coast Range of Western Oregon and Central Oregon Coast.
Flooding And Evacuations In Northwest Oregon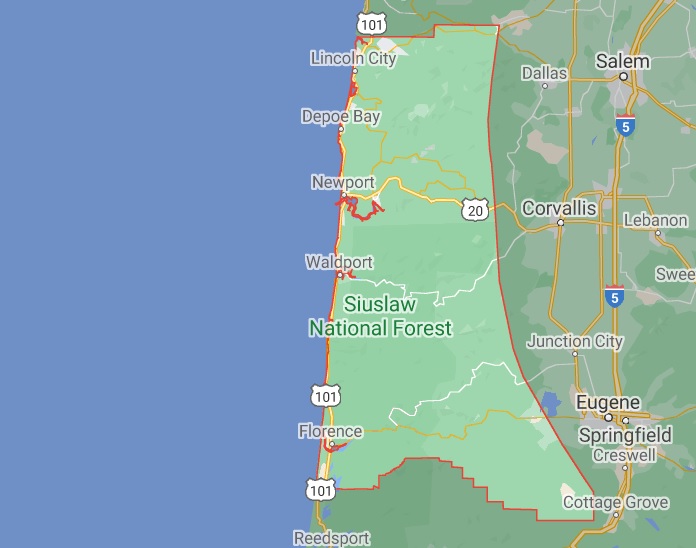 According to the US Coast Guard, the Coast Guard rescued 12 people and 3 dogs from a Neskowin Oregon RV park, while partner agencies rescued 8 people.
#BREAKING #UPDATE The @USCG has concluded evacuation efforts. Coast Guard crews rescued 12 people, 3 dogs from Neskowin, OR, RV park. Partner agencies rescued 8 people, ~30 elected to remain in RV park. #USCG remains #Ready to assist the public.#SAR #ProtectingThePNW

— USCGPacificNorthwest (@USCGPacificNW) November 12, 2021
Some of the affected areas in Oregon are Neskowin, Otis, Tilamook, and Lincoln City.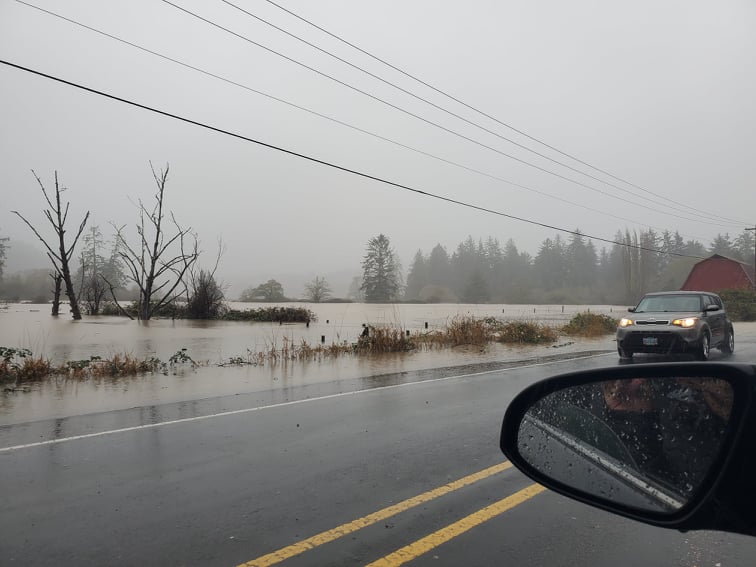 The video below shows flooding in Lincoln City:
Here is another video showing the flooding in Northwest Oregon:
Flooding from this week's rain storm is hitting coastal communities hard. Roads are closed and evacuations are taking place. I'm out near Lincoln City reporting for the @Salem_Statesman. Follow along for updates. (1/?) pic.twitter.com/NAbQvTBJ9B

— Eddy Binford-Ross (@eddybinfordross) November 12, 2021
Landslide Risk Due To Heavy Rains In Oregon
Several landslides have already been reported, including on OR 138W, Elkton to Sutherlin Hwy in Southwest Oregon, and on N Slick Rock Creek Rd approximately half a mile South of Highway 18 in Lincoln County.
#SWOregon: OR 138W, Elkton to Sutherlin Hwy, is expected to remain closed the rest of the day due to a #rockslide 10 mi S of Elkton.

An est. 7,000 cubic yards of rock and debris slid into the roadway earlier this morning and needs to be cleared before we can reopen the highway. pic.twitter.com/izEA9OYiGe

— OregonDOT (@OregonDOT) November 12, 2021
Stay up to date on the latest Oregon news with That Oregon Life.