"It is said that a mad doctor named Dr. Raven built his manor to throw lavish parties to distract from his questionable experiments. Some of those experiments are rumored to have involved living subjects and the creation of unspeakable monsters. Unfortunately, Dr. Raven failed to create an elixir for everlasting life and has long since perished. Since his death, dark souls have passed through the house leaving behind pieces of themselves to live on forever in Dr. Raven's Manor."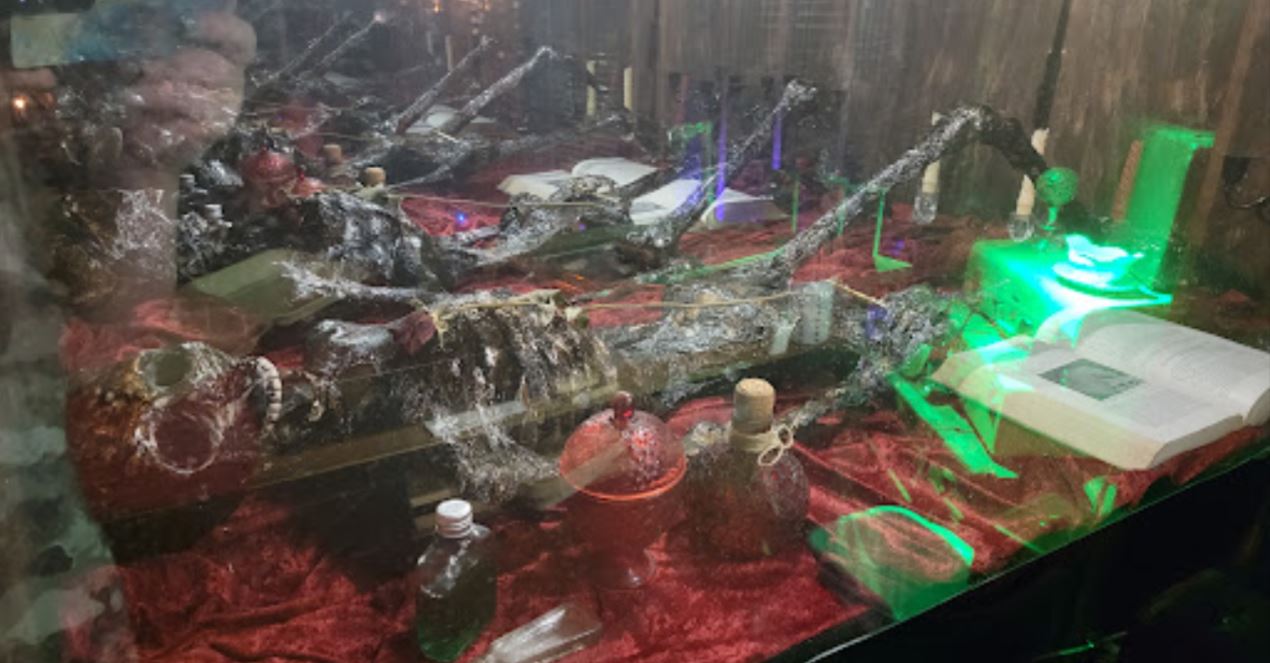 Located in Portland, Oregon's historic 1907 Henry Failing Building, Raven's Manor is a ghoulishly immersive experience. Replete with dark decor and detailed vampy flourishes, the Manor is sure to please everyone from mere mortals to your most majickal coven.
"We designed Raven's Manor to be something where you walk in off the streets of Portland, you're no longer in Portland — you are in this elegant, creepy-style manor and you get that from the cocktails to the food to even the elixir experience," says Raven's Manor Co-owner Jared Bradley.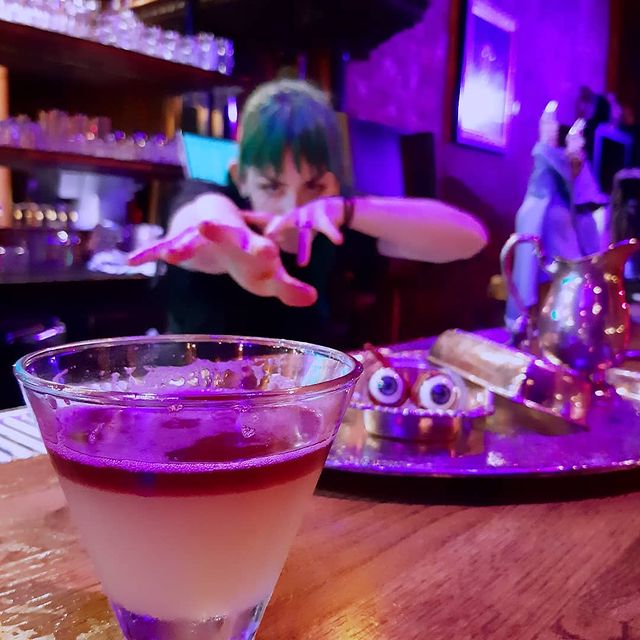 Brews flow from built-in skulls, creepy dolls haunt corners, and bloody "elixir stations" allow patrons to craft their own phantasmic cocktail creations from hell.
Co-owner's Jared Bradley and Rebecca Vega are the brains behind Mad Dr. Raven's Manor. Says the ultra-creative Vega, "We built a ton of stuff and everything else pretty much we like thrifted or went to estate sales, bought from Facebook marketplace… It took us a lot of time to really find everything that we wanted."
It shows. We mean, it morbidly shows, and we love it. You might love our favorite Northwest Haunted Hikes as well. Try one to round out your creepfest of a day before heading to Stumptown for a libation at the Manor.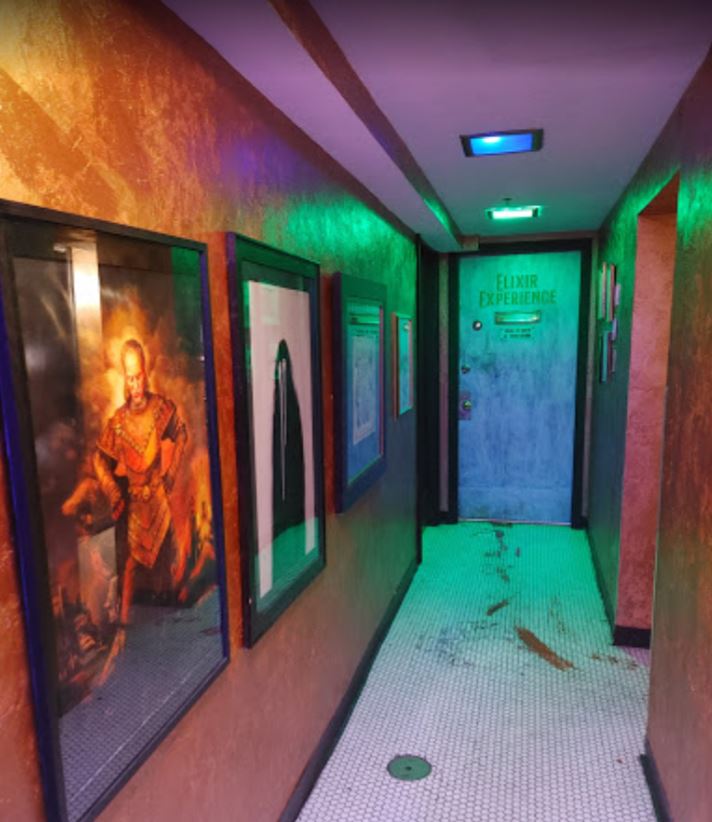 On their menu, you'll find "Cerebral Matter", which is actually a delectable vegan meatloaf with a side of root veggies and purple fried potatoes. Another signature favorite is the "Grilled Cheese of Darkness", a dastardly sandwich concoction of house-made black blighted bread, three-cheese ooze, served with tomato bisque and a twist: the sammie looks like it's bleeding.
The à la carte menu is also brimming with gruesome delights. Deviled Eggs (of course!), and Bavarian Pretzels served with the following disclaimer: "The Doctor advised we inform guests these pretzel sticks are strictly for consumption - they are not to be used as stakes against fanged foes".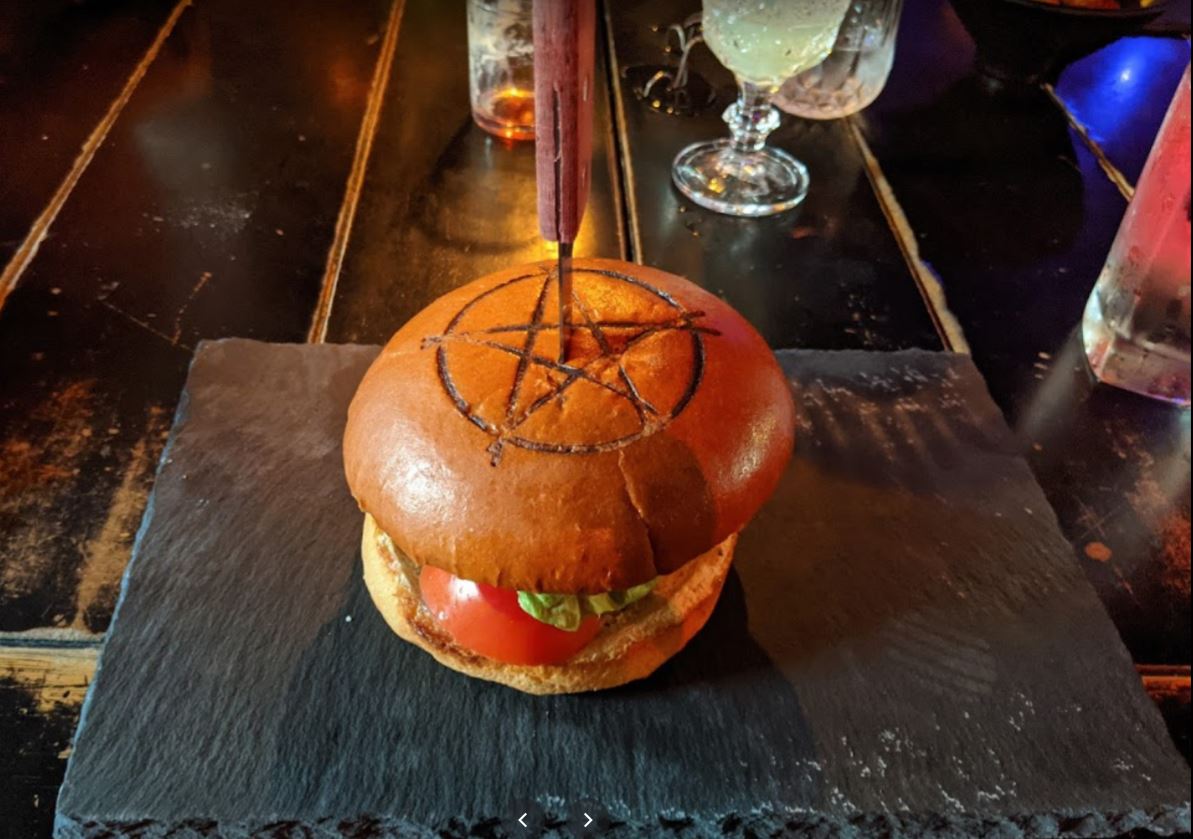 However, where Raven's Manor really radiates macabre is in its drink menu.
Cocktails boil, steam, bubble, and brew. Some change colors and other combust. If you fancy an adult beverage served in an Erlenmeyer Flask, well you've come to the right place, my full moon friend. Belly up to the bar with an Eyeball Martini or the Necromancer, which is served with Absinthe for the true green fairie experience.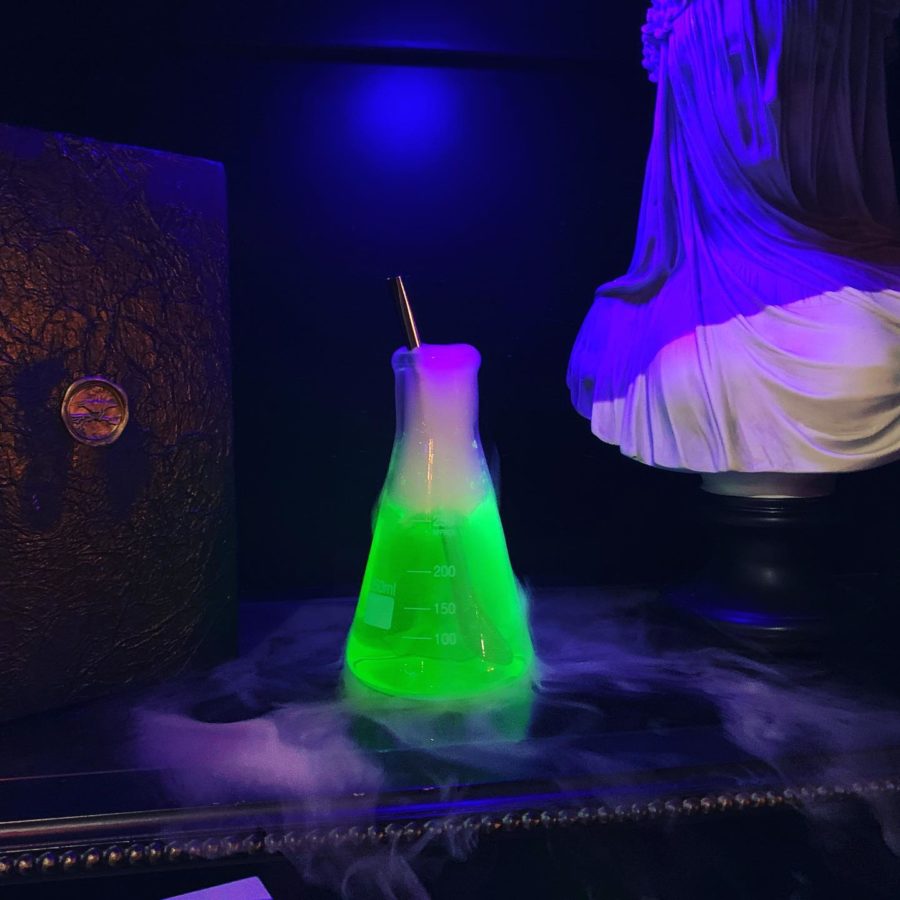 Raven's Manor also offers a freakishly interactive elixir experience, in which guests search for clues, grab a lab coat and head to Dr. Raven's basement laboratory to create custom cocktails.
"We want everything to be really interactive," Vega notes. "So, we encourage people to get up and walk around, take a look at everything — we just want it to be a comfortable space where people can hang out."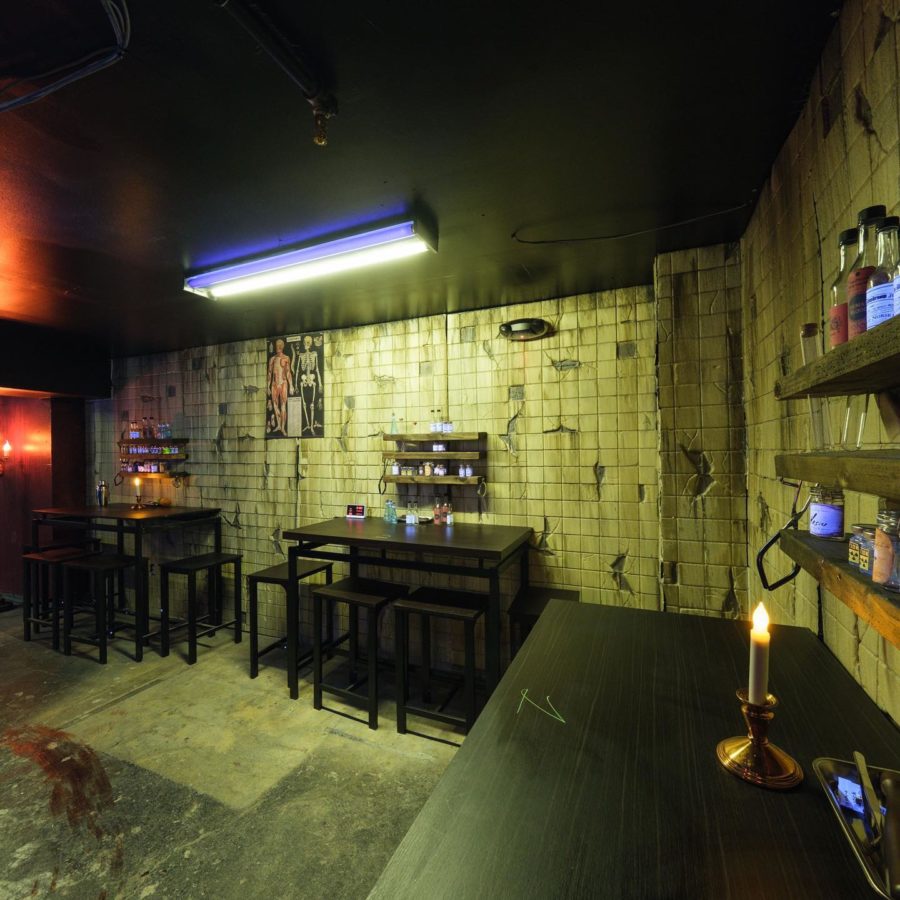 Check out KOIN 6's review and cursed(?) video of the full Manor experience. (We kid. The video is NOT cursed. Maybe. Watch at your own risk.)
Raven's Manor is located at 235 SW 1st Ave, Portland, Oregon.
Hours: 5 - 11 pm Daily, Closed Tuesdays
Reservations: 971-319-5182
Have you recently lurked at Raven's Manor? Let us know in the comments.