Oregon is chock-full of weird, wacky, and wonderful history, reflected in the naming of towns and locales around the state.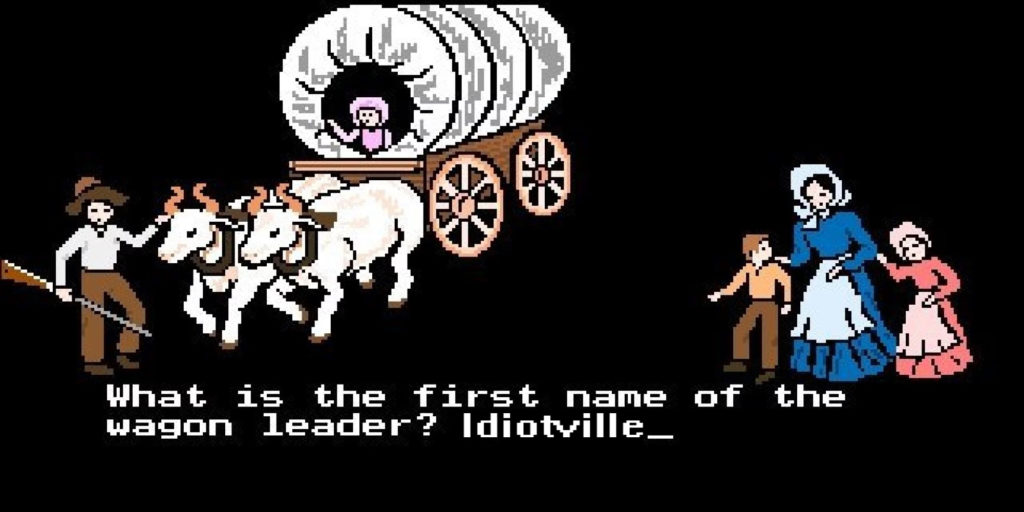 Here are just a few funny town names in the state of Oregon:
1. Timbuktu
County: Washington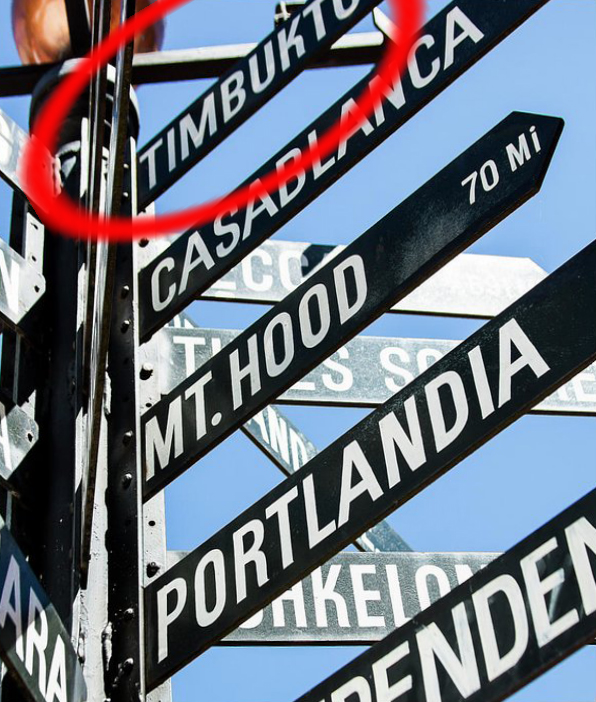 You may have heard of Timbuktu, a locale in Mali, Africa that refers to a far-off land or "mystical place" in Western culture. Timbuktu isn't really as far as you think. In 1940, a logging camp high in the hills of Washington County near Goback Road was so named. When timber was being salvaged after the devastating Tillamook Burn in the Coast Range, one of the more isolated timber camps got the name Timbuktu because it was "way off in the back of the beyond."
2. Funny Town Names: Jennyopolis
County: Benton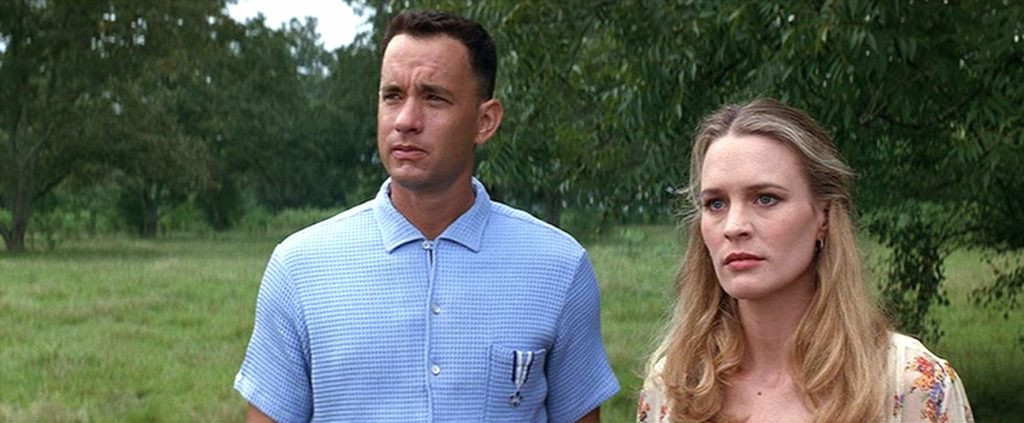 At the intersection of Smith Hill Road and 99W lies the position of the forgotten hamlet of Jennyopolis and the site of Oregon's first purported murder. On May 21, 1852, Nimrod O'Kelley "did discharge a gun loaded with 40 leaden shot...into and upon the breast of Jeremiah Mahoney." Even though O'Kelley was sentenced to hang by Benton County Courts, he still managed to cheat death and died of "natural causes" more than a decade after committing murder. The post office at Jennyopolis lasted until April 18, 1857 when mail was routed to Corvallis, and today nothing remains of the town.
3. Pochahontas
County: Baker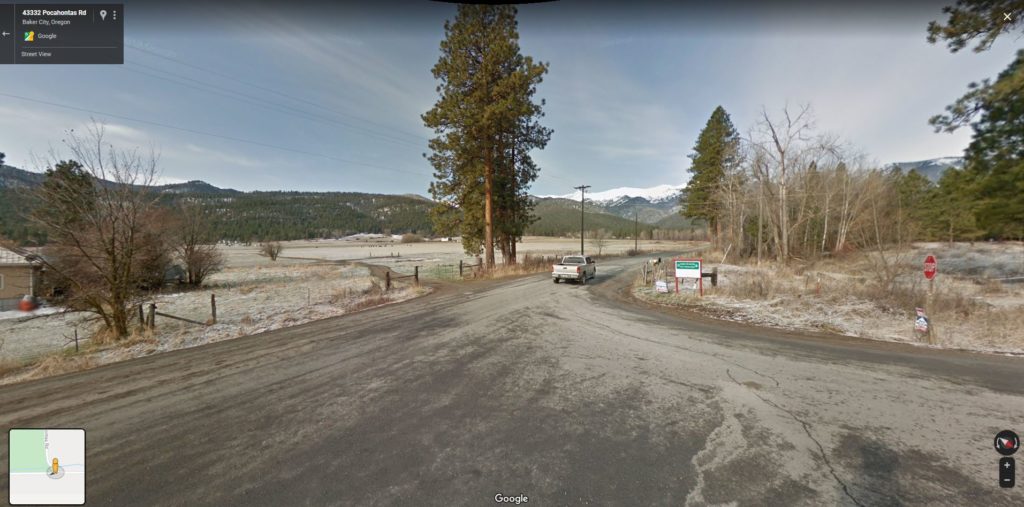 The town was named after Pocahontas, one of the most historically well-known Native American women. This isn't a Disney movie, however. According to Oregon Geographic Names, an unknown number of people laid out a town called Pine City in the 1860s near the base of the Blue Mountains. Pine City, probably founded in 1862, was along Pine Creek and was meant to serve as a place of accommodation for miners and others traveling through the region. Meanwhile, John McClain, a rancher who lived nearby, established Pocahontas and persuaded the people of Pine City to move there. Pochahontas was intended as a traveler's resting place and had a post office, schoolhouse, blacksmith shop, and hotel. Today, all that remains is a crossroads.
4. Funny Town Names: Boring
County: Clackamas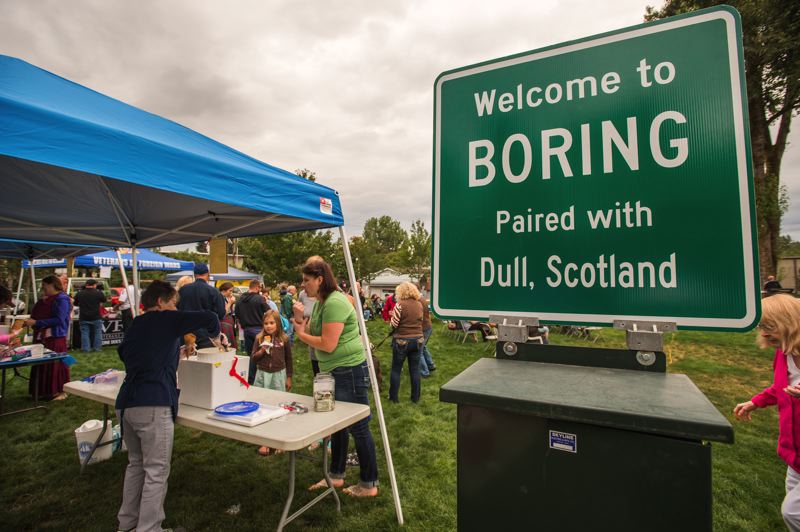 A list like this wouldn't really be complete without the inclusion of one of Oregon's most well-known oddly-named cities. So well known in fact, that it's gone international, pairing up as a sister-city of Dull, Scotland and Bland, New South Wales, Australia. Boring is rather exciting actually. Founded by pioneer William Harrison Boring who farmed there in the 1870s, the community is his namesake. The richly-timbered Boring Lava Fields are just to the north, containing around 80 lava vents that are remnants of the volcanic activity that occurred there roughly 2.6 million years ago. The Disney cult cartoon Gravity Falls is based on life in Boring, as well as the short-lived Netflix series Everything Sucks! in which students attend "Boring High School".
5. Funny Town Names: Riddle
County: Douglas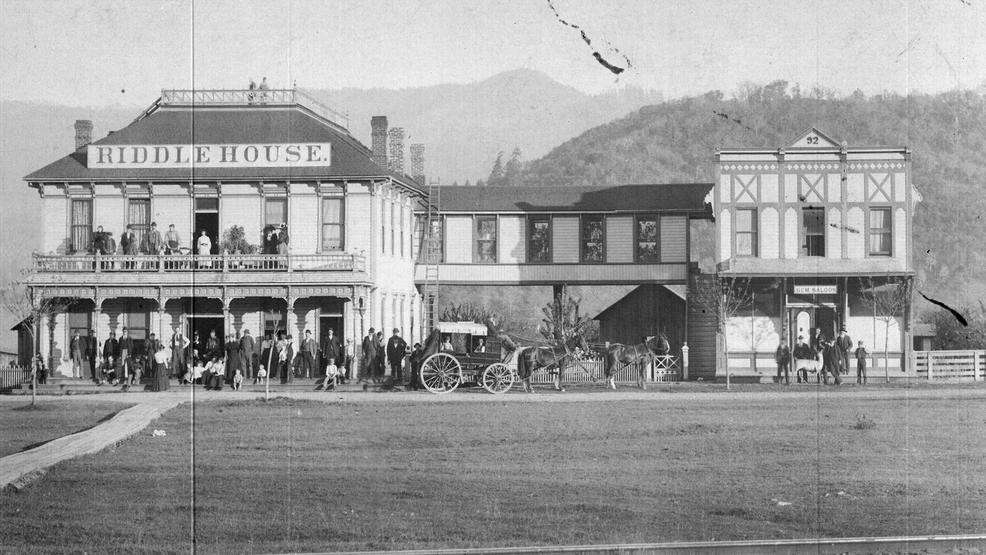 About 25 miles south of Roseburg lies the small town of Riddle, Oregon. Founded by John Bouseman Riddle, the son of William H. Riddle (pioneer settler of 1851), the town was first called Riddlesburg, then Riddles, and finally shortened to simply the quaint name we have today. It was once an important railway stop on the Siskiyou line of the Southern Pacific Railroad and is known for its old nickel mines, lumber mills, and an indomitable Old West spirit.
6. Idiotville
County: Tillamook
The site of Idiotville lies up the Wilson River near the summit of the Coast Range. Like Timbuktu, Idiotville's choice of name came from the fact that it was so far out in the sticks that nobody really wanted to work there. About a half-mile up the stream now known as Idiot Creek was a Tillamook Burn logging operation called Ryan's Camp. It was said that "only an idiot would work there", and the name stuck.
7. Jackass Butte
Counties: Lane and Harney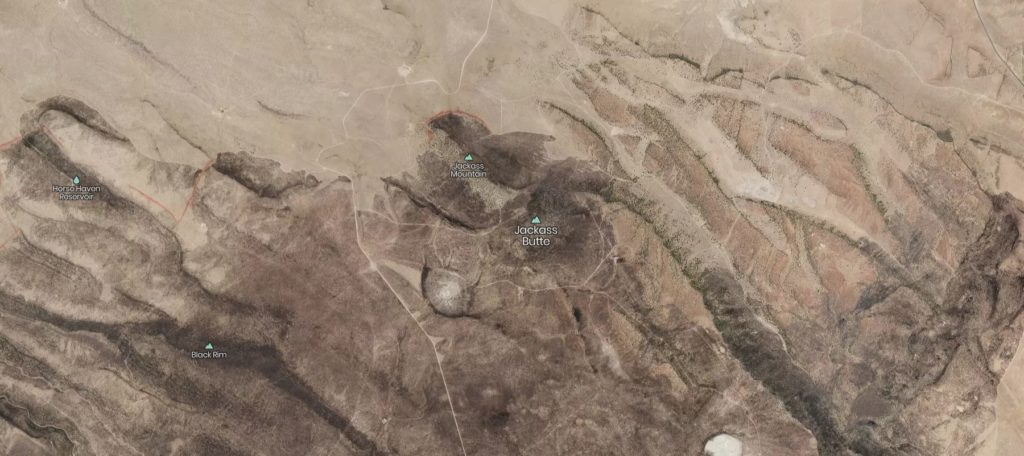 There are actually two Jackass Buttes in the State of Oregon, one near Bohemia Mountain in Lane County, and the other miles and miles away near the town of Frenghglen in the southeast region. The latter sits next to Jackass Mountain as well as Jackass Creek, and although it may sound like a real idiot lived here (Idiotville, anyone?), the area actually has a pretty normal naming explanation. Many years ago in the early days of Oregon Country, mining prospectors allowed some of their donkeys to escape. These "Jacks" as they were called, formed a feral herd that ran through the area, sparking the moniker of Jackass still used today.
8. Jump-off Joe
County: Lincoln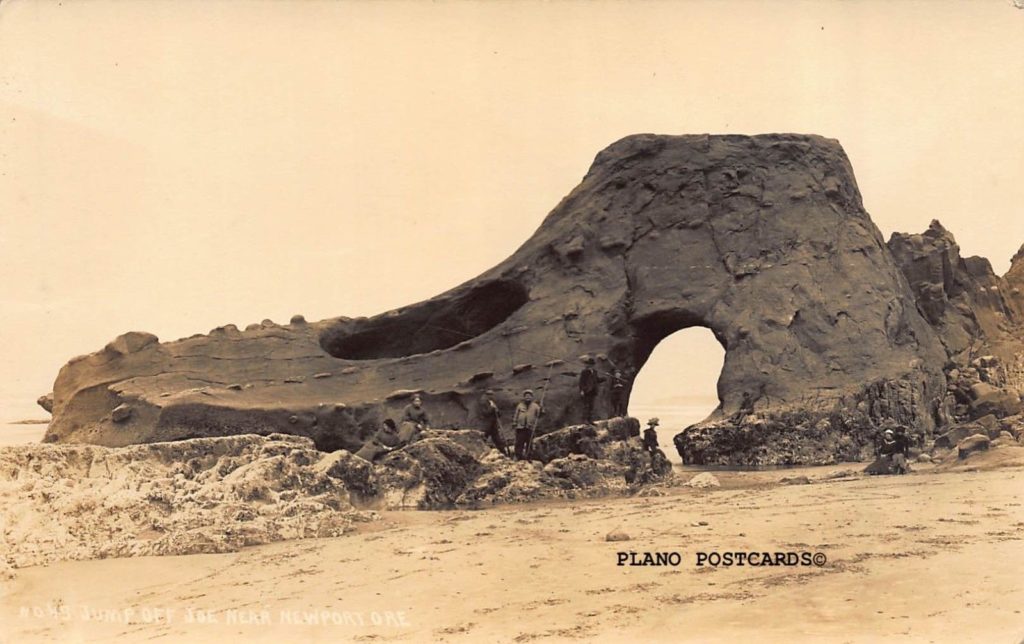 Prior to World War I, Jump-off Joe was a well-known sea stack tourist attraction not unlike Haystack Rock is today. The formation happened sometime before the 1880s when it was connected to the mainland at Nye Beach in Newport, Oregon. Beachgoers would literally have to climb up and jump over the side of it to get to the other end of the beach, hence how the sea stack received its name. In 1916 the arch collapsed due to natural erosion, and little trace remains of it today.
9. Tom Dick & Harry Mountain
County: Clackamas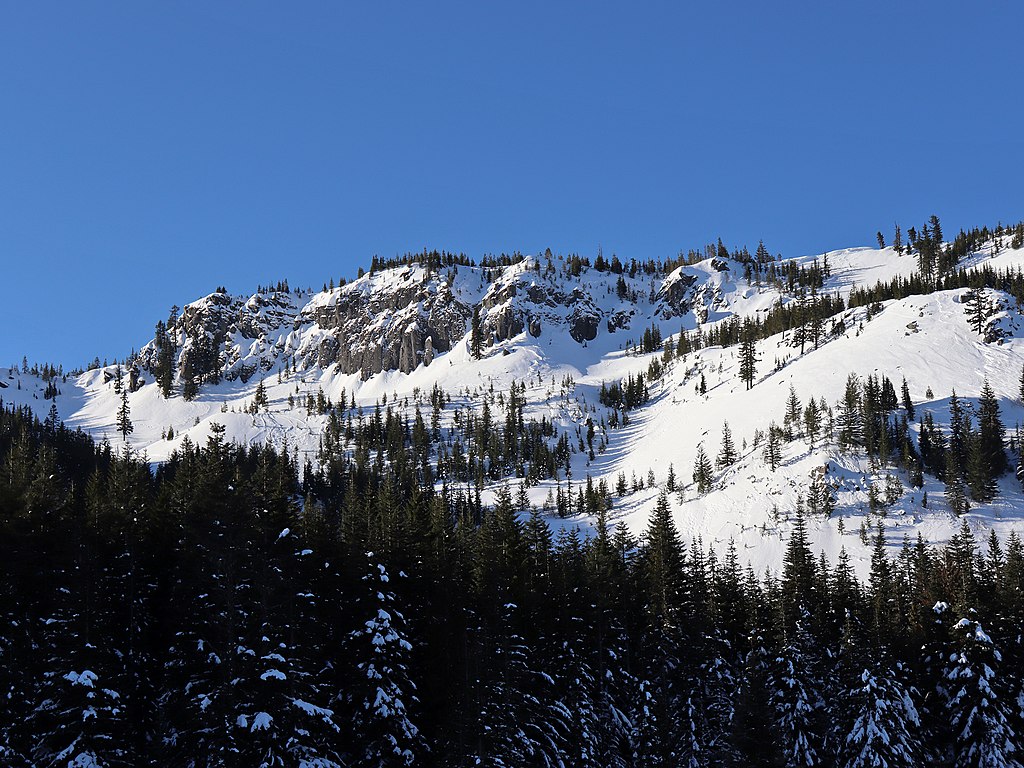 Tom Dick and Harry Mountain is a two-mile-long volcanic peak near Mount Hood, officially named in 1969 for it's three distinct formations that are part of Skibowl. "Every Tom Dick & Harry" is an old (1657 old!) term meaning everyone, as in "everybody and their grandma showed up to Multnomah Falls yesterday".
10. Murder Creek
County: Linn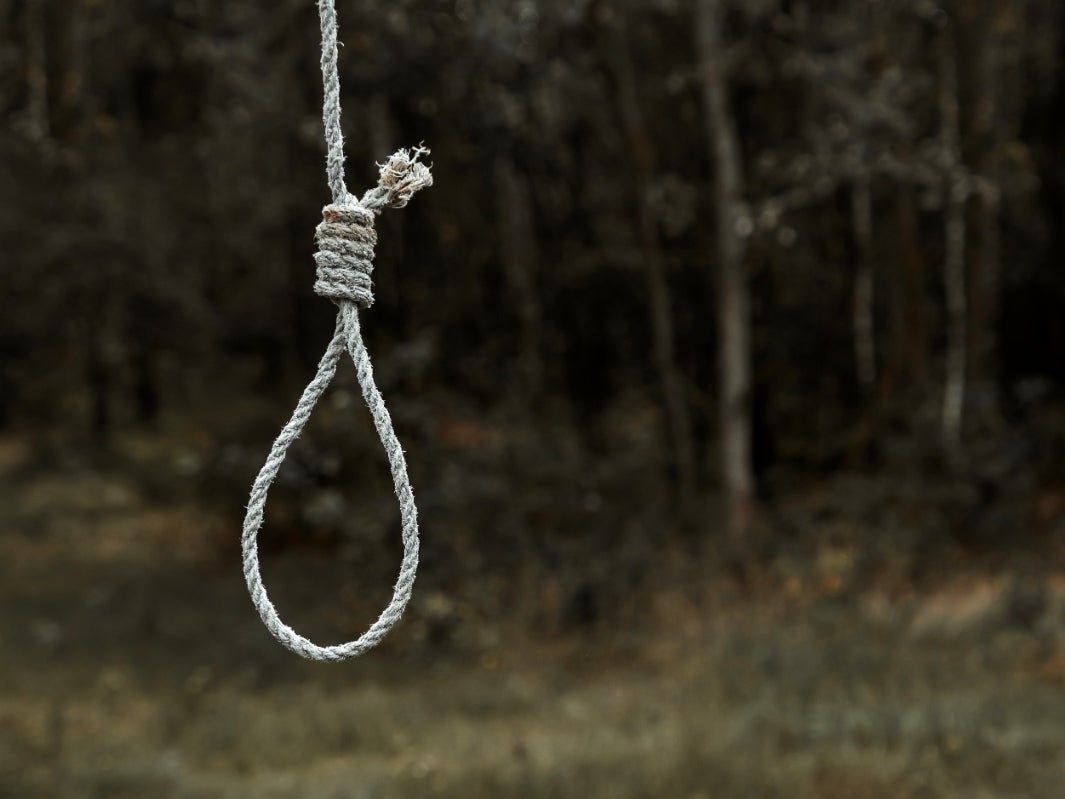 Not to be confused with Murderers Creek in Grant County (which also has a seedy backstory), this waterway near Millersburg was originally called Baber Creek after a local homesteader. This all changed on February 8, 1862 when Andrew Pate shot George Lamb near its banks, and Pate was hanged at Albany on May 17, 1862. From eyewitness L. C. Conser: "While in town...Pate learned that Lamb had on his person nearly $100, and he...followed him home. As Lamb reached Baber creek, Tate attacked and killed him", Conser said, "and threw his body in Baber creek." Tate was later captured, tried, and sentenced to be hanged. The hanging, which was a public affair, took place in an oak grove near the Masonic cemetery, Conser said, and was witnessed by some four or five thousand persons. Conser said he was among the spectators at the hanging and was 13 years old at the time. "From the time the murdered man's body was found lying in the creek", Conser related, "the creek was known as Murder Creek."
11. Funny Town Names: Axehandle
County: Jefferson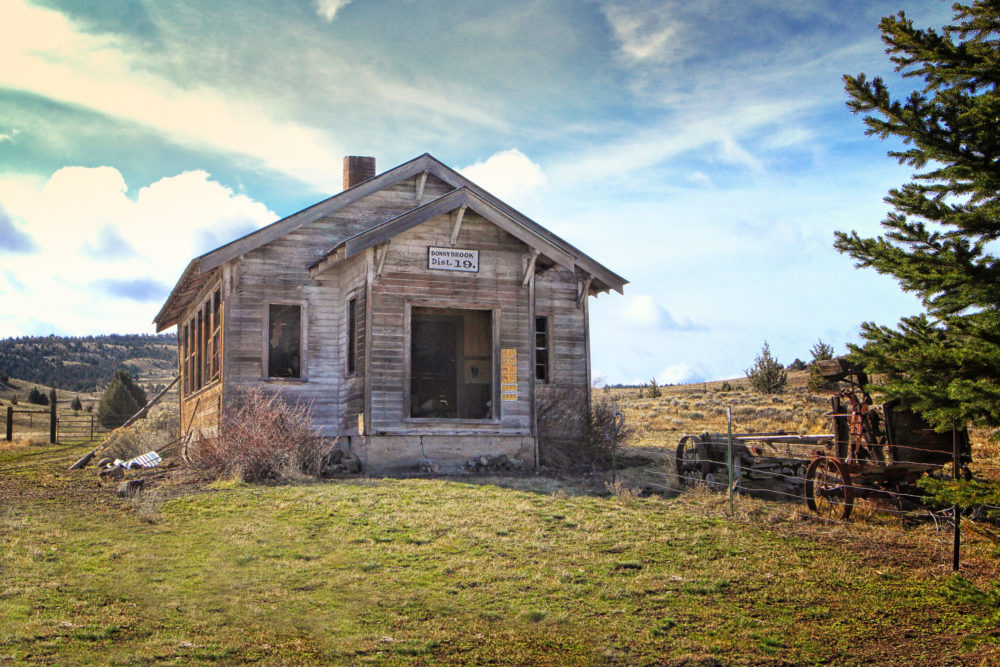 The location is currently known as Donnybrook, and previously as Kilts, but the original name was Axehandle. It was named for Axehandle Spring, which was given its name in the late 19th century by some wood haulers from Antelope who found a broken axehandle near a watering hole while working to bring wood from the Blue Mountains.
12. Funny Town Names: Scissorsville
County: Crook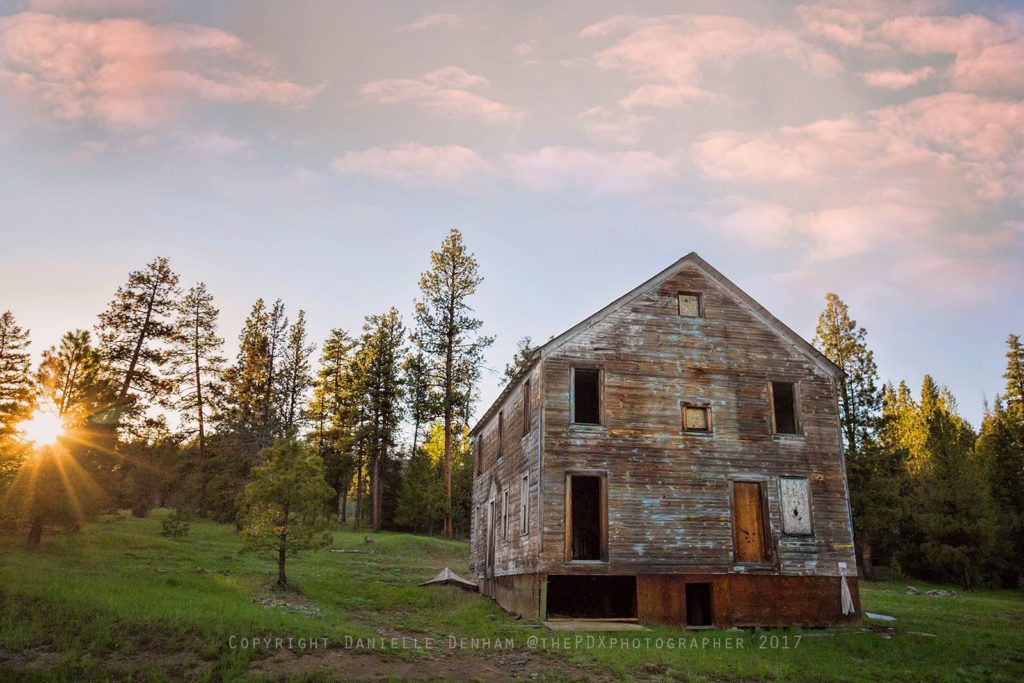 The exact reason for the name of Scissorsville is still somewhat shrouded in mystery. Located high in the Ochoco National Forest, the area has long been a mining locality, and Scissors Creek was named as early as 1889. Scissorsville was named for the creek, and today there are many remnants of the old mine camps in the hills nearby.
13. Crapper
County: Hood River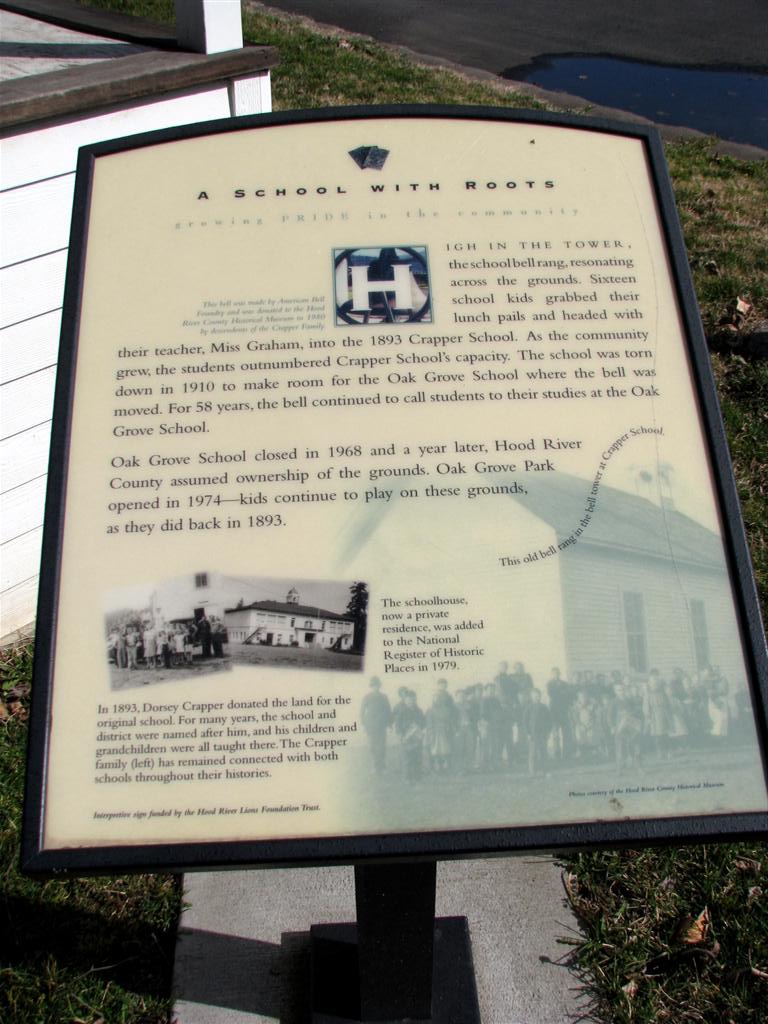 Crapper wasn't so much of a locale as the name of a one-room schoolhouse in the Oak Grove area of Hood River County. In 1893, Dorsey Crapper donated the land for the original Crapper School. For many years the school and the district were named after him, and his children and grandchildren were all taught there. The building was short-lived and torn down in 1910 to make way for the much larger Oak Grove School building which still stands today.
14. Funny Town Names: Yallerdog
County: Morrow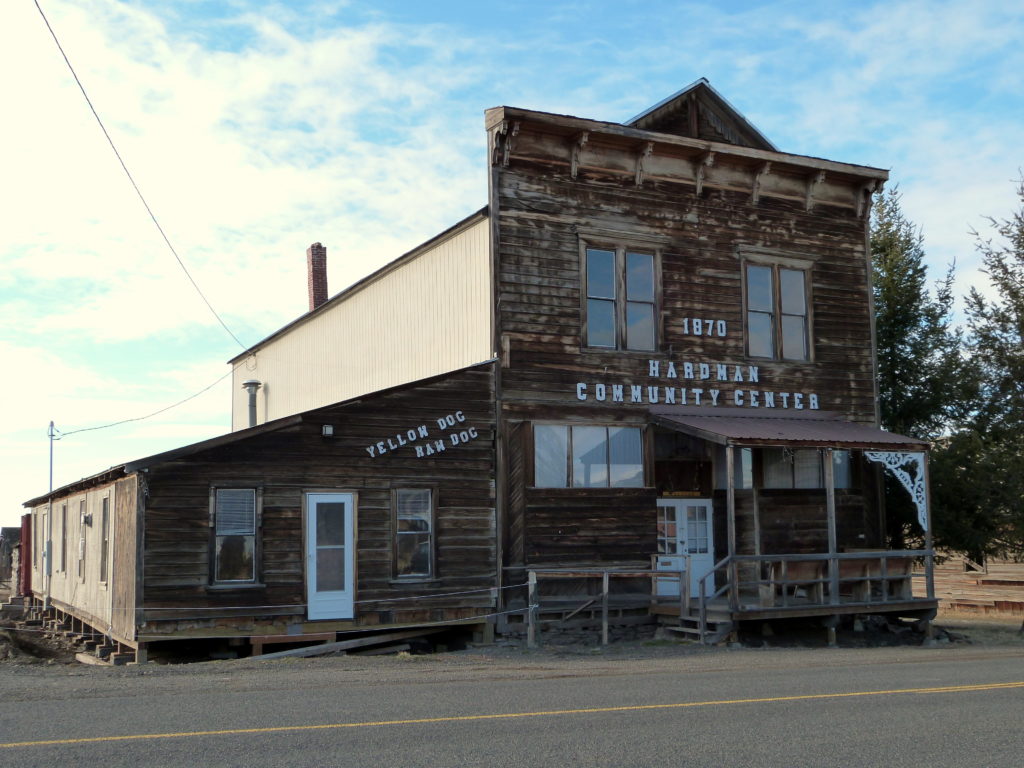 The Ghost Town of Hardman has a colorful naming history. It began as two settlements a mile apart from each other: Dairyville which locals referred to as "Rawdog", and Adamsville, known to the locals as "Yallerdog". Collectively the two towns came to be called "Dogtown", but when David N. Hardman arrived in the area in 1878 he established a post office and the town of Hardman came to be. Today there are still a few year-round residents, giving Hardman an official population of 20.
15. Boo Boo Lake
County: Lane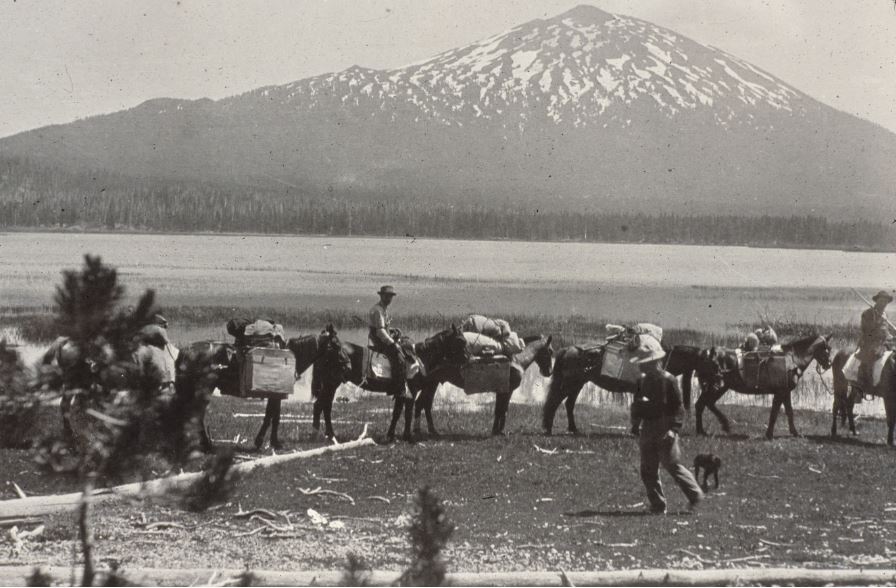 Located along an unnamed hiking trail, 3.5 km (2.3 mi) SSW of Fuji Mountain and 5.4 km (3.4 mi) W of Gold Lake, Boo Boo Lake received its name when it was stocked with trout by mistake from a plane in the 1960s. Oopsie.
16. Funny Town Names: Drain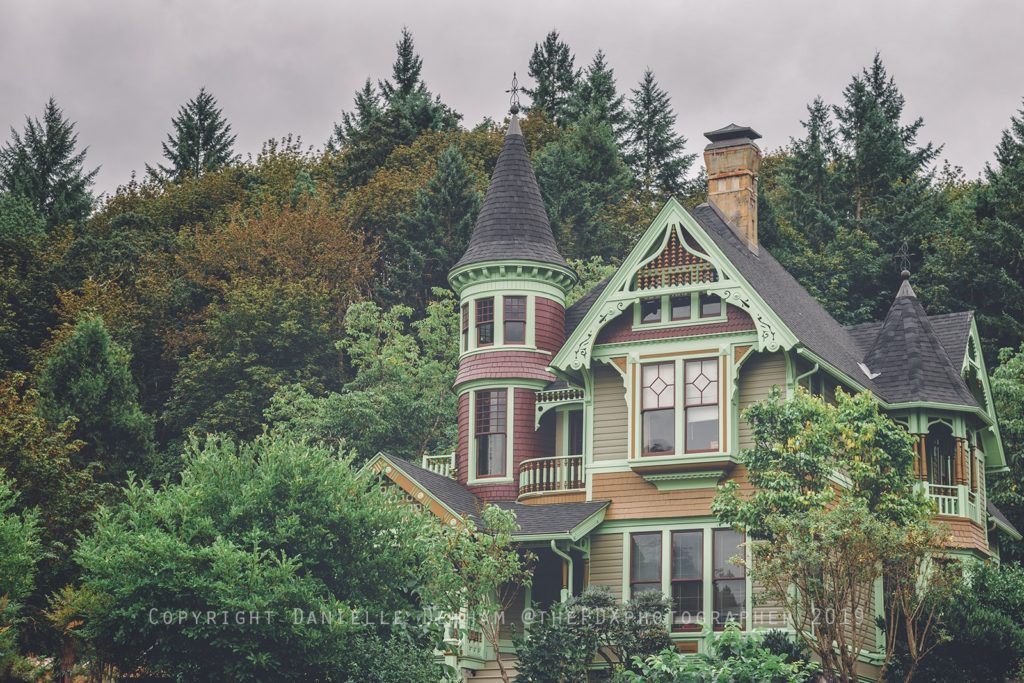 Drain is another Oregon town similar to Boring in that it received its odd name from a family of local pioneers. The first recorded settler in the area was Warren Goodell who arrived in 1847. He claimed the land, sold it to Jesse Applegate (of Applegate Trail fame), who in turn sold the land to Charles Drain in 1861. He in turn platted and founded the town and donated 60 acres of nearby land to the Oregon and California Railroad in 1871. From the end of World War II to the present time, Drain's population has remained between 1,000 to 1,200, and the town motto is aptly "Gateway to the Pacific".
17. Whorehouse Meadow
County: Harney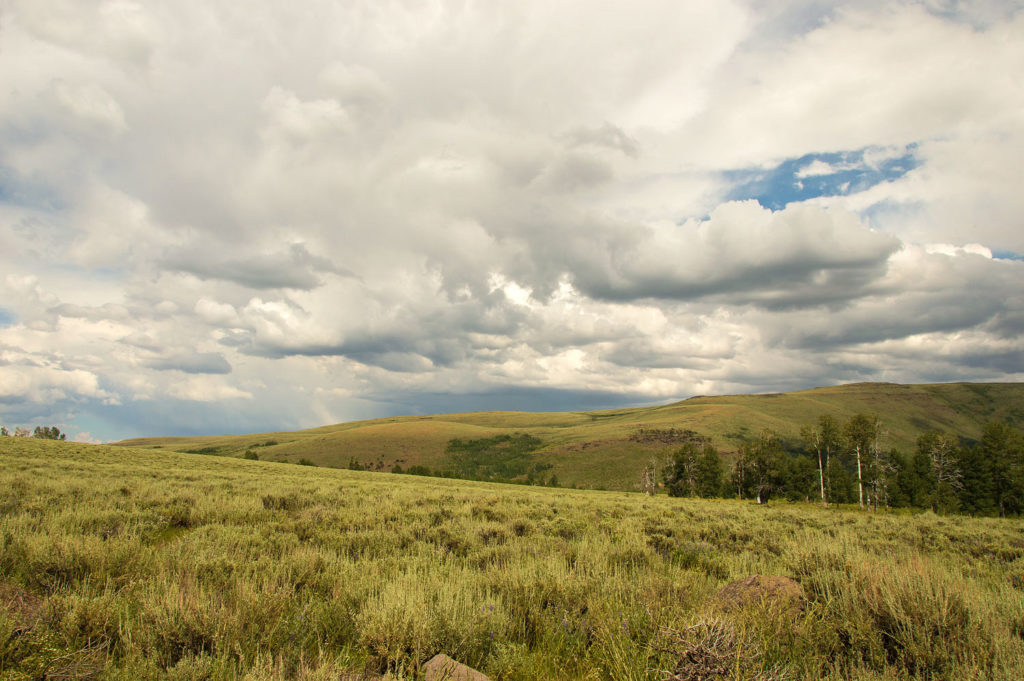 This Harney County area got its name from the "female entrepreneurs" who would set up shop in this meadow to cater to the romantic needs of nearby men tending cattle and sheep. According to Oregon Geographic Names, the Bureau of Land Management issued a recreation map of the area in the 1960s and "in deference to the moralists, substituted a namby-pamby name, Naughty Girl Meadow." Nobody wanted this, and the change was later reversed with the older more colorful name restored.
18. Needy
County: Clackamas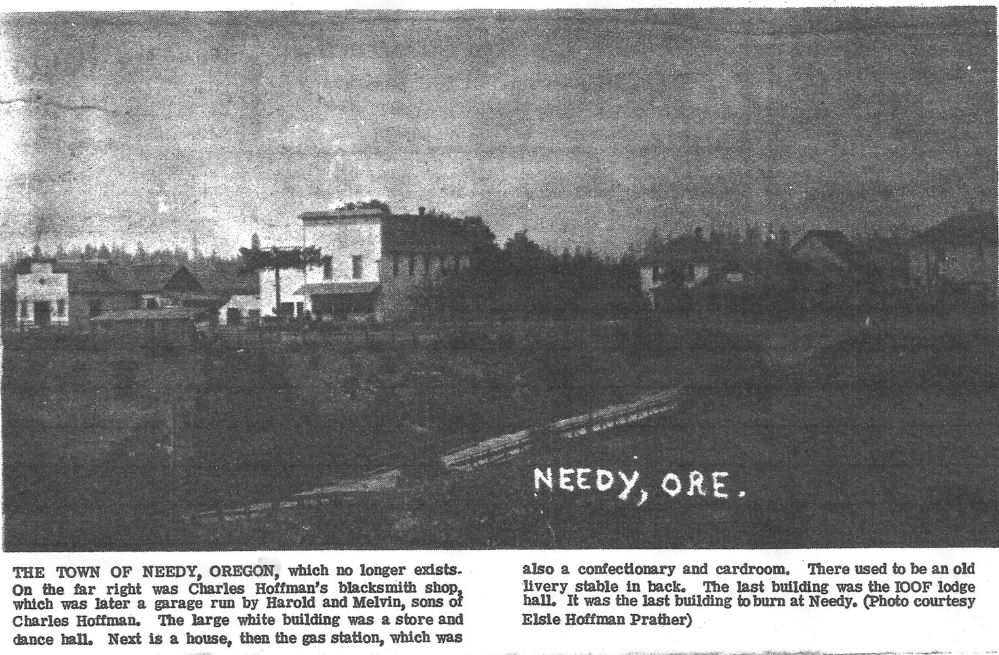 The origin of Needy is somewhat of a depressing one, as pioneer settlers in the area fell on hard times. Previously known as Hardscrabble, the settlers lived in "unfortunate condition", and thus the name Needy stuck. Nothing remains of the townsite today.
19. Funny Town Names: Gouge Eye
County: Harney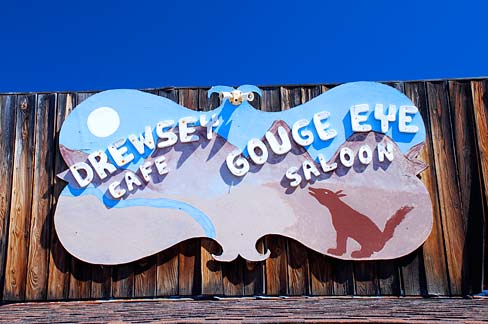 A man named Abner Robbins set up a store in this Harney County place in 1883 and called it Gouge Eye, apparently referring to a "frontier method of settling disputes" that had been used locally. Postal authorities weren't really amused, so Robbins next tried the name "Drusy", but the community later became Drewsey. It remains off of US Hwy. 20, about 45 miles east of Burns with a population of about 18.
20. Funny Town Names: Blitzen
County: Harney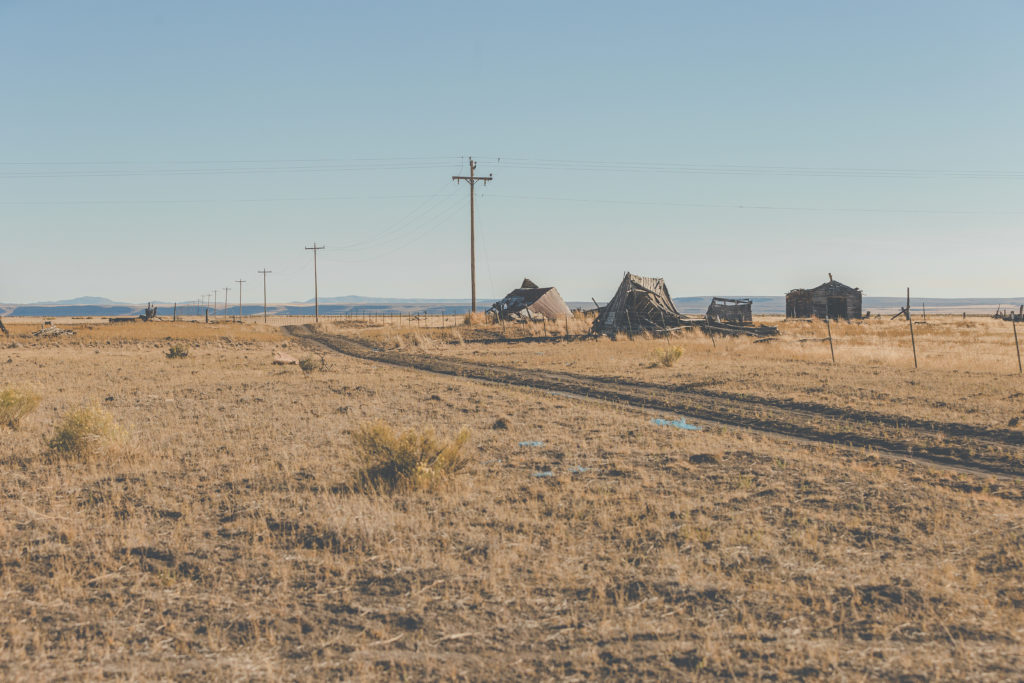 Blitzen is a ghost town in the Catlow Valley of southern Harney County, Oregon, and if you recall one of Santa's reindeer being named Blitzen, you'd be correct. The Donner and Blitzen River (German for "Thunder and Lightning") flows near here and was so named for a thunderstorm that German settlers experienced as they crossed the river. Blitzen thrived until 1924 when there were only three families left and continued to decline to the state it's in today. The Roaring Springs Ranch currently owns the property.