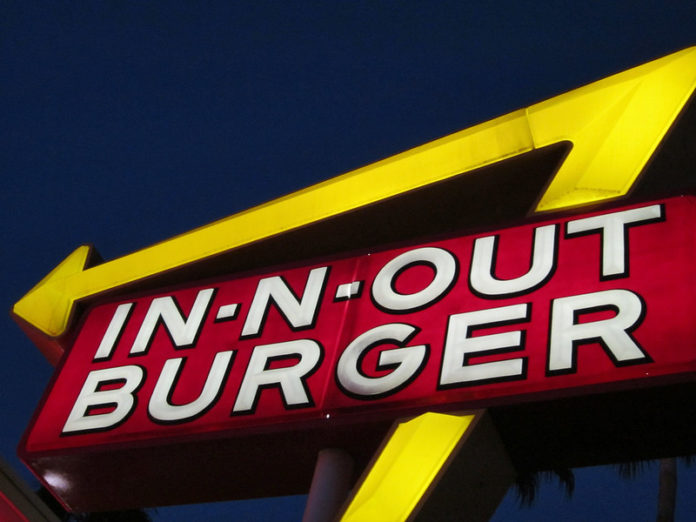 In-N-Out fans in Oregon will be excited to know the popular burger chain is slated to open their doors this Thursday, December 12 in Keizer. In-N-Out Burger was founded in Baldwin Park, California in 1948 by Harry and Esther Snyder, and was not present in Oregon until 2015 when they first opened in Medford. Shortly thereafter, In-N-Out opened their 2nd Oregon location in Grants Pass.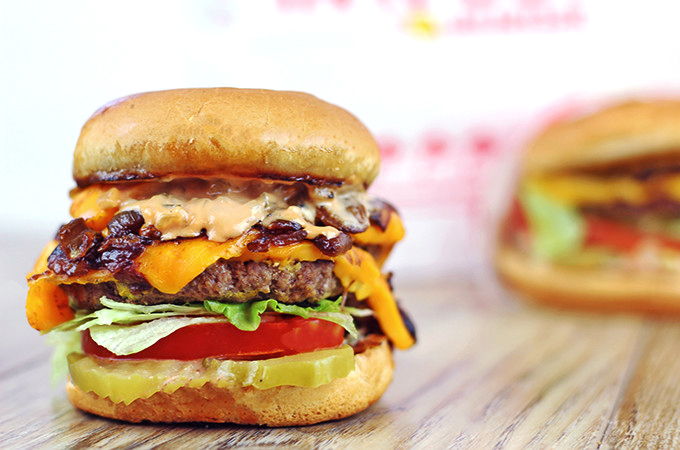 Their simple menu makes for faster service with great food, and has been a huge success over the years. Located at 6280 Keizer Station Boulevard, the drive will be much easier for those who are in Portland and don't want to drive hours to In-N-Out in southern Oregon.
"We are scheduled to open on Thursday December 12th if all goes according to plan," the company wrote in a comment on Facebook. At this time, they have not shared the exact time they plan to open. Everyone and their mamas will be visiting on opening day, so prepare yourself for some crazy wait times as the traffic alone will be insane.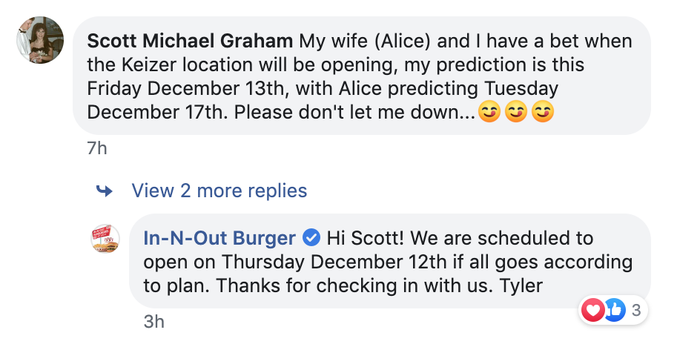 So how does In-N-Out stack up against other popular chains such as Washington-born  Burgerville? Burgerville has around 39 locations and has for many years been a favorite for Oregonians. Known for using local ingredients in their food such as Tillamook Cheddar, and locally grown strawberries in their milkshakes, many will argue In-N-Out doesn't compare.
At the end of the day, I try to avoid fast food as much as possible but I'd say In-N-Out is a decent choice if I had to eat on the go. What are your thoughts on the new location? Let us know in the comments below.
[h/t The Oregonian]