Thursday afternoon lightning storms swept across much of Oregon, causing 140 wildfires. Crews were dispatched to suppress the fires, and are still working to put some of the larger fires out today.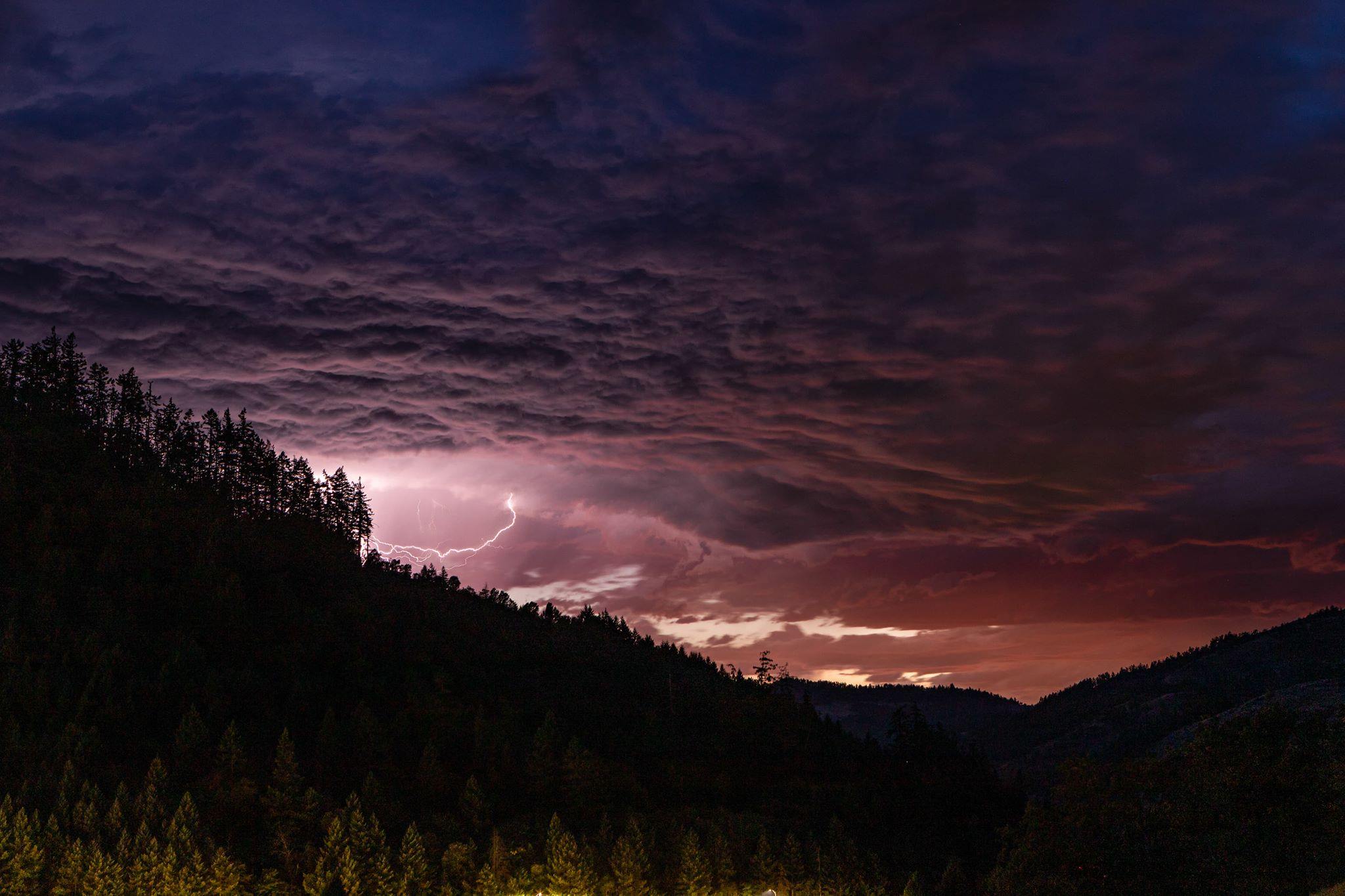 Lightning Adds To Oregon Wildfire Count
Rain that came with the lightning helped suppress most of the fires started on Thursday September 5th, 2019 and kept them small, though some fires grew in size, requiring a greater response from fire suppression teams. One such fire is the Gopher Fire in the Sky Lakes Wilderness in Southern Oregon. The Gopher fire is currently 200 acres and is being fought by 2 crews containing 55 personnel, and 3 helicopters.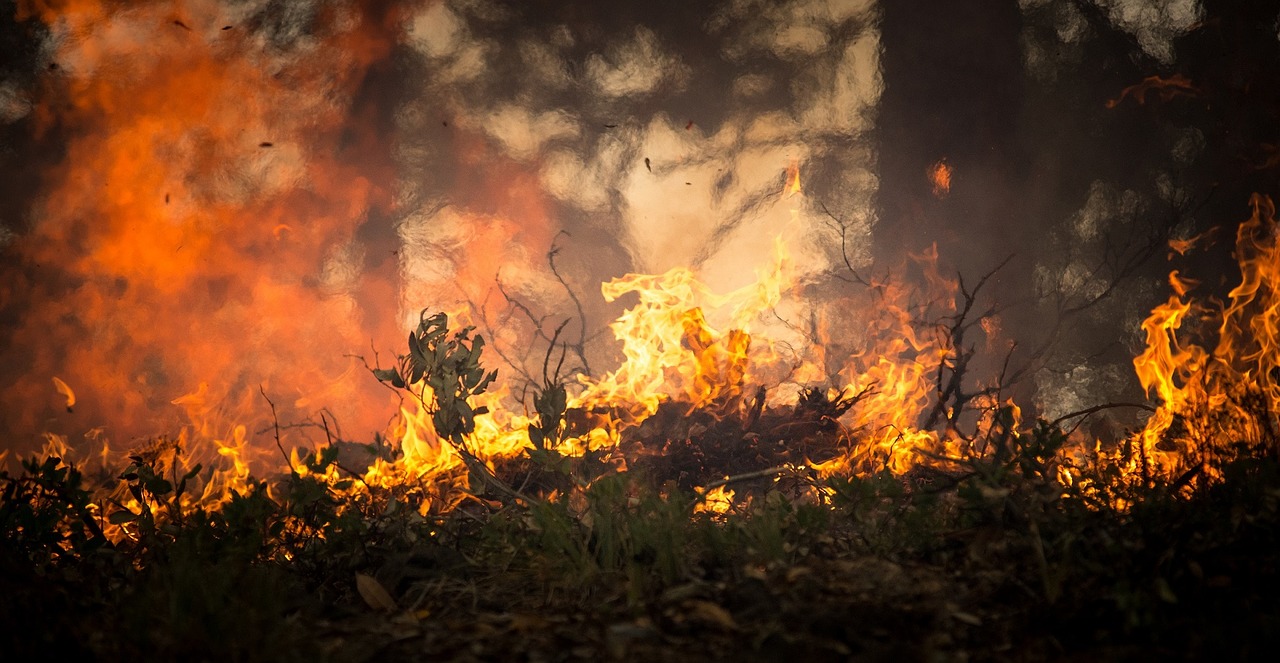 Fire crews across Oregon are still fighting other large fires started in August by lightning, such as the 204 Cow Fire outside Unity Oregon. The 204 Cow fire is currently 9,602 acres and is 72% contained at this time.
Check out this map of current wildfires in Oregon from September 7th 2019 at 2:30 pm.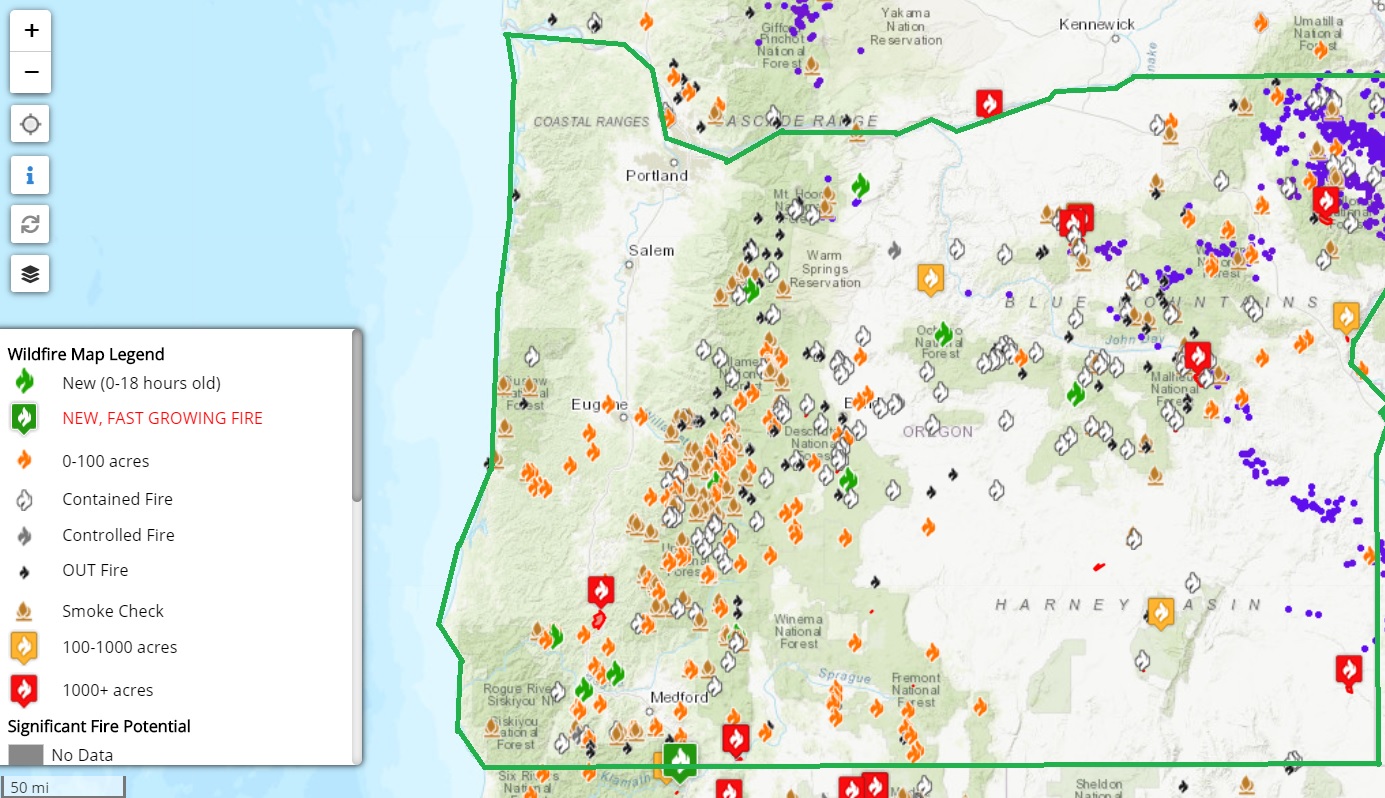 On the map: green flames are fires less than 18 hours old, orange flames are fires under 1,000 acres, and red flames are fires over 1,000 acres. You'll also see purple dots in the eastern part of the state. Those are lightning strikes in the last 24 hours.
Oregon Smoke Forecast
Because of fires started in the last few days and ongoing fires from last month, Wildfire Today released a smoke forecast for Oregon for 6 pm September 7th. This smoke is caused by wildfires and is sitting near the earth's surface. Many people in southern and eastern Oregon woke up this morning to smoke in the air, and people in the areas indicated on the map below may end their day with smoke as well.
Forecast for 6 p.m. MDT September 7, 2019. Vegetation fire smoke near the Earth's surface. This is what affects people and animals in real time. https://t.co/K5VnueQl9y pic.twitter.com/X35ALbJdKf

— Wildfire Today ???? (@wildfiretoday) September 7, 2019
You can keep up to date on the current air quality of your area with the DEQ Air Quality website.
Those wishing to get outdoors and enjoy the last of the warm weather this season should check to be sure that any trails or campgrounds they wish to visit are open, and not affected by wildfires.