Sometimes nothing sounds better than an old-fashion burger and fries. Originally an A&W Drive-In, which closed in the late 1970's alongside other A&W's across Oregon, this building in Bend has been home to the Pilot Butte Drive-In since opening their doors in 1983.
You definitely won't leave hungry, as the nostalgic drive-in is known for their oversized 18 oz Pilot Butte Burger. That's over 1lbs of burger right there folks.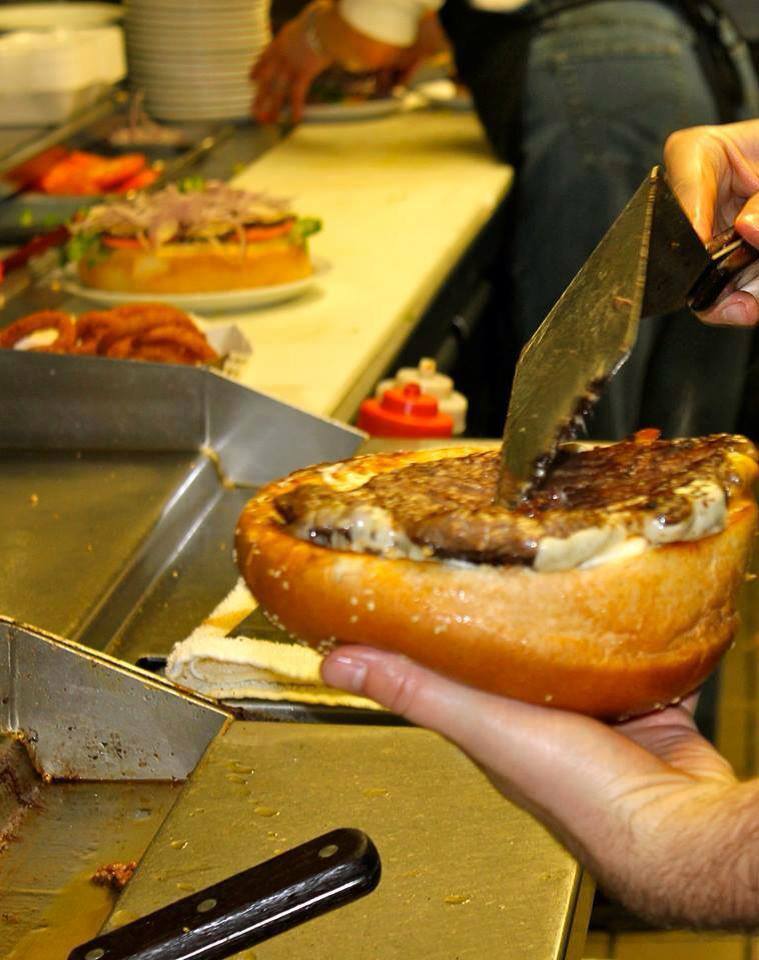 This enormous burger requires a custom-made bun and four slices of cheese just to cover it! In addition, their menu offers 17 different styles of mouthwatering burgers, plus sandwiches, and a complete breakfast menu.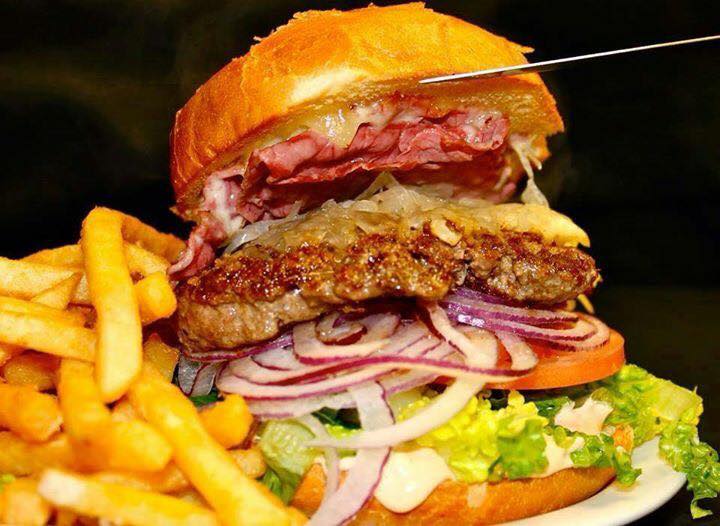 From Central Oregon's tasty craft beers, fish and chips, to milkshakes, and a children's menu, their menu offers something for everyone.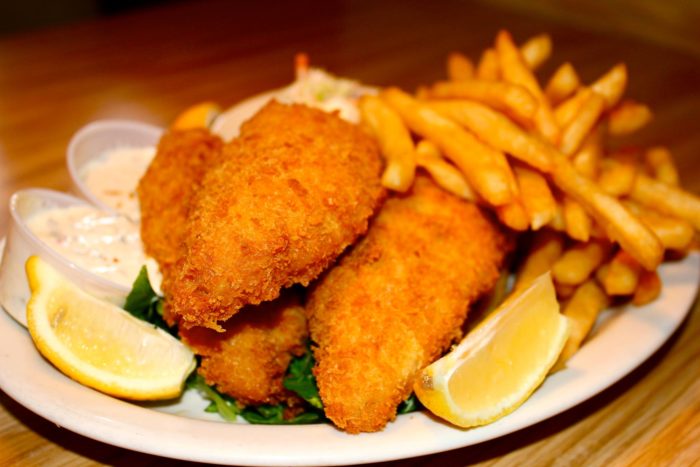 Pilot Butte Drive-In also has a hearty-breakfast menu for those early birds looking to fill up for the day.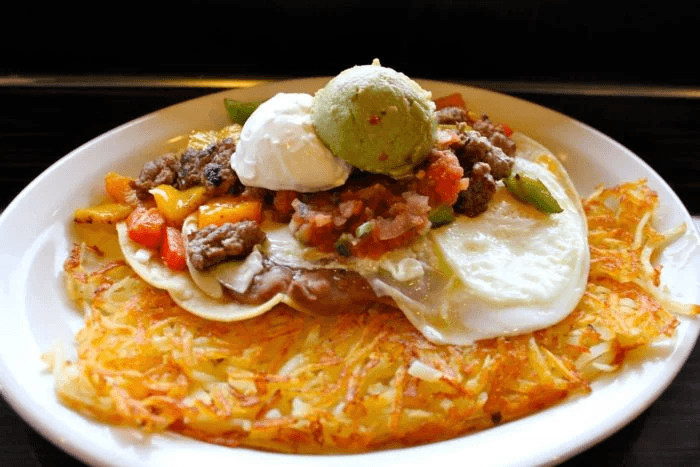 The inside of Pilot Butte Drive-In completes the nostalgic feel with their old-school decor, and an awesome warm fire ring in the middle of the dining room.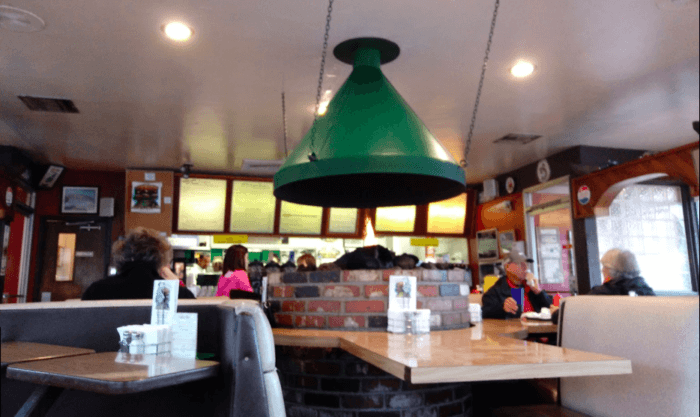 So if you're in the Bend area, and you want to treat yourself, make sure to stop by and see how this awesome burger joint has earned a reputation for some of the best food in town. Afterward, make sure and visit the Pilot Butte just up the road to burn off those extra calories! The view of the Cascade Mountains and Bend is incredible from the top.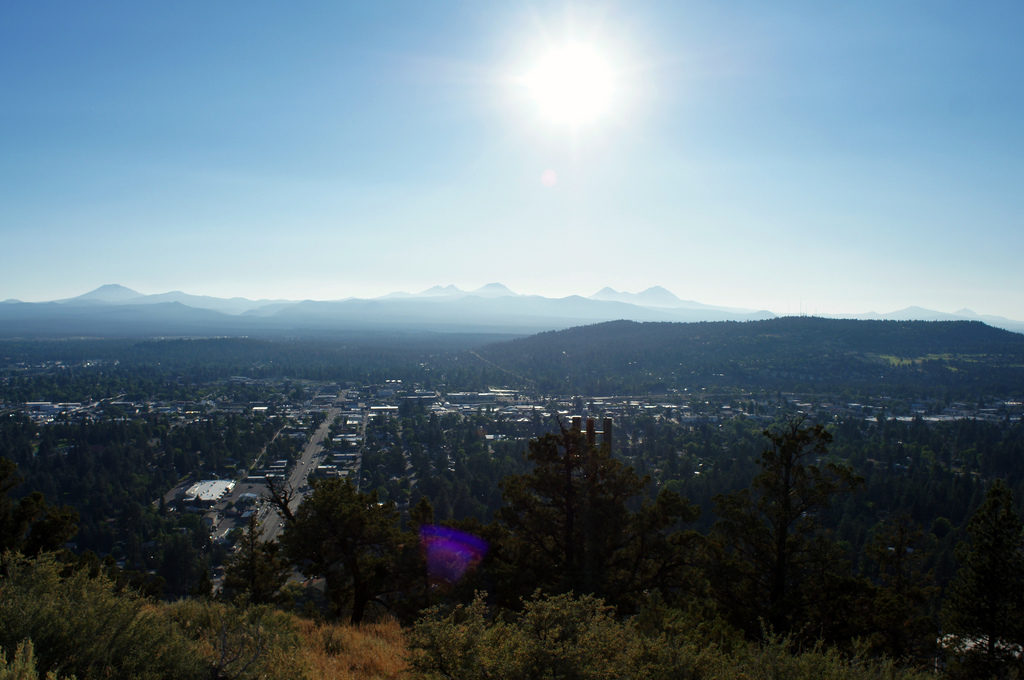 Address: 
917 N.E. Greenwood Ave.
Bend, Oregon 97701
Call (541) 382-2972
Hours of business: 7 days a week from 7:00 AM To 7:00 PM