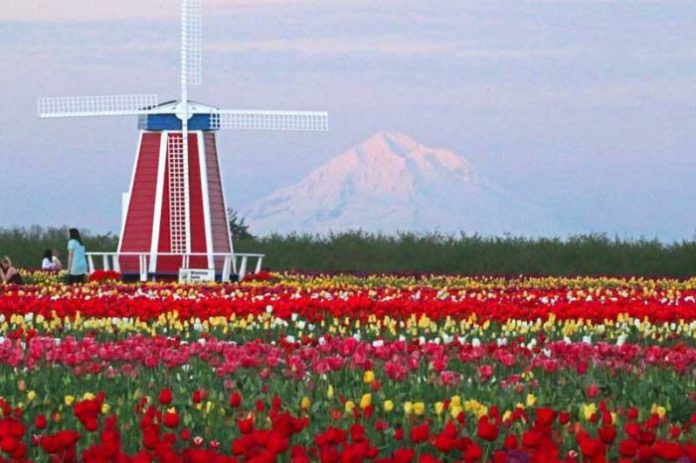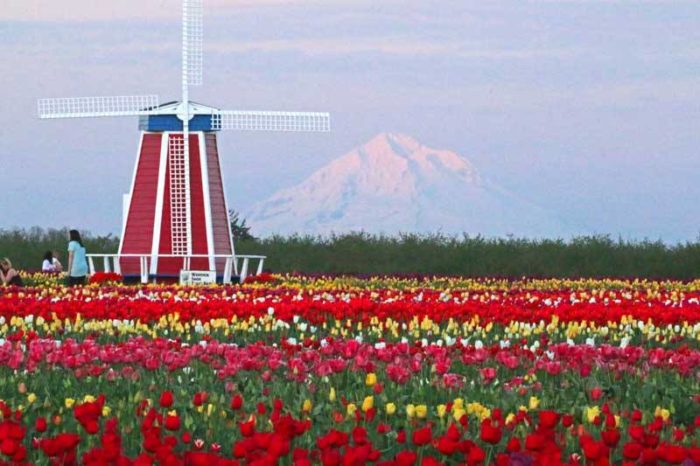 It's known as the Wooden Shoe Tulip Festival, and it happens every spring in Woodburn, Oregon on a 40-acre farm. This breathtaking event is a must-do for anyone living in Oregon or just visiting the beautiful Beaver State. The week-long festival has something for everyone — full of fairytale-esque scenery, hot air balloons, fun and family-friendly games, hay wagon rides, a zip line, and so much more. And not to worry, there is plenty of fun for the adults to as anyone 21 and over can enjoy wine tasting from their Wooden Shoe Vineyards and a wine wagon farm tour.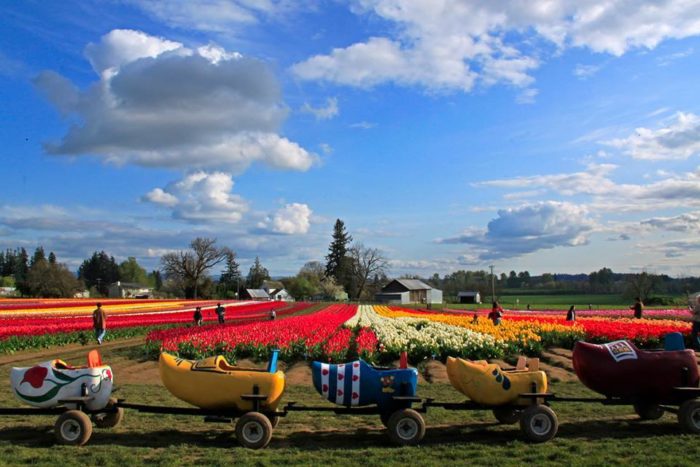 Their family farm was founded in 1950 with the marriage of Ross and Dorothy. The family began growing tulips in 1974, and over the years their hard work put their six children through college, and by the early 1980's they had over 15 acres. in 1983 they started the Wooden Shoe Bulb Company and has since changed their name to the Wooden Shoe Tulip Farm in 2001.
Visitors can enjoy a stroll through their stunning 40-acre farm, and the farm is also pet-friendly as dogs are allowed to come on leashes.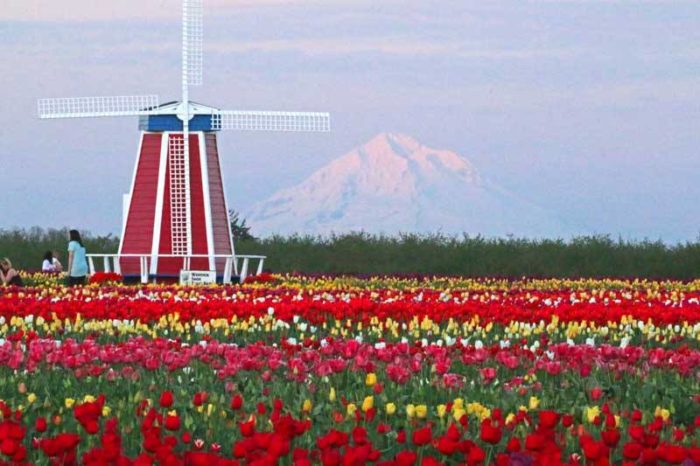 The activity times vary during the week and on weekends, and the festival goes each day from 9am to 6pm. We suggest trying to make it on a sunny day, as you will get to see gorgeous hot air balloons take off from the farm.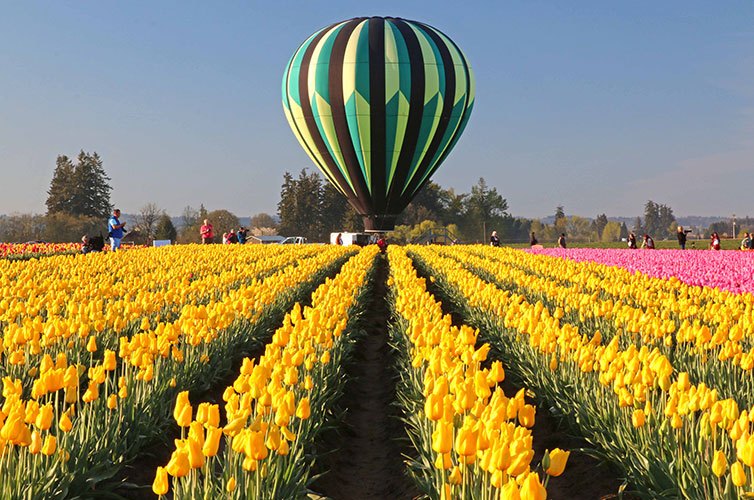 If you'd like more info on how to book a ride on one, hit the link here.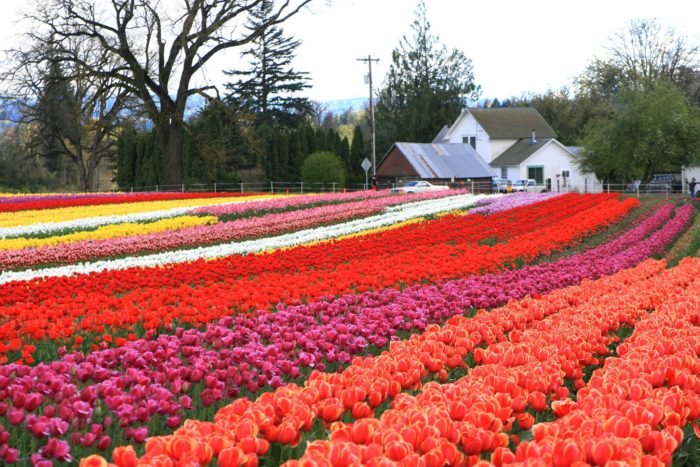 There is truly nothing like this enchanting festival, as you will enjoy the gorgeous colors in their tulip field in the spring backed by Mt. Hood as you breathe in the fresh country air. If you're coming from Portland you are looking at about a 45 minute drive, and 30 minutes from Salem.
You will find the Wooden Shoe Tulip Farm at 33814 S. Meridian Rd, in Woodburn, Oregon. The event runs March 23rd through April 30th, 2018. Tickets will run you about $5 each for visitors over the age of 13, hit the link here to find out more.
For questions feel free to call them at 1-800-711-2006, 503-634-2243 or email [email protected]