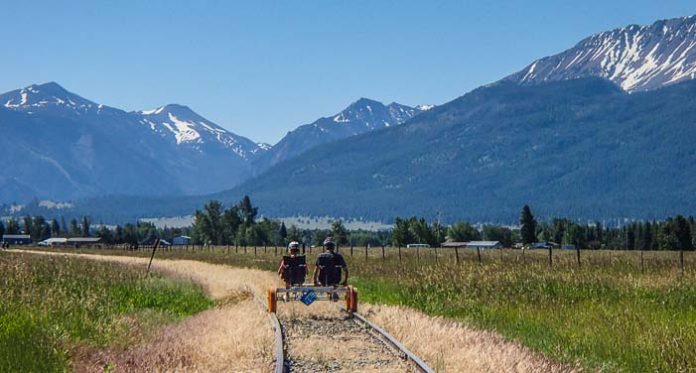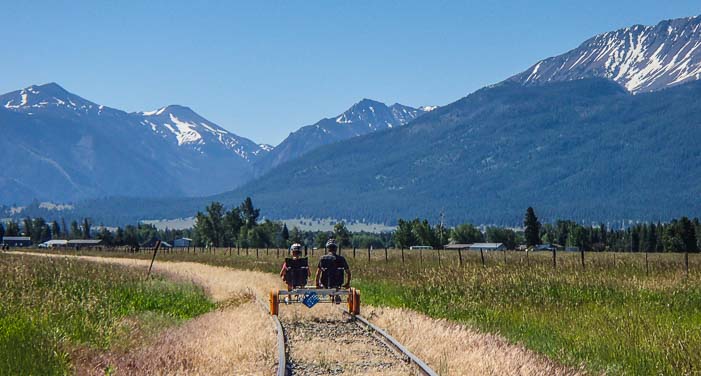 If you haven't heard about it already, this pedal-powered ride is grabbing the attention of Oregonians everywhere. The idea was spawned by two entrepreneurial bicycle enthusiasts, but this isn't exactly a bike — and it's not quite a railroad car either.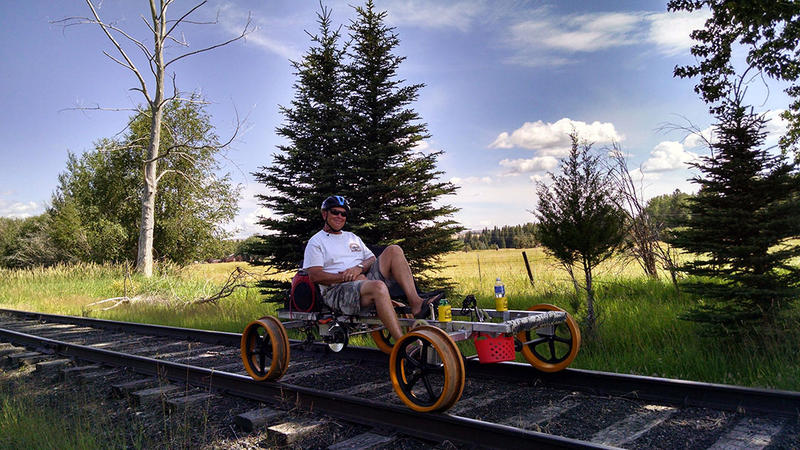 Joseph Branch Railriders co-owner Kim Metlen demonstrates pedaling a Railrider.
JBRAILRIDERS.COM
Oregon Coast Railriders is behind this unique four-wheeled, pedal-powered vehicle which you can cruise through Joseph, Oregon. Joseph is located at the base of the Wallowa Mountains, and riders will enjoy breathtaking views of the Eagle Cap Wilderness, farmlands, wildflowers and more on the 12-mile round trip to Enterprise and back.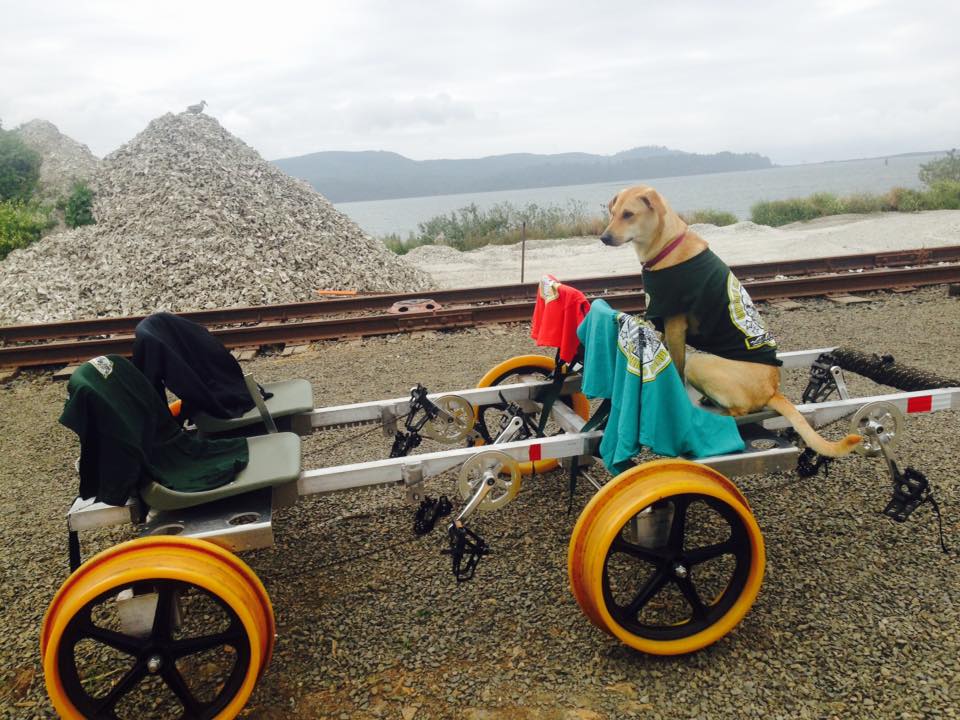 A northeast Oregon couple, Kim and Anita Metlen started offering railbike tours in Wallowa County back in 2014, on an inactive rail line. Prior to Oregon Coast Railriders, they owned and operated Mountainworks Bike Shop in La Grande for several years.
Their idea was riding a bicycle along the railroad, and with the help of local manufacturing companies Kim designed and fabricated the rail units, which were first tested on the rail line in 2013.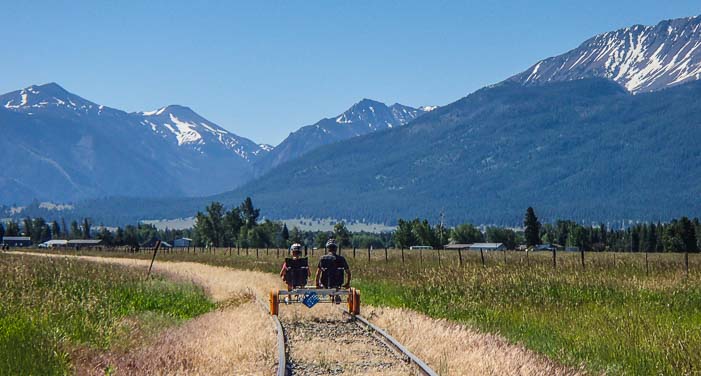 And the ride isn't just in Joseph, now you can also pedal through a gorgeous stretch in Tillamook County.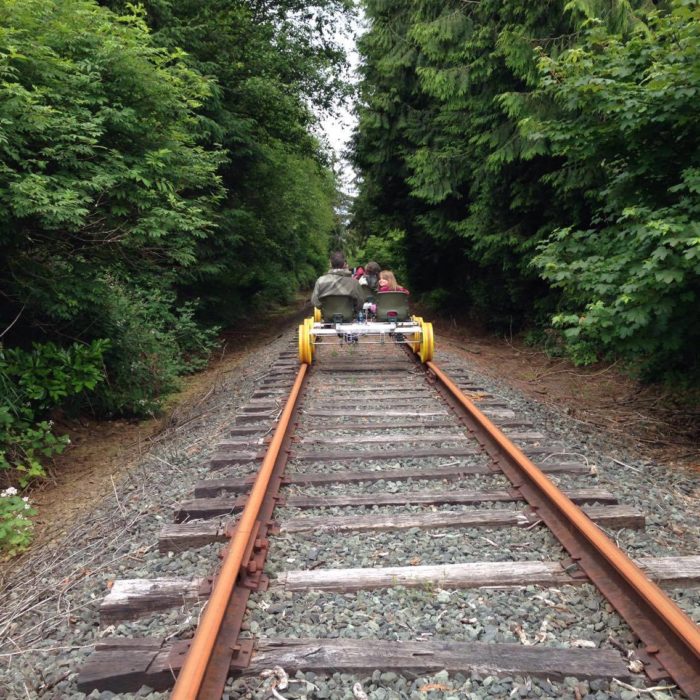 If you are looking to get some exercise or just a fun weekend getaway with the family, you will certainly not be disappointed as you get to cruise where cars do not go in Oregon. The 11-mile excursion beginning in Bay City should take around two hours round trip.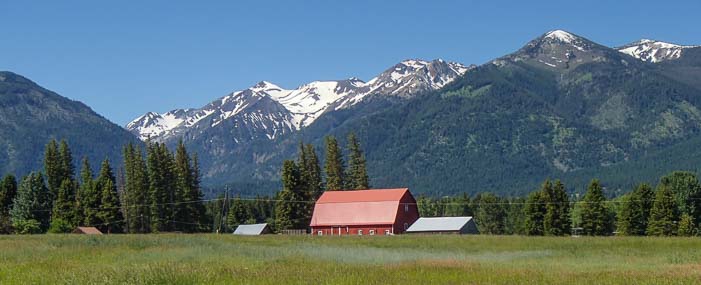 You may even be lucky enough to catch some wildlife on your trip.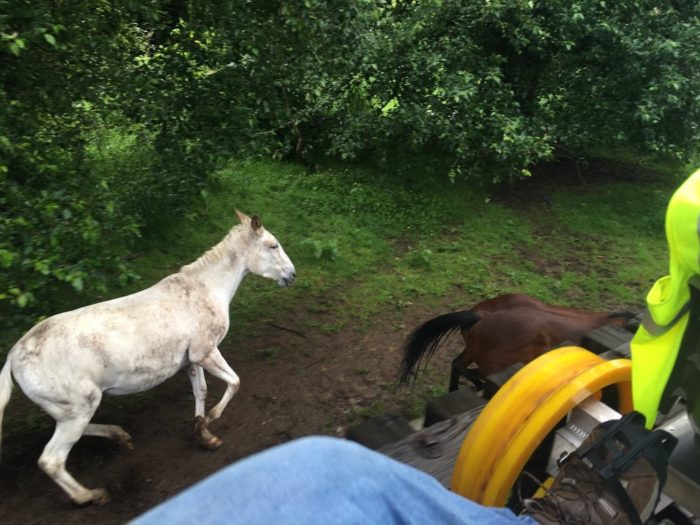 Travel writers Mark and Emily Fagan visited Joseph and did a whole write-up on their awesome experience, which you can read at their blog, Roads Less Traveled.
You can book your reservation here. You will be able to buy tickets at the departure points as well.