Hold on to your flannel, Portland! The City of Roses is about to rock harder than the 90's because Green Day is bringing their explosive energy to Providence Park next September! That's right, you're not dreaming – for the first time in nearly two decades, concerts are back at our beloved stadium with a lineup that'll knock your socks off.
BREAKING: "Saviors Tour" Descends Upon Portland!
Just when you thought Portland's music scene couldn't get any cooler, the punk rock legends of Green Day have announced their landing at Providence Park. And they're not coming alone – they're bringing a posse of rock royalty. Get ready to scream your heart out as The Smashing Pumpkins, Rancid, and the fresh rebel sounds of The Linda Lindas share the stage in what's shaping up to be the concert of the decade.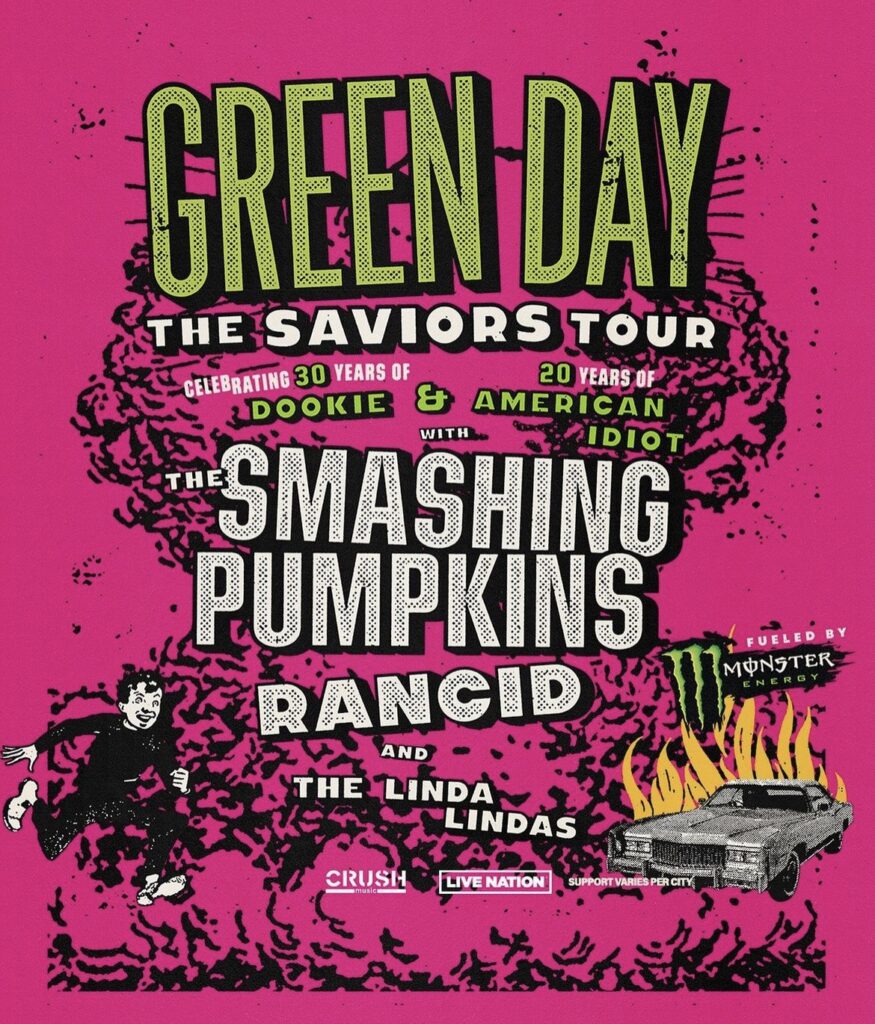 Echoes of "Dookie" and "American Idiot" – Celebrating 30 Years of Punk Mastery
Dust off your old CDs and practice those lyrics, because this tour is also a massive nod to the anthems of your youth. That's right, Green Day's "Saviors Tour" is a headbang-inducing tribute to the 30th anniversary of "Dookie" and the 20th anniversary of "American Idiot." These albums didn't just define a generation; they blasted through speakers around the world, and now they're set to shake the very foundations of Providence Park.
Upcoming Inferno of Beats at Providence Park
Circle September 24, 2024 on your calendars in permanent ink, folks! This monumental lineup is not just a follow-up – it's a full-on rock revival after the Foo Fighters set the stage ablaze with their own gig on August 16. Can you handle this much rock? We think so.
A Stadium Steeped in Musical Lore
Providence Park isn't just another venue; it's a hallowed ground that's echoed with the chords of legends. Since Elvis Presley brought the house down in 1957, the stadium has been a witness to the sonic majesty of The Beach Boys, the poetic strums of Bob Dylan, the electric charisma of David Bowie, the soulful twang of Johnny Cash, the guitar gods of Van Halen, the heartfelt harmonies of Sheryl Crow, and the anthemic roars of Def Leppard.
So, Portland, are you ready to add your voice to the chorus of history? Grab your tickets, lace up your Converse, and prepare for an epic night where the spirit of rock will resonate through the pines and the Portland skyline.
Stay tuned to our blog for more updates on what's shaping up to be the biggest rock revival Portland has seen in a generation. Tickets are expected go on sale Friday November 10th at 10am.
Don't forget to check out Green Days new video, that dropped literally a couple hours ago!