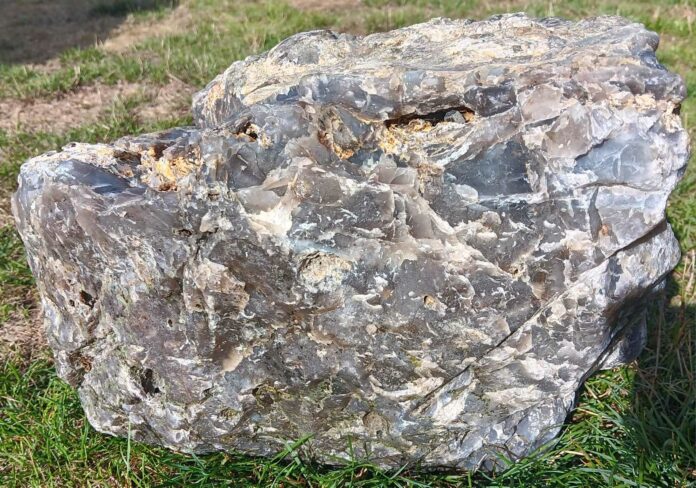 Nestled in Oregon, Tillamook County paints a picturesque canvas of rugged coastlines, dense forests, and meandering rivers. It's a haven for nature lovers and adventurers alike. For some, it's about the tranquil beauty, and for others, it's about the joy of discovery. On one such September day in 2023, amidst the serene beauty of Tillamook County, Jesse Creswell's persistence as a rockhound led to a find that would become the talk of the town.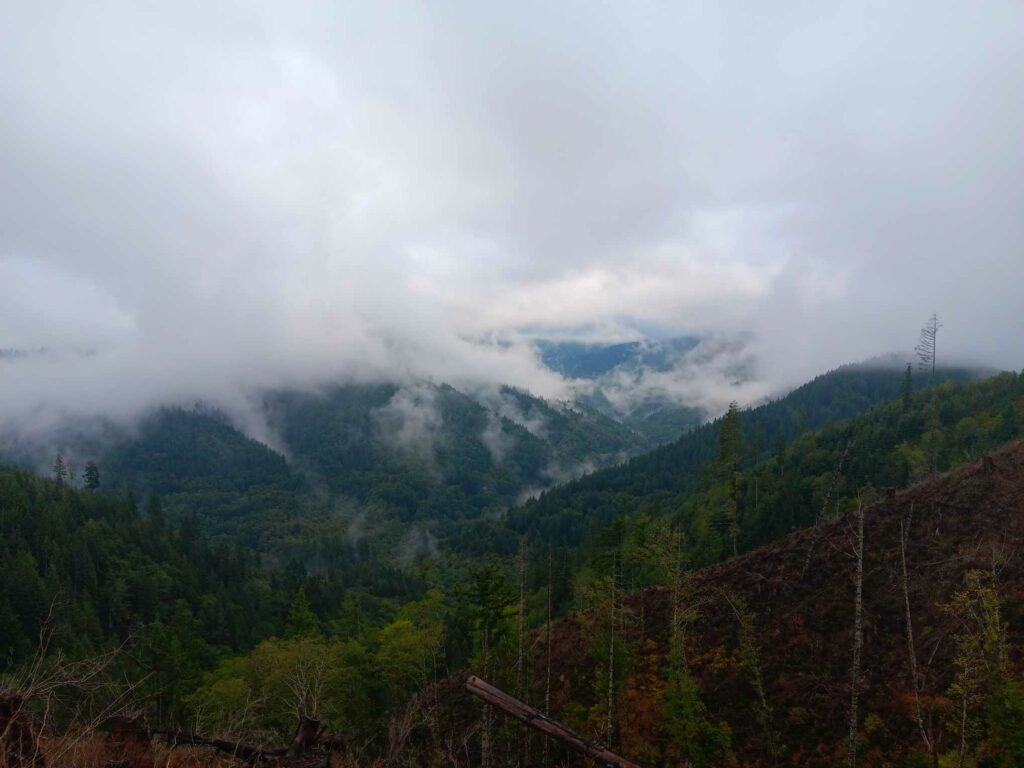 On September 3rd, in the hidden crevices of Tillamook County's landscape, an exciting tale of adventure began to unfold. Alongside his friend, Joel Groth, Jesse embarked on what he thought would be a routine rockhounding trip. However, Jesse, protective and respectful of their secret spots, wishes to keep the exact location of their find private for obvious reasons. But what he didn't anticipate was stumbling upon a massive agate weighing an astonishing 60.4 lbs.
Sign up for monthly emails full of local travel inspiration and fun trip ideas. In each newsletter we'll share upcoming events, new things to do, hot dining spots and great travel ideas.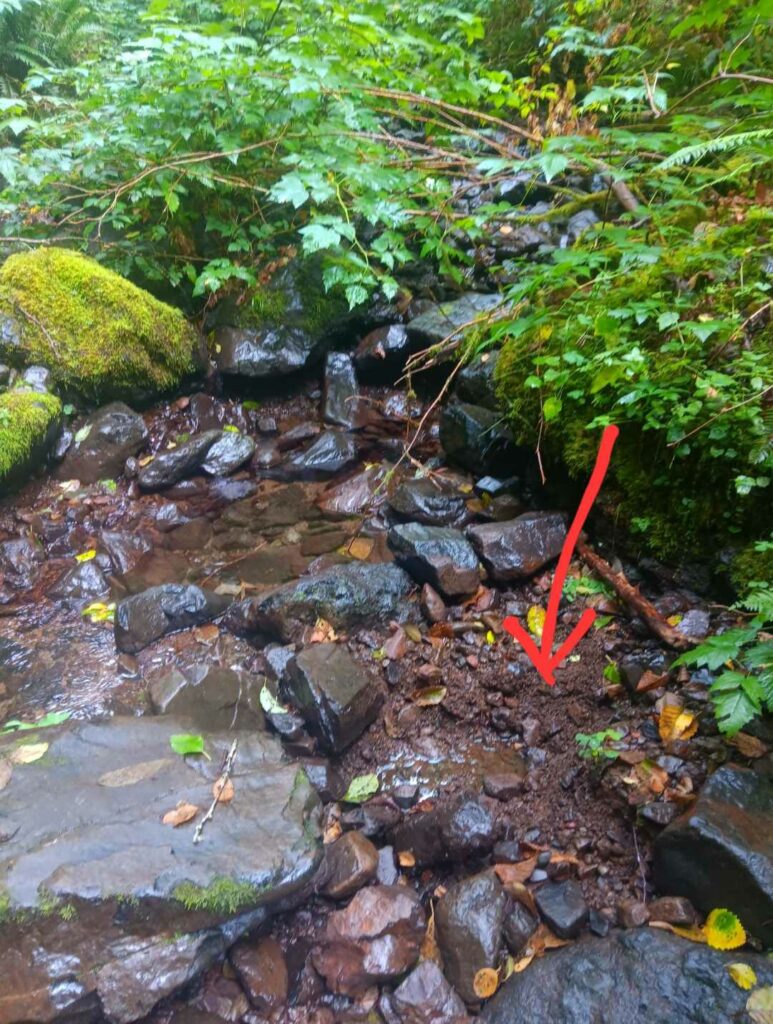 Their journey was a true test of endurance and determination. Navigating a steep descent, they took to an animal trail to switch back down. The challenges of Tillamook County are diverse, from navigating 1.5 miles of slippery rocks, dodging log jams, to wrestling through thorny Salmonberry bushes.
Reflecting on the moment of discovery, Jesse says, "We had come across a few decent finds, but nothing that stood out quite like the behemoth agate protruding from the ground." The joy of the find, however, was accompanied by the realization of the journey back. With the 60lb agate carefully packed, every step was a testament to their passion and tenacity.
RELATED: Agate Hunting 101 – A Beach Guide to Finding Oregon's Best Hidden Gemstones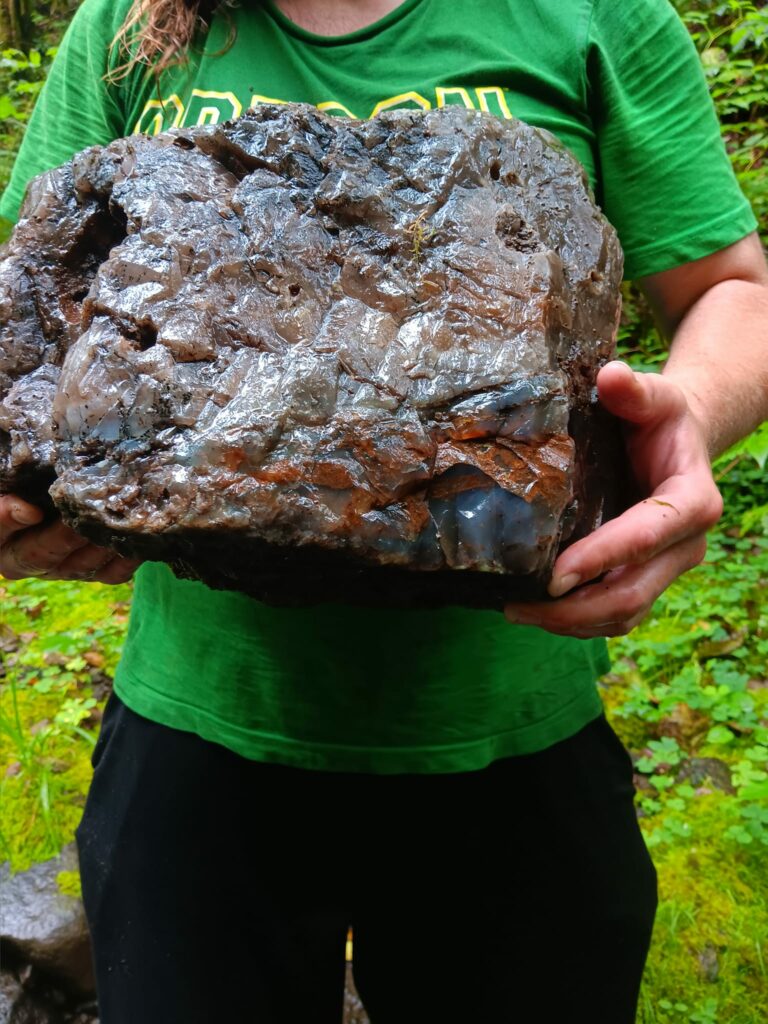 This isn't just a one-off tale of discovery for Jesse. Having been captivated by rocks since his early years, this passion has beautifully manifested into "Rock'N'Oregon." Co-founded with his partner, Eva Penor, shortly after the birth of their daughter, Rock'N'Oregon has grown into a venture that transforms these natural marvels into exquisite jewelry. Hit the link here to make sure and follow them on Facebook.
Today, under Jesse's leadership, the brand not only showcases pieces from his personal discoveries but also treasures sourced globally. "Starting Rock'N'Oregon and watching it grow has been a joy every step of the way," Jesse shares with pride.
RELATED: Best Public Sites For Rockhounding in Oregon
Rock'N'Oregon isn't just limited to the confines of Tillamook. Its unique offerings, under the keen eye of Jesse Creswell, can be explored on Facebook and at various Oregon events.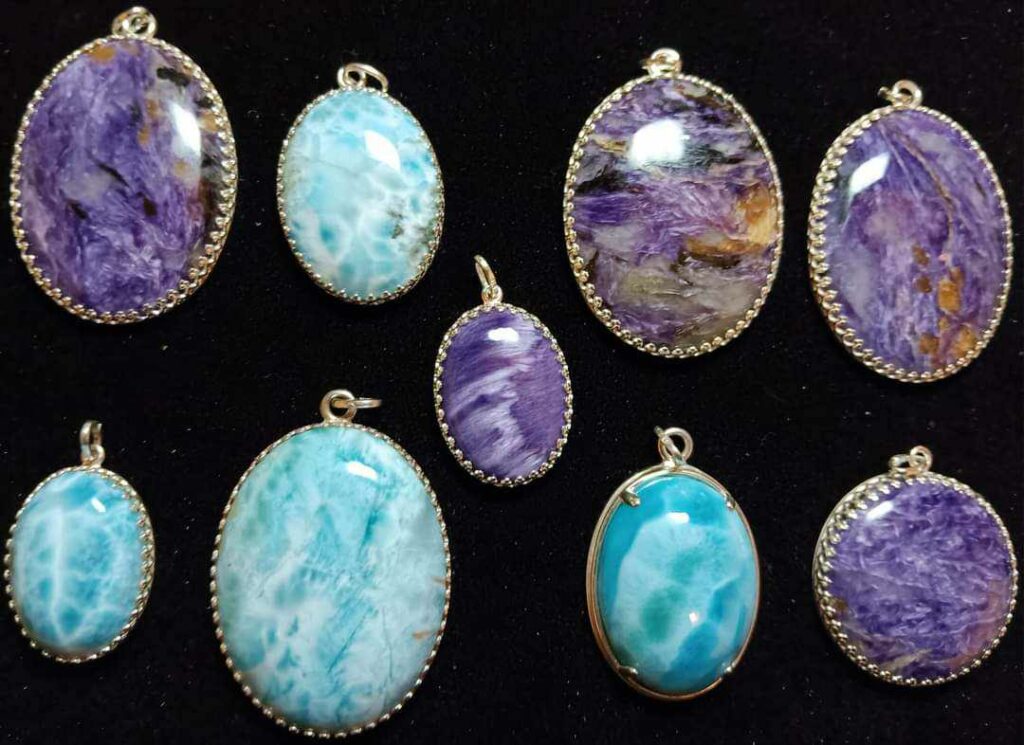 Tillamook County, with its majestic beauty, always promises tales of discovery. And on that September day, it delivered yet another. For Jesse Creswell, the force behind Rock'N'Oregon, every rock holds a story, every piece narrates a journey, and through his venture, he ensures these stories resonate far and wide.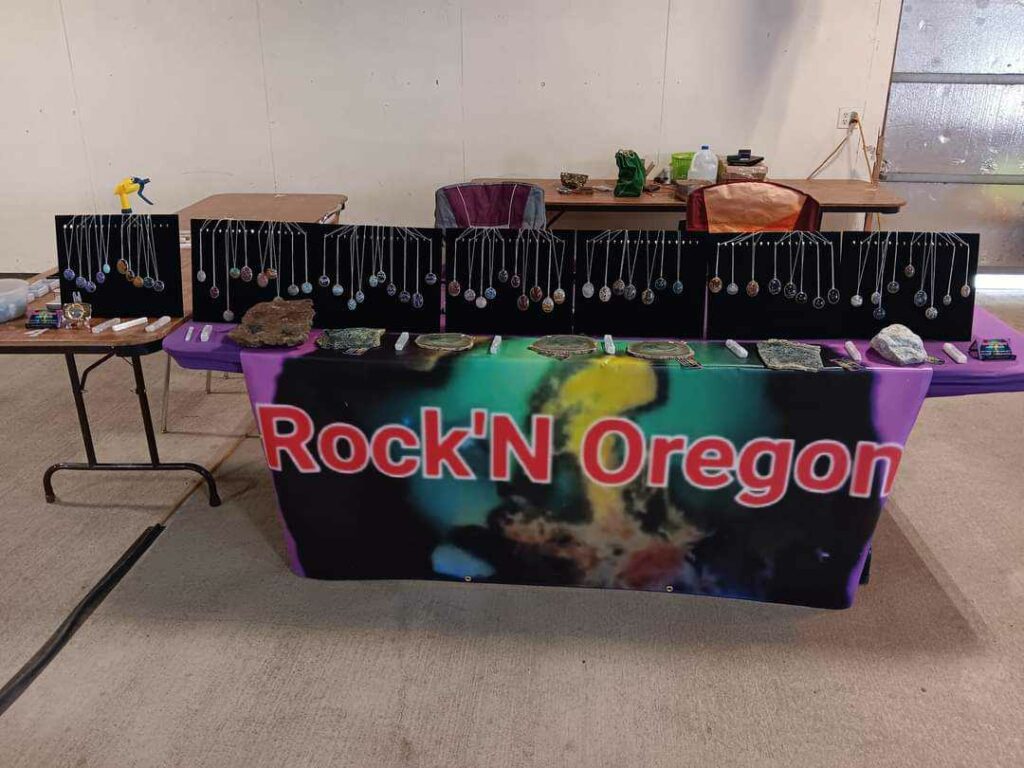 For those eager to witness this marvel firsthand, there's good news on the horizon. The colossal 60lb agate will be proudly showcased at the Rock'N'Oregon booth during the Tillamook Farmers Market this upcoming Saturday. Enthusiasts and curious visitors alike can head over between 9 am and 2 pm to admire the splendor of this incredible find and delve a bit deeper into Oregon's rich geological offerings.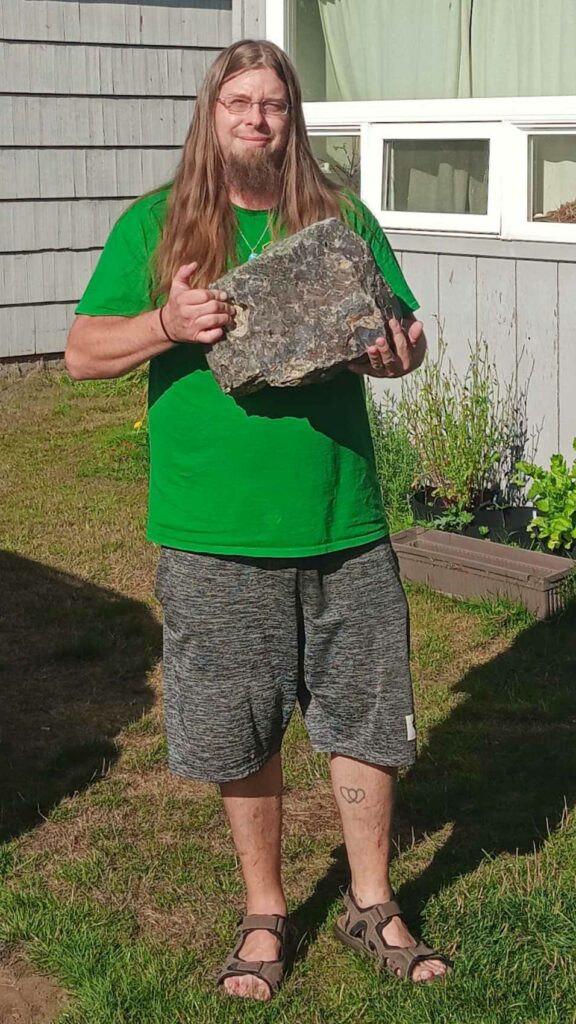 Head over to Rock'N' Oregon's official website here to learn more.