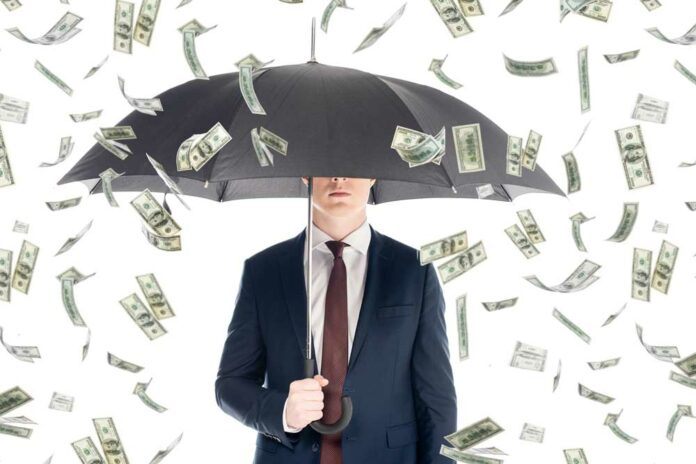 So, get this: a dude decided to go all-out and turn a boring freeway into a wild cash party! It was like an adult piñata fiesta, but with money flying everywhere instead of candy. Talk about making it rain! The individual responsible for the financial frenzy, Collin Davis McCarthy, 38, made it rain on the residents of Eugene with a cascade of cash on Tuesday.
The Oregon State Police reported that on April 11 at approximately 7:23 p.m., officers were dispatched to Interstate 5 near milepost 192, just south of Eugene, following a report of an individual throwing money from a moving vehicle.
McCarthy told the police that he was simply "blessing others with gifts of money" and, oh boy, did people get blessed! Dozens of eager treasure hunters, armed with flashlights and a nose for free cash, swarmed the sides of I-5 to scoop up the valuable green confetti.
One unidentified lady, delighted by her fortune, exclaimed, "It's hundred-dollar bills floating around, and I'm like: 'What!?' So my boyfriend and I decided to go one way, he goes the other way and so far I've found 300 dollars!"
But not everyone was amused. McCarthy's family, now accusing him of draining their joint bank account for this lavish stunt, is left high and dry. In a cruel twist of fate, they're left begging the lucky cash scavengers to return their newfound wealth to the Oregon State Police.
Police, however, find themselves in a pickle. Since the account is shared, McCarthy's withdrawal is technically kosher, leaving his family in a pickle of their own. Oregon State Police Officer Jim Andrews sagely advised people to create a secondary bank account in such cases.
As for McCarthy's wild cash-spreading adventure, he claims to have tossed out a cool $200,000. Authorities, though, believe the amount was much lower. Whatever the sum, it was all snatched up within an hour!
Despite the dangers his stunt posed to traffic and pedestrians, McCarthy faced no charges. His family, however, might need to have a serious chat with this cash-tossing bandit about the true meaning of sharing. And for the rest of us, it's back to daydreaming about a rain of hundred-dollar bills.