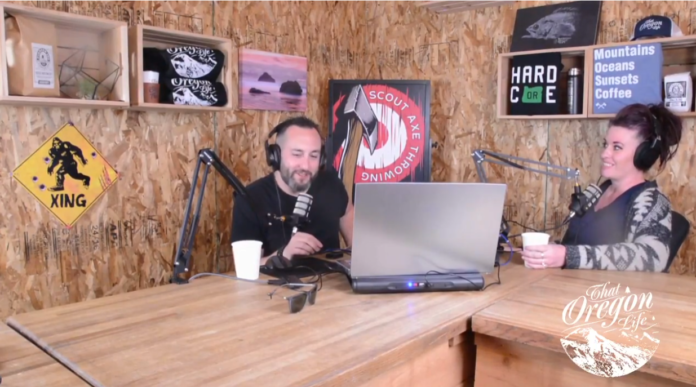 I can remember the first time a friend of mine told me we should do a podcast on That Oregon Life. That was around 5 years ago… And while I have always wanted to do one for the brand, I simply just hadn't got to it yet. Until now!
I could not be more excited to announce we officially launched our first video podcast yesterday, April 20. I sat down with my lovely girlfriend and amazing photographer, Danielle Denham, and we discussed everything from Axe throwing at Scout Northwest in Lincoln City, to the Pelican Brewery we finally had a chance to try in Pacific City recently.
So stay tuned, as we will be featuring a lot of interesting people from all over Oregon. We love supporting local businesses in Oregon too, and plan to feature many in the near future! So make sure and drop me a line if you are interested in being a guest on our podcast. Shoot me an email at [email protected] and I will get back to you right away.
Make sure and follow us on Youtube, and see our first podcast for yourself below here. Also worth mentioning, if you'd like to sign up for our free email newsletter and haven't already, click here to enter your info today. Hope you all are having a great week!