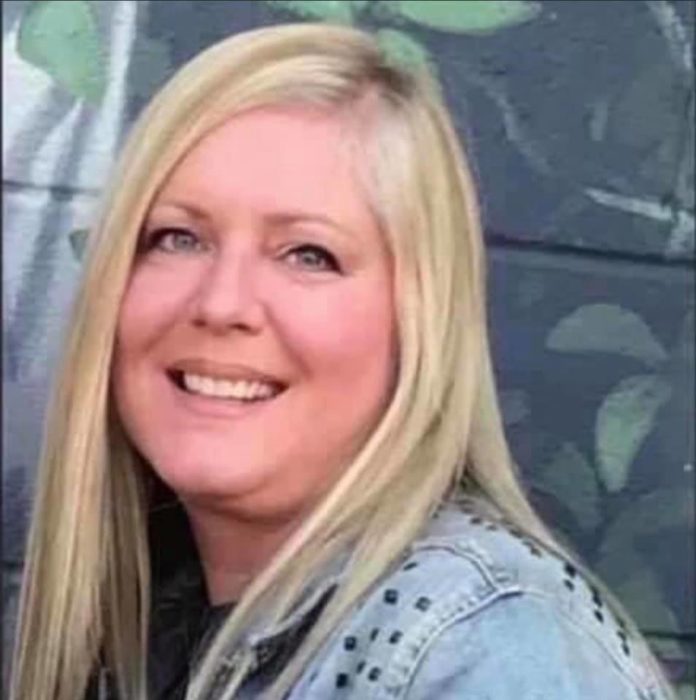 45-Year-Old Fauna Frey has been missing since Sunday, June 28, 2020 with no clue as to her current whereabouts. The family has set up an anonymous tip line at 541-359-5638 and email address, [email protected] for anyone who has any leads for her family and law enforcement.
She is described as a caucasian woman, 5'6″, 135-150 pounds, with blue eyes and blonde hair in her mid 40's. She has a tattoo on her back and was last seen wearing a neon green and purple pullover, capri pants, and a dark t-shirt. At the time of her disappearance, Frey was driving a dark blue 2000 Jeep Grand Cherokee. It has been confirmed that she picked up a hitchhiker the day she went missing, but that person has been found and interviewed by police.
Sign up for monthly emails full of local travel inspiration and fun trip ideas. In each newsletter we'll share upcoming events, new things to do, hot dining spots and great travel ideas.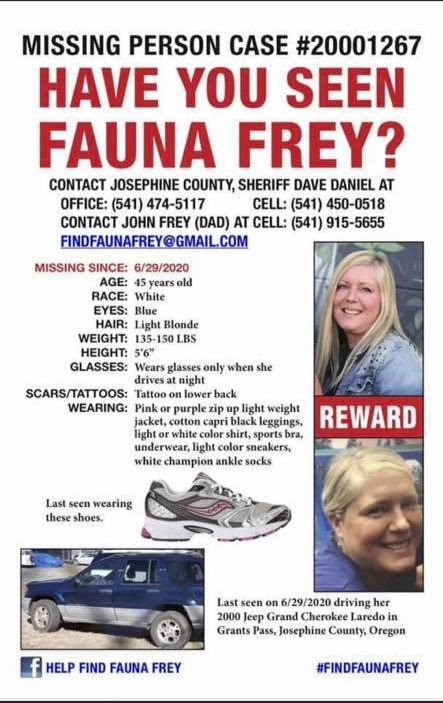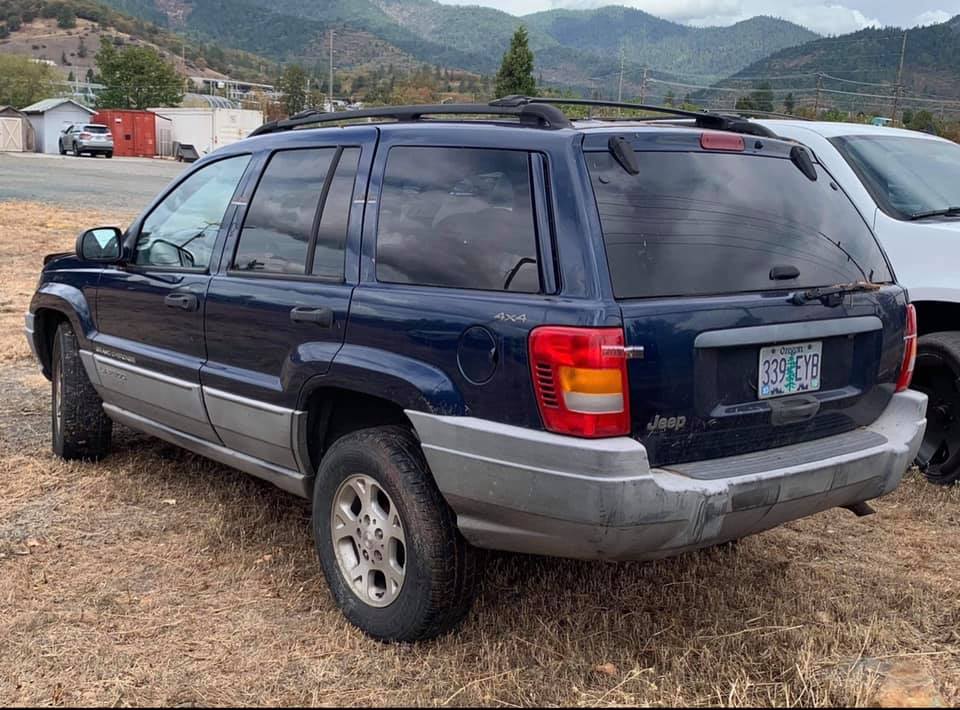 On September 23, 2020, Frey's missing Jeep was found on Reuben Mountain Road a few miles past Grave Creek Boat Landing in Josephine County. Although an extensive search was performed in the area, no new clues came to light, and cadaver dogs turned up no additional leads. Based on the investigation, it is believed Frey's vehicle was parked at the location for at least a month if not longer. Frustratingly, DNA evidence and fingerprints taken from the Jeep are still waiting to be processed. State police informed Frey's father that the evidence collected inside the car is put at the end of a long list due to there being "no evidence a crime has been committed".
"I've searched half the state of Oregon," Fauna's distraught father, John Frey, told Dateline NBC in an interview. "We're at a standstill and don't know where to go from here. We just want her home safe."
Fauna Frey's brother passed away on June 19, 2020, leaving his grieving sister behind. John Frey told Dateline NBC that on June 27, Fauna drove her dark blue 2000 Jeep Grand Cherokee from their home in Dexter to Grants Pass, Oregon, to give some of her brother's belongings to a friend of his. Fauna left her laptop and cell phone behind. The following is a timeline of events as taken from the Help Find Fauna Frey Facebook Group:

6/27/20
That evening Fauna drives her Jeep from Dexter, OR towards Grant Pass, OR. She spends the night in her car at an unknown location. She does not bring any clothes.
6/28/20
10:08am Fauna stops at Creswell 76 Station, $20 purchase
11:40am Fauna picks up chicken strips for **** dog. We believe she stopped at the Wolf Creek Store and bought them there.
11:45am Fauna stops at **** house in Wolf Creek. Spends 30 minutes with ****. **** provided Fauna an address via DEX to XXX Onion Mountain Rd.
??? Picks up hitchhiker NOT SURE WHAT TIME took her to Fish Hatchery Rd (takes 31 min to get to gas station in Cave Junction)
7:04pm Cave Junction Chevron $25 Purchase
7:45pm checked into Super 8 hotel
>8:00pm approx. called her dad John at home
8:30pm approx. goes to Fred Meyers purchased ($138.28):
socks
VO5 shampoo
Pantene conditioner
2 Burt's Bees
deli sandwich
1 bag of potato chips
some active wear clothing
2 cans of Fosters Beer
Fred Meyer video footage captures her walking to her car wearing a neon green and purple pull over. (It is confirmed Fauna arrived back to her room at the Super 8 after her shopping trip alone).
6/29/20
8:35am Video showed Fauna leaving hotel room and Super 8 in Grants Pass
11:44am $200 cash withdrawal from Umpqua Bank in Rogue River
12:36pm Big 5 purchased ($250.77):
​​3 pack of palm held flashlights
​​Lantern
​​Capris
​​Tennis shoes​
Sports bra
2:35pm Fauna made a reservation at Weasku Inn Reservations system
3:39pm Gooseberries purchase ($56.61):
​​10 tuna packs
3 cans of iced coffee
​​1 smoothie
No other banking activity
Fauna never arrived for her reservation at Weasku Inn and has not been heard from since. There has been no additional activity on her bank account or credit card.
Please call the Josephine County Sheriffs Office at 541-474-5117 if you have any information regarding this case. Our prayers go out to Fauna's family and friends during this very difficult time.