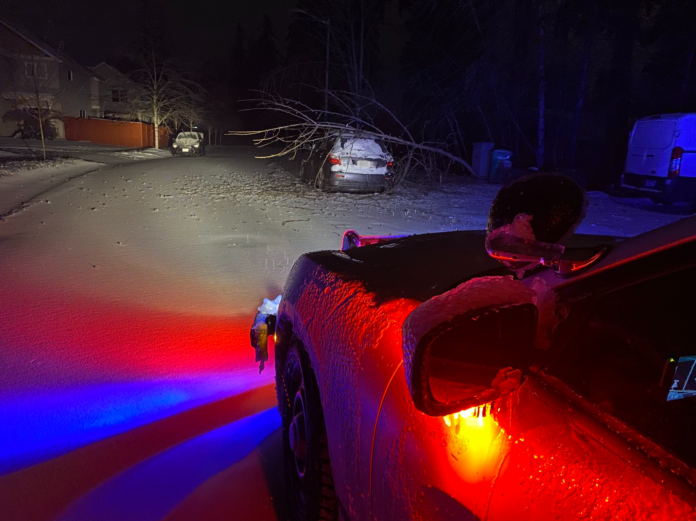 Update at 9:37 a.m.
As a result of Friday night's ice storm, the roads are iced over everywhere as well as power lines and trees coming down, also being coated in ice. The Statesman Journal is reporting roughly 260,000 homes in the Willamette Valley and northwest Oregon are without power.
Big ice storm in Salem, OR. Been without power for some hours. But from the tweet fragments, did Dems agree with GOP to acquit Donald without witnesses? Is the USA over? pic.twitter.com/Md6C4ga3Jb

— pogo "38 Dakota Native Americans" kero (@pogokero) February 13, 2021
Portland General Electric and Pacific Power are reporting this includes around 135,000 people without power in Marion and Polk County.
TriMet spokesperson Tia York in Portland has advised avoiding all travel unless absolutely necessary in an emergency situation. At this time, TriMet has suspended their bus and MAX service in Portland.
A view of Tilikum Crossing on this Saturday morning, taken from southeast Portland. #PDX pic.twitter.com/KzVr7b9RPG

— Jeff Forgeron (@WeatherJefe) February 13, 2021
There is no specific timeline for power being restored, according to officials. Elizabeth Lattanner with PGE reports some locations could be without power through the weekend.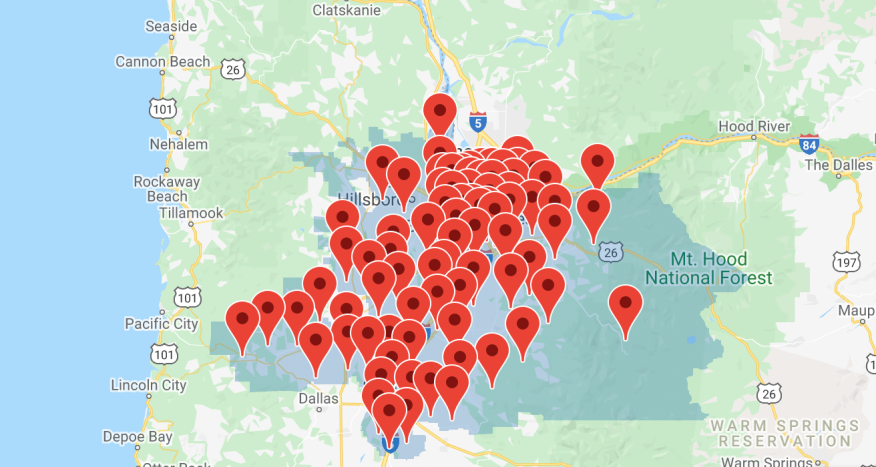 "We certainly understand that it's not a great situation and we're doing everything we can to restore power as quickly as possible, but with the amount of ice and downed trees, there are a lot of individual outages," she told Statesman Journal. "Obviously it's all hands on deck for us and we have more than 600 technicians out in the field right now working as quickly as they can."
A @USPS worker became stuck on Marmont Rd last night in several feet of snow. Two other postal workers went to help out and also became stuck.

We teamed up with @clackamascounty road crews and reached all there. We took them back to the Sandy Post Office. #snowpatrol #rescue pic.twitter.com/vyYKCKT9vv

— Clackamas Sheriff (@ClackCoSheriff) February 13, 2021
Police in Salem at this time are also warning locals in Marion and Polk counties to be cautious of downed power lines and falling tree limbs, as several roads across the Oregon are blocked by fallen trees.
I'm seeing this all over Salem tonight! Thousands of people are out of power. pic.twitter.com/lQai2dSh6i

— Katherine Cook (@KCookKGW) February 13, 2021
The Seattle region on Saturday morning has also been hit hard by snow, including the coast in Grays Harbor County. Seattle has activated its Emergency Operations Center as of Saturday morning to coordinate the city's winter storm response.
Eastern Oregon at the time of writing this is also getting hammered with heavy snowfall, which is creating hazardous driving conditions in Oregon and soutwestern Idaho. Malheur County, Oregon, and Boise, Idaho are expected to get as much as 6 inches of snow by Saturday afternoon.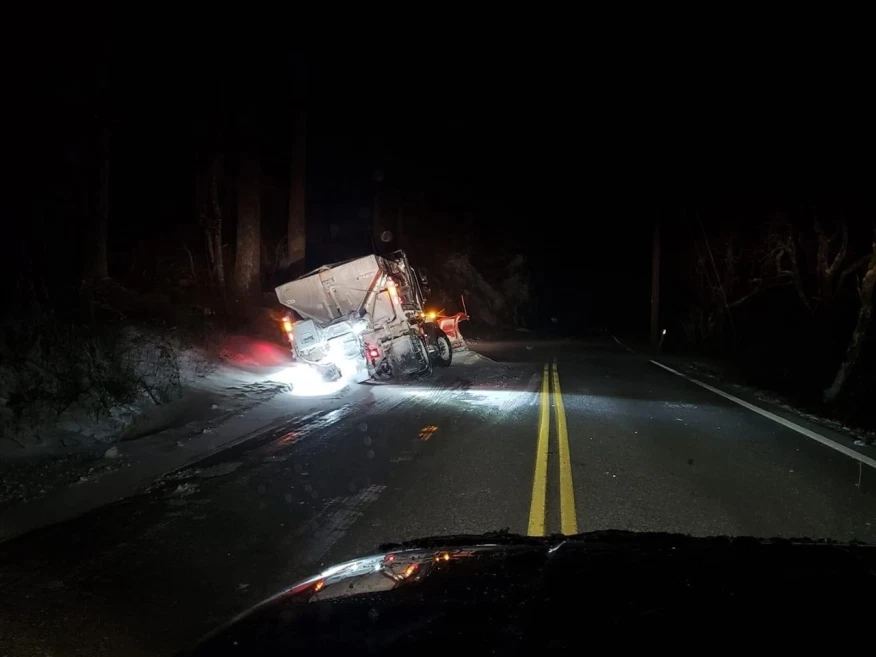 According to the National Weather Service, more heavy snowfall could go through Monday and the region should brace for another surge of winter moisture throughout the Northwest. The NWS said Saturday morning the "unsettled winter conditions" would likely continue throughout the week.