Here's something you don't see every day, which I found particularly interesting. Oregon Coast Beach Connection, a fascinating site that covers anything and everything that's coast-related, recently reported on some rare and surreal rock formations, which have come to be known as as "red towers" found during the winter.
Seaside geologist Tom Horning tells Beach Connection the mysterious rocks are made up of beach sand which is cemented by red iron oxide, formed beneath feet of sand layers around ten feet or more.
Don't these rocks sort of remind you of rose petals?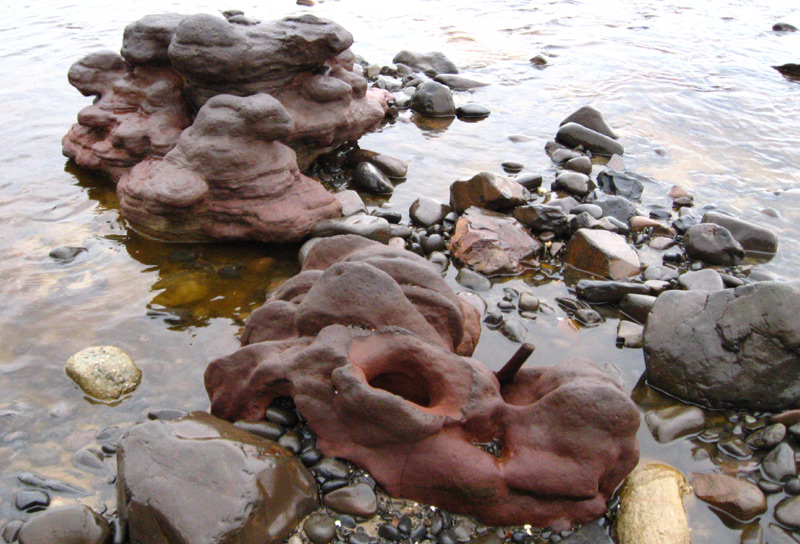 According to the article, they are very rare and generally are only visible when sand levels are extremely low. And even then, they are not around long.
From BeachConnection.net:
Red towers can't take the tidal action very well and usually disintegrate within a few days to a week or so. Right now, however, there is that possibility to find them wherever there's newly gouged-out beaches, especially if the bedrock is showing.
So where can you find these Red Towers? The article goes on to say Arch Cape and Hug Point, which are south of Cannon Beach are a good place to start as they are known for producing these on occasion. The rocks have even been spotted on the central Oregon coast and Washington state as well. There is no guarantee anywhere, and it would take some serious dedication to discover them.
Head over to their site here to see more photos and the full gallery.
h/t Beach Connection