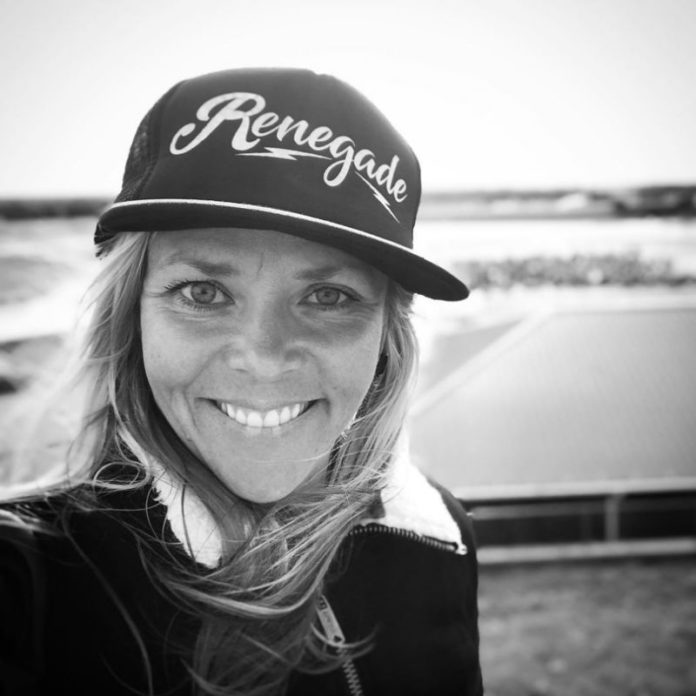 36 year old television personality Jessi Combs tragically died yesterday in Oregon's Alvord Desert trying to break her own land speed record. Jessi Combs was known as the "fastest woman on four wheels", and was known for co-hosting 'Xtreme 4×4' on Spike TV, as well as for working on 'All Girls Garage', 'Myth Busters', and 'Overhaulin.'  Her family however remembers her for her bright smile and the impact she has had on young girls.
A Tragedy In The Alvord Desert
View this post on Instagram
Jessi was attempting to break a land speed record she had previously set at 398 miles per hour in 2013. She was using the same Supersonic Speed Challenger she used to set the previous record when she crashed in the Alvord Desert in Oregon on August 27th, 2019. The vehicle she was driving was jet powered and had 52,000 horsepower.
Combs' boyfriend Terry Madden encouraged people in a recent Instagram post not to donate to anything in her name (as some donation pages may be fraudulent) and to rely on information and statements from Combs' family for truthful information regarding the incident.
More Than The Fastest Woman On Four Wheels
Combs was more than a TV personality and racer, she was a skilled fabricator, had designed a line of women's welding gear, was part of the American Welding Society, and a role model for young girls and women.
View this post on Instagram
Jessi's family issued a statement, part of which says, "Jessi was known for her bright smile, positivity, and tenacious pursuit of the fulfillment of her dreams. Her drive was infectious, and she served as a role model for young Girls, and Women around the world. People that loved her and followed her became family, all bonded together by adventure and passion. Her fans adored her, and she lived to inspire them. Jessi's most notable dream was to become the fastest woman on Earth, a dream she had been chasing since 2012. Combs was one of the rare dreamers with the bravery to turn those possibilities into reality, and she left this earth driving faster than any other woman in history."