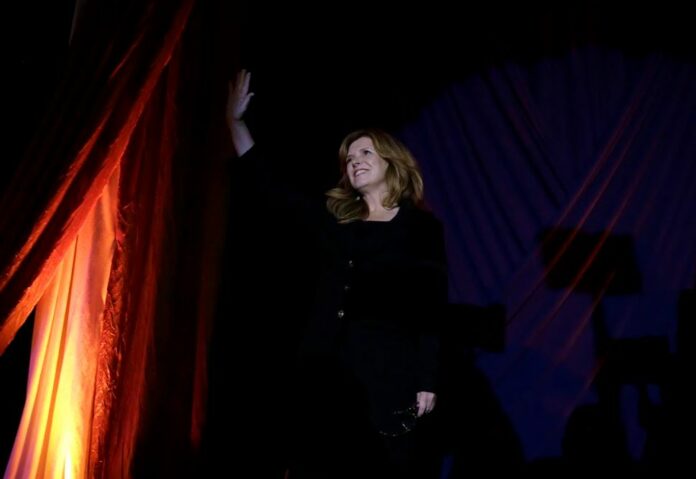 Christine Drazan, who had hoped to become the first Republican governor in Oregon in more than three decades, conceded the governor's race.
In a statement posted on YouTube on Friday, she acknowledged her loss to Democrat Tina Kotek, who declared victory in Portland on Thursday.
"I wish her and our state only the best. We need each other," Drazan said.
She thanked her supporters and donors and said their contributions were humbling.
"I have every confidence that the Oregonians that were standing with me and fighting with me will continue to engage. I ask you to continue to engage. Do not lose hope. Do not give up. Do not give up the fight. Stay engaged. Our kids' future depends on it."
Sign up for monthly emails full of local travel inspiration and fun trip ideas. In each newsletter we'll share upcoming events, new things to do, hot dining spots and great travel ideas.
Drazan, who trailed Kotek on Friday by about 64,000 votes among 1.7 million counted, raised $22 million, including $1.5 million from Nike co-founder Phil Knight. But Kotek raised even more: nearly $29 million, including about $1.7 million from the Service Employees International Union, or SEIU.
Though she didn't have a financial edge, Drazan had a good chance to win the election, analysts said.
"To win statewide, Republicans have to have votes in the metro area, and frankly this should have been a year when they should have done it," said John Horvick, senior vice president of Portland-based DHM research.
Polls show that Portlanders are unhappy about homelessness and crime, especially homicides. Drazan made those issues a centerpiece of her campaign, and she blamed Kotek as the longest serving speaker of the Oregon House and one who represented Portland. Drazan also repeatedly linked Kotek to Gov. Kate Brown, who's been ranked by the research firm Morning Consult as the least popular governor in the country.
Drazan did well in many counties outside the metro area, but she didn't pull enough votes in Multnomah and Washington counties to win, Horvick said.
"Drazan just didn't make any inroads in the big voting areas," Horvick said. "She did better in some rural areas. There are just not enough votes in some of these counties."
Horvick said Drazan's opposition to abortion could have been one factor in why she failed to win more metro area voters. In June, the U.S. Supreme Court overturned Roe v. Wade, which had guaranteed abortion rights for nearly 50 years.
Another factor in the race was Betsy Johnson, a former conservative Democratic state lawmaker who ran as an unaffiliated candidate. Johnson won nearly 9% of the vote, though Horvick said it's unclear how many votes she took from either Kotek or Drazan.
Drazan said though Kotek won, she will not enjoy a wide mandate.
"It's clear that we have elected a governor that in fact did not receive a majority of the votes," Drazan said. "That was going to be true in light of who won this race."
She urged Oregonians to put their differences aside.
"This is a moment for us to come together and to recognize that our differences do not have to divide us, that we can work together for a better future across our state regardless of party affiliation and regardless of majority power," Drazan said. "This is the moment for us to hold each other to the highest possible standard and for us to do everything that we can no matter where we are with what we've got to make our communities better, our family stronger and our state stronger in the end."
In a victory speech on Thursday, Kotek said she would work to bridge the urban and rural divide in Oregon by spending time in communities throughout the state. She also said she would focus on homelessness and expanding access to mental health and addiction services.
This article falls under Creative Commons license CC BY-NC-ND 4.0 and was used with permission. The article was originally published at Oregon Capital Chronicle, and was published by Lynne Terry.