With over 16,000 people in the city of Troutdale, Oregon, there's no shortage of things to do for both locals and tourists. This charming little town is not only a great place to live but is a wonderful destination if you are visiting Oregon. Just 20 minutes away is Portland, Oregon's largest city.
The earliest settlers to this area came in 1850 and 1851. Many landed at a small community, named Sandy, at the ferry landing at the mouth of the Sandy River. The town was said to be founded in 1907 and was named Troutdale by pioneer John Harlow for the trout pond in a dale near his house. Hit the link here to read more about the history of Troutdale, Oregon.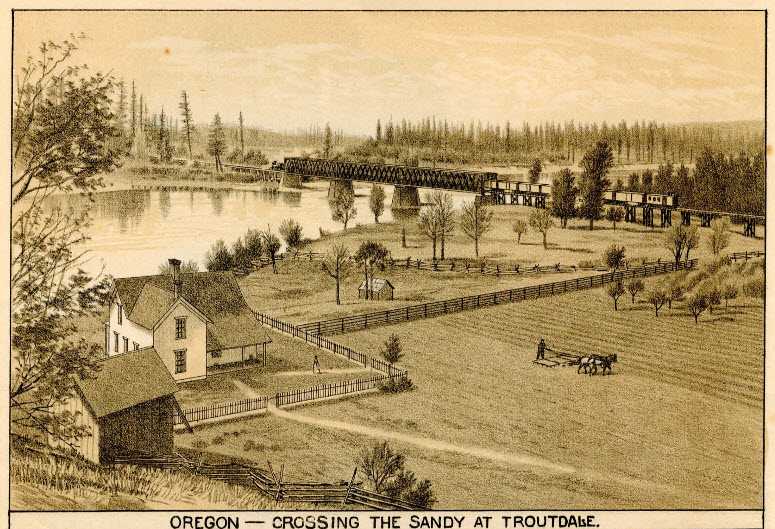 Living in Troutdale, Oregon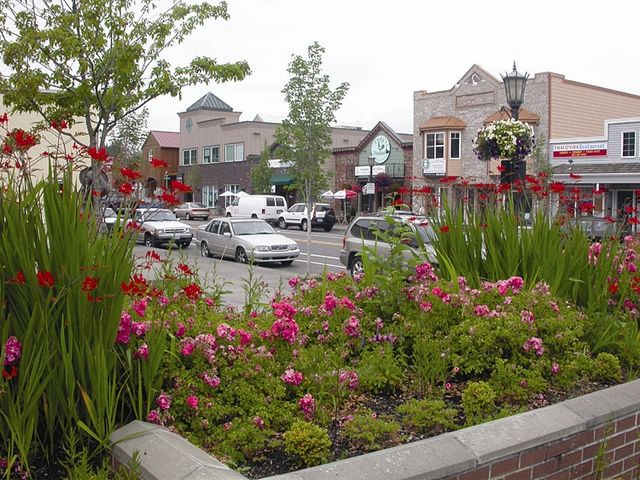 As Portland's northeastern-most suburb, it is far more rural than its closer-to-the-city compatriots. It is a quiet town with quaint local shops, an active railway, and a pretty decent outlet mall.
Things to Do in Troutdale
Historic Downtown Troutdale features art galleries, antique stores, and charming shops. It's a fun and relaxing way for visitors and residents alike to spend a day. Other things to do in Troutdale include scenic flights over the Columbia River Gorge and Portland, departing out of the Troutdale airport by Envi Adventures. A visit to Oxbow Regional Park provides many outdoor activities. And, if you have some money burning a hole in your pocket, Columbia Gorge Outlets is near downtown Troutdale and is a lovely place to shop.
Parks & Greenways in Troutdale 
Troutdale, Oregon has a wonderful park system that features parks and greenways ranging from the famous Glenn Otto Park on the banks of the Sandy River to numerous neighborhood parks sprinkled throughout the city.
Troutdale's parks have a wide range of features and amenities. If you are meeting with friends or exploring the area for the first time, there are many impressive playgrounds, playing fields, picnic areas, trails, and gorgeous viewpoints. In addition, several buildings and picnic shelters in Troutdale parks are available to rent. You can hit this link here for a map of parks and trails for Troutdale. Here are just a handful of parks you may want to check out:
Hiking Near Troutdale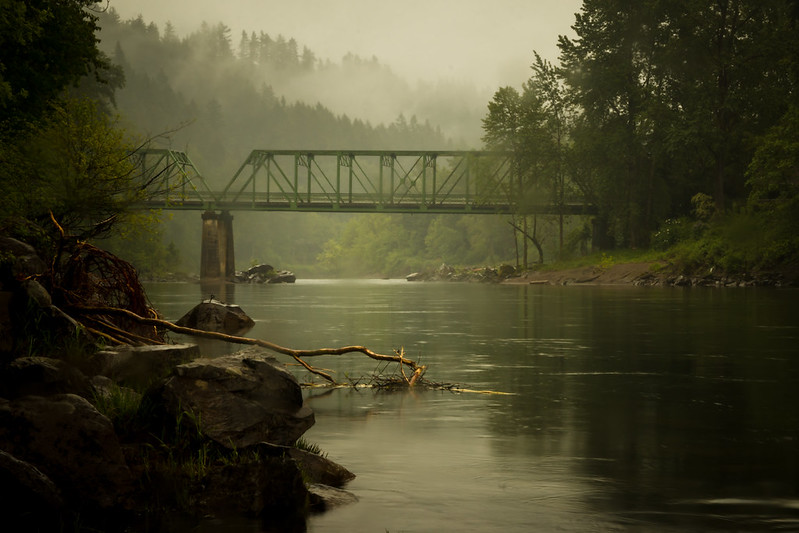 The Columbia River Gorge is one of the most awe-inspiring places you can explore in Oregon. There are even shuttles you can catch if needed. Multnomah Falls, the tallest waterfall in Oregon has exploded in popularity in recent years and makes for a great place to explore no matter what your age.
First opened in 1915, the Historic Columbia River Highway, was the first scenic highway in the United States and was specifically designed to provide visitors access to the most striking features of the Columbia River Gorge, like the waterfalls and views of Mt. Hood, Mt. Adams, and Mt. St. Helens.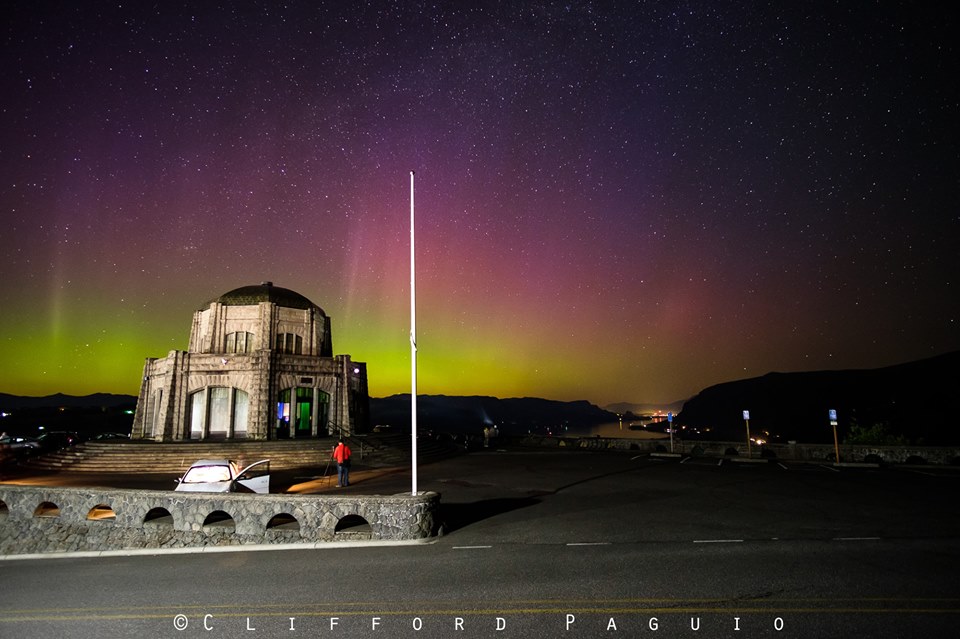 Traveler Alert: This area was impacted by the Eagle Creek Fire. As you are planning your adventure, please check with USFS for the most up-to-date information on closures.
To Troutdale's east is Chanticleer Point, also called Portland Women's Forum Scenic Viewpoint, which offers an incredible view of the Columbia River Gorge and the surrounding area.
How to get to Multnomah Falls From Troutdale
If you prefer traveling without your own vehicle, a taxi, bus, or ride-share from Troutdale to Multnomah Falls are available. This link here should guide you in the right direction.
The Columbia Gorge Express is also a more economical option. The fastest way to Multnomah Falls from Portland is by car. This area receives over two million visitors each year, and parking at the falls routinely hits capacity. These congestion issues make public transportation, like the Columbia Gorge Express, the best way to travel.
Hit the link here to see an updated list of some of the best waterfalls you can hike in the Portland area.
Jobs in Troutdale
The jobs market in the Portland area is diverse, competitive, and full of opportunities for a wide array of professionals – HVAC technicians, computer & tech industry experts, electricians, plumbers, CDL drivers, agriculture and cannabis workers, alcohol and brewing professionals, and more!
Best Places to Eat in Troutdale
A country-style western bar that specializes in smoked meats and delicious BBQ.
Established in 1911, Edgefield was once the Multnomah County Poor Farm. Originally the building housed the ill and needy from Portland. It was also a reform school for troubled kids before it was abandoned in the 1980s. Adding to the rich and bizarre history of the building, the building and surrounding grounds were used as a nursing home and sanitorium. Did we mention they offer great drinks and delicious food?
Where to Stay in Troutdale
If you are visiting the area and looking for a place to stay, here are a couple of places you can stay:
Buying a Home in Troutdale
Buying your new home in Troutdale, OR doesn't have to be a complicated ordeal. Our mortgage and amortization calculator will get you started with estimates for how much your new home will cost each month. Hit the link here to browse homes in the Troutdale area.