Living in Springfield, Oregon
Springfield is basically the place for people who want to live in the Eugene area without actually living directly next to the college. As it's directly across the river from Eugene, you're still in the right place for University of Oregon goodness, but things are just a little quieter.
Things to Do in Springfield
Springfield puts your right next to everything happening at the University of Oregon, but it also gives your opportunities to get away from it all and enjoy Oregon outdoors. McKenzie River whitewater rafting tours are available right outside the Springfield area, and run daily from April to September!
Places to Go in Springfield
Fun fact – Matt Groening, creator of the legendary show The Simpsons, revealed in 2014 that Springfield, OR was the inspiration for the Springfield of Simpsons fame. Real-life Springfield now features a 15-foot-by-30-foot mural and maps of local sites like the bar that inspired Moe's Tavern. Take that, Springfields-in-Massachusetts-and-Illinois!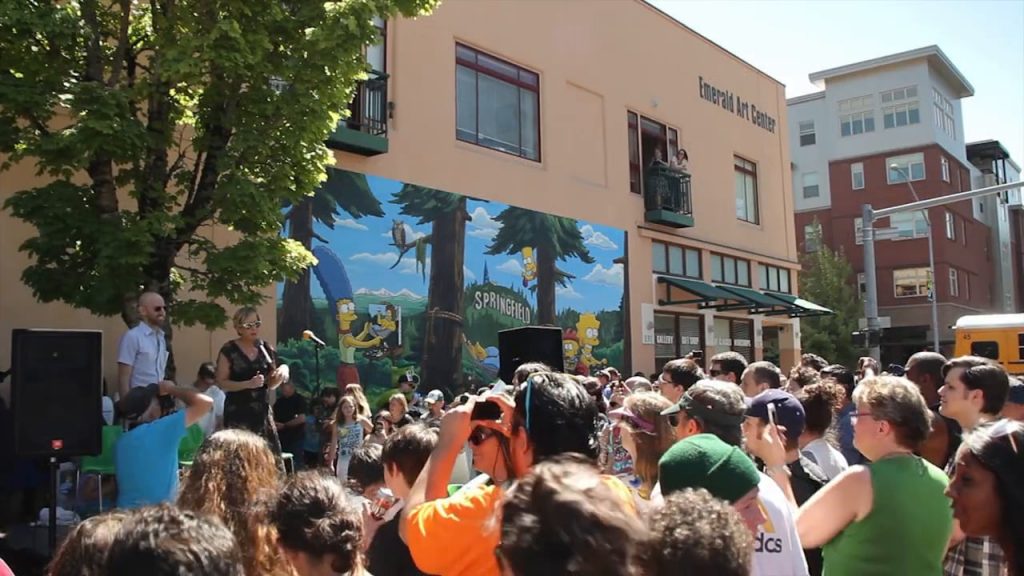 Jobs in Springfield
Basically the same as Eugene's job market, since they're basically the same city, but with more opportunities for medical professionals!
Moving to Springfield
If you're planning a move to Springfield, Oregon, That Oregon Life is here and happy to help guide you along the way! We believe that Oregon is not just a state, it's a State of Mind, and that means we welcome you to learn more about how to become an Oregonian.