Located in the Pacific States region, you will find the beautiful state of Oregon with Washington. To the north of Oregon on the west coast is Washington, with California and Nevada bordering to the south, Idaho to the east, with the Pacific Ocean on the west.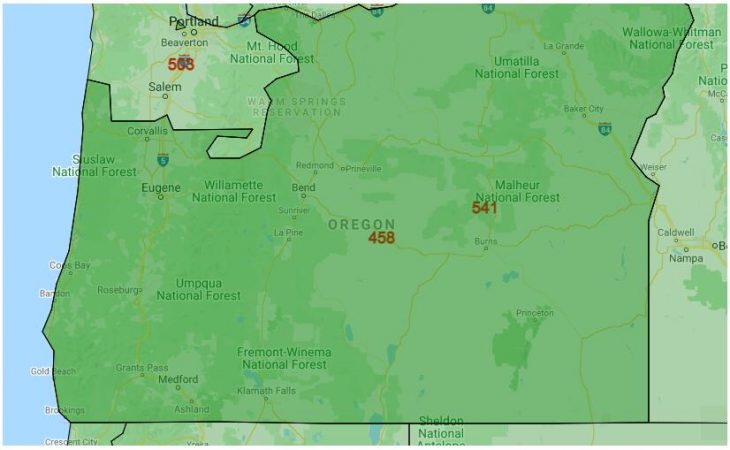 Oregon Currently Has Four Area Codes
Currently, there are a total of four area codes being utilized in Oregon, with 503 being the original area code established in 1947. The four current area codes as of 2021 are 458, 503, 541, and 971.
It was not until 48 years later in 1995 when Oregon experienced a sufficient growth in population when the state of Oregon had to add an additional area code to keep up with the rise in people.
History of Oregon Area Codes
Jan 1, 1947
The first area code of Oregon, 503, was put into service and eventually split to form area code 541. Some years later in 2000, 503 was partially overlaid with area code 971.
November 5, 1995
541 was now officially the 2nd area code for Oregon and was created from a split of area code 503.
October 1, 2000
The third area code of Oregon, 971 was put into service as a partial overlay of area code 503.
April 27, 2008
Area code 971 service area was expanded in 2008 to overlay all of area code 503.
Feb 10, 2010
The fourth and newest area code for Oregon is 458, and was put into service as an overlay of area code 541.
For a full list of area codes in Oregon and the towns they are affiliated with, hit the link here.