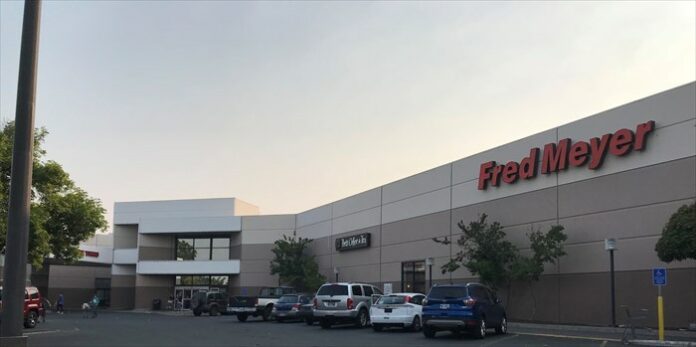 The Fred Meyer in Klamath Falls was allegedly using amateur chemical warfare in an attempt to evict the nearby homeless–part of their preparations for a grand reopening, just in time for Veterans Day.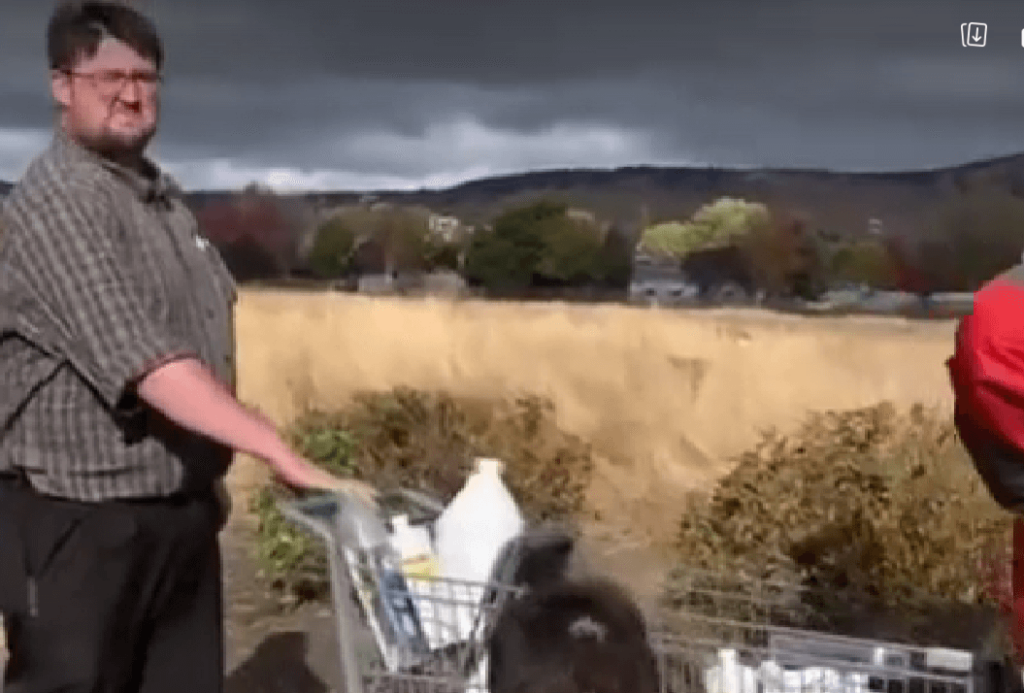 In a video taken by passersby Friday, November 4, manager Marshall Wonser (pictured above) may have admitted to spreading expired, corrosive fish fertilizer around a homeless man's encampment in an unincorporated field neighboring the property. As of yet, we have not been able to identify the other individuals involved, but they do seem to be a part of the security team at the store.
It's a shockingly cruel act against an already suffering individual, who will be facing temperatures as low as 16 degrees this week. This was after a video captured the owner of Dizzy Dean Donuts in Eugene allegedly drenching an elderly woman in 40-degree weather, putting her in danger of hypothermia.
It's a result of an already tense issue that has been tearing the state apart. Rental prices, a housing shortage, and a lack of gainful employment have caused a massive surge in homelessness–even in communities as small as Klamath Falls. It's strapped residents, spreading fear and angst, and it's caused some to lash out in frustration.
Assaulting the Vulnerable: Confronting Attitudes Towards Oregon's Homeless
Marnie Whiting claims that a homeless individual ran into her place of employment and asked her to call 911. She walked outside to see a group of Fred Meyer employees spreading gallons of expired fish fertilizer around a man's tent. He told her that he was sleeping when he was woken up by the men, who allegedly destroyed his things and spread the noxious chemical all throughout the flat spaces in the neighboring field. They were attempting to keep the homeless from sleeping there.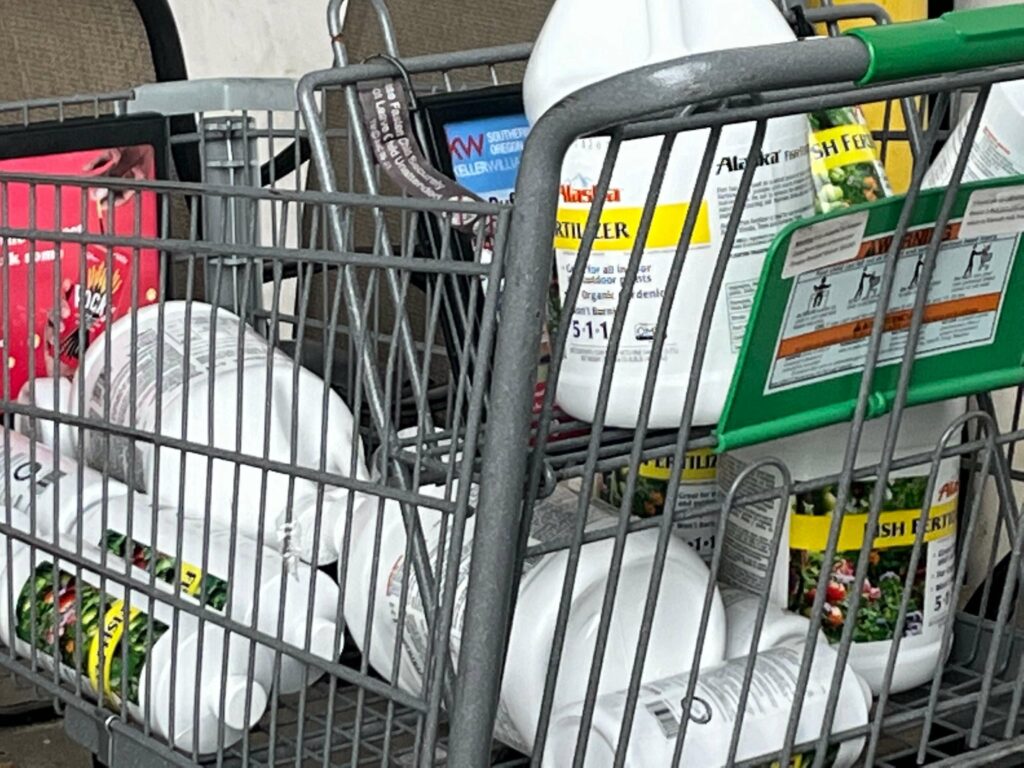 The chemical, Alaska 5-1-1, is made using emulsified fish and other chemicals. It gives off an unbearable stench, like rotting flesh. According to Marnie, there was no way that he could've slept there after what they had done. The smell was too pungent.
The packaging states that the fertilizer is corrosive. It's known to cause severe chemical burns, even before it has expired. The employees seemed to have been aware of that. They were wearing gloves, but they didn't mind spilling it into the man's boots.
For those who aren't aware, shoes are a serious problem for the homeless. Without them, they can't walk. They get sores on their feet–massive blisters and cuts–and they can't enter stores. In short, those boots were that man's lifeline.
According to Article 82, it is legal to camp on private property within Klamath County. It's not clear whether the man had permission to do so, but Fred Meyer did not have a say in the matter. They do not own that field, nor do they have a legal right to dump corrosive chemicals there. Their actions clearly constitute illegal dumping, and they may even fall under the criminal statutes against assault and property damage. The faces of those involved were caught on tape. They admitted it, and they committed serious crimes against a vulnerable member of the population. That doesn't even begin to account for the environmental damage a concentrated corrosive agent could cause. A report was filed, but as of yet, there has been no information on a follow up from authorities.
The Fred Meyer in question is located at 2655 Shasta Way Klamath Falls, OR 97603.
Time to Shop Elsewhere
Klamath Falls has a surprising number of alternatives for shoppers. There's Albertson's, Walmart, Grocery Outlet, Casa Mexico, and Natural Grocers–to name a few. You can get everything you need for the same price, and you won't have to support people that disregard the well-being of their fellow man. You'll also find some pretty cool specialty items.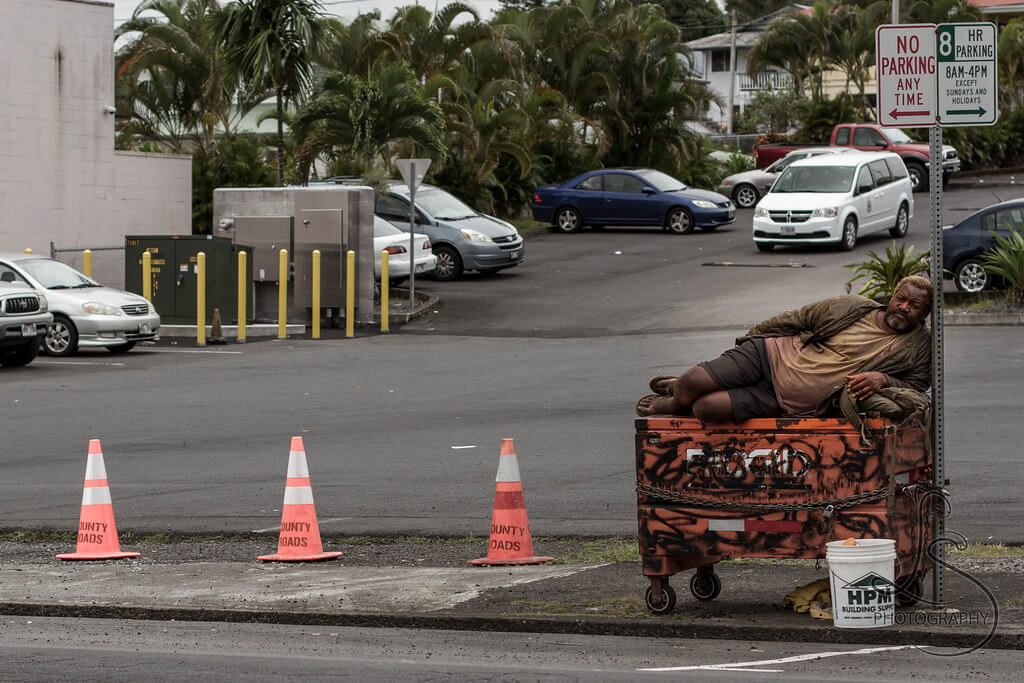 Confronting Myths
The homeless cannot just get a job and go to a shelter. They are not refusing. They are not choosing to sleep outside when it's 16 degrees. Most are outside because the state does not provide a safe space for them to sleep.
Many of the shelters that do exist are either unsafe or full. There's robberies, assaults, bed bugs, and lice. People get injured or worse. They have everything they own stolen from them, and sometimes employees find ways to exploit them in exchange for a bed. Women and members of the LGBTQ+ community often avoid shelters, and for good reason.
Many homeless either work already or can't find a job. It can be difficult to find a position that offers a living wage, and there's nowhere near enough housing to accommodate everyone. That's one of the reasons why rent is so high.
This comes in conjunction with a whole host of problems that can keep the homeless from bettering their circumstances. Imagine losing your ID, having nothing to wear for an interview, or not having an address or a phone number to put down on an application.
There are plenty of jurisdictions with much higher rates of homelessness, but the homeless there are not visible, and they're not out committing crimes. They have the resources they need to find a better life. Oregon can make that happen.
We need to build a path to housing, and start working on the larger, systemic issues that are forcing them to live like this. That's not a pipe dream. It's a problem that has been solved before. We just need the support of the public.
Let's look at things from their perspective. It shouldn't be that hard. In many areas of the state, homelessness is accepted, simply because of the state of the market. Any one of us could be looking at losing our homes at some point in our lives, and when that does happen, we'll wish we had a safety net. Let's do it for them and for ourselves.