Around 60 miles east of Eugene, Oregon, you will find the small town of Oakridge in central Oregon where the Cedar Creek Fire has been burning. The fire is said to have started as a result of a lightning storm in the Willamette National Forest, which sparked on August 1st. At the time of writing this, the fire has burned over 86,000 acres and is reported to be at 0% containment, according to the state.
The Oregon wildfires have now made national news as the Cedar Creek Fire, which has quadrupled in size, is one of 21 fires currently burning in Oregon.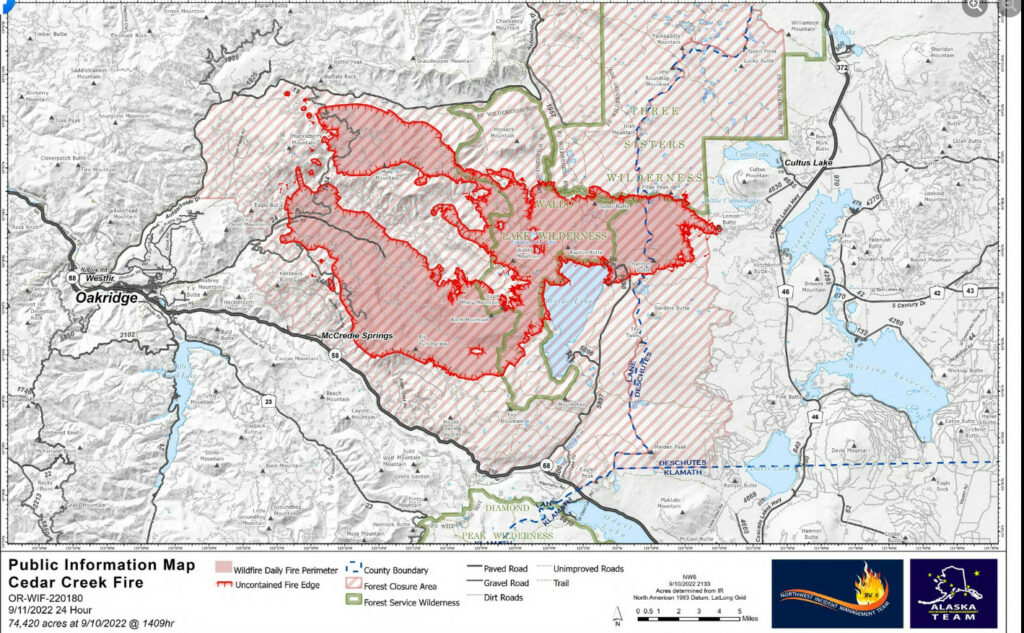 Rural residents have had no choice but to flee their homes over the weekend, just before local officials slightly curbed evacuation orders Sunday night for just one of dozens of wildfires burning across the West. Nearly 1,500 Oregonians were ordered to evacuate, with nearly 6,500 on notice to be "set" to evacuate their homes.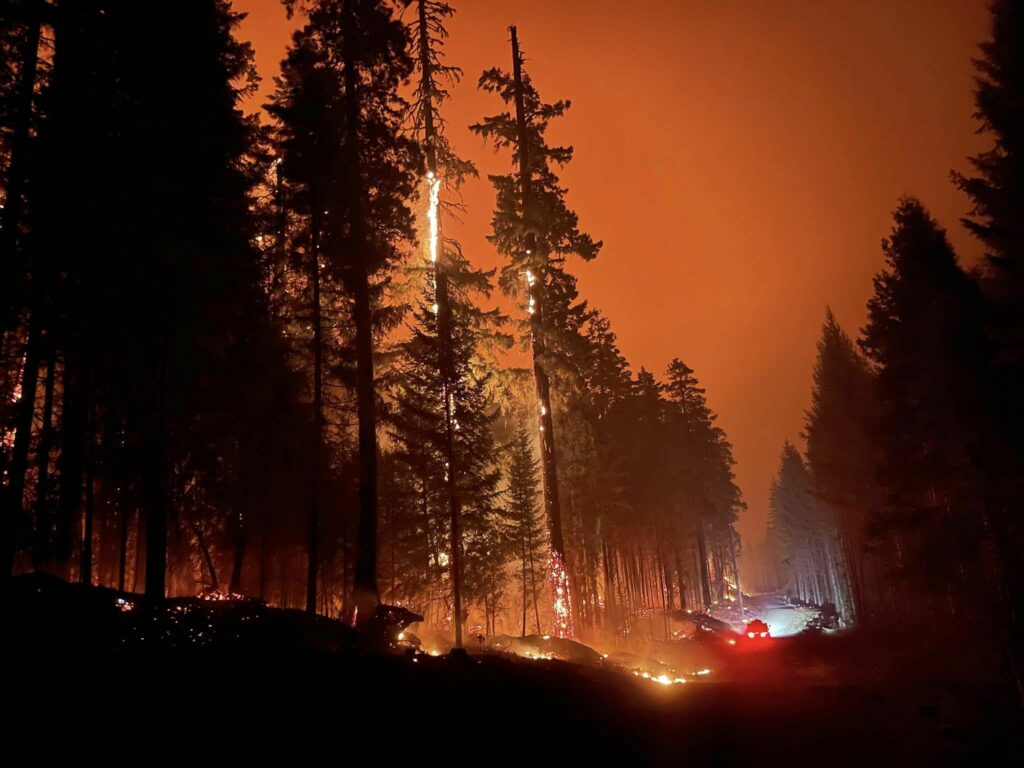 Fire officials did note, that due to hanging conditions and progress on the fire, some evacuation levels were lowered Sunday. Portions of Oakridge and Westfir were lowered from Level 3 (Go Now) to Level 2 (Set). Level 3 still remains in High Prairie and the areas north, east, and southwest of Oakridge. You can check the latest fire and evacuation information on their website here.
A video update Sunday from Lane County Sherrif Cliff Harrold mentions firefighters had allowed authorities to lift evacuation orders in many parts of Oakridge and Westfir and move to a Level 2 (Set) notice.
AK IMT Operations Chief Jake Livingston gives an update on the planned operations on the Cedar Creek Fire East Zone for September 12, 2022:
Friday, Governor Kate Brown invoked the Emergency Conflagration Act in response to the fire. This allows the state fire marshal's office to provide assistance in the area. It's been reported 1,229 firefighters from 29 states have been brought in to help fight the blaze.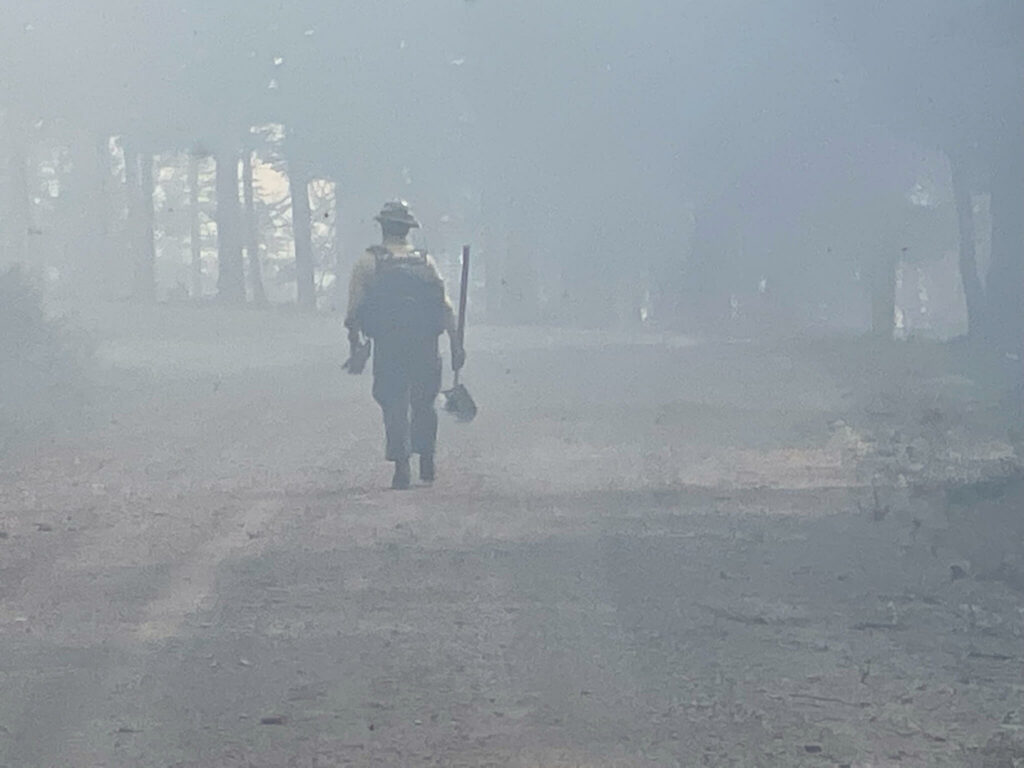 "Weather is on their side, as it's currently 72 degrees and a light drizzle just came through Oakridge," the Facebook update said Sunday night. "Safety is a top priority, though, as night operations can be challenging and dangerous work."
Firefighters are "focused on protecting homes and infrastructure" in the communities of Oakridge and Westfir.
Monday night a virtual community meeting will be hosted by west zone's Northwest Team at 7:00 p.m. Join on the Cedar Creek Fire Facebook page to learn more and ask questions.
Evacuations: Sign-up for emergency mobile alerts by going to oralert.gov Please check with Lane County Sheriff's Office at 541-682-4150 and Deschutes County Sheriff's Office at 541-693-6911 for updates and changes. Go to https://bit.ly/3D51kvC to view a map.
Closures: The Deschutes National Forest and Willamette National Forest have implemented closures for the Cedar Creek Fire. Please visit Willamette National Forest and Deschutes National Forest for detailed closure orders and a joint map. A Temporary Flight Restriction (TFR) is in place. The use of drones is prohibited in the fire area, please make it safe for our firefighters to use aircraft on the fire. Pacific Crest Trail hikers should visit pcta.org for current information.
Restrictions: Fire restrictions are in place on the Willamette National Forest and Deschutes National Forest.

Smoke: Smoke Forecast Outlooks are available at https://outlooks.wildlandfiresmoke.net/outlook.
Online: https://inciweb.nwcg.gov/incident/8307/ | https://www.facebook.com/CedarCreekFire2022/ |
YouTube: https://www.tinyurl.com/cedarcreekfireyoutube
Fire Information: 8:00 AM – 8:00 PM | Phone: 541-201-2335 | Email: [email protected]