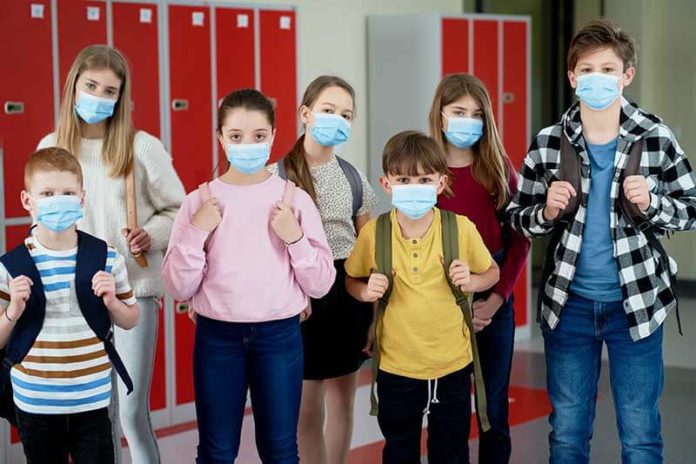 Officially announced Thursday by the Oregon Health Authority, the statewide mask mandate that applies to K-12 schools, as well as indoor public spaces, is expected to end March 19. The mask mandate in Oregon was set to end March 31, however, it appears to be ending a bit sooner as hospitalizations have dropped more in the past two weeks.
While the mandate is being lifted, school districts can still set their own rules, just like businesses, and choose to still require masks. Some districts, as reported by The Oregonian, have already ditched the masks in defiance of state rules set by Kate Brown.
Brown also announced on Thursday Oregon's COVID-19 emergency is being removed.
"Lifting Oregon's COVID-19 emergency declaration today does not mean that the pandemic is over, or that COVID-19 is no longer a significant concern," Brown said in a written statement. "But, as we have shown through the Delta and Omicron surges, as we learn to live with this virus, and with so many Oregonians protected by safe and effective vaccines, we can now protect ourselves, our friends, and our families without invoking the extraordinary emergency authorities that were necessary at the beginning of the pandemic."
As of today, only four states still require most people to wear masks indoors — Hawaii, Illinois, Oregon, and Washington. Washington, D.C., and Puerto Rico have similar orders in place. Connecticut and California have indoor mask mandates in place for those who are not vaccinated. Washington state's outdoor mandate, which required face-covering at outside events attended by 500 or more people and was the only such state order in the nation, ended Feb. 18.