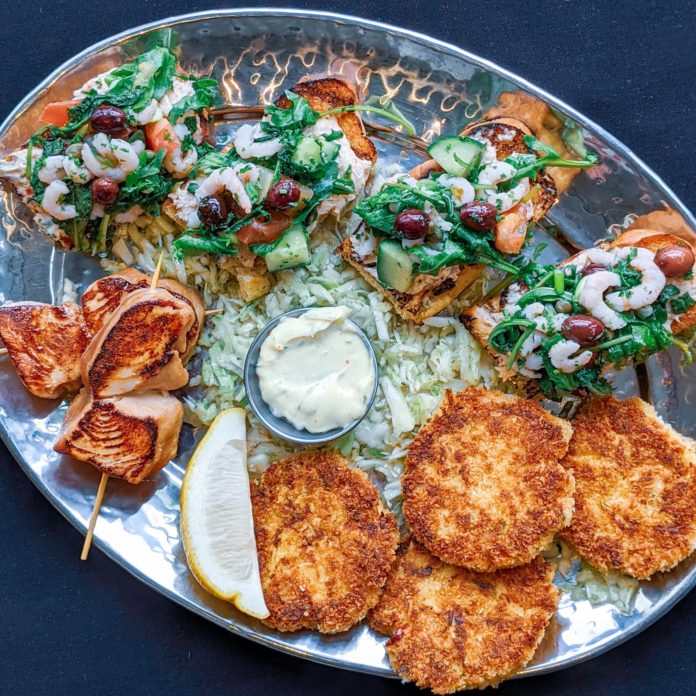 One of the highlights of every year for many Oregonians is the Newport Seafood and Wine Festival presented by Chinook Winds Casino Resort.  The festival is returning for it's 44th year on February 26th to 28th, 2021, and will be held "to go" style.  We're beyond excited that this special festival is returning and can't wait to experience the finest seafood and wine Oregon has to offer.
To Go Festival Baskets In 2021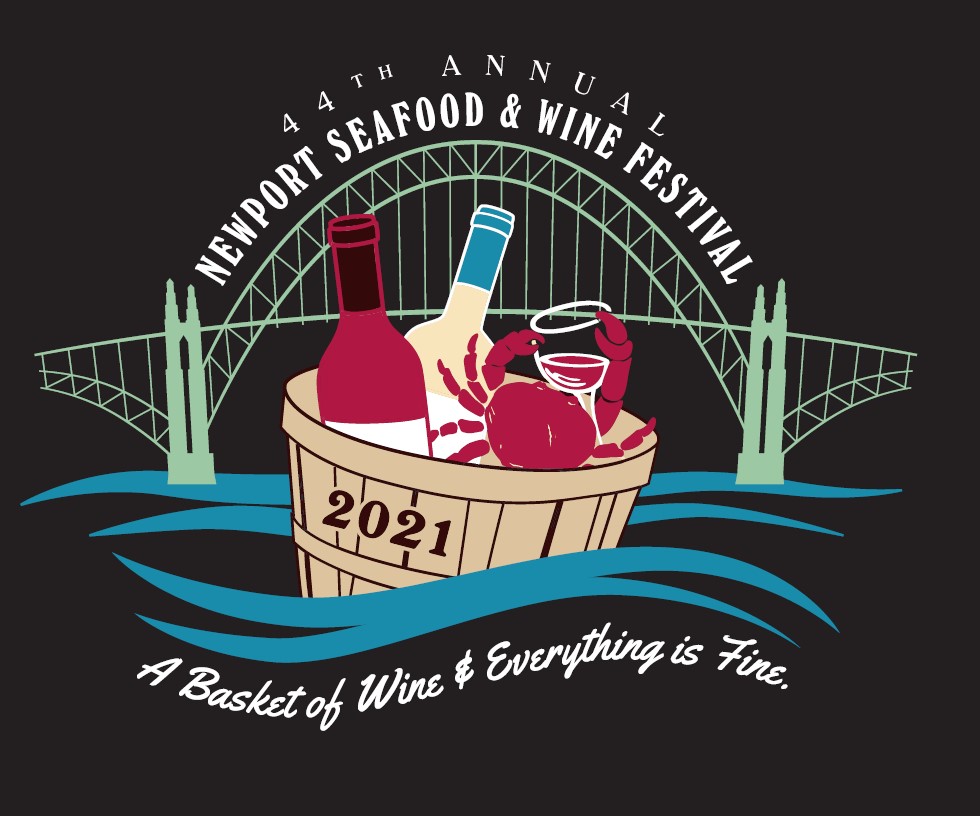 This year the Newport Seafood And Wine Festival is taking place in a special way.  Festival goers will be able to purchase "to go" festival baskets online.  These baskets can be picked up during the festival weekend, or shipped to your home.
Each basket includes two bottles of wine, two commemorative 2021 wine glasses, a can of locally canned Mo's Tuna, a can of Newport Daze Rogue beer, a wine bottle opener, and a 20% off coupon code for a selection of online vendors who are usually represented at the festival.
Also Included With Each To-Go Festival Basket:
Price:
$80 for one Festival Basket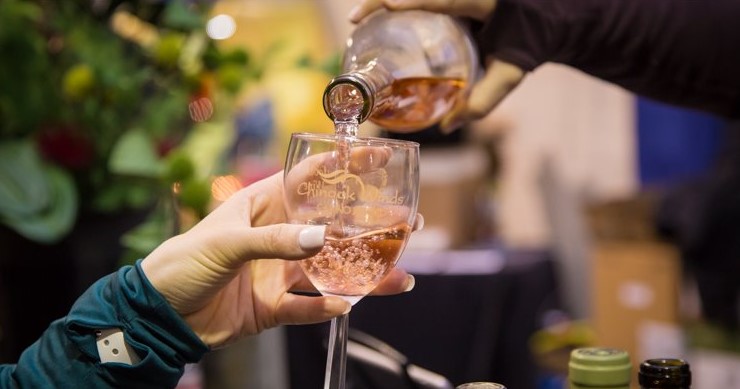 There are also optional add-ons that can be added to the To Go Baskets including festival merchandise, and a Local Ocean DockBox meal kit to prepare at home.
The deadline to order To Go Baskets is February 15th, 2021, and the deadline to ship is February 8th, 2021.  You can check out the list of wine options and order your To Go Basket for the Newport Seafood And Wine Festival here.  Those interested in purchasing a To Go Basket should order as soon as possible, as there are a limited number of baskets available.
People picking up their basket during the festival weekend will go to the Greater Newport Chamber of Commerce office at 555 SW Coast Highway in Newport Oregon at a selected time.  Pick up will be contactless.
Purchasers will be able to call or text their name and parking space number when they arrive, and the items will be brought to their car.  This is where the prospect of the To Go boxes gets exciting.  People can take their baskets home to enjoy, or head out to their favorite Newport hotel, or cozy vacation rental to enjoy their seafood and wine, and spend a weekend with family and friends.
Newport Seafood And Wine Fest Goes Virtual In 2021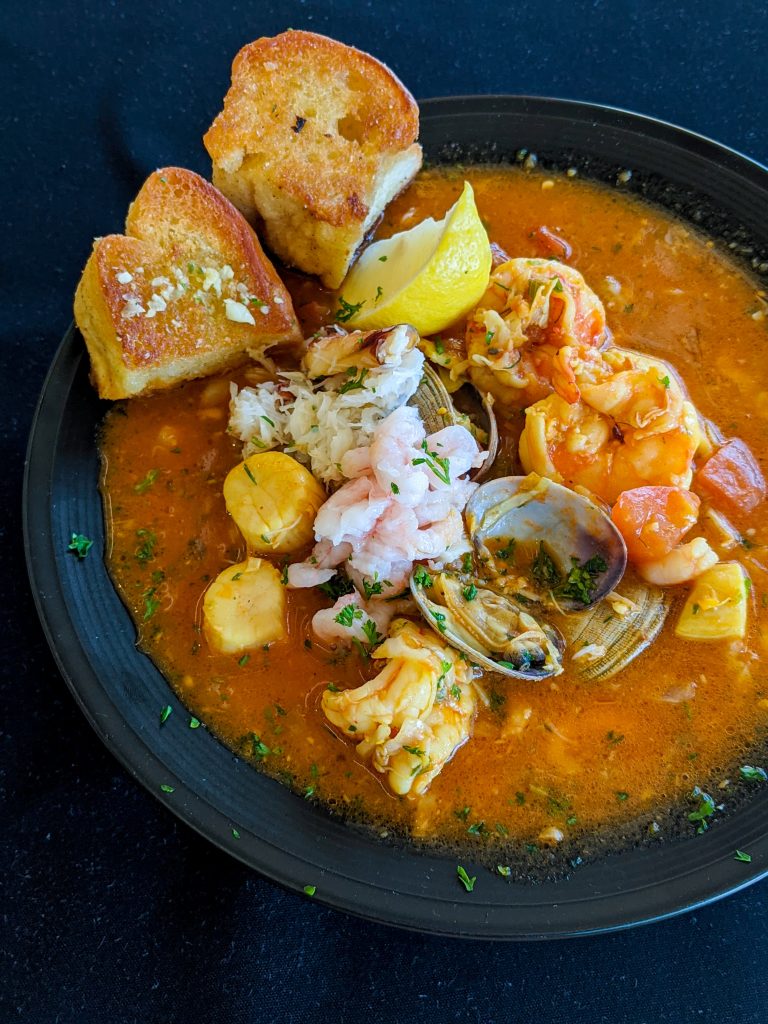 Along with the To Go Baskets, two interactive virtual experiences will be offered this year during the festival weekend.  On Friday February 26th, 2021 Chinook Winds Casino Resort and the Newport Chamber will be hosting a virtual chef-led cooking demo featuring renowned Executive Chef Michael Durham from Chinook Winds.  He'll guide viewers through the prep and cooking of a variety of distinct and delicious dishes.
On Saturday February 27th, 2021 festival goers can tune in for a virtual live wine tasting, an exciting winemaking demonstration, a seafood cooking demonstration, trivia, prizes, and tips on the coastal seafood industry from a local expert.
For more information on the 2021 Newport Seafood And Wine Festival, check out the official Facebook Event, and get more information on the website here.
Who's excited for the festival this year?  Let us know in a comment and tag the friends and family you want to participate with!