It's starting to look like winter, as snow is being reported everywhere by multiple sources in Oregon. I5 traffic is slowing down as winter weather advisories are now in effect across the Portland-Vancouver metro area and other areas of the Beaver State, beginning Tuesday afternoon through Wednesday morning.
More snow photos from the area north of Forest Grove. Roads in the area may be icy! Drive with caution! #pdxtst #pdxtraffic #orwx pic.twitter.com/S6TfkfZ30s

— Washington County Sheriff's Office (@WCSOOregon) January 26, 2021
Low level snow has arrived all over northwestern Oregon and all the way up to Seattle, Washington. It's even reported the coast range of Oregon, alongside the Willapa Hills of Washington is expected to get the heaviest amount of snow. Portland reportedly doesn't look to be getting hit too hard and is expected to get mostly a mix of rain and snow during the day, up into the evening. The Portland area is reported to get a dusting and 1 inch in the lowest elevations, with 1-3 inches accumulation in the higher areas. As far as the Oregon coast, towns could easily get a few inches.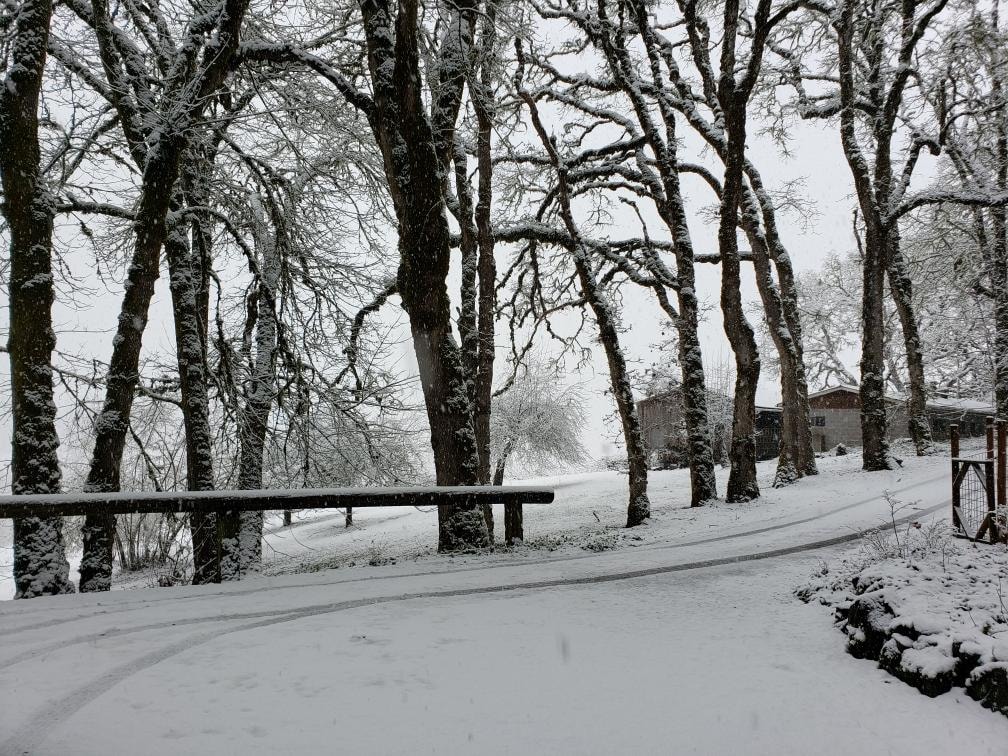 Monday the National Weather Service (NWS) issued a special weather statement for all of northwest Oregon, ranging from the Cascade foothills of Lane County and Eugene, the Columbia Gorge, and over to the central and northern coast range as well as southwest Washington.
"A weakening frontal system will move across western Oregon and southwest Washington Tuesday afternoon and evening," the NWS said. "This front will spread a widespread area of precipitation across most of the area for a few hours beginning early afternoon Tuesday along the coast, and spreading to areas farther east into the Cascades by Tuesday evening."
The Salem area could reach below 500 feet, as well as Portland and Vancouver.
"Locations in the Coast Range and Cascades Foothills above 500 feet could see 2 to 5 inches of accumulation," the NWS said. "Higher elevations above 1200-1500 feet in the Coast Range and Cascades will likely see even higher snow accumulations from 5 to 8 inches."
There could be up to four inches of snow in the Columbia River Gorge. According to Beach Connection, Oregon's coast range has already got a few inches of snow in the upper elevations on Monday. Cannon Beach was reported to be a "quiet day". Driving was also a challenge in some coastal areas. At this time, the southern Oregon coast range has a snow level of 1600 feet.
"Anyone with travel plans Tuesday afternoon and evening should be prepared for the possibility of winter driving conditions at low elevations, with winter driving conditions a virtual certainty in the mountains above 500 – 1000 feet elevation, and in the Columbia River Gorge," the NWS said.