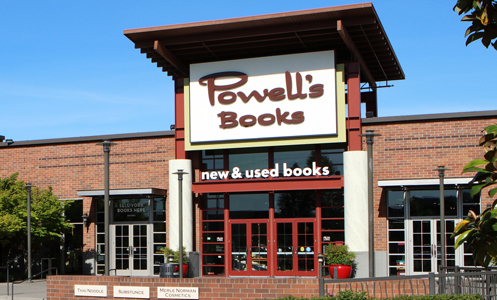 Being stuck inside during quarantine has meant a lot of extra free time for many Oregonians, and for some that means extra time to read.  Powell's Books has been a well loved independent bookstore in Oregon since 1979, as well as a Portland icon, but unfortunately had to shut down all five of its locations in March 2020 because of Covid-19.  Now readers will be able to return to the Cedar Hills Crossing location of Powell's Books to browse the shelves once again.
Powell's Books at Cedar Hills Crossing Opens August 7th, 2020
View this post on Instagram
Starting on Friday August 7th, 2020, Powell's Books At Cedar Hill's Crossing will re-open with limited store hours.  The store will be open Wednesdays through Sundays from 12 pm to 6 pm.
When visiting the newly reopened store, here are some things to keep in mind:
All patrons must wear a face mask while in the store.  If you don't have one, they'll be happy to provide one for you.
Staying 6 feet apart from other customers and employees is essential.
Use hand sanitizer before browsing.  There are hand sanitizer stations at the entrance of the store and at each Info desk.
Check Powells.com before your visit to make sure the books you want are available before traveling to the store.
View this post on Instagram
Free store pickup will still be available at all Powell's locations, including at Cedar Hills.  You can get more information on this reopening here.  You can learn the story behind Powell's Books here.