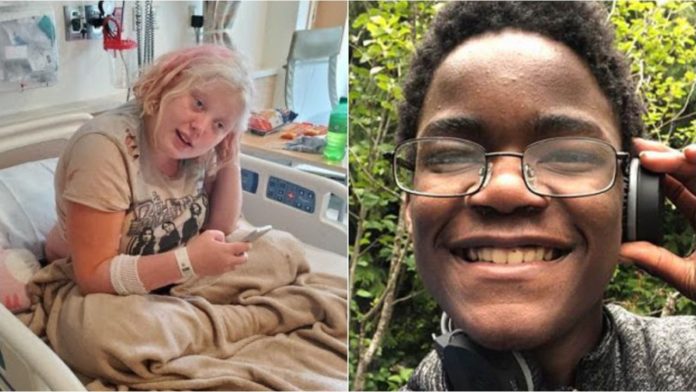 Police are asking for help finding a 13-year-old girl who has leukemia, alongside a 17-year-old teenager. The youth's name is Amelia Patterson, and she was last seen Saturday leaving her home on Northeast Halsey Street, in Gresham. The girl is reported to have left without her medication.
According to police, Amelia is with Xavier Dashawn, who is 17 and was last seen June 3 near the 11800 block of Northeast Glisan Street in Portland. Xavier is described with black hair, and around 5'10, 140lbs. Amelia has blue eyes and pink and white hair, police said. She's about 5-foot-4 and 200 pounds.
Police at this time are asking for anyone who knows either of their whereabouts to call 911.