Sequoia sempervirens, commonly known as the California Redwood, may be the most aptly named species of all. Sempervirens translates from Latin to English literally as "Always flourishing" or quite simply "Ever Green".
When last week's wildfire swept through Big Basin Redwoods, California's oldest state park, it was feared many trees in a grove of old-growth redwoods, some of them 2,000 years old and among the tallest living things on Earth, may finally have succumbed to the flames.
On Monday, Associated Press reporter Marcio Jose Sanchez hiked into the State Park and discovered something miraculous. Most of the ancient redwoods had withstood the blaze, including one dubbed "Mother of the Forest".
"That is such good news, I can't tell you how much that gives me peace of mind," said Laura McLendon, conservation director for the Sempervirens Fund, an environmental group dedicated to the protection of redwoods and their habitats.
Redwood forests are meant to burn, she said, so reports earlier this week that the state park was "gone" were misleading.
In response to forest fires, the trees have developed various adaptations. The thick, fibrous bark of coast redwoods is extremely fire-resistant; it grows to at least a foot thick and protects mature trees from fire damage. If damaged by fire, a redwood readily sprouts new branches or even an entirely new crown, and if the parent tree is killed, new buds sprout from its base. The flames actually seem to benefit redwood trees, as burned areas are favorable to the successful germination of redwood seeds.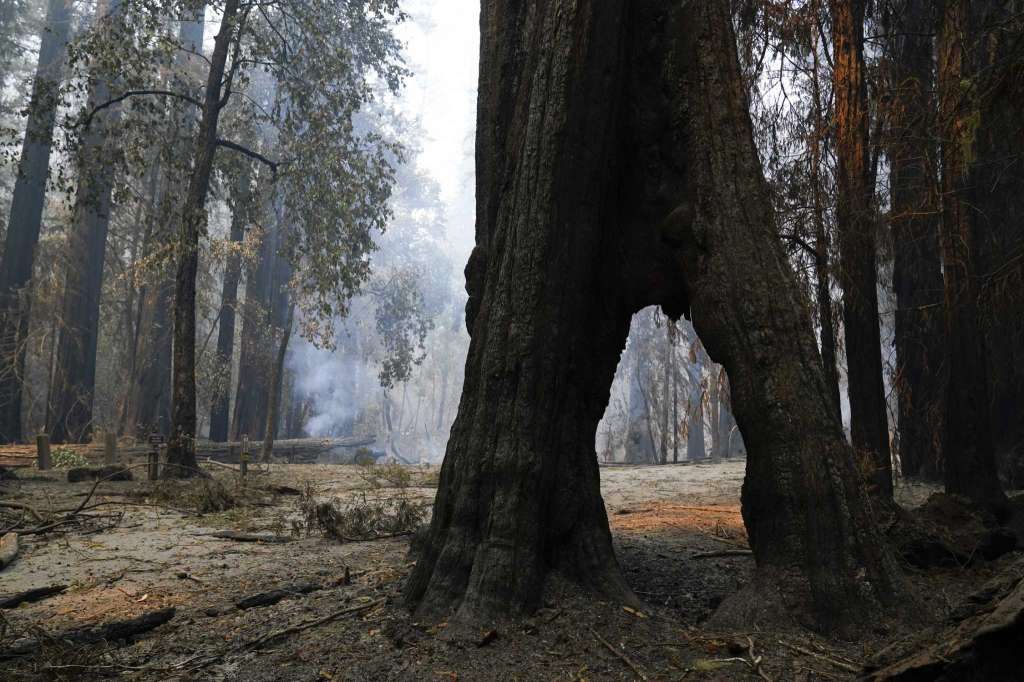 Trees that fall feed the forest floor, and become nurse trees from which new redwoods grow. Forest critters, from banana slugs to insects, thrive under logs.
On Monday, Steller's jays searched for insects around the park's partially burned outdoor amphitheater and woodpeckers could be heard hammering on trees. Occasionally a thundering crash echoed through the valley as large branches or burning trees fell.
The historic 1902 park headquarters are a total loss, as are many small buildings and campground infrastructure that went up in flames as fire swept through the park about 45 miles south of San Francisco.
While there is a great deal of work to be done rebuilding campgrounds, clearing trails and managing damaged madrones, oaks and firs, Big Basin will recover, McLendon said.
"The forest, in some ways, is resetting."